Although the pandemic didn't stop anyone from wearing their bikinis and floppy hats in Miami last year, it did press pause on its biggest summer fashion event. But not anymore.
Miami Swim Week returned with dozens of fashion shows scheduled over five days, from last Wednesday to Sunday in Miami Beach. It was the first live, full-capacity fashion event since the start of the COVID-19 pandemic. Florida's relaxed restrictions allowed for thousands of showgoers to attend festivities over the course of the week, hosted by various fashion production companies, the main one being Paraiso Miami Beach.
Both legacy brands and newcomers presented luxury swim/resortwear collections at the globally renowned event. In the $16 billion swimwear industry, Miami is the capital.
But the city is also leading the way in terms of diversity within the industry. At the last Swim Week in 2019, designers and models of all ethnicities and body types took to the stage and were embraced by critics. At this year's iteration, some of the most anticipated fashion shows were by Black-owned brands.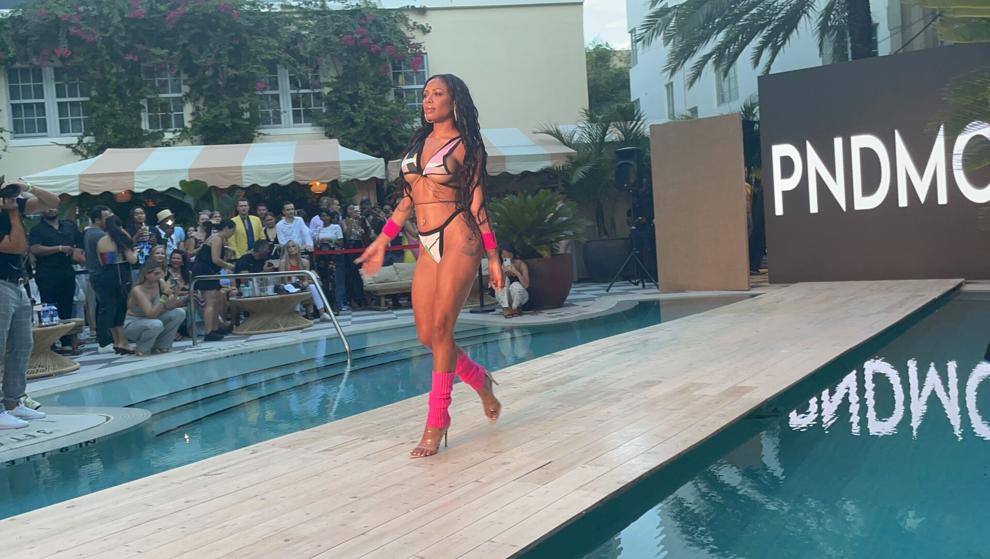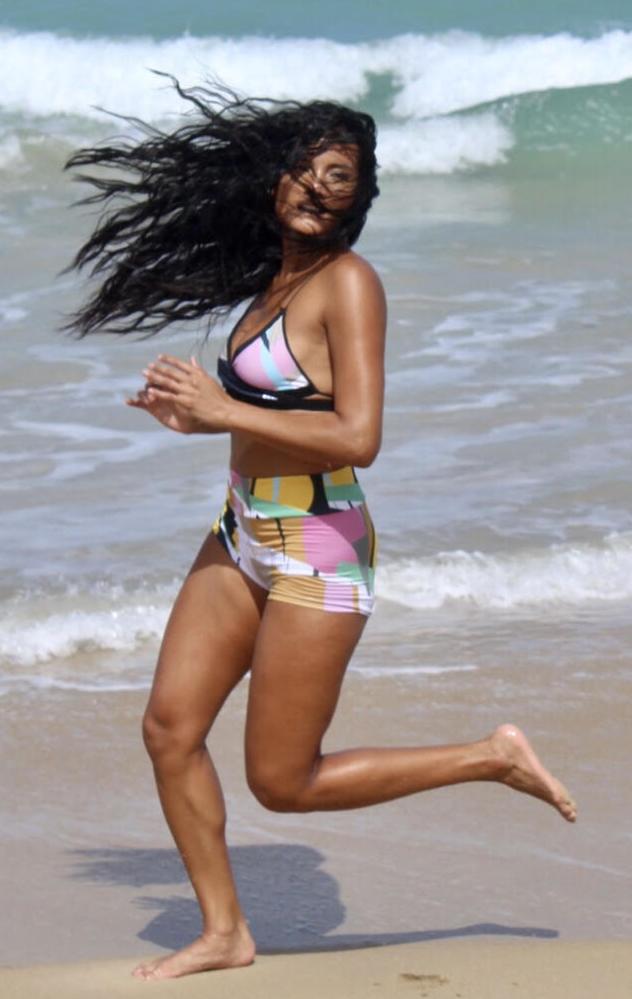 Shervan Mclain, the designer behind swimwear and activewear brand PNDMC, was the first Black male designer to present a collection at Miami Swim Week this year.
"I'm originally from Chicago, but for the past 12 years I've lived in Miami," Mclain told The Miami Times. "Living on the beach, you always see all these people come from everywhere, mainly from other inner-city type areas. I just felt like there was a need to service that girl."
Mclain said "that girl" is the woman that doesn't wear her swimsuits all year round. She'll wear her bikini top with sneakers and work out in the city when it's warm out. He used his unique perspective of having lived in both Chicago and Miami to create a multi-use clothing line tailored to the fashion-forward average city woman.
"I want you to buy a sports bra, and take that same sports bra to pair it with a bikini bottom. Now you have a swimsuit," Mclain said. "I feel like nowadays people are moving toward more transitional clothing – things that they can wear for multiple situations."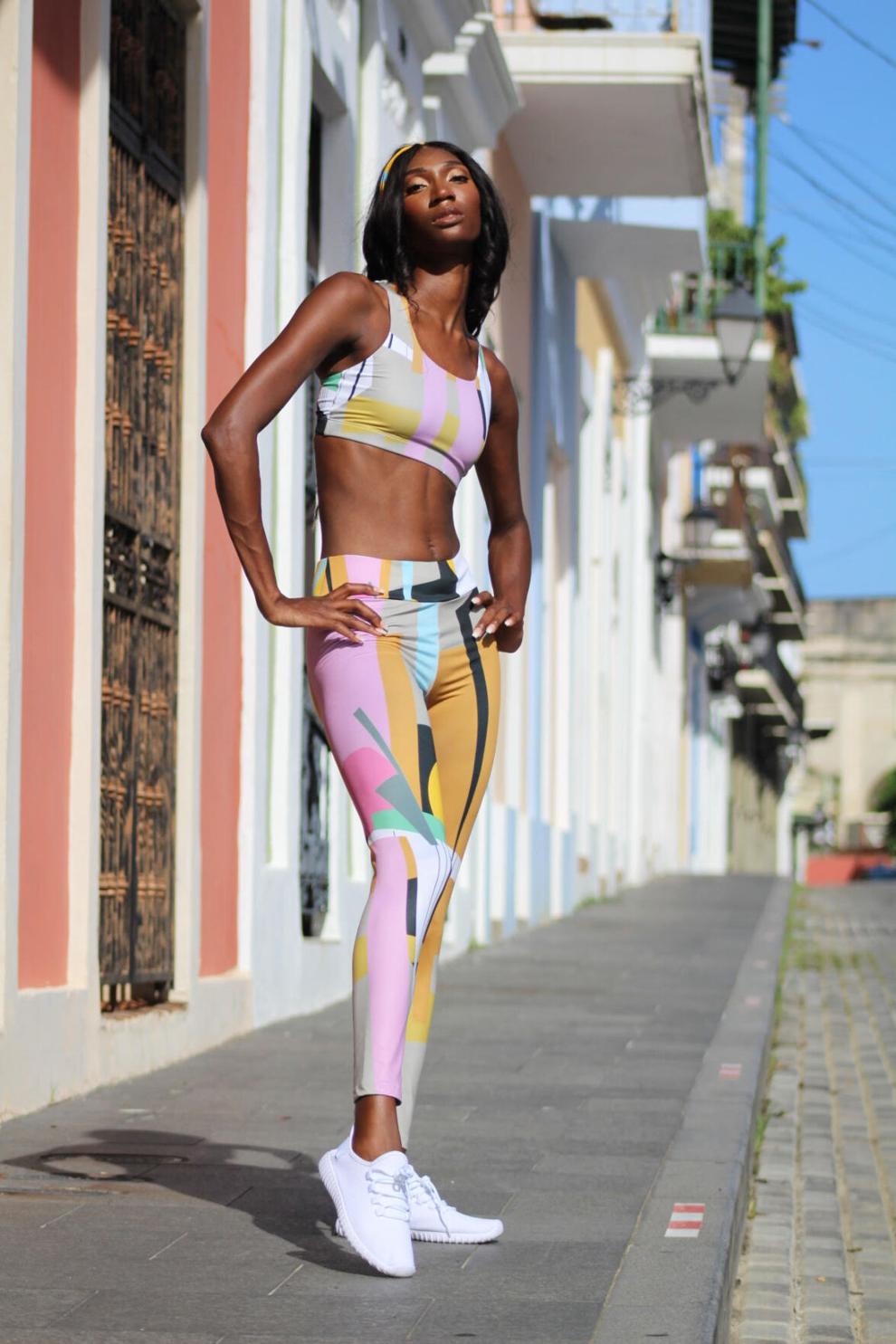 Mclain joked that some women wear yoga pants for every occasion except yoga. His debut collection and business model capitalizes on that sentiment, one which he believes is informed by his experience as a man in the woman-dominated fashion and beauty industry.
"I've been around women my whole life. It's really given me an opportunity to subconsciously study them," he said.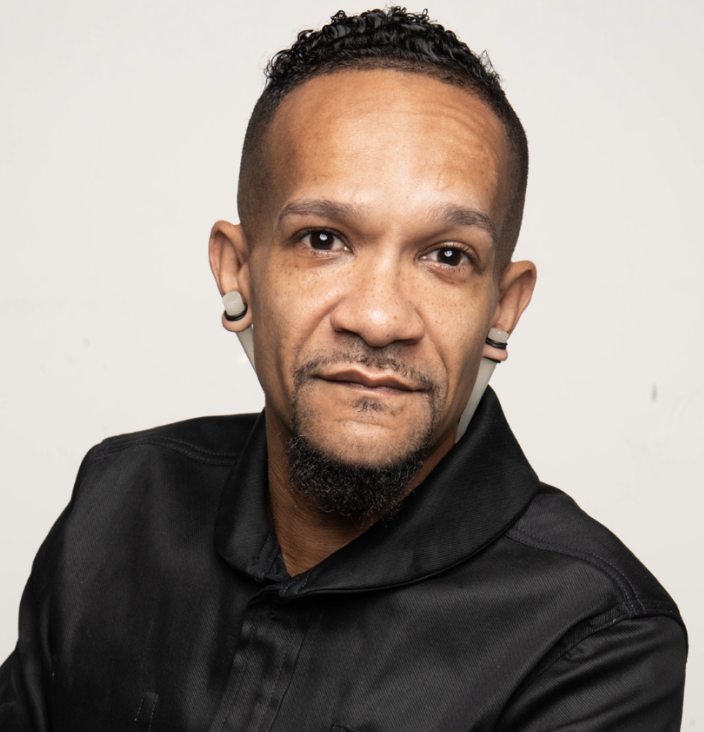 Mclain comes from a hairstyling and fashion show production background. Interacting with clients over the years has allowed him to pick up on what most of them are looking for.
"I deal with girls that are 18 to clients that are 65," he said. "I wanted all of my clients to be able to feel comfortable and represent one of my pieces, just like they feel comfortable sitting in my chair."
Empathetic and catering, Mclain has carved out a place for himself in the uber-competitive swimwear industry. Born out of the pandemic, PNDMC boasts a collection of mix-and-match pieces for women of all body types. He intentionally created options that any one of his former clients could wear, despite age or size.
The brand is based out of Miami and the garments are manufactured in Puerto Rico. The debut collection was showcased at The Plymouth Hotel on Miami Beach last Friday.
As far as aesthetics, Mclain was inspired by streetwear and uses modern abstract prints. Regarding his distinction as the first Black male designer to participate in Swim Week, Mclain just hopes he isn't the last.
"It feels amazing, in a sense of I guess being the first," he said. "But on the other hand, it does make me feel some type of way that there wasn't anyone else. So I'm just trying to do what I do well, and open the line for others."
Another designer using their unique perspective to fill a gap in the swimwear industry is Buki Ade of BFYNE Swimwear.
"I was born and raised in a traditional Nigerian household, and it really shaped my entrepreneurship," Ade said.
Ade's family emigrated from Nigeria to the U.S. when she was 8 years old. Gifted her first sketchbook at age 12, she said she looked up to two of her aunts who were fashion designers in Nigeria. Although her parents encouraged her to work hard and do what she loved, fashion design wasn't presented as a potential professional path.
"As the firstborn child, it was expected of me to pursue a field like medicine with a guaranteed income, which I obliged because it's just the normal thing to do," said Ade. "But I hated it! I just didn't feel like I belonged, and something that you don't have passion for tends to be so much harder, versus when it's just automatically in you."
Inspired by her culture's traditional bright clothing choices, Ade began designing clothes and textiles from a very young age.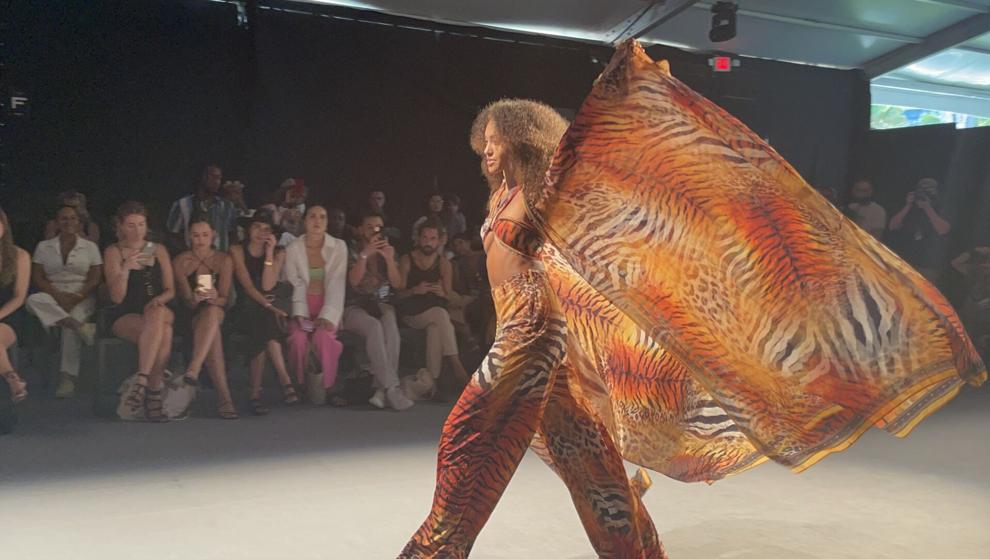 "I was surrounded by colors and culture that my soul just fit into," she said. "I literally soaked it up like a sponge … [Later on] I just had to yield to my strong desire to pursue my own path and explore creativity."
About five years ago, Ade was planning a vacation and looking for swimwear that suited her personal style. She noticed that all of the swimsuits on the market looked somewhat similar.
"I was looking for something that was in my head, but I couldn't actually find it," she said. "So I was inspired to create a swimsuit line after going on vacation and seeing that there was a lack of creativity and representation of African designers."
BFYNE Swimwear has grown significantly as a brand since then, with celebrity clients including Beyoncé and a reputation at Miami Swim Week for being a must-see show.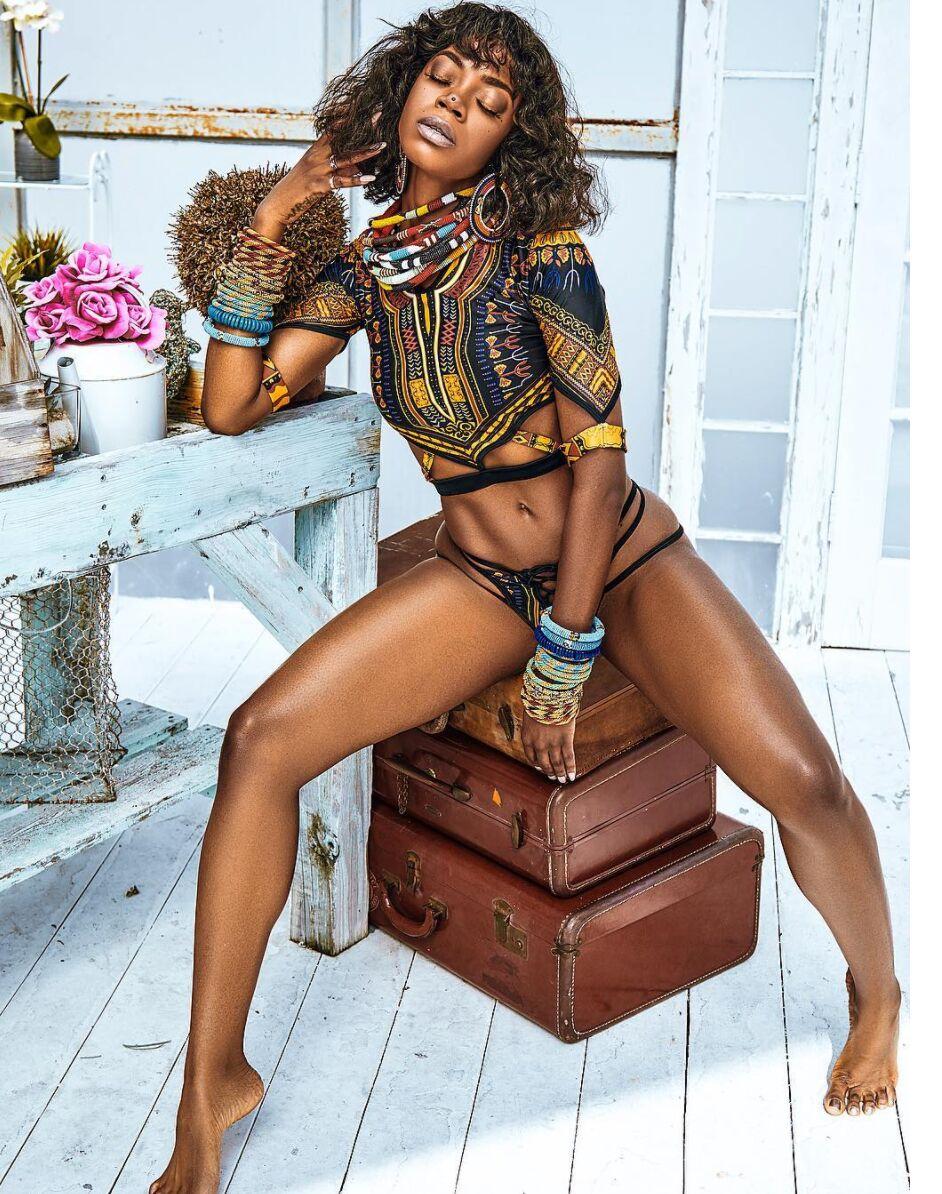 Ade splits her time between Miami and Virginia, where the BFYNE warehouses are located, and also frequents Nigeria to get inspired. She describes BFYNE's aesthetic as "extra" and always inspired by her childhood in Africa.
"I feel like every time I'm creating a collection I'm writing a love letter to Africa," she said. "I'm always paying homage to its authenticity, and just the overall sweetness of life. The lifestyle that we live in Africa is just very carefree."
Ade's latest collection, showcased at the main tent of Miami Swim Week on Friday, featured dozens of eye-catching pieces modeled by a group of Black models, something the designer said is especially important to her.
"Certain looks and colors look better when paired with a certain skin tone," she said. "If a Black woman looks great in my collection, that's what I'm going to do. I also really think that diversity and inclusivity should be more important."
A personal mission for many Black designers, inclusion and celebrating people of all cultures has also become a business decision.
Nicole Doswell, founder of Models of Color Matter, explained that brands must embrace diversity in today's social landscape.
"Over the years we have seen what harm it can do to not have diversity in fashion teams – cultural appropriation, racial insensitivity and white-washed castings," she said. "When your executive level is diverse you are more likely to see that diversity trickle down to the casting team and the casted talent."
Models of Color Matter was created in 2018 to advocate for Black models. The organization's goals are to increase their visibility, create an equitable space and ensure that models are comfortable and protected when they're given opportunities. Models of Color Matter partnered with BFYNE to present its 2021 collection.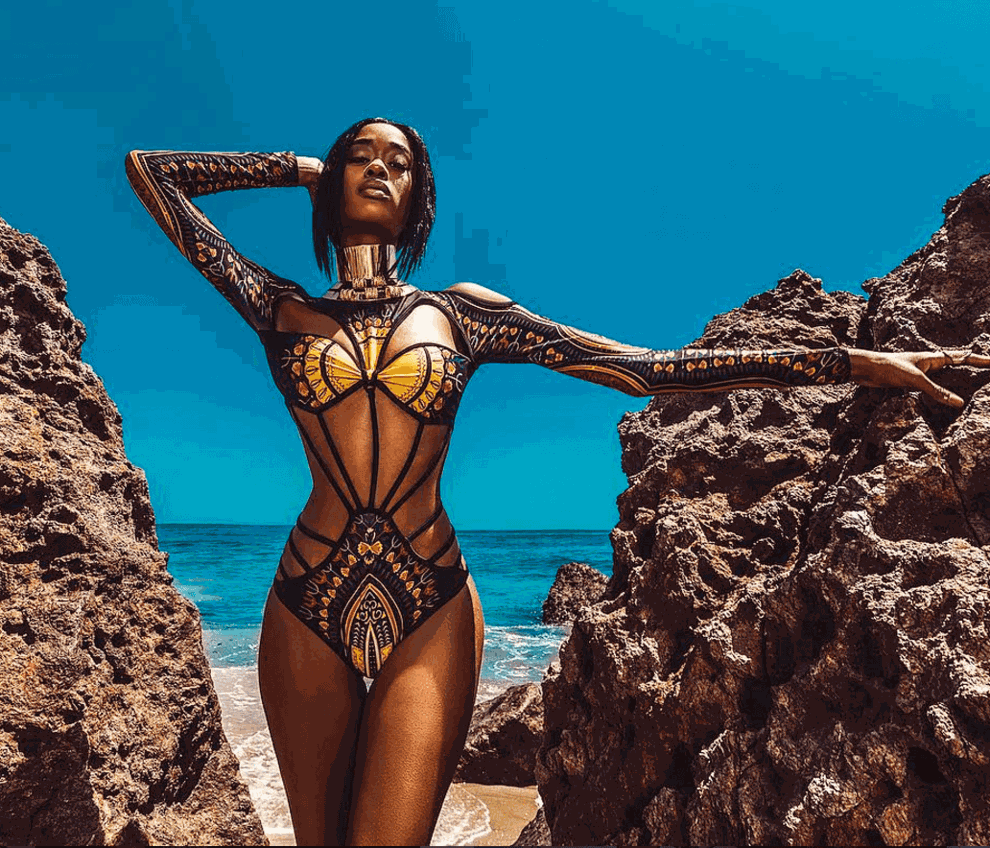 "Diverse models are the visual representation of change, whether it be performative or not," Doswell said. "Seeing someone that looks like you or your loved one in magazines, runway shows and TV is a privilege just starting to be afforded to many."
The digital revolution, which has impacted the fashion industry and how people shop in many ways, might have also had a hand in how brands approach diversity.
"I feel like, for buyers to understand what you're doing, they need to see themselves," Mclain said. "With everybody moving toward internet shopping, if people can't identify or see self, nothing is going to draw them to a brand."
Ade echoed the same feeling.
"Something that you might overlook, somebody else might think it's a problem and step in and change the whole industry," she said. "That was basically why I decided to break in and shake things up a bit. We all come from all different walks of life, so it's nice to have diversified points of view showcased."