Black Tech Miami is a mustard seed that sprouted into something momentous. What began in March 2012 as a simple idea to foster an atmosphere of inclusion in startups across Miami quickly became a well-respected focal point of business opportunities for Black entrepreneurs.
Knight Foundation announced a significant investment in Black tech entrepreneurship last week with a donation of $1.5 million. The funding commitment supports the Center for Black Innovation, an effort that will advance the operation of Black Tech Miami. Other contributions made toward the project include $350,000 from social justice reform-focused organization Surdna Foundation and $250,000 from Comcast NBCUniversal.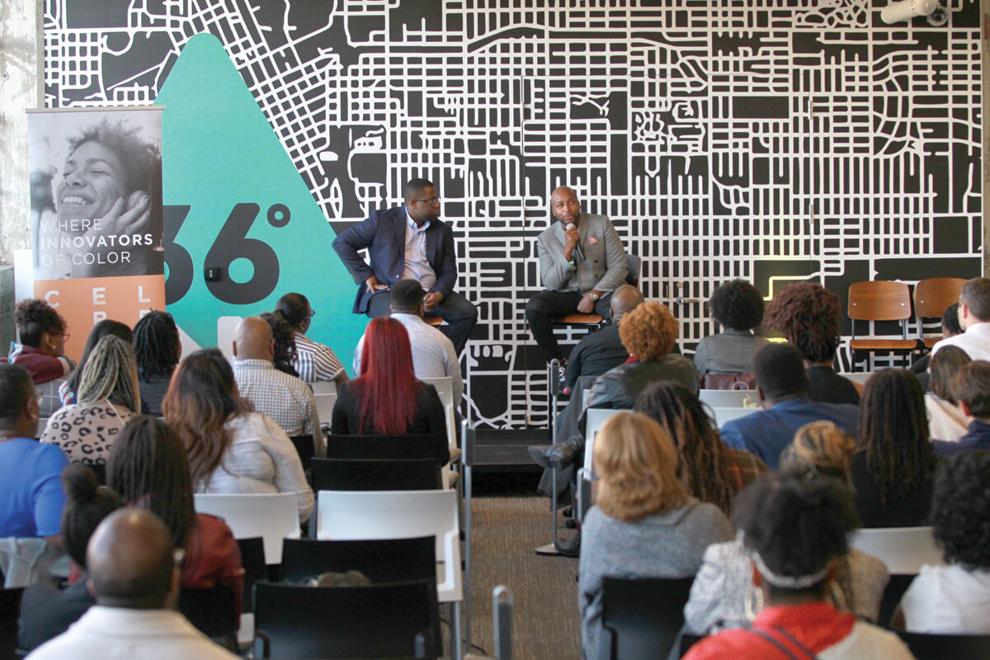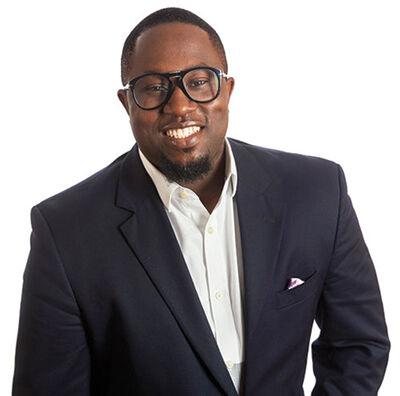 Co-founded by Felecia Hatcher and Derick Pearson, the Center will feature programming around angel investor training, venture capital investor matchmaking sessions and ongoing data collection on the effect of startup ecosystems on the Black community. A mixture of in-person and virtual courses are scheduled to take place at the Overtown location.
For years, Hatcher and Pearson worked hard to address equity and access in the tech world. They were inspired to create Black Tech Miami, which evolved to Code Fever Miami Inc. in 2016, to bring skills required in the STEM industry to youth in minority communities. Now, after securing the physical space and monetary support, the social entrepreneur duo rebranded previous initiatives to form a pathway for Black innovation.
"As a cornerstone for opportunity, the Center provides the technical assistance necessary to build out businesses anchored in the community and create jobs. They've built a brand and reputation that builds successful connections," said Patrice Green, Surdna's inclusive economies program officer.
Surdna previously underwent a strategy refinement process in 2018 that led to a commitment to support entrepreneurs of color. Since then, the organization has attended some of Hatcher and Pearson's events in the city of Tulsa.
"We're not the biggest foundation, but we hope to give folks significant dollars that are substantial enough to be able to move the gold post," noted Green.
According to Pearson, president of the Center, the pivot from Code Fever to the entrepreneurship program was a request from members who wanted an equitable pathway that would lead to Black prosperity.
"When you look at startups, there is a high failure rate that depends on if they can access the right network to help the business grow," said Dalila Wilson-Scott, executive vice president and chief diversity officer for Comcast. "We've been in a great position to work with Felecia and Derick. They're not just creating revenue for themselves, but care about sustaining Black communities when there is a great need for something like that in our country now."
Through the Center, Black-owned startups have the opportunity to take part in a business accelerator program that explores ways to create financial models, and make use of its Tribe Development Studio, which gives them access to consultants and explains how to use minimum valuable products to gain investors.
Different opportunities that promote Black entrepreneurship offered by the Center include the VC-in-Residence program, Black Ecosystem Builders Fellowship, Startup Studio and Investor Accreditation.
Raul Moas, director for Knight's Miami program, explained that in the past, some entrepreneurs opted out of creating startups in the city because of a lack of support and infrastructure. Organizations like Knight, combined with the work that people like Hatcher and Pearson are doing, were able to move the needle to create more opportunities, especially in the Black community.
"There's a part of our community entrepreneurs that didn't feel like they belonged or had a path. Now, it's all about keeping people here to fulfill their full potential while being a part of this city without feeling like they have to go elsewhere," he said, who added that the Foundation has had a hand in supporting approximately 500 startups.
"Part of this work is meeting people where they are to make sure they have the resources they need. We have to do more to make sure that there are spaces in Miami for Black entrepreneurs," Moas said.
The Center for Black Innovation is accessible to just about anyone in the community who feels inspired to go down an entrepreneurship route. A questionnaire on CenterForBlackInnovation.org must be filled out by interested parties to express their program interests before they're alerted of when the application to be considered goes live. Programs will begin in January, some with a rolling deadline, while others – like the fellowship – end in December.
"We have a long-term goal where we hope to raise more money to create a foundation we believe can last long term," said Pearson.
The Center for Black Innovation hopes to raise another $2.1 million dollars to sustain the effort. During the first week of February, it will kick off a virtual conference to engage Black tech entrepreneurs.
"Ultimately, if they are successful, the payoff and benefits for this community will last through generations," said Wilson-Scott. "Creating a cycle for growth and innovation will be a catalyst."