There are traditionally more than two million weddings per year, but the pandemic has upended tradition.
The U.S. wedding industry normally averages an annual revenue of $72 billion. Since the nationwide shut down of nonessential businesses in March 2020, revenue generated from wedding services is already down roughly 21% because of social distancing, the prohibition of large gatherings, and the closure or reduced hours of hair salons, bakeries and nail shops. So is now really the right time to expand a wedding-themed business?
Celebrity menswear fashion designer and Dominican American Miguel Wilson says yes. He recently opened his third location within J. Del Olmo Bridal in Coral Gables on Miracle Mile.
"I had identified a market that I felt wasn't being addressed," said Wilson. "I recognized that men getting married didn't have a type of fashion. [Their choices were] driven by the rental market of used clothing."
Wilson, who grew up in Washington, D.C., was influenced by his father's and grandfather's sartorial style.
"My grandfather probably has more of a 1950s, '60s style and influence, which I still like a lot today, and my father probably has more of a European styling influence, which I also appreciate," said Wilson. "Both very different styles, and my style is a compliment of both."
Wilson wasn't always in the fashion industry. He was commissioned as a 2nd Lt. in the U.S. Army Reserves, where he served in the military police corps. He earned a Bachelor of Arts at Clark Atlanta University and an MBA from Campbell University in the late '90s.
Today, Wilson appreciates how the fashion industry continues to shift, which impacts his designs in turn.
"My influence in style and fashion changes a lot," said Wilson. "Whether it's art or somebody on the street, and it can even be just an emotional decision."
Wilson has been in the fashion industry for more than 20 years, styling men for the biggest day of their lives. He paved his own way as a Black fashion designer by filling a wide-open gap in the wedding market with the creation of "Because It's His Day Too," a line of customized suits for grooms.
"I felt that I could make my biggest mark designing clothes that better met the needs of men getting married," he said.
Wilson's celebrity clientele includes rapper Tauheed Epps, known as 2 Chainz, whom he dressed for his 2018 wedding to Kesha Ward in Atlanta.
"The personal service and attention I got from Miguel was exceptional," said Epps. "Not only was he attentive and made sure that the tux fit perfectly, he came to the wedding to stand by just in case anything went wrong with [it] and needed to be addressed. It doesn't get any better than that!"
Not only addressing the fashion component of the wedding, Wilson said the experience around the events leading up to the big day are also important, and pointed to the difference between the bride and groom experience.
"When women get married, they get the girlfriends together, go to these beautiful bridal boutiques, drink champagne and sit around having a good time," he said. "They have fun! It's a part of the process of getting married."
Men on the other hand, Wilson continued, "go to a used tuxedo place, generally speaking, one at a time with their groomsmen, and they get fitted for this used, rental tuxedo. They show up and it's generally uncomfortable, it doesn't look good and they just want to get it over with. I wanted to change that."
When Wilson created the Miguel Wilson Wedding Collection and opened his first shop in Atlanta in 2015, he set out to create the experience he thought men deserved. All of his grooms get to enjoy a special lounge prior to their wedding and after the big day are brought back to model in one of Miguel's wedding collection runway shows.
"We have a 'Toast and a Roast,' remembering all the things [about the wedding experience] that made us laugh and all the things that made us cry," said Wilson.
Wilson opened his second store in National Harbor, Maryland, in 2019, and has now opened a pop-up shop inside J. Del Olmo Bridal on Miracle Mile in Coral Gables, where customers are greeted by his nephew, Josh Fermin. It's Wilson's second foray into South Florida.
"We closed down because we didn't have the right support," said Wilson of his short-lived local retail presence in 2015. "Having someone who is fluent in English and Spanish was important to have in Miami's bilingual market."
The love for fashion runs in the family.
"I enjoy helping [clients] bring their vision to life by getting to know them and exploring all our options together," said Fermin. "I know it's a big day for them so I like to take the time to make sure it's done right."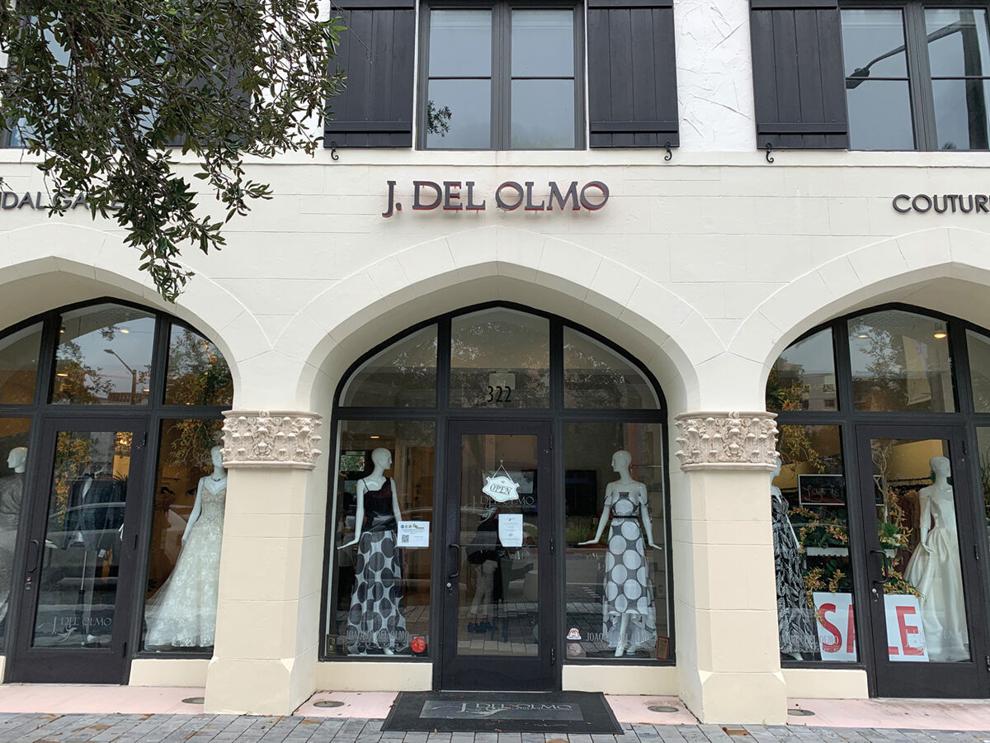 Opening during the pandemic has definitely shifted the dynamic.
"Running the shop has been an entirely new experience in the world of retail for me," said Fermin. "Coming from Louis Vuitton pre-COVID and now getting back into business during this pandemic has changed a lot of our normal routine. There's so much more attention to detail in terms of sanitation and making sure we comply with CDC guidelines. It's important for me to carry out these rules meticulously to make my clients feel safe and comfortable."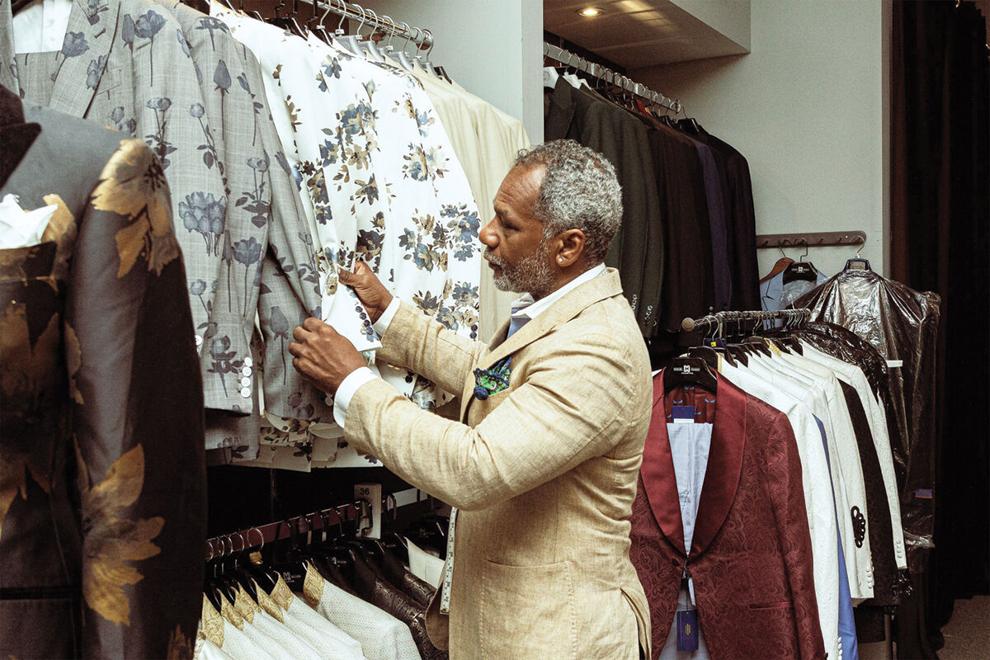 The Miguel Wilson Collection's new in-store COVID-19 protocols include mask-wearing by clients and staff at all times. Staff may only serve one client at a time in designated areas.
"While wearing masks and social distancing, the groomsmen are able to continue to have their fun," said Wilson. "Since they are familiar with each other, the environment is more comfortable and safe."
Coronavirus or not, people are still getting married and social media plays an outsized role in his business.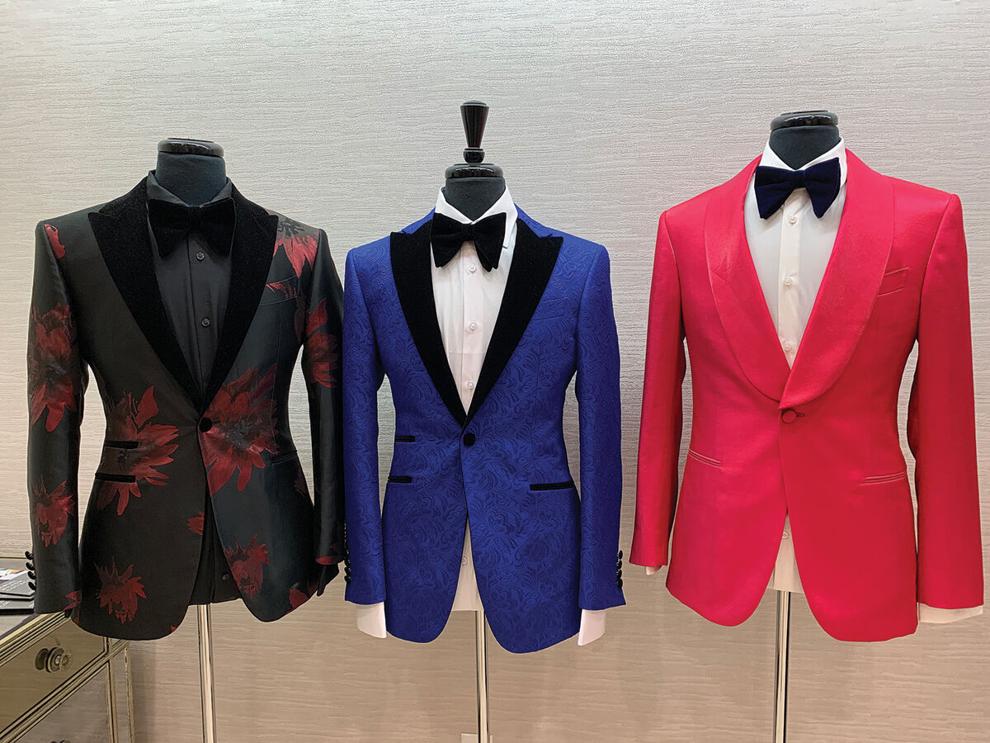 "About 80% of our weddings come from women on Instagram or Facebook that follow us and tell their grooms that this gallery is the best in the business," said Wilson. "Women do not want their men to be in the mindset of 'when I'm getting married I'll just show up to the wedding and get this over with.' They want their grooms to have fun, enjoy getting married and the wedding itself."
Wilson is also proud of how his business has attracted both straight and LGBTQAI+ couples.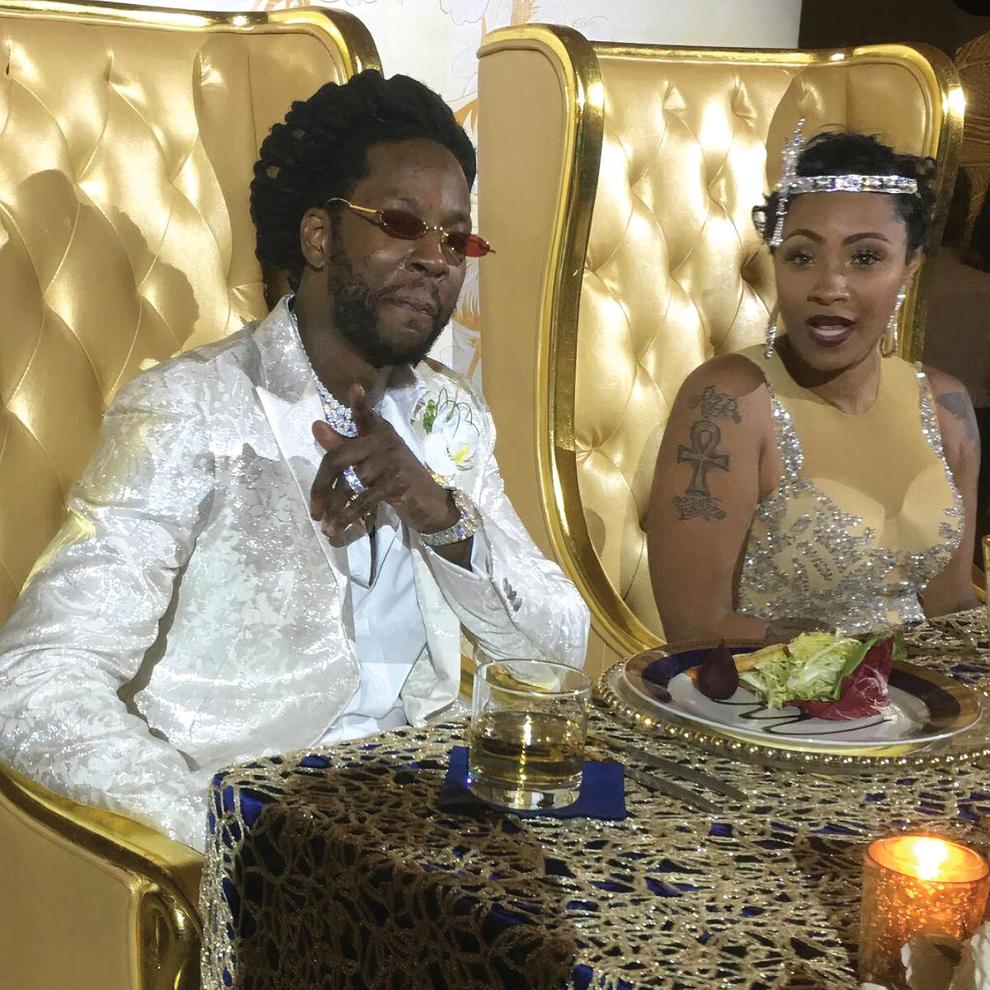 "I love the fact that we are probably the most affirmed a designer, not just for men, but even people in the LGBT community who have had a very difficult time finding people that will even work with them," said Wilson. "So many people travel to Atlanta or to Miami or to D.C. to work with us from other states because in their hometown, the local tuxedo shop or designer or whatever would not consider doing business with them or gave them less than excellent service."
Despite the pandemic, Wilson said he's made more than $1 million across all three of his stores this year. While still focused on his business, he has other ventures, such as the development of a reality TV show called "Because It's His Day Too," and a parallel "Say Yes to the Dress," but from a groom's perspective while showcasing Wilson's staff and personal life.
Despite his success with celebrity clients, Wilson wants people to know that all men who enter his shop get the same level of service.
"I'm very proud of the fact that we consciously make sure that everyone has a phenomenal experience working with us, regardless if you're a celebrity or not."