Powered by consumers and fueled by government aid, the U.S. economy is achieving a remarkably fast recovery from the recession that ripped through the nation last year on the heels of the coronavirus and cost tens of millions of Americans their jobs and businesses.
The economy grew last quarter at a vigorous 6.4% annual rate the government announced recently, and expectations are that the current quarter will be even better. The number of people applying for unemployment compensation has reached its lowest point since the pandemic struck. And the National Association of Realtors said that more Americans signed contracts to buy homes in March, reflecting a strong housing market as summer approaches.
For all the U.S. economy's gains, it still has a long way to go. More than 8 million jobs remain lost to the pandemic, and recovery remains sharply uneven: Most college-educated and white-collar employees have been able to work from home over the past year. Many have even built up savings and expanded their wealth from rising home values and a record-setting stock market, which has rocketed more than 80% from March of last year.
By contrast, job cuts have fallen heavily on low-wage workers, racial minorities and people without college educations. In addition, many women, especially working mothers, have had to leave the workforce to care for children.
Economists say that widespread vaccinations and declining viral cases, the reopening of more businesses, a huge infusion of federal aid and healthy job gains should help sustain steady growth. For 2021 as a whole, they expect the economy to expand around 7%, which would mark the fastest calendar-year growth since 1984.
As American consumers have stepped up their spending in recent months, they have consumed physical goods far more than they have services, like haircuts, airline tickets and restaurant meals: Spending on goods accelerated at an annual pace of nearly 24% last quarter; services spending rose at a rate below 5%.
But now, that disparity will likely shift, as more restaurants and entertainment venues reopen and people look to spend more on experiences and less on tangible items.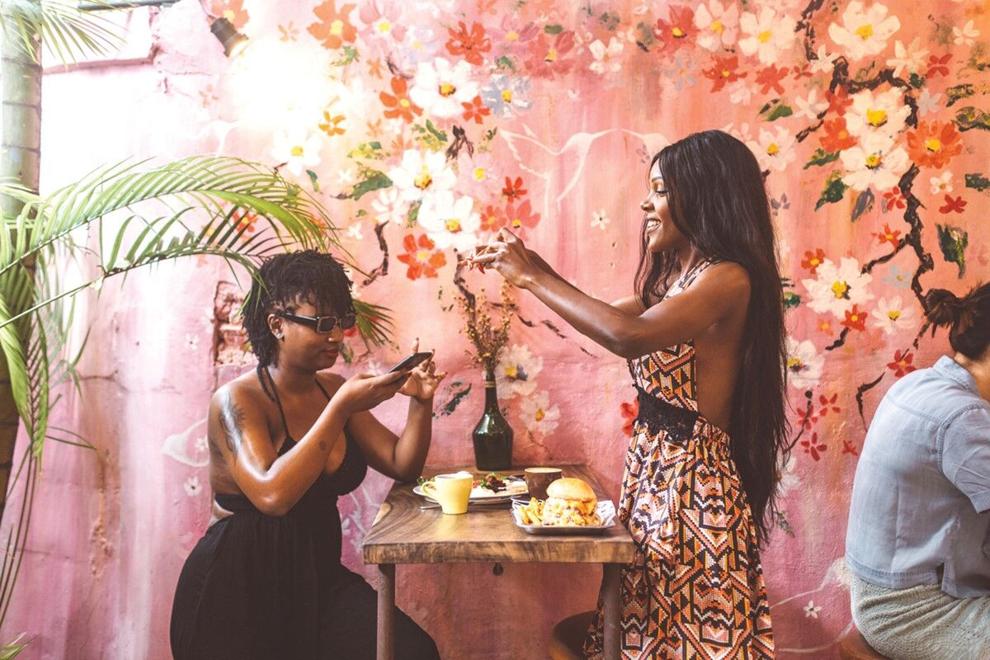 Online sites that have capitalized on goods purchases during the pandemic – from Amazon to Etsy to eBay – are under pressure to show they can sustain accelerating growth even as consumers look more toward services and less on goods. So far, Amazon, the dominant site by far, is hardly showing signs of slowing down. It reported that its first-quarter profit more than tripled from a year ago, fueled by online shopping.
The speed of the rebounding U.S. economy has been particularly striking given the depth of damage the pandemic inflicted on it beginning last year. With businesses all but shut down, the economy contracted at a record annual pace of 31% in the April-June quarter of last year before rebounding sharply in the subsequent months.
The bounce-back has been swift. In March, employers added 916,000 jobs – the biggest burst of hiring since August. Meantime, retail spending has surged, manufacturing output is up and consumer confidence has reached its highest point since the pandemic began.