The holiday season is upon us. And as retail businesses sweep away the last of the bargain-bin Halloween decorations, Christmas displays encouraging early holiday shopping have taken over store aisles and windows.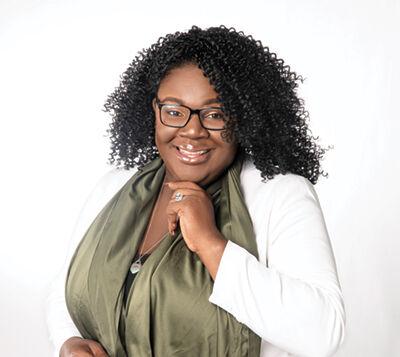 It's guaranteed to be a challenging season for all of us, and especially so for many small businesses, as more people are shopping online than ever. Facebook is trying to help by launching a three-month "Season of Support" initiative that began in October to provide resources, education and training to uplift businesses all over the world.
A linchpin of Facebook's campaign is #BuyBlack Friday – an effort to harness the year's biggest retail day by celebrating and supporting Black-owned businesses in their respective communities. Part of the campaign includes a gift guide that will include products from 60 U.S. Black-owned businesses across categories from beauty to home to fashion. The featured businesses are being curated in partnership with the U.S. Black Chambers.
Miami-based company BeLoved Box was lucky enough to be selected for the national #BuyBlack Friday Gift Guide.
BeLoved Box, owned and run by Dani Spikes and her husband, is an aromatherapy company focused on connecting people with the best version of self-care and couple's care. With a mission to spread love through scent, the plant-based products were created to support self-love. Those searching for bits of joy, Zen and happiness can find them in BeLoved Box.
Other Florida small businesses featured in the gift guide including Love, Cortnie Handbags, Chakra Zulu Crystals and Deuce Premium.
The complete gift guide will be found in the Lift Black Voices Hub on the Facebook app, and also at about.fb.com/giftguide.
The Facebook app encourages people to create posts supporting Black-owned businesses. Interested businesses are provided a toolkit to get involved so they can amplify #BuyBlack through their own channels. The hub is hosting a live #BuyBlack Friday Show every Friday through Nov. 27 featuring Black businesses, musical artists and entertainers.
According to Facebook, more than 3.5 million people on its platform in the U.S. have joined new groups created to support Black-owned businesses since March.