Elected and tourism officials are still celebrating along with the key business leaders that helped promote Miami as a World Cup host, since Friday's announcement that the international championship soccer tournament is coming to town in 2026.
With viewership in the billions, Miami Gardens will be center stage yet again when the soccer championship comes to Hard Rock Stadium in Miami Gardens.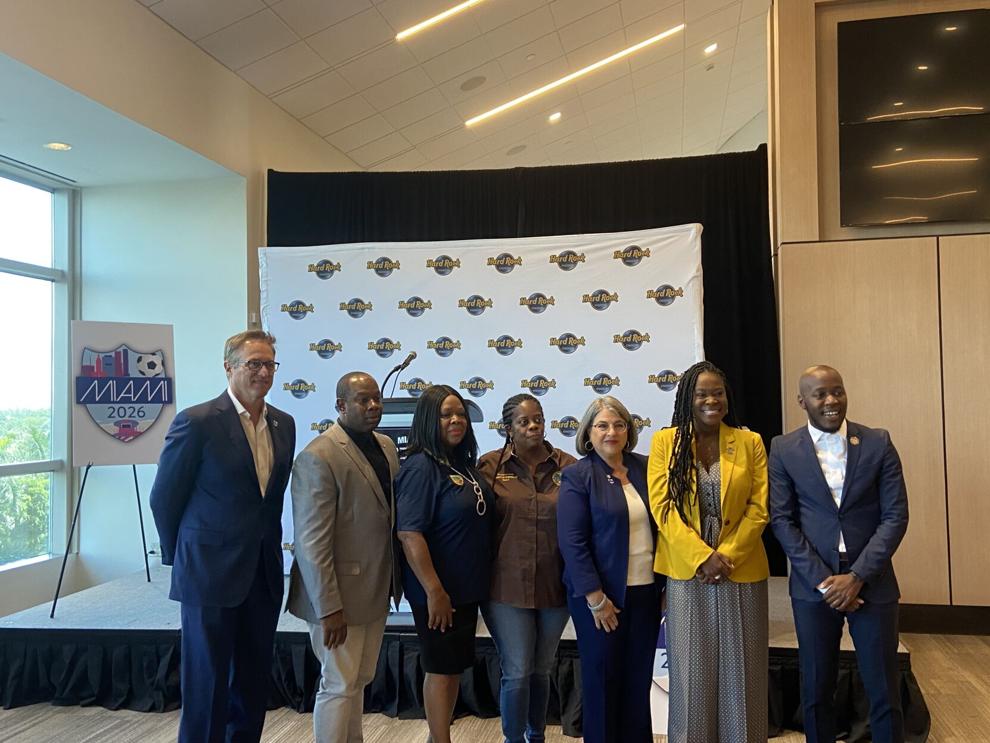 "The World Cup is amazing and now it's coming to our little, small piece of paradise … we're looking forward to having it here in the City of Miami Gardens," said its mayor, Rodney Harris.
The economic impact is still too far out to predict, but it's expected to be close to or even exceed what the Super Bowl brought to South Florida in 2020.
"Events like this not only bring attention and brand impression for our destinations, but it supports our jobs and economic development, and we are committed to spreading the wealth of tourism to every sector of Miami-Dade County," said Rolando Aedo, chief operating officer of the Greater Miami Convention & Visitors Bureau (GMCVB), at a FIFA host city watch party in Coral Gables Friday.
"One of the things that we will be seeing in 2026 is that Hard Rock will be an amazing host for the games, but the soccer infrastructure has been built … that can host other events during the World Cup or pre-World Cup," said Inter Miami CF owner Jorge Mas, referring to Inter Miami's deal in Fort Lauderdale and now the agreement to build out Miami Freedom Park, where a golf course currently sits near Miami International Airport.
At a subsequent news conference, Miami Gardens Vice Mayor Reggie Leon reflected on what this means in terms of economic development for the largest majority-Black city in Florida, and the third-largest in the country.
"It's an honor," he said. "I grew up right around the corner from this location 41 years ago and this location was a patch of sand that was called 'the Pond De Rosa' that we used to ride our bikes through. To stand before you now as this, the global epicenter for Miami-Dade County and Miami Gardens, is impressive."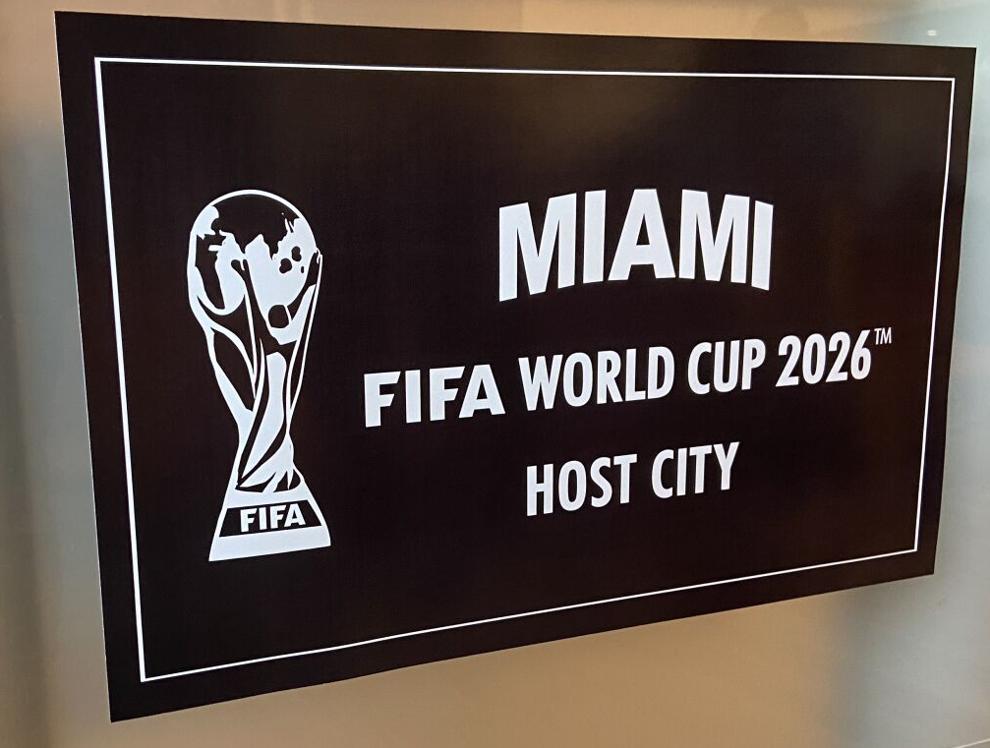 Miami Mayor Francis Suarez called the World Cup hosting a generational opportunity. The event hasn't been hosted in the U.S. since 1994.
"We will be strengthening our infrastructure and preparing our communities to plan for the influx of hundreds of thousands of tourists that we anticipate for the World Cup," said Miami-Dade County Mayor Daniella Levine Cava. "We are coming of the heels of a successful Formula One event, and we are more confident than ever before that we have the world-class safety, fire and police departments to ensure vigilance and safety through the entirety of this event."