NONPROFITS APPLY NOW FOR THE COMMUNITY RECOVERY FUND
The COVID-19 pandemic has surpassed mammoth proportions leaving communities that once thrived in a state of hysteria regarding the future. While the country endures a 15-day, social withdrawal to contain the virus spread, community organizations and corporations have launched recovery funds to help sustain nonprofit organizations, businesses and even research
The Miami Foundation has established The Community Recovery Fund March 23, to provide critical help to Miami-Dade nonprofits whose operations are severely impacted and to support long-term recovery, resilience and financial stability. The Miami Foundation has seeded the Fund with a $300,000 contribution.
"Through our grant programs and Give Miami Day, The Miami Foundation works with close to 1,000 organizations serving countless residents in a given year," said Joseph A. Fernandez, interim president and CEO of The Miami Foundation.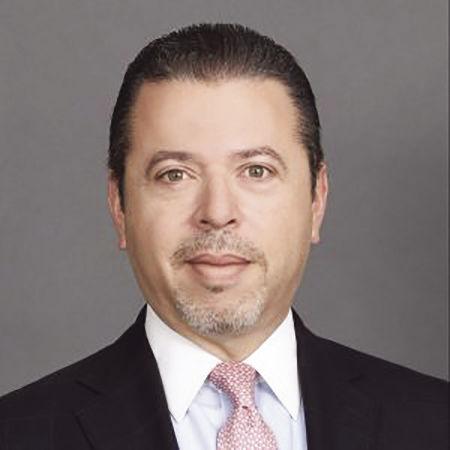 "We have a complete view of the sector, allowing us to quickly move dollars to stabilize nonprofit partners working on the ground so they can focus on helping residents get through this uncertain and unprecedented time."
Funds will be granted on a rolling basis as fundraising continues, making it possible to move resources quickly and adapt to evolving needs.
Qualifying, Miami-Dade-based nonprofits that may be in need of financial support should complete the following interest form.
To support immediate relief for residents, the Foundation partnered with United Way of Miami-Dade, Miami Herald/el Nuevo Herald, Health Foundation of South Florida and the Greater Miami Convention and Visitors Bureau to launch the Miami Pandemic Response Fund with a $100,000 donation from the Community Recovery Fund.
The United Way's fund provides immediate aid to families and small businesses through a network of nonprofit partners, including food supplies, utilities, rent/mortgage assistance, and micro-grants to small businesses.
A $100,000 grant kick-started the campaign made to United Way's Miami Pandemic Response fund. However, the Foundation is actively seeking donors to build the fund, so it can respond quickly as the coronavirus situation develops. Donations can be made online at MiamiFoundation.org/COVID19Response.
Bank of America announced March 21, that it is committing $100 million to support local communities in need as the world faces unprecedented challenges from the coronavirus. The funds will help increase medical response capacity, address food insecurity, increase access to learning as a result of school closures, and provide support to the world's most vulnerable populations.
"We must all work together as one global community – public and private sectors, as well as individuals – to address this healthcare and humanitarian crisis," said Brian Moynihan, chairman and CEO of Bank of America.
"As the needs in our local communities continue to rapidly escalate, we must take swift action to provide resources where there are gaps, and help local communities protect their most vulnerable populations."
The majority of Bank of America's funds will be distributed on the ground in local markets, focused on both immediate needs facing local communities and providing ongoing support in the months ahead. The company will also increase funding to several national and global organizations that are on the front lines, tackling the most pressing issues in local communities.
"Building on the efforts of local, state and international governments, we are focusing our resources on the number one priority – looking after people," added Moynihan.
The Bill and Melinda Gates Foundation has joined forces with Wellcome and Mastercard to commit as much as $125 million in seed funding to speed-up the response to the COVID-19 pandemic. Together, they hope to identify, assess, develop, and scale-up treatments.
The Gates Foundation and Wellcome said May 19, that are each contributing up to $50 million, and the Mastercard Impact Fund has committed up to $25 million to catalyze the initial work of the accelerator.
"If we want to make the world safe from outbreaks… particularly for those most vulnerable, then we need to find a way to make research and development move faster, said Mark Suzman, chief executive officer of the Bill & Melinda Gates Foundation. "That requires governments, private enterprise, and philanthropic organizations to act quickly to fund R&D,"
The Gates Foundation's funding is part of its up to $100 million commitment to the COVID-19 response announced last month. Currently, there are no broad-spectrum antivirals or immunotherapies available for the fight against emerging pathogens, and none approved for use on COVID-19.