This holiday season, The Miami Times is offering readers a series of weekly gift guides from Nov. 25 – Dec. 16. Each will feature Black-owned businesses of every size and variety that offer products and services perfect for everyone's holiday gift list.
The goal of these guides is to raise awareness about the wide variety of Black-owned small businesses and artisans locally, throughout Florida and nationally who struggle to stand out alongside big budget, general market, major retail chains and Amazon.com.
In these challenging economic times, when every purchase requires deliberation, The Miami Times encourages you, our readers, to choose wisely by supporting a business that feeds local economies and empowers Black entrepreneurs. Help us help them.
From fashion websites to skincare salons, here are 10 places to find that special something for that special someone this holiday season.
Accessories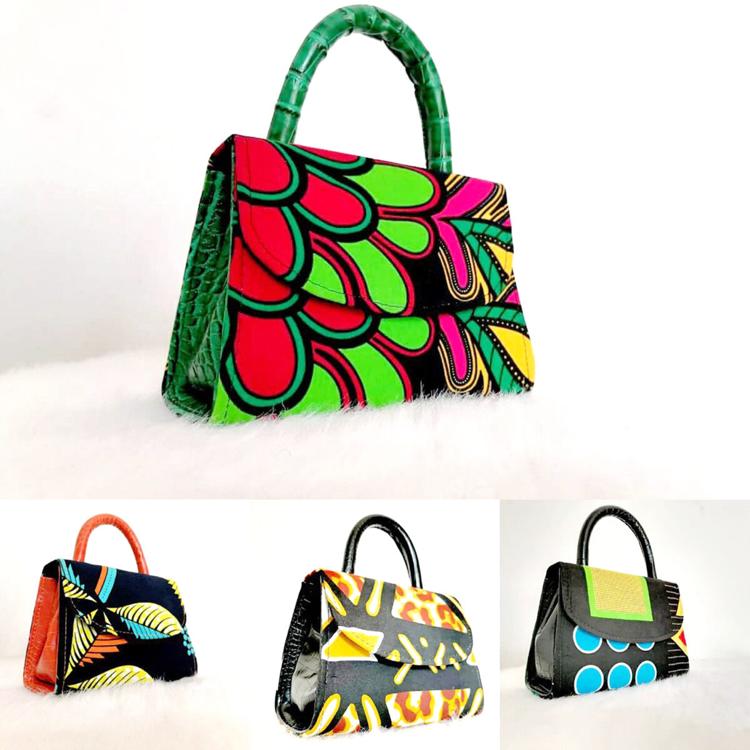 Chic in Prints – Online Only
 Chic In Prints owner Kemi Aromashodu was born in Tallahassee, Florida, and moved to Nigeria at age 2. While living there she learned about African culture, which inspired her to open a Miami-based online shop in 2017 selling clothes and jewelry for men, women and children. A popular pick is the site's Ankara print – more commonly known as an African print – purses. These bold bags are made in Nigeria and boast leather exteriors and suede linings. Called "Markin Pipe" as a play on the famous Birkin bag by Hermès, they are price-friendly, selling for $44.99. Aromashodu's slogan has always been "Live life in color," and her e-shop also includes vibrant off-the-shoulder African print sweatshirts for $44.99, pants for $49.99, jewelry pieces beginning at $9.99, shirts for $39.99, high-waisted skirts for $54.99 and plenty more. Use promo code BLACK for 20% off this Black Friday.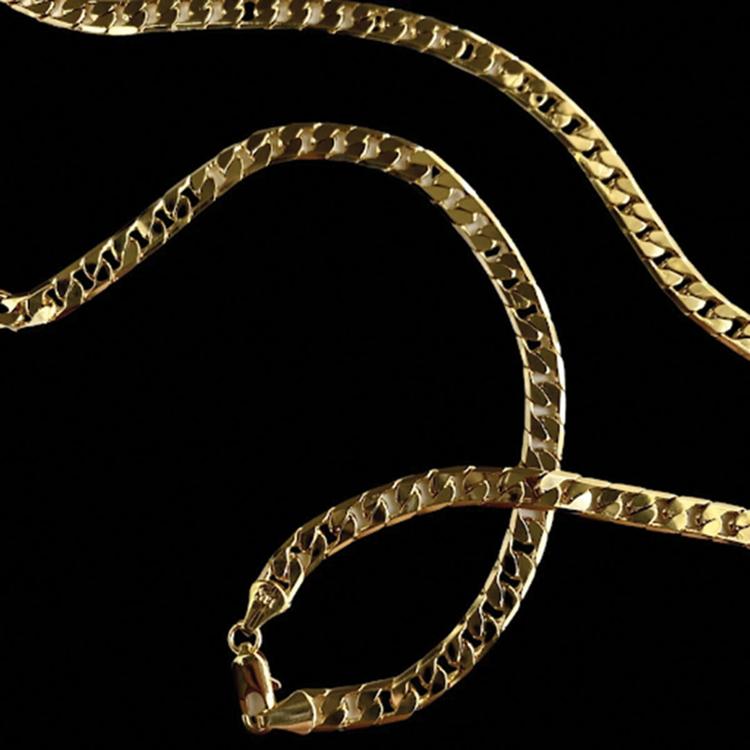 Melencia Jewels – Online Only
melenciajewels.com | Instagram: melencia.jewels
 Melencia Lattimore launched her namesake Miami-based online jewelry shop on Sept. 14. She was born in Miami and raised in Miramar, and will soon graduate from Florida International University with a bachelor's degree in public relations, advertising and applied communications. She decided to open up the shop after trying and failing to find a nose ring she liked. Melencia Jewels currently offers not only nose rings, but a variety of earrings starting at $18. There are also bracelets for $28 and necklaces starting at $54. One of the most popular items is the Cuban chain, which is 14K gold-plated with a stainless steel base. Visit during a sitewide 50% off sale Nov. 23 – 28.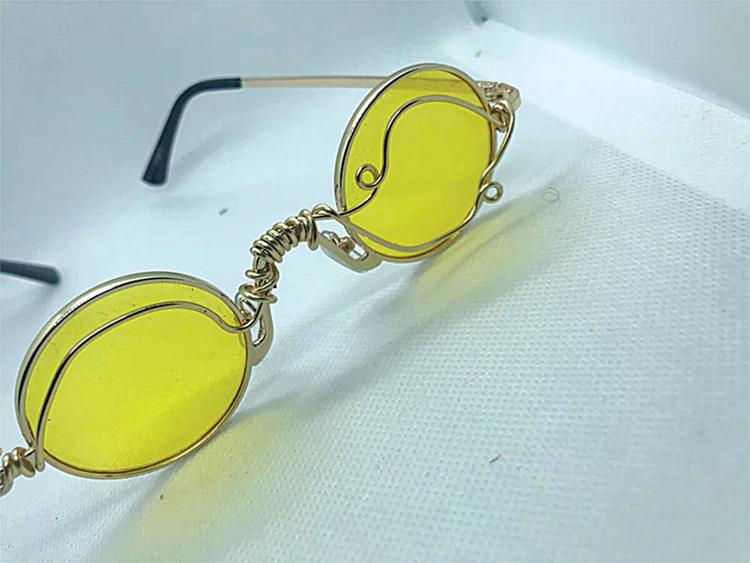 Elouinia Exantus Jewelry – Online Only
 Five years ago, Fort Lauderdale jewelry designer Elouinia Exantus' work was featured in Essence magazine in a piece on Erykah Badu in Africa. Exantus, a former runway model, sells sunglasses and a wide variety of stylish jewelry. Her unique pieces, which include grills and wrapped rings, have not only appeared in Essence, but also in Afro Punk, a pro-Black Instagram, and elsewhere, and have been worn by celebrities such as singer-songwriter Keri Hilson. Rings start at $32, necklaces at $35 and crowns at $75. Dental jewelry pricing starts at $4,000. Use promo code BLACK for 20% off.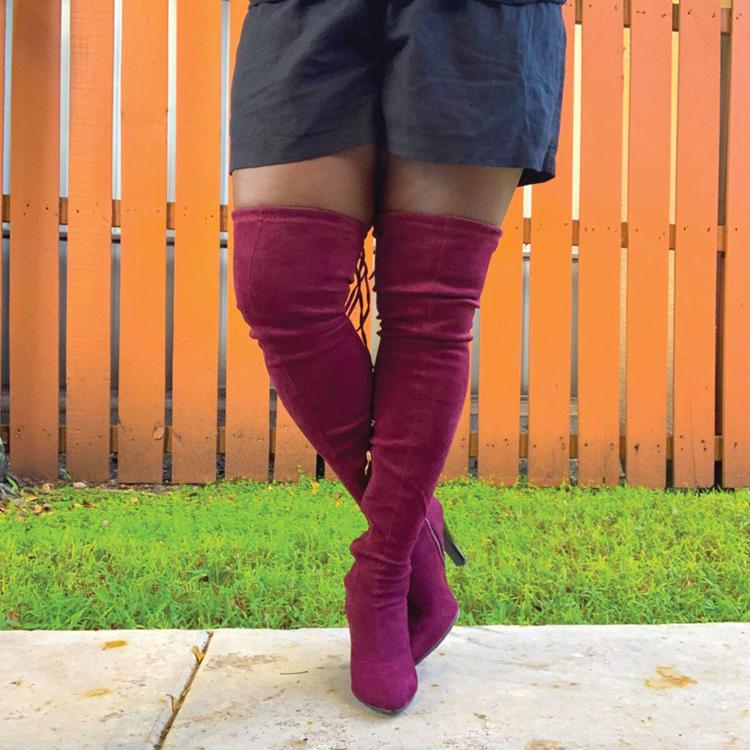 My Kiatu – Online Only
My Kiatu shoes are fit for everything from brunch to late-night outings. Owner Teresa Kelley opened the business in September 2019. "Kiatu" means shoe in Swahili. Among Kelley's favorite items are the stylish, red wine-colored Kemi boots, constructed of soft, faux suede material with a side zipper, back drawstring and 4.5-inch heel. Her mission is to encourage women to live boldly and walk confidently. The e-boutique offers an extensive collection of wedges/platforms for $45 and up, heels for $20 and up, and flats/sneakers for $25 and up. There are also dresses for starting at $45 and purses for $50-plus, as well as other accessories. Kelley is planning a sitewide BOGO.
Wellness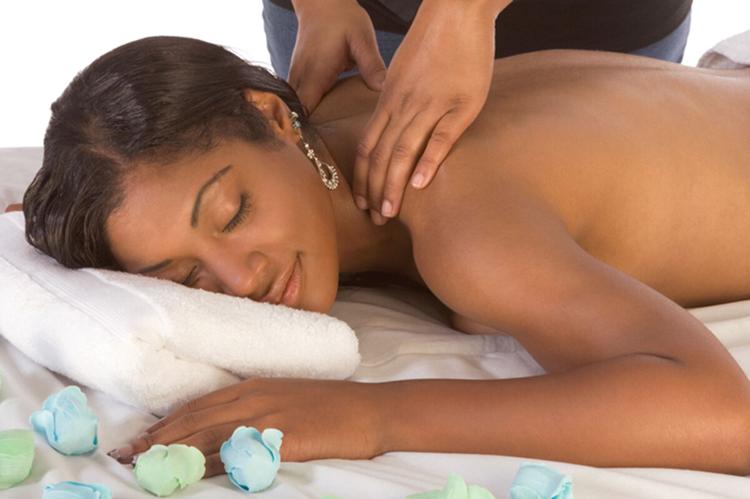 Black Lotus Spa
blacklotusspa.com | 9225 SW 158th Ln. | Suite A | Miami, FL 33157
Originally from Brooklyn, Black Lotus Spa owner-operator Annamaria Salley moved to Miami in 2005. Salley worked as a massage therapist for more than 13 years at various locations before deciding to open up her own spa in November 2019, after experiencing what she said was a vision from God. The spa, drenched in yummy-smelling essential oils that waft through its space, specializes in various massages, foot detoxes, facials, waxing, lashes, yoni steams, infrared sauna blankets and +Cryo T-Shock treatment (which is a noninvasive all-natural approach to body contouring). This Black Friday, body contouring cryotherapy will be 30% off. You can also buy one massage and get a second one at 50% off. Purchasing a 30-minute teeth whitening session will provide you with a second one free. Gift certificates are available for purchase online and in person.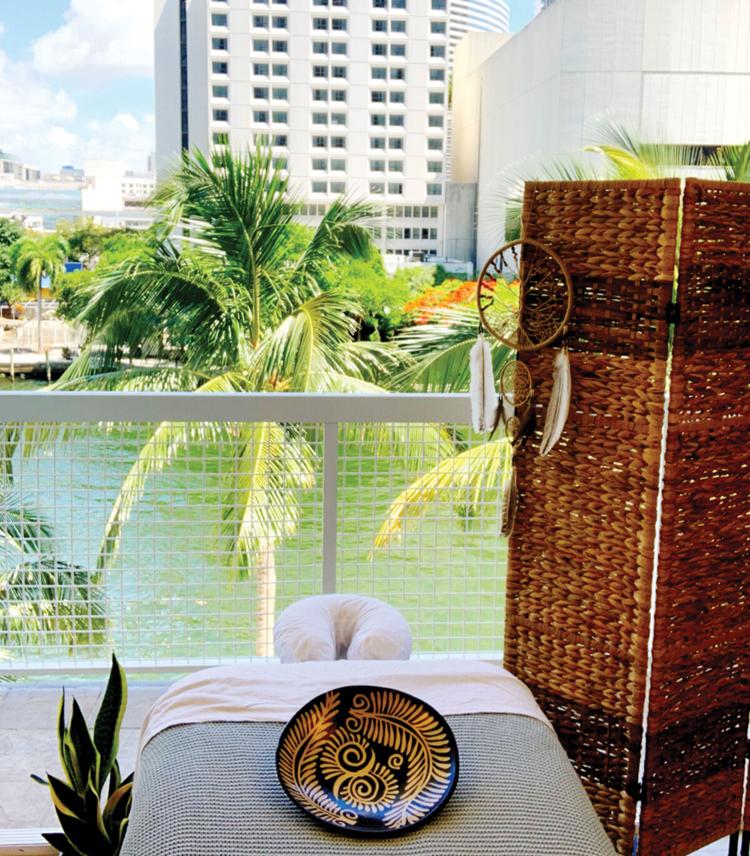 Carmen Barcelona Bodywork & Massage Therapy
carmenbarcelona.co
31 SE 5th St. | Miami, FL 33131
Born and raised in New York City, Carmen Barcelona is a descendant of an Afro indigenous people in Central America known as "Garifuna," and has a deep connection to healing. She is licensed in Florida and New York and has 11 years' experience. After leaving the Mandarin Oriental Spa in New York, she decided to open her own practice in the Brickell area in the fall of 2017. Her space offers restorative and therapeutic treatments as well as prenatal massage. Barcelona's ultimate goal is to alleviate pain, tension and stress, while providing an effective massage. Treatments are conducted in a sunlit room with a beautiful view of the Miami River. Sessions start at $120 for 60 minutes. Ten percent off massage packages of five therapeutic, prenatal or postnatal sessions is available, while new clients receive $20 off their first massage. Gift certificates available for purchase online and in person.
Apparel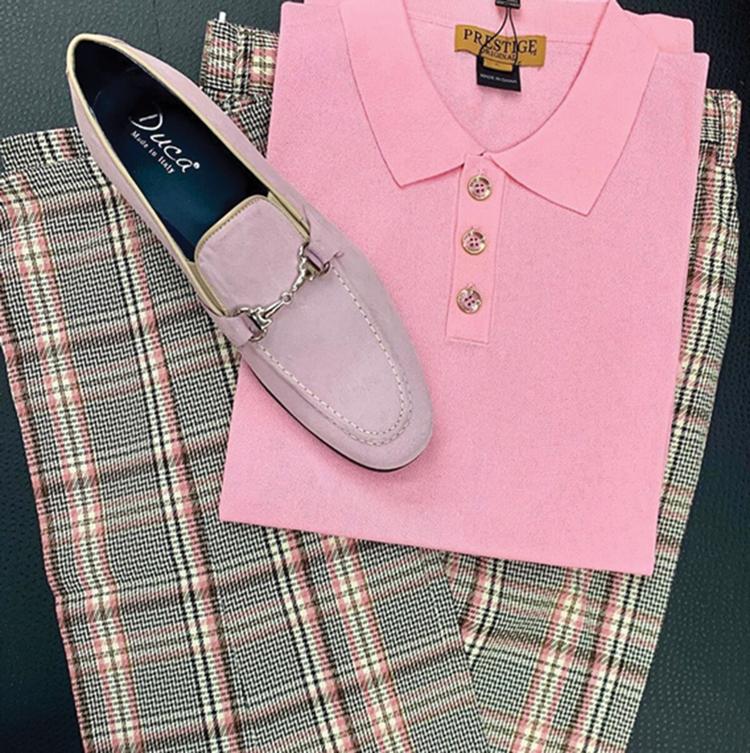 Rasool's Mens Wear – Online & Brick-&-Mortar
6301 NW 7th Ave. | Miami, FL 33150 | 305.759.1250
Don't let this laidback, indoor-outdoor store fool you –  it carries a wide-ranging collection of fabulous menswear. Opened 1985 by owner and Miami native Ronald "Rasool" Malik and his wife, Guana B. Malik, the beloved Liberty City staple offers clothing for every occasion. And while the shop is a self-proclaimed "men's paradise," it will soon also feature womenswear. Racks are filled with luxurious formalwear and business casual clothes. Blazers start at $129, shoes at $69; other clothing and accessories are available. Black Friday sale specials include two-for-$50 designer jeans, buy one suit and get a dress shirt for free (limited styles) and more.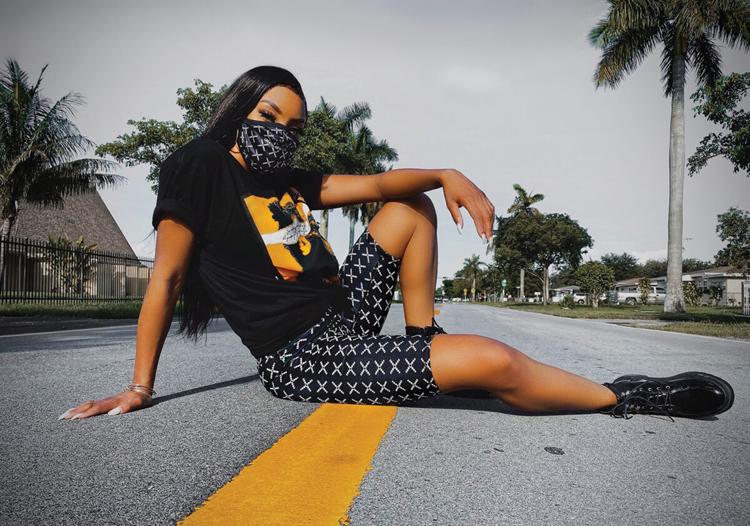 COOL Creative – Online & Brick-&-Mortar
300 NE 62nd St. | Miami, FL 33138 | 844.341.COOL (2665)
Take a trip to Little Haiti to buy an outfit that makes a statement from COOL Creative, best described as art-meets-fashion. Brooklyn, New York-born owner, entrepreneur and founder Johanne Wilson and her Miami native husband Terrance Wilson launched COOL (an acronym for Creative Out Of Love) in 2012 as a creative agency, then expanded into a brand. Both majored in art and journeyed into social justice after experiencing racism in school. The store focuses on honoring Black heroes. For example, the ICON collection was inspired by the Black Panthers. Celebrities such as Beyoncé, Rapsody and others have rocked the fashion line – COOL is definitely a cool place to shop. Use promo code BLACK30 for a 30% discount.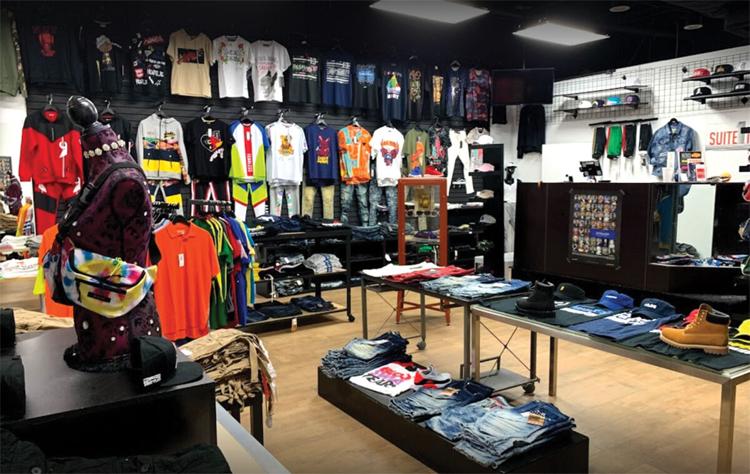 Suite 110 Urbanwear – Brick-&-Mortar
1490 NW 3rd Ave 
Suite 110 | Miami, FL 33136 | 786.860.5140
Keeping up with the latest trends isn't easy, but this is a great place to do it! As soon as you enter Suite 110 Urbanwear in the Overtown Shopping Plaza, you'll hear the latest hip-hop and be presented with a wide variety of streetwear, from acid-washed jeans to tie-dyed shirts. Opened in 2017 by Ultrina Harris, who was born and raised in Overtown, the store is an effort to create an environment that reflects the neighborhood's urban culture and history. There are hoodies for $25, T-shirts for $34.99, pants for $65 and sneakers starting at $30. This Black Friday, Harris plans on offering everything in the shop for 30% off.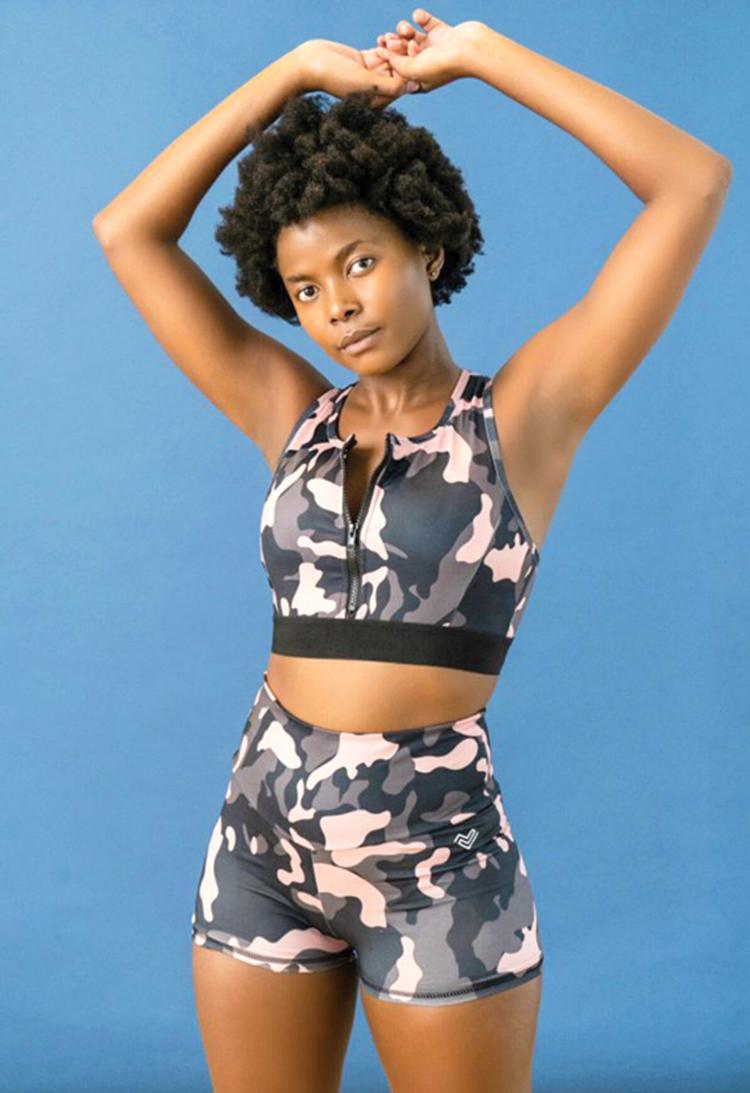 You Alter – Online Only
You Alter athletic wear comes from Mnqwane, South African native and Miami resident Athule Alexandre. She came up with the activewear line, whose name is a recognition of women's changing bodies, on her journey to self-acceptance. The brand's goal is to encourage women to live an active lifestyle, while being comfortable and confident. You Alter has two-piece sets starting at $31.98. For Black Friday, the site is offering 50-60% off all items.