In week two of our holiday gift guide series running through Dec. 16, we're featuring artists.
The goal of these guides is to raise awareness about the wide variety of Black-owned small businesses and artisans locally, throughout Florida and nationally who struggle to stand out alongside big budget, general market, major retail chains and Amazon.com. Help us help them.
And because the pandemic may mean a leaner year for many families, The Miami Times is encouraging readers to stretch your dollars by being thoughtful about your choices and selecting meaningful gifts – like art – that create lasting memories.
The 10 artists selected for this week's guide are either based locally or travel to South Florida to exhibit their work at area arts festivals. Nearly all are offering special discounts for readers of The Miami Times.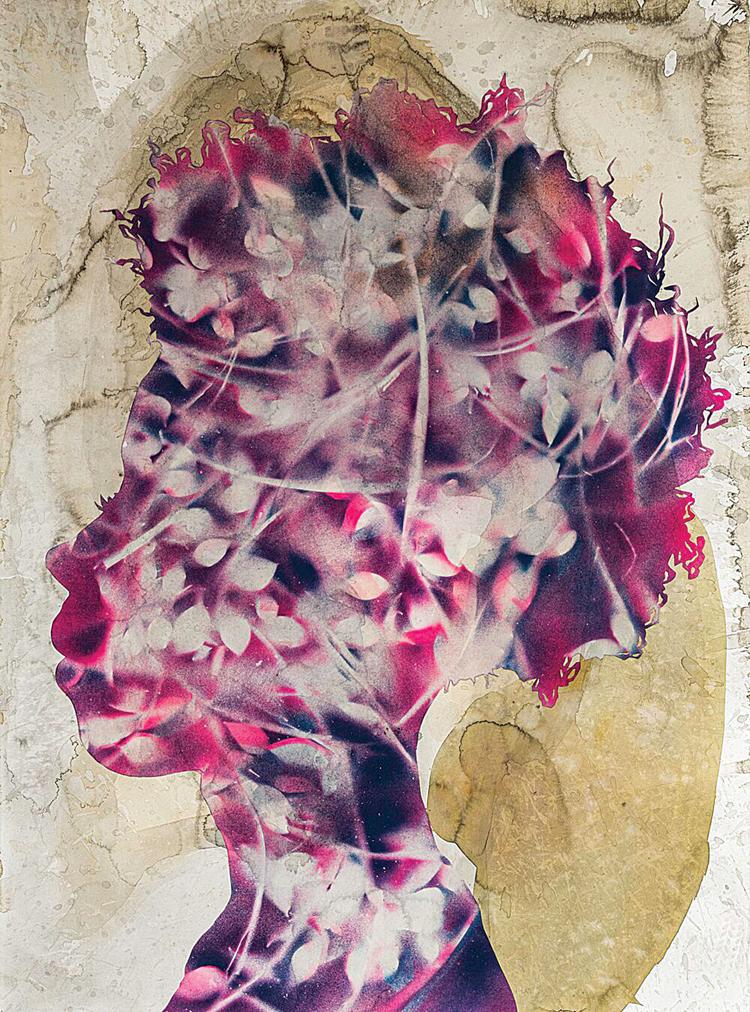 Morel Doucet
 Haitian-born local artist and educator Morel Doucet works primarily with ceramics and sculptures, but his art is grounded in drawing and painting. His body of work explores Black fragility to climate gentrification in South Florida, and he believes that in this lifetime, communities of color will be displaced due to sea level rise, environmental pollution and other causes of climate change. Within the past two years, Doucet has been exploring neighborhoods like Little Haiti, Overtown and Liberty City that have been and continue to be gentrified, causing displacement due to rising rents and property taxes, to capture the flora from these communities and create a series of ecological mappings in the form of abstract portraits of the beauty that lives in these districts. He says the colorful plants hold the memory of the space and residents' cultural history, despite the change that continues to march forward in these communities. Prices vary on editions and sizes, from $250 to $1,800. For readers, insert promo code "MIAMITIMES" online for 20% off from Dec. 2 – 8.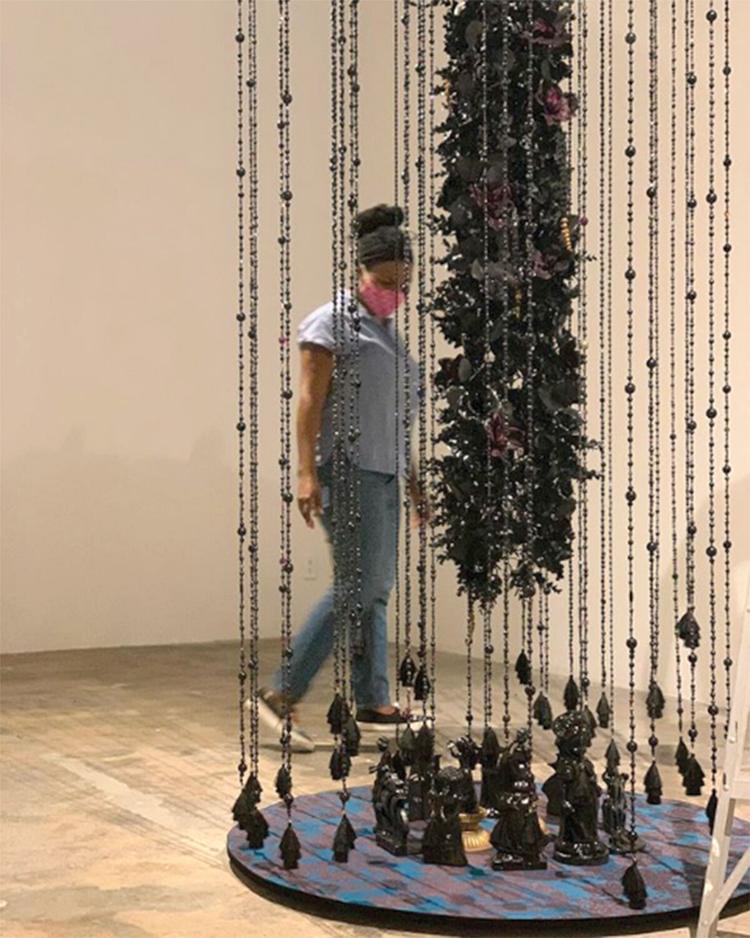 Vickie Pierre
 Originally from New York, Vickie Pierre is a Miami artist represented by the Fredric Snitzer Gallery. Her work focuses on feminine identity and social issues, and touches on her Haitian heritage. "My work is abstract and whimsical to a degree," she said. "It might appear to be playful, but there is a commentary that one can pull from it. Namely it is focused on female identity, my identity as a Haitian American woman and issues of oppression. In some instances, it may not be obvious, but for me there is a narrative when I'm making my work." Born in the U.S. to Haitian parents, Pierre was raised with the dream of being American and to fully assimilate into the culture. When she moved to Miami and came across other artists that were Haitian and open and knowledgeable about their culture, it became clear to her that these were distinctions she did not make because she did not think of herself in ethnic terms, and that started to inform her work. Her older, lighter works are sold at 4˝ x 3˝ for $150 to $200. Her darker, newer works, featured in the series "Poupeées in the Bush," are $3,000 for an 11˝  x 15˝ work on paper, and paintings are as much as $7,000. She is offering anywhere from 10% to 20% off for Miami Times readers.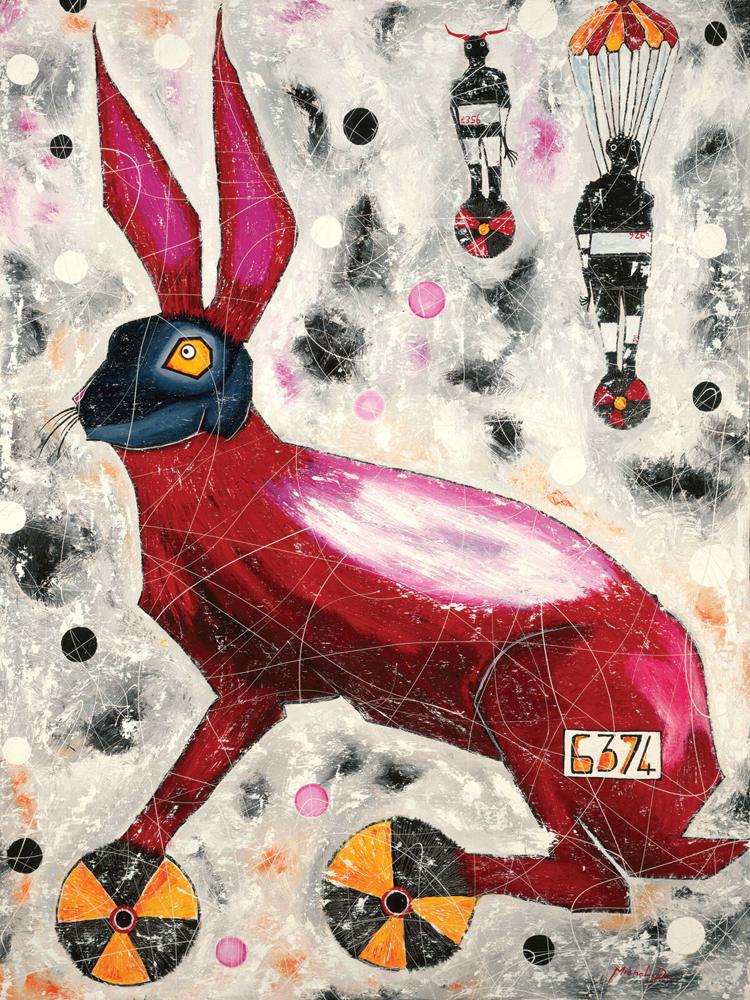 Michel Delgado
 Self-taught visionary artist Michel Delgado, from the Florida Keys, is inspired by reality. He describes his art as being a direct dialogue with his fantasies, wonder and spiritual growth, and how he conveys his reality, painting straightforward narratives, stories of his journey and memories of his everyday experiences. Growing up in Senegal, Africa, in a shop because his mother was an artist, he learned that art is the tool for direct and honest conversation with his heart. His collections include a White Series, Colorful Series and Gum Spotting Experience, through which he chronicles what he calls "the sweet venom of living," where "we have no choice but to play the unfolding game of our lives, whether we understand the rules or not." Delgado reminds those that view his art that you have to take on life and hustle, and as a result life will drive you to where you need to be. His work has been featured at the Coconut Grove Arts Festival. Prices range from $25 for T-shirts, $100 to $400 for silk-screened versions of his work, to up to $25,000 for his original works. He is offering a 20% off discount on all artwork to Miami Times readers.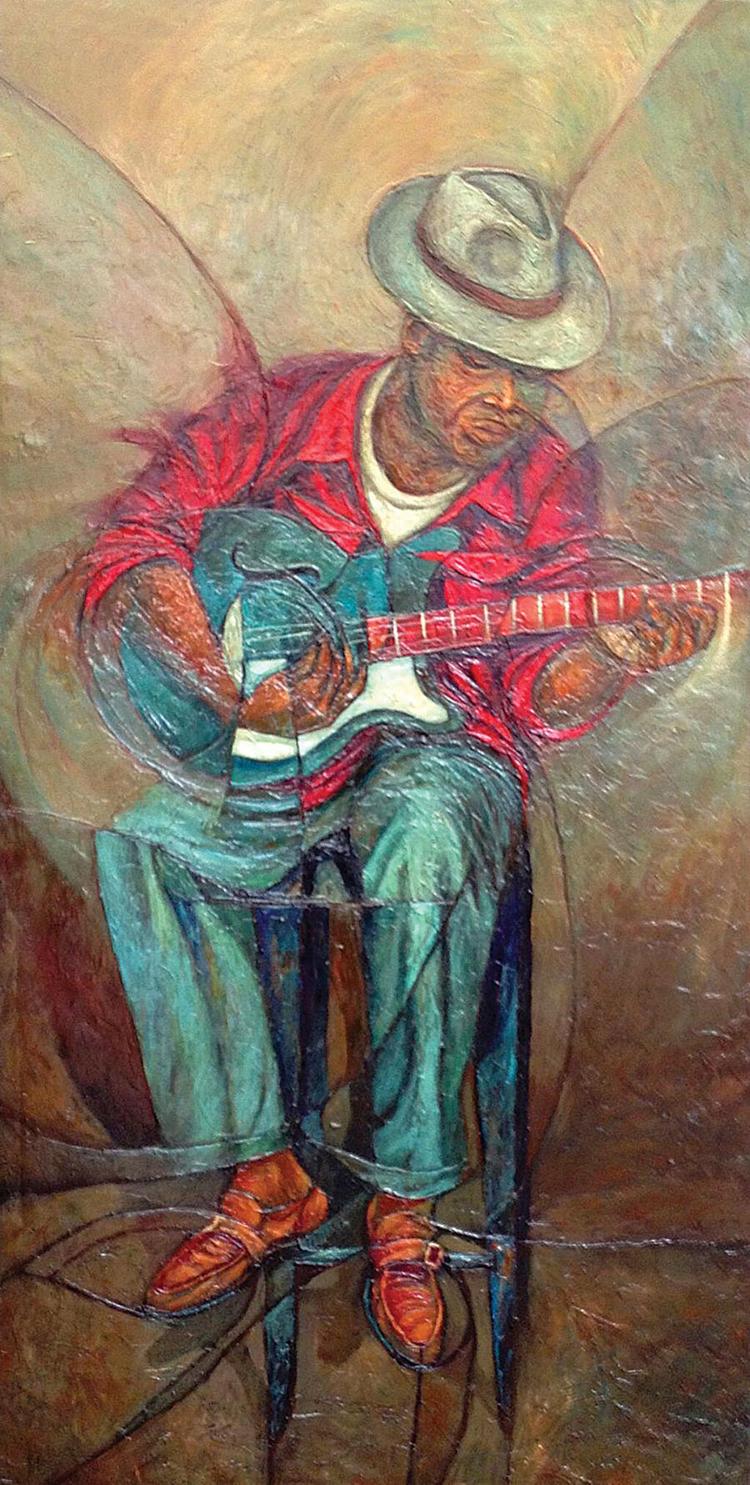 Sidney Carter
 Georgia-based Sidney Carter has been a professional artist for 20 years and has been featured at the South Miami Rotary Arts Festival. The youngest of 12, he credits two of his brothers, who are also artists, for leading the way for his creative development which started at age 12. He specializes in acrylic paint and mentors different artists. His artwork offers themes of musical, abstract, cubist and still life art that speak to a diverse group of people. His goal is to delight and evoke the emotions of his viewers. Carter's work has been purchased and collected by Alonzo Mourning, Spike Lee and William "Tra" Thomas, among others. His original pieces range from $500 to $10,000. Reproductions of his work go for $20 to $80 for smaller sizes; larger sizes are $200 to $300. Carter is offering 20% off on all of his reproductions for Miami Times readers through December.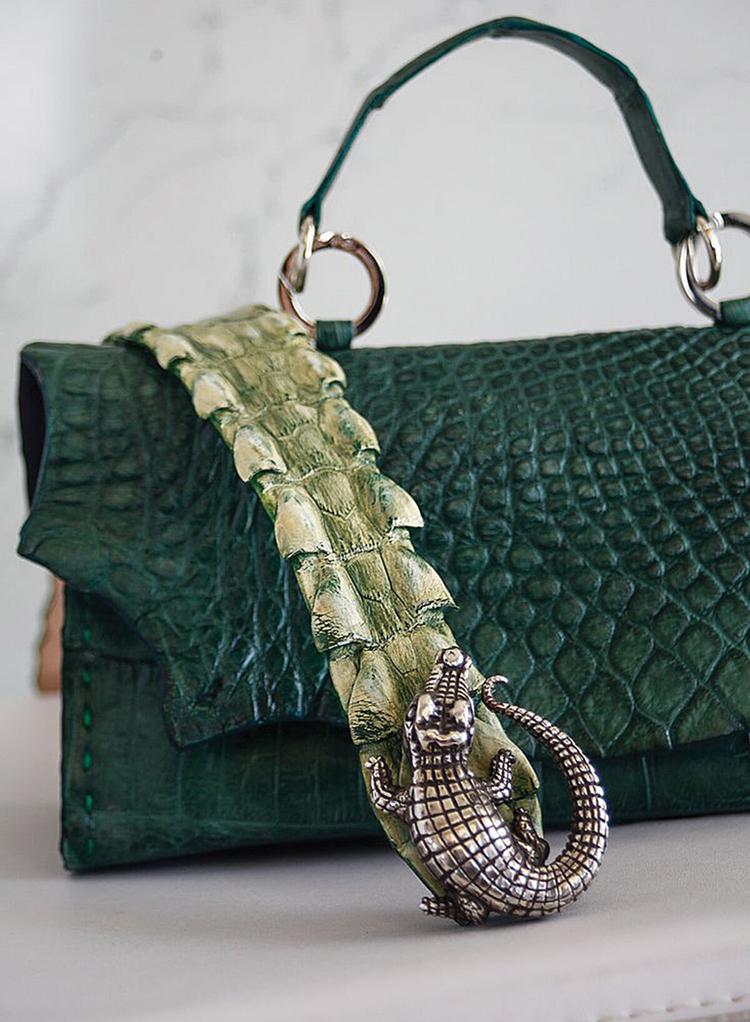 Mina Wild
 Miami artist Clara Pacheco launched Mina Wild when her late friend and biggest supporter Martina wanted to redecorate her house, but couldn't afford a new couch. In an effort to help her out, Pacheco offered to buy fabric and reupholster her old couch, and Martina took her to her favorite fabric store. Years later, Pacheco stopped by that same fabric store and was drawn to a nearby shop that sold animal hides, among them a crocodile tail, that Pacheco had to own. But it was too expensive, so she asked the owner to give her a call if he received a less expensive one. He did just days later, coincidentally on Martina's birthday – and because Pacheco believes there are no coincidences in life and that help comes from the most unexpected places, it was then that she found her calling. Today, she makes collectible works of art that you can wear. Her one-of-a-kind exotic leather artwear, made of real, wild crocodile, consists of bolos, cuffs, belts, clutches and handbags. She does her own color dying and the hardware on her belts and handbags, like the small gators and buckles, are handcrafted. Mina Wild prices range from $450 for a clutch to $3,500 for a gator handbag. Visit Pacheco's website and use the code "MIAMITIMES20" for 20% off.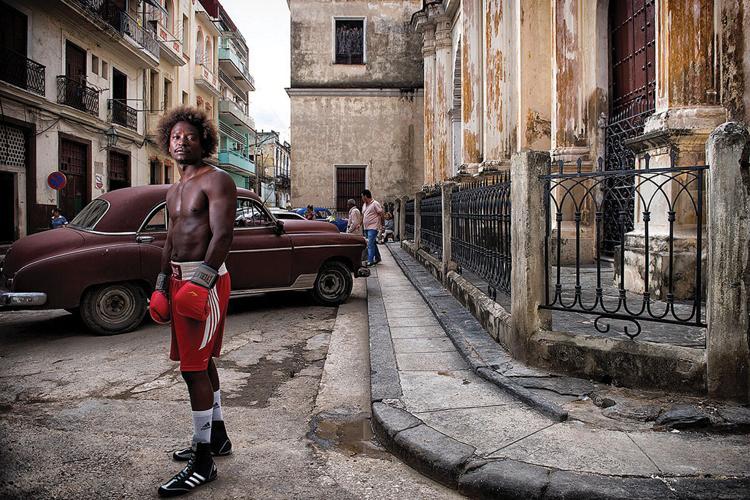 James McArthur Cole Photography
 Fine arts travel photographer James McArthur Cole takes you on a journey around the world, capturing images throughout India, China, France, Cuba, Italy and other countries. The Illinois-based lensman has been featured at the Coconut Grove Arts Festival. He began his career as an architectural and landscape photographer, until he decided it was no longer challenging to him and took on a new project that he tested out in Cuba – combining architecture with people who live in the area. He will blend the background or the person in an image to give an idea of space or location, capturing moments that others typically don't see. "With today in mind, I go to these places and I try to stay there for a while, two to three weeks, sometimes a month, and I'll walk around the city without my camera," he said. "So people can see me and get comfortable and then I start integrating my camera." He makes vertical blocks of his photography, which includes 6 moveable blocks in a set, and they start at $165. Prints are available in several sizes, beginning with $75 for a 13˝ x 9˝. From that point, framework becomes more expensive, ranging from $265 to $4,000. Contact Cole and let him know you're a Miami Times reader for 20% off framed artwork, $45 13˝ x 9˝ prints and $125 vertical blocks.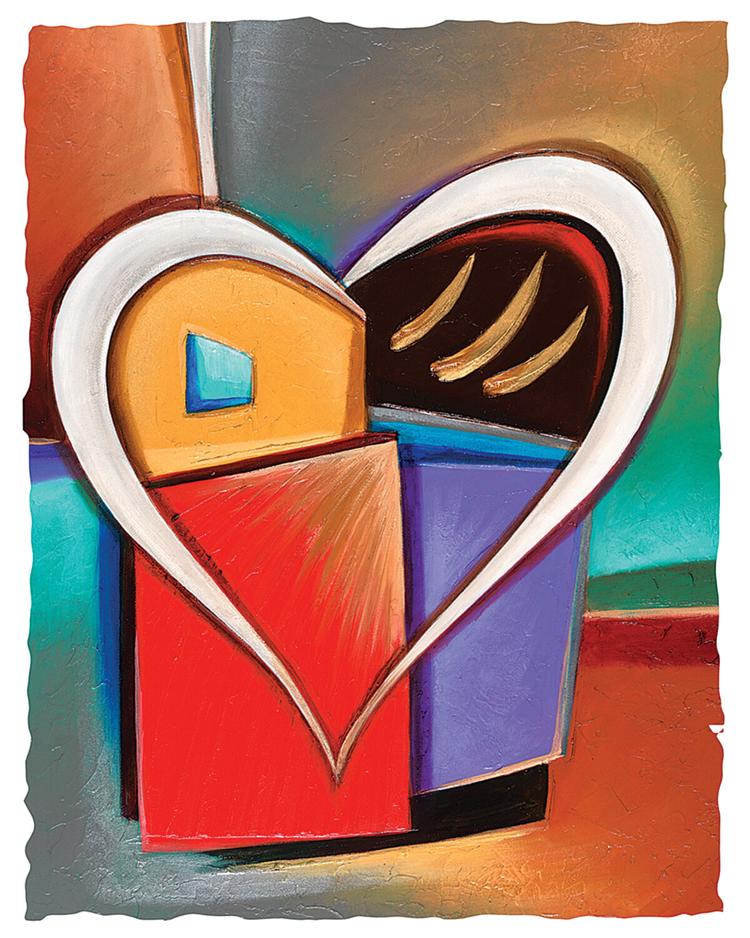 Art by Aaron Reed
 Aaron Reed, a self-taught artist from Georgia, likes to bring joy and capture life's moments with his visually vibrant artwork using acrylics and Prismacolor pencils. His inspiration comes from the surroundings of life, and feels as though life revolves around love, music and family. He describes his artwork as "Everyone's story, but through my eyes." He grew up surrounded by African American art in his family home and discovered his artistic talent in high school. As an artist that has been working for 17 years, Reed is constantly renovating ideas and changing his style, looking for ways to improve. His work ranges anywhere from $100 to $20,000; small prints are $100. Contact Reed for a 15% discount, exclusively for Miami Times readers. He has several collections including nautical, jazz, family, sports and still life. His art is collected among artisans and celebrities, notably Angela Bassett and singer T-Boz from TLC.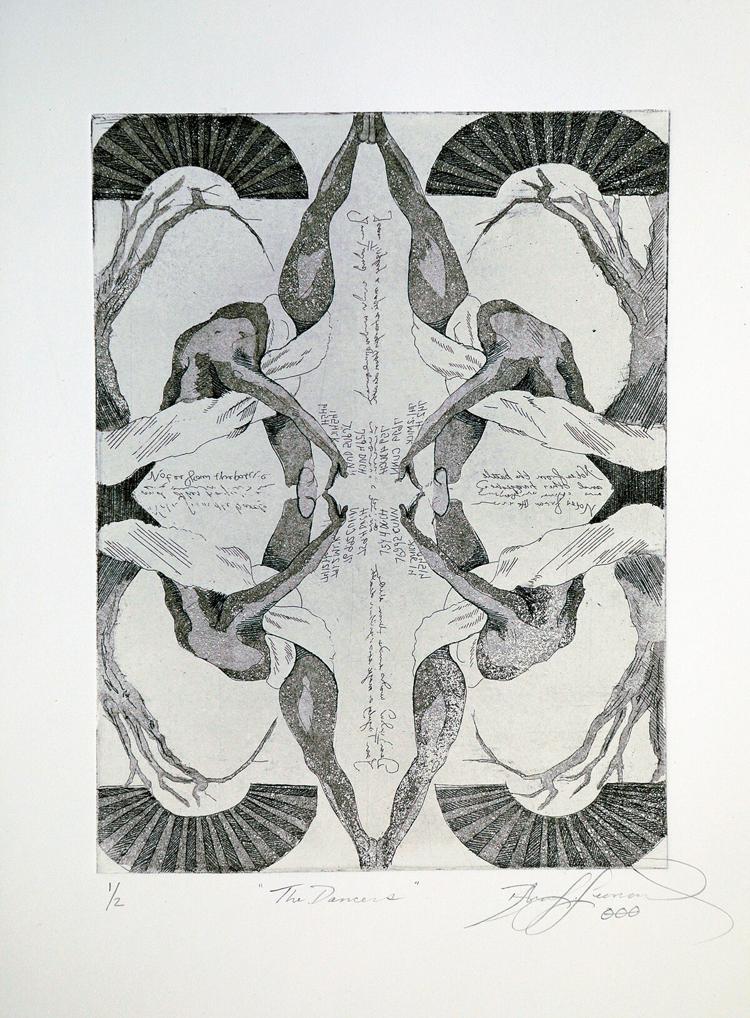 Rhea Leonard
 Born and raised in Miami, Rhea Leonard mainly works on paper, drawing and printmaking, but also creates sculptural works. She is currently based in The Bakehouse Art Complex and credits her start all the way back to 7th grade, when she began to study the subject. Her work mainly focuses on the Black body and its psychology and perception in society today. "As an artist, I have a part to play in shaping my community and what I can do for the community," she said. "With the political climate, my artwork is like a form of activism; the way I bring figures into that space and into the conversation is an emotional and raw way of going about things that I don't feel are typically being displayed in art galleries." Her prints, which she manually reproduces herself rather than having them run through a printer, range between $80 and $200. She is offering a 25% discount on her artwork for Miami Times readers.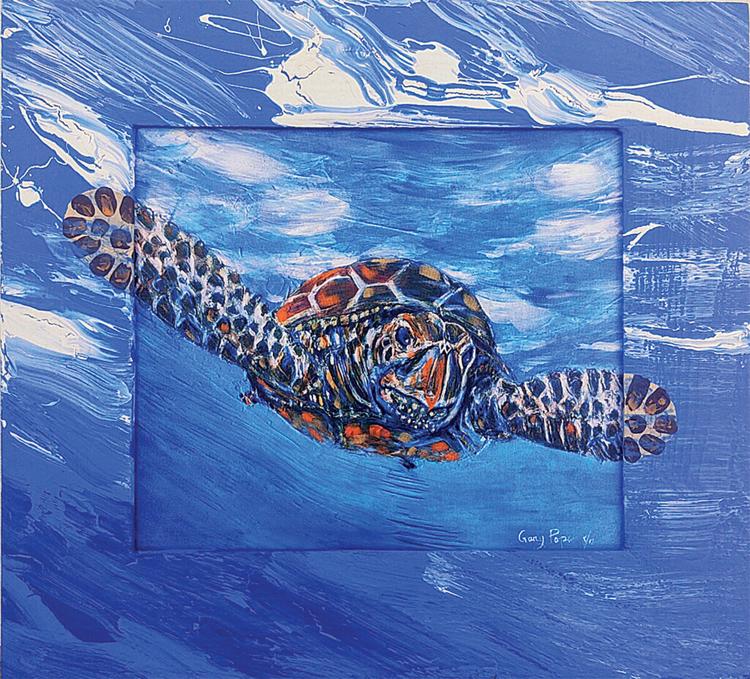 Pope Fine Art
 Gary Pope Jr. lives in Panama City and gravitates toward nautical themes – like sea life, boats, turtles, lighthouses and palm trees. Most of his work is watercolor, though some is acrylic, and his work is most recognized through his frames. He creates them with recycled wood, frames his piece and then hand paints the frame. This gives his artwork the illusion that the image within pops out, because it is not constrained to the framework. Pope has been featured at the South Miami Rotary Arts Festival. Influenced by both his African and American cultures, he feels that, as an artist, he has the ability to express himself without using words, and has the power to recreate special events and make those moments timeless. His prints start at $75, not including frames or easels. Originals range from $1,500 to $2,500, depending on the size of the piece.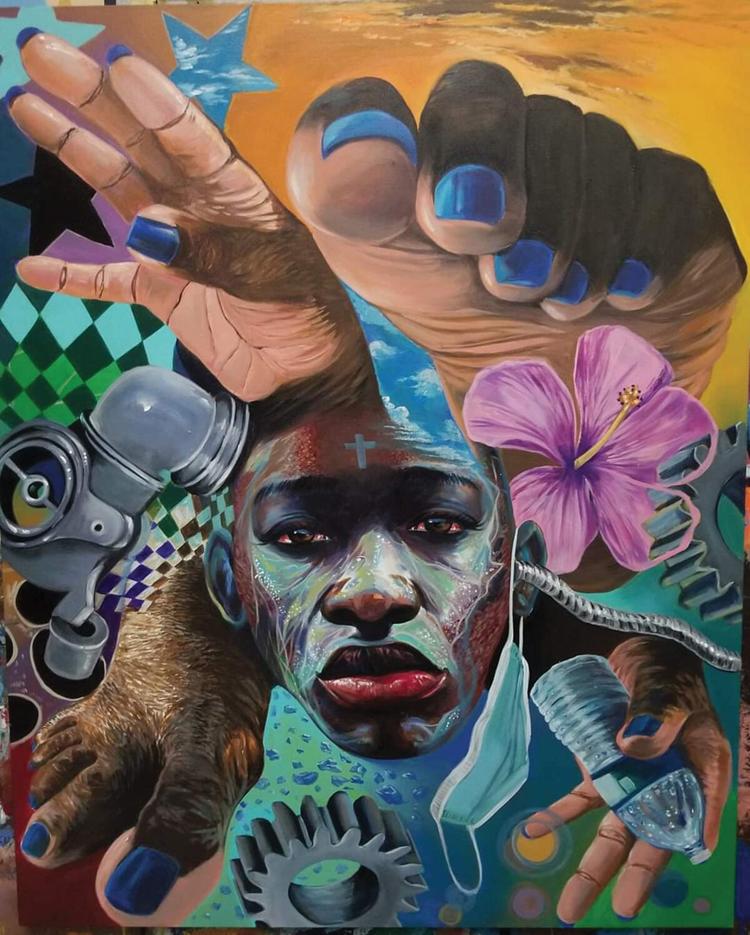 Addonis Parker
 Addonis Parker is a fine art painter and muralist who launched his career in Miami, where he currently resides. He is a part of America's largest Black-owned bank, OneUnited Bank, painting large-scale murals at its various locations, and he has even designed several of its Visa cards. Parker understands the impact of his contributions as an artist to his community, and his artwork is created out of respect for his forerunners who possessed neither the opportunities nor the civil rights to become the artist he is today. "My artwork, my writings, it's freedom and liberation. I talk for the people that can't talk; certain things they want to say that they couldn't say, but I'm here to say it through my artwork. My artwork is considered, to many, prophetic, strong, protest and also kind and heartwarming," he said. "The biggest thing for me is to be an example, not only to the community, but to my children first. And to be a good vessel for God to use." He has worked with children his entire life and has dedicated his time and talent to help steer at-risk youth in a better direction – teaching art, mentoring and working with children on public mural projects. He sells variations of his artwork online as greeting cards, phone cases, pillows, canvas prints, framed prints and originals. Prints are $50 to $100; originals are priced depending on size and can range from $10,000 to $20,000.