Black brewers are part of a multibillion-dollar business but represent less than 1% of its earnings, in an industry where U.S. craft beer sales are already steadily declining, as reported by The New York Times in 2019.
Now, those Black brewers – along with business owners and influencers – are working hard to redefine the future of craft beer across the nation.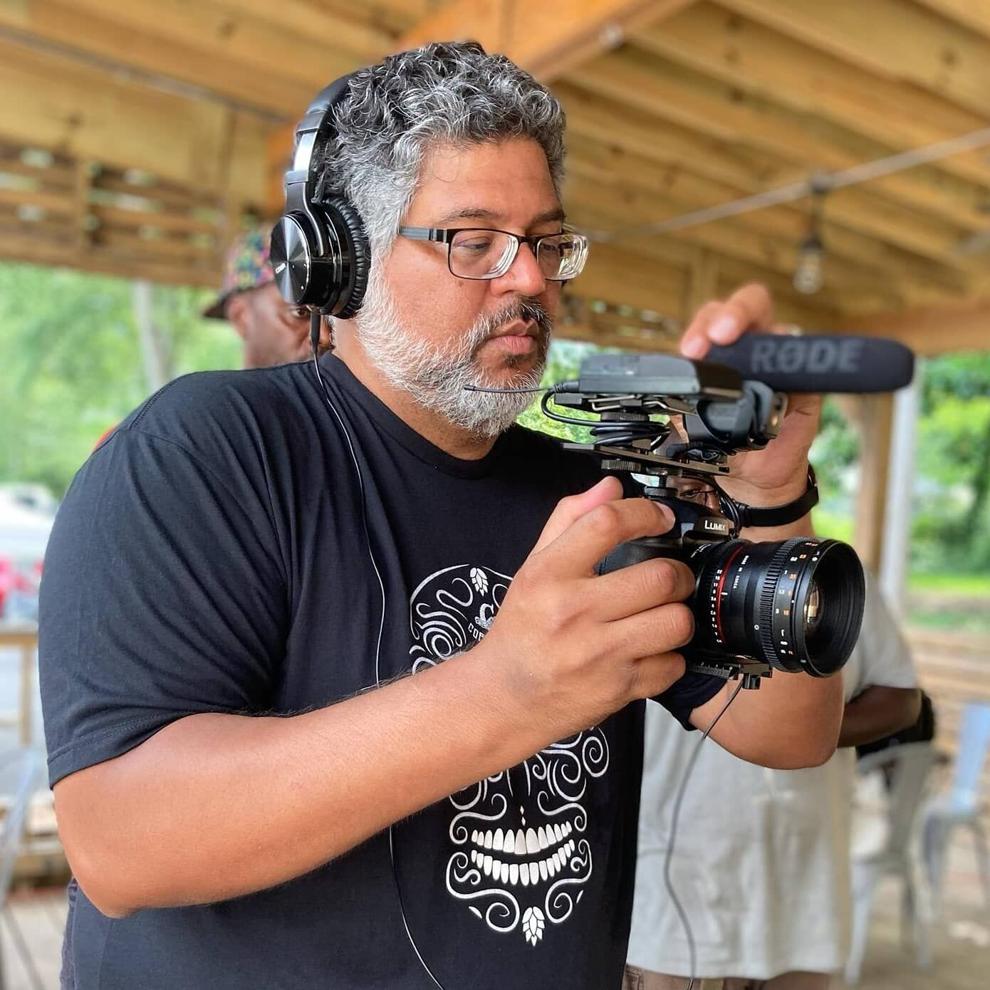 "One Pint at a Time," a documentary produced by Aaron Hose and his wife, Bridgette Hose, shares the stories of minority craft brewers as they challenge preconceived notions about who drinks – and brews – beer.
The couple realized the need for raising awareness of Black brewers after visiting multiple breweries and discovering they were usually among the very few, if not the only, people of color in the taprooms. Hose said his curiosity and desire to understand that lack of diversity led him to create the film.
"One Pint at a Time" is playing at the Fort Lauderdale International Film Festival until Nov. 19, 2021. The documentary made its world premiere last month and has played at several other film festivals, including the Heartland International Film Festival and the annual Baltimore International Black Film Festival, among others.
Hose's vision for the documentary was to demonstrate the importance of representation, while also bringing into the discourse the role played by Africans and Egyptians in beer's history – something that's largely been ignored, as many people are unaware of where beer actually originated.
For four years, the Hoses followed Black brewers as they faced discrimination and financial obstacles to build a reputation for themselves.
Helping craft a vibrant community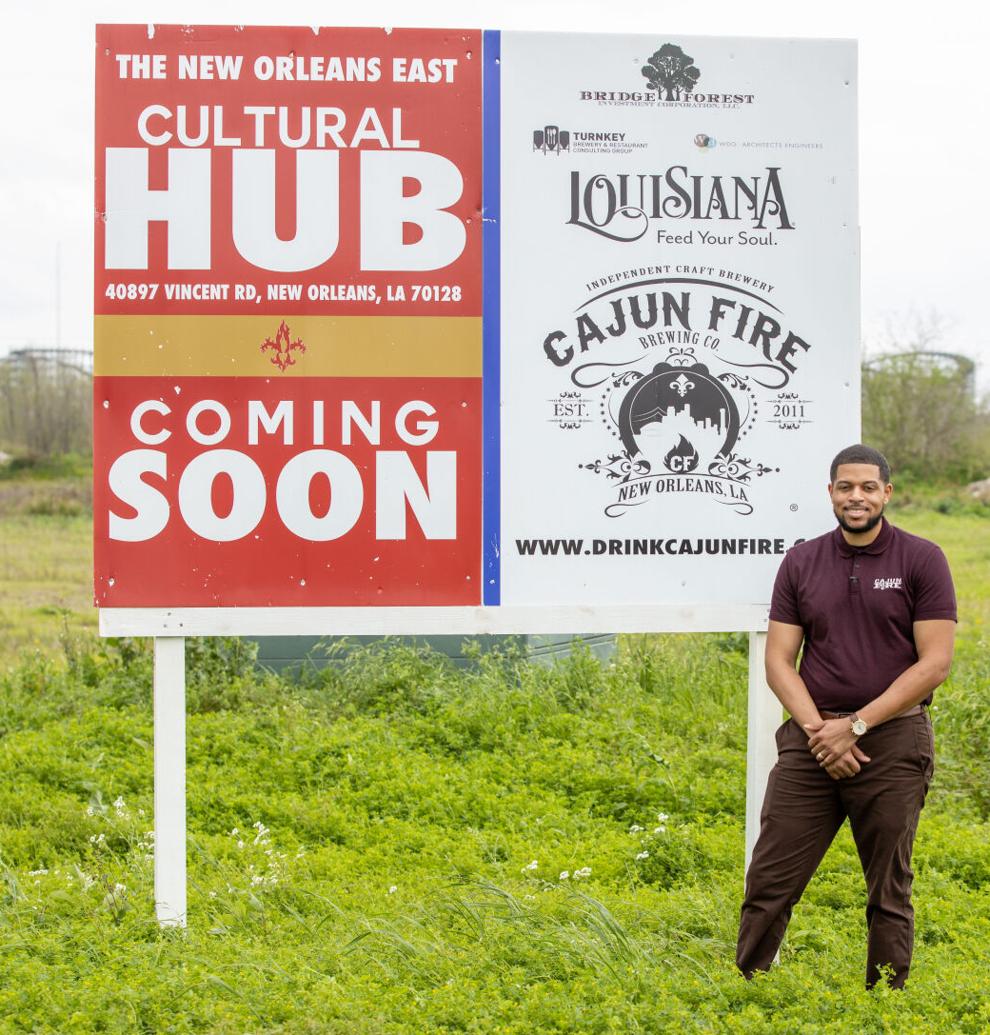 Cajun Fire Brewing Company in New Orleans is the first Black-owned beer brand in the American South and among the first in the nation, according to the film. Jon Renthrope, CEO and brewmaster, founded the company to challenge the idea that Black people don't drink beer.
"The journey is about more than just beer. Beer is only one element of it," states Renthrope in "One Pint at a Time."
Cajun Fire faced significant discriminatory and financial hurdles in trying to secure a physical location for its brewery in east New Orleans. Although it was established in 2011, Cajun Fire still does not have a home.
In 2016, Renthrope acquired a 10-acre commercial property in an area that was abandoned after Hurricane Katrina, but still hasn't been able to build. Multiple "Coming Soon" signs have been stolen from the property, as well as the 200-yard wire fence that surrounded it.
"It ain't just a random vandalizing, it's actually intentional," he says in the documentary.
Renthrope hasn't allowed the setbacks to discourage him. In fact, he says they motivate him to keep fighting to create progress and open up doors for others. His plans for the eventual brewery include a multicultural center to create jobs, commerce, opportunity and a sense of community in the area, where he grew up.
As a Black man competing against several long-established top-tier breweries predominantly owned by white men, he believes being unconventional is critical.
"Unfortunately, for Black-owned businesses, I would say it's fight or flight," he said.
Celebrating a rich cultural history
Other Black brewers are equally committed to altering the perception of who makes and drinks beer, as well as to paving the way for those who will come after them.
Tampa's newest brewery, Bastet Brewing, is one of Florida's few Black-owned breweries. The name is an homage to ancient Egypt, one of the world's oldest beer-making cultures, symbolized by the Egyptian cat goddess, Bastet.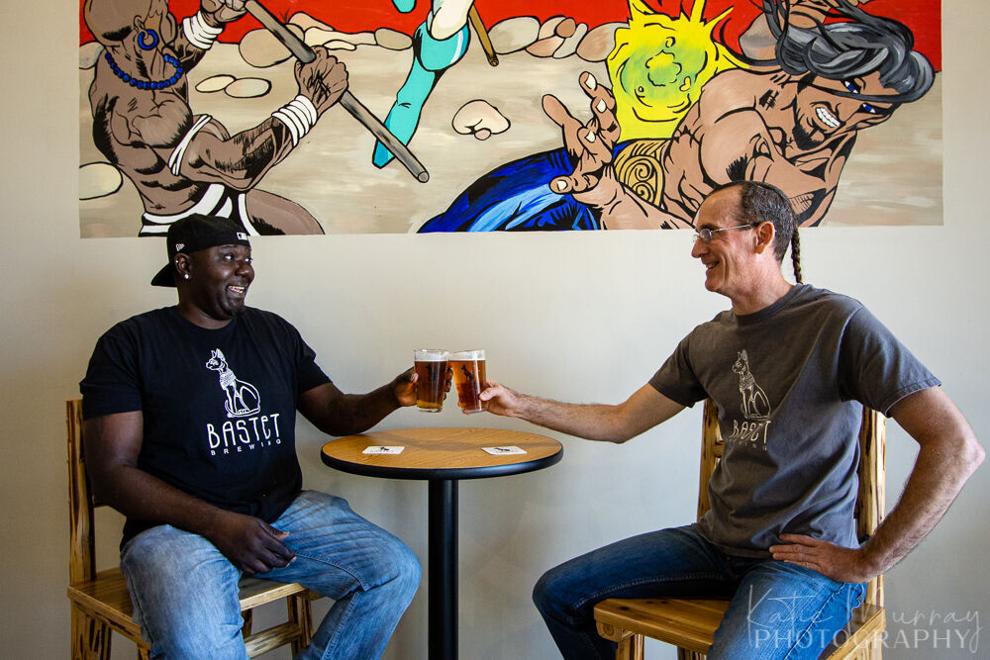 Huston Lett, co-owner and head brewer, established the company in 2014, but it took five long years for him and partner Tom Ross to acquire a space. They struggled with discriminatory and financial obstacles, especially during the pandemic.
Lett and Ross say they're proud to be a part of "One Pint at a Time," because they want to raise awareness and advocate for more diversity in the industry. Lett stated that as a Black man, he has had to prove himself a lot more than a white man would in the field.
"We push diversity and inclusion, because if the same group of people are brewing the beers, the flavor profiles and the cultural influences aren't going to be different," he said.
He added that he doesn't think the solution is to hire people of color simply for the sake of hiring them, but rather to eliminate the biases and give everyone a chance, as long as they possess a passion for craft beer and a strong work ethic.
Finding a home in a male-dominated industry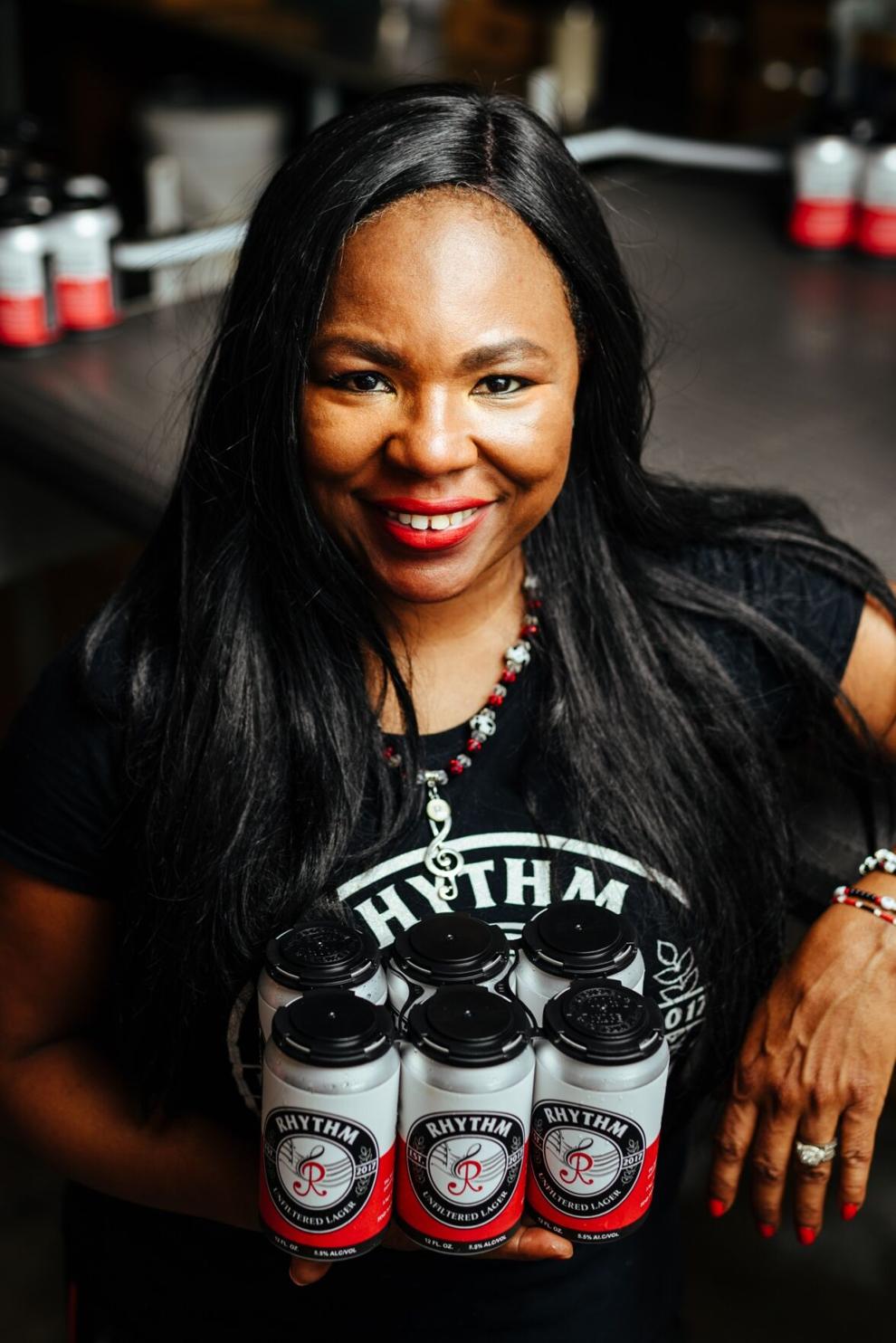 Rhythm Brewing Company is the first Black-owned beer brand, female- or male-owned, in Connecticut. Alisa Bowens-Mercado, whose nickname is "Lady Lager," is owner and brewmaster. She named the brand after her love of music. Everyone, she says, needs to "find their rhythm."
And while she's received a lot of pushback for being a Black female in a white male-dominated industry, she describes it as her "ultimate motivation."
Mercado emphasized that she has been a Black female entrepreneur for more than 20 years, having managed her father's construction company as well as her own dance studio, "Alisa's House of Salsa," experiences that prepared her to face any discriminatory obstacles that came her way.
Lady Lager hopes to be the first Black female-owned beer brand to receive international distribution, and plans to do so by making sure that all the big players – such as Guinness and Heineken – know who Rhythm is. She also wants to challenge the idea that people of color don't drink beer. In fact, they can drink it and own it.
"If you walk in a room, and you're the only one that looks like you in that room, know that you are in the right room, because that's when change happens," she said. "It's bigger than me and a can of beer."
Creating Black brewery spaces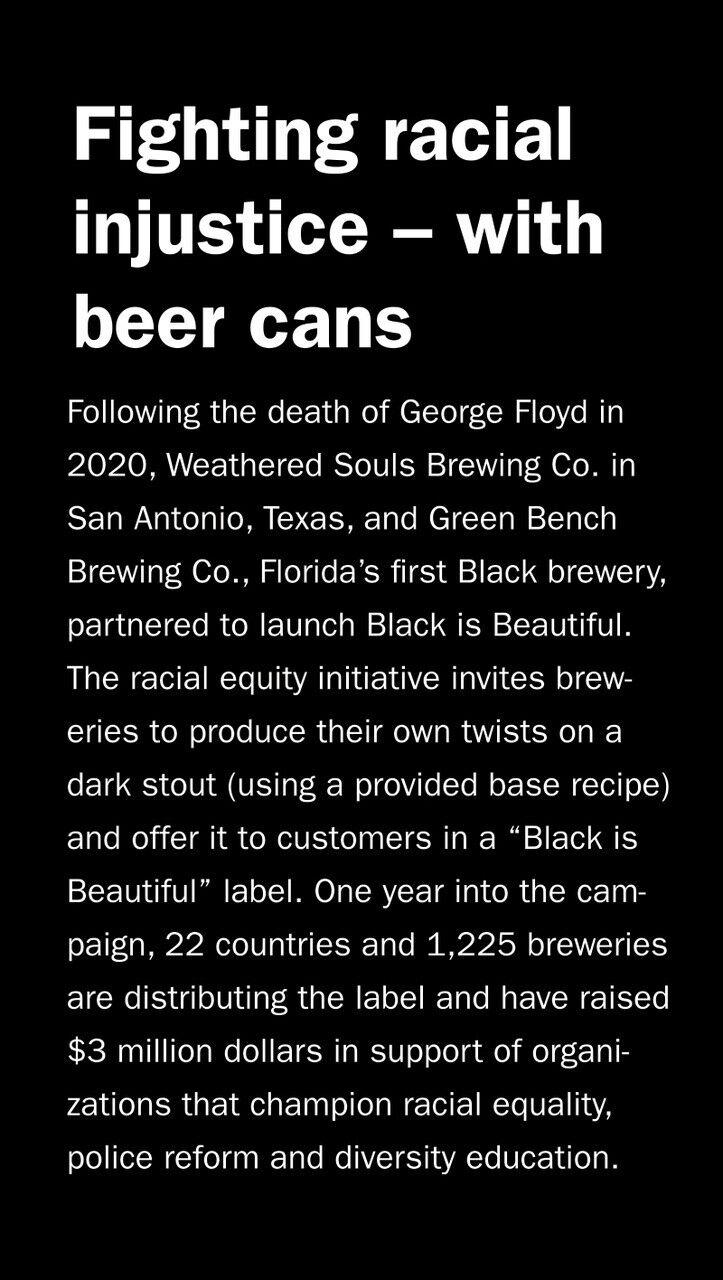 Black Brewers Day Bracey, Ed Bailey and Mike Potter created the world's first Black beer festival in 2018, Fresh Fest, which later split in two and has now been rebranded as two distinct events Blacktober Fest and Barrel & Flow Fest.
Hose said that in an interview, Bracey, Bailey and Potter s stated: "We made a beer festival that highlights Black people because we were sick and tired of being the only Black people in town."
The "One Pint at a Time" director hopes the film will contribute to seeing more people that look like him in taprooms and in breweries across the nation. Hose stated that, while filming, the conversation often centered around the need to control the narrative.
"Beer history is Black History," said Hose.
He aims to distribute the film on powerhouse streaming platforms in order to reach a wider audience. He also expressed his intention to develop a shorter edit of the film for educational purposes.
"[Black-brewed craft beer is] not just a beverage," said Mercado. "It's a movement."