Though Sophia "Sona" Wong has had much success since her artistic career first started gaining traction four years ago, she's still finding ways to commercialize her passion.
Thanks to a local hotel in downtown Miami, she now has a platform to sell and promote her work to local and visiting art enthusiasts. The recently launched Epic Art artist-in-residency program, created by Kimpton Hotels, will amplify exposure, networking and buying opportunities for a group of six artists in its inaugural cohort.
Sona is the only Black artist among the bunch.
"My experience as an artist has been a roller coaster, but – thankfully – I've had a lot of support along the way," she said. "Through networking I found some great supporters, people who will help push my work out there, and places like [Kimpton] to showcase with."
Running through December 2022, the program invites participating artists from various disciplines to showcase their work in rotating, solo-show exhibitions. Each artist will be granted six weeks to display a number of pieces inside Kimpton Epic Miami's heavily trafficked corridor on the 16th floor, in between Exhale Spa and the Area 31 rooftop bar and restaurant.
"With Miami being an epicenter of creativity and cultural diversity, we're always thinking of new ways to partner with local artists and broaden representation within our community," said hotel general manager Erika Nelson in a statement. "The launch of Epic Art will infuse art and culture into the guest experience, provide a platform for artists to exhibit and sell their work, and pay homage to the extraordinary talent that makes our city unique."
In January, Sona's art will replace that of Melissa "MissyD" Divietri's, the program's first artist-in-residence. Then comes Mira Lehr in March, followed by Marcelo Holzinger, Pedro Amos and Cris Molina.
"The purpose of the program was to have a very diverse and inclusive collection of artists that would represent the city well, while making sure they were all local," said Eric Jellson, the hotel's director of marketing and strategy. "We reached out to the Greater Miami Convention & Visitors Bureau (GMCVB) [for recommendations] and reached out to some local artists we've worked with in the past. We looked at people's art that we thought could fit the space from an installation perspective and the scale. Those who were available and interested committed."
Sona is one of those artists Kimpton with whom worked in the past. Through the GMCVB's "Art of Black Miami" initiative that promotes artists across the African and Caribbean diasporas, she was chosen for a pop-up art exhibition in honor of Martin Luther King Jr. at the hotel's South Beach location earlier this year.
Of Jamaican, Chinese and Bahamian British ancestry, Sona told The Miami Times that she often finds herself pulling from her racial and cultural backgrounds for art pieces. She is known for using loose brushstroke techniques and a neutral color palette to produce paintings where ancestral figures – Black, Indigenous or people of color – are the primary subjects.
"In a lot of my work, I like to dive into ancestry or where I feel we derive from," she explained. "Having the upbringing I had inspires a lot of what I paint and pulled me into wanting to learn about other cultures too. I usually try to go for bold imagery; you don't see pretty colorful flowers when you look at my work."
Other inspirations include discussions from author Layla F. Saad's "Good Ancestor" podcast on anti-racism and ancestry, personal experiences and current events. Paintings and mixed media artworks created by the artist include "Mending & Breaking," a self-portrait completed at the height of police brutality protests last year, and "Fabric of Humanity" and "Goomy."
Sona recalls visiting galleries and museums as a young child with her artist mother, whenever time allowed.
"She never pushed me in a specific direction, she gave me the floor and put me in different art programs growing up," said Sona, crediting her mother for motivating her to pursue what she loved. "My mom gave me the confidence to pull out what was already in me. Some of the portfolio-building private classes that I teach now are the ones she put me in. They're also how I got into art school."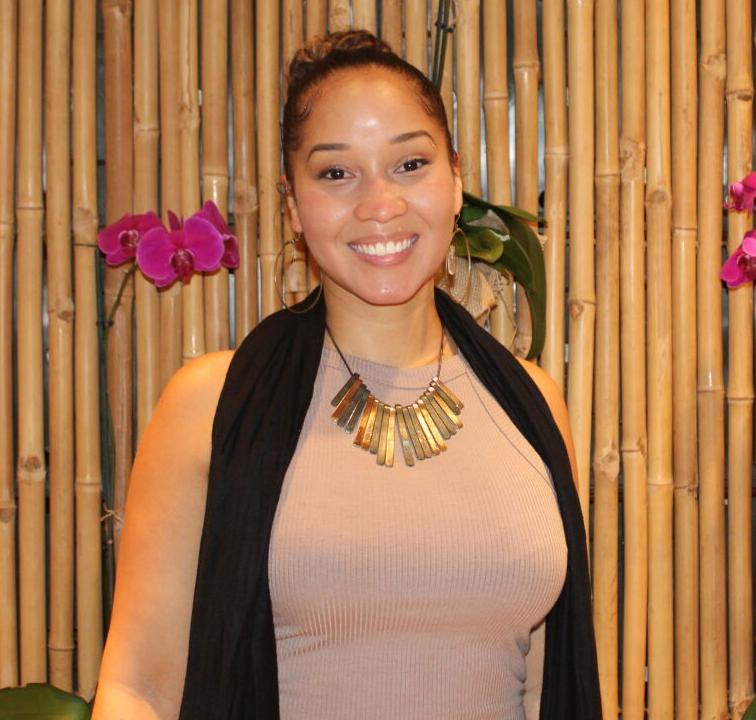 The 31-year-old artist graduated from New World School of the Arts in downtown Miami before studying painting and photography at Purchase College in New York (SUNY).
Since 2017, Sona has consistently showcased her work, scoring gigs at the AfroBasel showcase in Wynwood, the Macaya Gallery in the Design District, local art festivals and the "As a Matter of Black: Roaring 20's Art Exhibit" with Miami Urban Contemporary Experience (MUCE 305).
Her most recent accomplishments include a solo showcase at The Copper Door B&B before it closed its doors two months ago, a commissioned project at West Elm in midtown, and a solo show with MUCE scheduled for Dec. 2-5.
Not once did Sona consider abandoning her craft, even in the face of financial obstacles.
"There's been ups and downs and periods of time where those overdrafts in (bank) accounts happen, but you push through to not let it get you down," she said, recalling how at some point, she had to turn to working as a masseuse to support herself. "It didn't sway me into thinking I [couldn't] do art anymore. It was just something that kept me afloat while I got through that little hump."
That's why partnerships and paid opportunities that recognize her value as an artist, such as Epic Art, have been so crucial.
Jellson emphasized that the program was solely created to uplift artists, revealing that 100% of sales proceeds will go directly to them. A QR code placed near each artwork features the presenting artist's biography, price points and access to an online store where pieces can be purchased.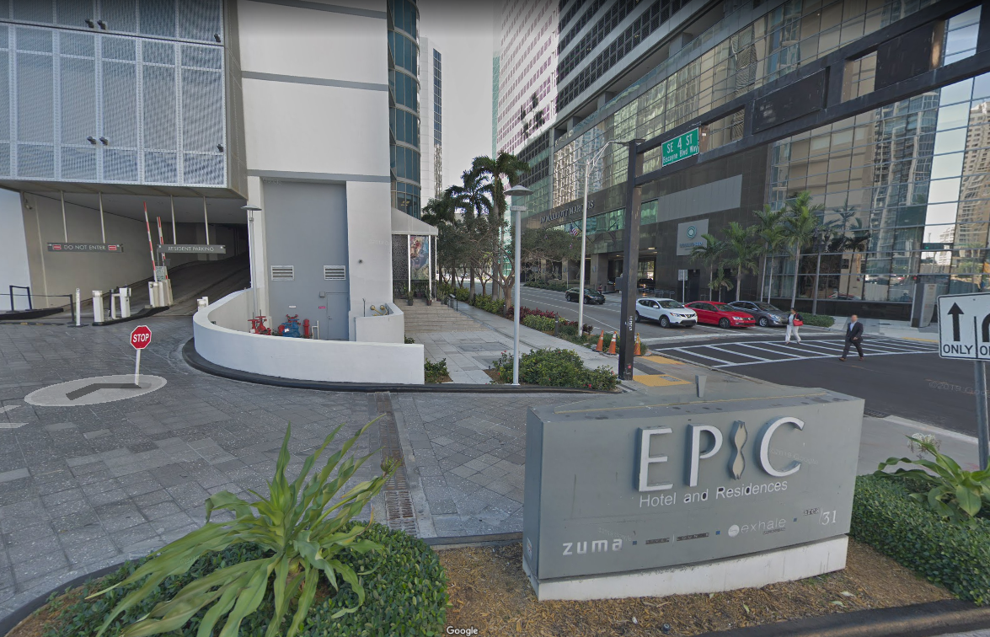 "A lot of programs like this often have a revenue share program where if the artist sells any work, the hotel or showing location gets a percentage of what the piece sells for," he disclosed. "Artists work too hard, and it didn't make sense for us to take from them."
To create exposure, Kimpton will utilize its marketing platforms to inform locals and tourists of the exhibition. During the first week of each installation, a wine hour will be dedicated to the showcasing artist to attract more people to the corridor.
"The idea was really to let the artists grow and build through a long-term plan that gave the artists organized traffic," concluded Jellson. "Everybody has to walk through here when we do events, conferences or conventions. When you think about that traffic, that's a lot of people. It really worked out well."