Southeast Overtown/Park West Community Redevelopment Agency Invests $3.3M in Homeownership Program
The Southeast Overtown/Park West Community Redevelopment Agency ("SEOPW CRA") commits $3.3 million dollars in its homeownership program. Its aim is to help more individuals and families to purchase homes in the redevelopment area of historic Overtown by transforming Overtown from a multifamily rental community to a multifamily homeownership community as it was once known to be. First launched in 2020, the homeownership program initiative helps low-and moderate -income homebuyers across Miami Dade County begin to build their personal wealth and family legacy through the power of homeownership.  The SEOPW CRA Twin Homes is the first completed and available new construction homeownership project developed and managed exclusively by the SEOPW CRA in the homeownership program. The SEOPW CRA Twin Homes consist of two, 3-bedroom/2.5 bath, two-story, single-family homes totaling 4,083 square feet.
Twin Homes makes an impact on Johnson Family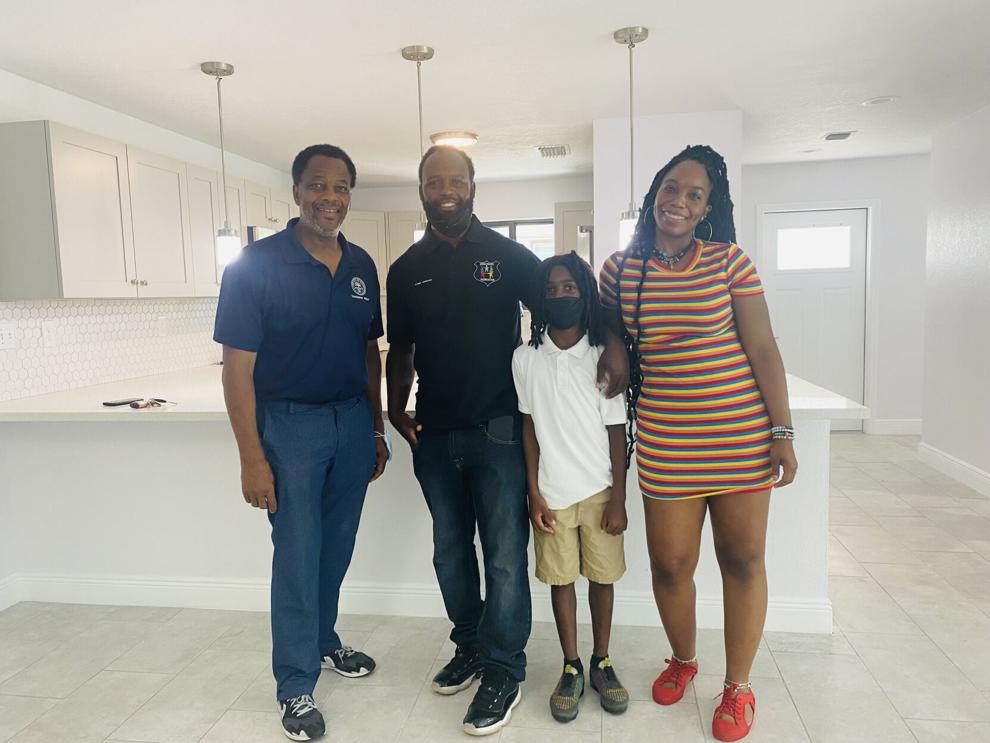 Lifelong Overtown resident, Angel Johnson is the first of two applicants that will now call the first new construction twin home property home. "It's a fresh start for my family to begin building generational wealth. It is something I can pass down to my children and that is something big for me because I didn't have that same opportunity," said Johnson.
Applications are still being accepted for the second available unit at the SEOPW CRA Twin Homes located at 1900 NW 2nd Court in Miami, FL.
SEOPW CRA provides pathways to homeownership
The SEOPW CRA has the experience and financial means to build new construction homeownership opportunities in the homeownership program, which is a major priority approved by the City of Miami Commission.  "Homeownership is an incredibly powerful force that strengthens our communities. It can be challenging to save enough to buy a home, so it's no surprise that we've seen an overwhelmingly positive response to this program. We hope that Mr. Johnson and his family enjoy their new home and continue to grow both spiritually and financially as they are new homeowners in Overtown," said Jeffrey Watson, Miami City District 5 Commissioner.
Future Efforts and Developments from SEOPW CRA
While addressing the City's growing affordability crisis, the SEOPW CRA redevelopment goal is to not only provide accessible affordable housing but to also work alongside Miami-Dade County and the City of Miami to accommodate new homeownership opportunities in the redevelopment area with over 30 parcels of land. The SEOPW CRA Homeownership commitment focuses on helping put people on the path of affordable homeownership through a combination of specially designed credit building resources, redevelopment expertise, and property inventory. The program includes the City of Miami homebuyer grant program to help prospective buyers with the upfront costs of homeownership.  "I wanted to at least have an opportunity to provide 300 new homeowners an opportunity and that is our mission is by beginning one step at a time," says Watson. 
Visit the SEOPW CRA website to learn about planned inventory in the program at www.MiamiCRA.com/SEOPWCRA or call 305-679-6800.
This monthly business spotlight is brought to you by the Southeast Overtown/Park West Community Redevelopment Agency.