When the coronavirus pandemic forced businesses to shut their doors in March of last year, the timing couldn't have been worse for Lil Greenhouse Grill.
Three months prior to the mandate on in-person restaurant dining, Oprah Winfrey visited the soul food spot, leading to a swarm of customers and a huge uptick in business.
"We were coming off of what was projected to be our biggest year yet," said Nicole Gates, owner of the Overtown restaurant, and noted that the restaurant was so busy at the time, it was open seven days a week.
"Talk about an up-and-down situation. Emotionally, it was a little bit traumatic for me because you have all of these expectations and then, within 90 days, these expectations are just crushed," she said.
The restaurateur, alongside her business partner and chef Karim Bryant, ran a food truck in 2013 under the same name, which came from their dream of wanting to build a restaurant that looked like a little greenhouse. They achieved the dream when they moved into their current building four years later. Today, they serve what they describe as "traditional soul food without sacrificing the culture."
"It's a healthier alternative to soul food," Gates said. "You have macaroni and cheese, you have collard greens, you have cornbread. We do not use a lot of additives in our food, like an excess amount of salt."
When their dining room shut down last year, they had to come up with ways to keep their employees and adapt to the changes the pandemic brought, such as switching to curbside service instead of waiting on tables that were suddenly empty.
Others faced similar challenges as businesses across the country shut down to help stem the tide of rising COVID-19 cases. Now, thanks to the vaccine rollout, pre-pandemic business and social lives are possible. Current U.S. Centers for Disease Control and Prevention guidelines state that fully vaccinated people can resume activities without wearing a mask or physical distancing.
"I would say it's almost like coming out of a coma because as soon as the world was open, people just started coming out in droves. It actually got very busy," Gates said.
A global celebration, seen onscreen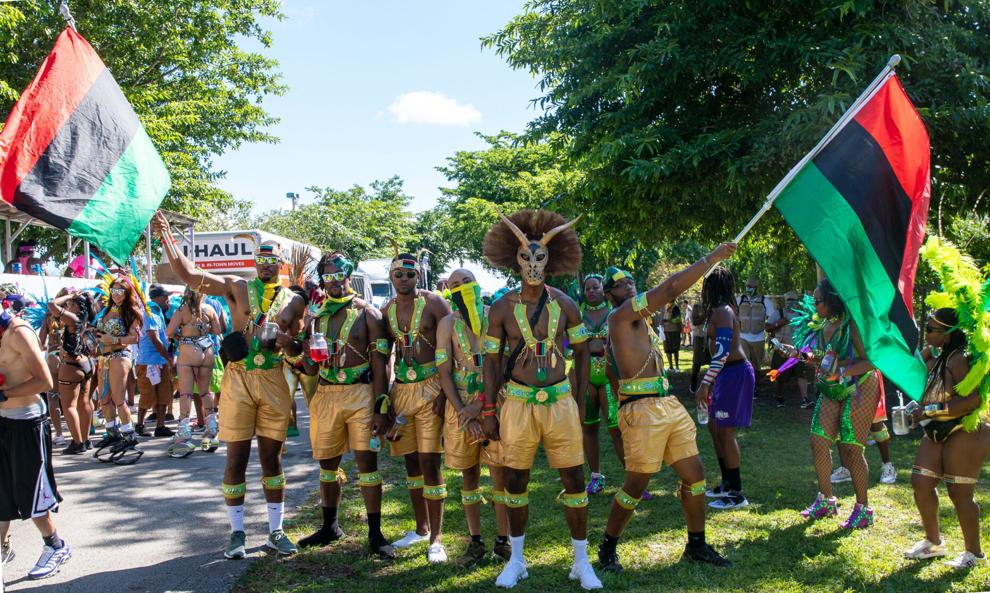 This October, the 37th annual Miami Carnival will carry on, but it will be different from last year's virtual setting. Just as with Lil Greenhouse Grill, every aspect of the carnival was affected.
"All of the stakeholders that participate in Carnival, this is their livelihood. From the people that design the costumes, the performers, the food vendors, the Caribbean restaurants, the hotels; the effect was felt by everyone," said Yvette Harris, Miami-Broward One Carnival Host Committee board member.
The colorful Caribbean experience takes place every Columbus Day weekend, traditionally a time when hotels fill up with guests from all over the world.
Last year Miami Carnival switched to a virtual format, with taped performances at the North Beach Bandshell. Harris, who is also director of public relations for the festival, said it was a complete 180 from what they were used to, because Carnival is an in-person and up-close experience.
"But we were very grateful to be able to tap into a global audience of people that don't necessarily have the opportunity to come to Miami during that time, so it was kind of bittersweet," she said.
This year, organizers are planning to come back with some level of physical attendance, just not in full capacity, to ensure safety.
"Just seeing people that we haven't seen for a year and knowing that we're not there yet," said Harris. "But we're one step closer to getting on our new-normal track."
World travelers forced to stay put
The Copper Door B&B in Overtown also was hit hard by the pandemic. Due to travel restrictions, guests on property – especially international guests – couldn't return to their home countries and had to extend their stays.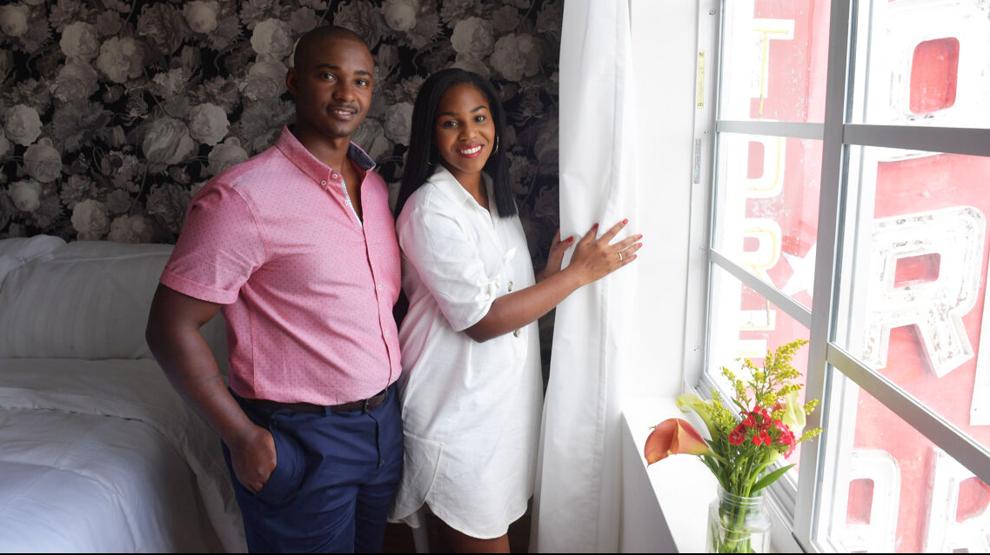 "The world didn't know how long this was going to last for. But eventually, we had no occupancy," said co-owner Jamila Ross.
Ross and co-owner/chef Akino West – the two are married – first opened their doors in 2018 after coming across the boarded up Demetree Hotel.
"This building had 22 guestrooms, 22 bathrooms and it was this opportunity to make a boutique setting out of it. It made sense coming on to the project and investing all that we had into this bed-and-breakfast," Ross said.
West worked at the internationally top-rated restaurant Noma in Denmark among other restaurant ventures; Ross is an alumnus of the Culinary Institute of America in New York who also pursued different restaurant stints both nationally and internationally.
With yearly events like Art Basel and Ultra attracting travelers to the city, the couple tries to showcase unique experiences aside from the activities that brought them here.
"We tend to steer people in the path of the Miami River, Little Haiti, Little Havana and obviously Overtown," Ross said. "So the more activities and the more things happening around, we're able to say, this is a great place to go to, this is a locals-only type of spot. Miami becomes more well-rounded for those that anticipated laying on the beach all day."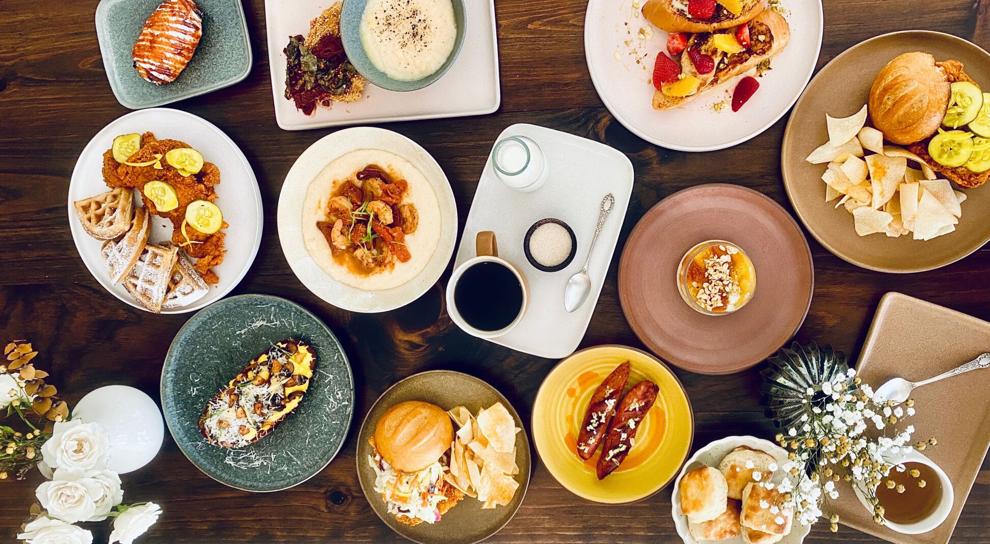 Ross and West work at the bed-and-breakfast seven days a week. They offer an all-day breakfast menu with a few lunch options, including dishes like chicken and waffles, lemon ricotta pancakes and scrambled toast.
"Things are definitely better," she said. "The bulk of our occupancy comes from cruises, so I really think that we'll see a significant shift once that returns and hopefully in the safest way possible. But until then, (we're) just trying to stay afloat as much as possible and just anticipating it getting even busier."
Resilience & reinvention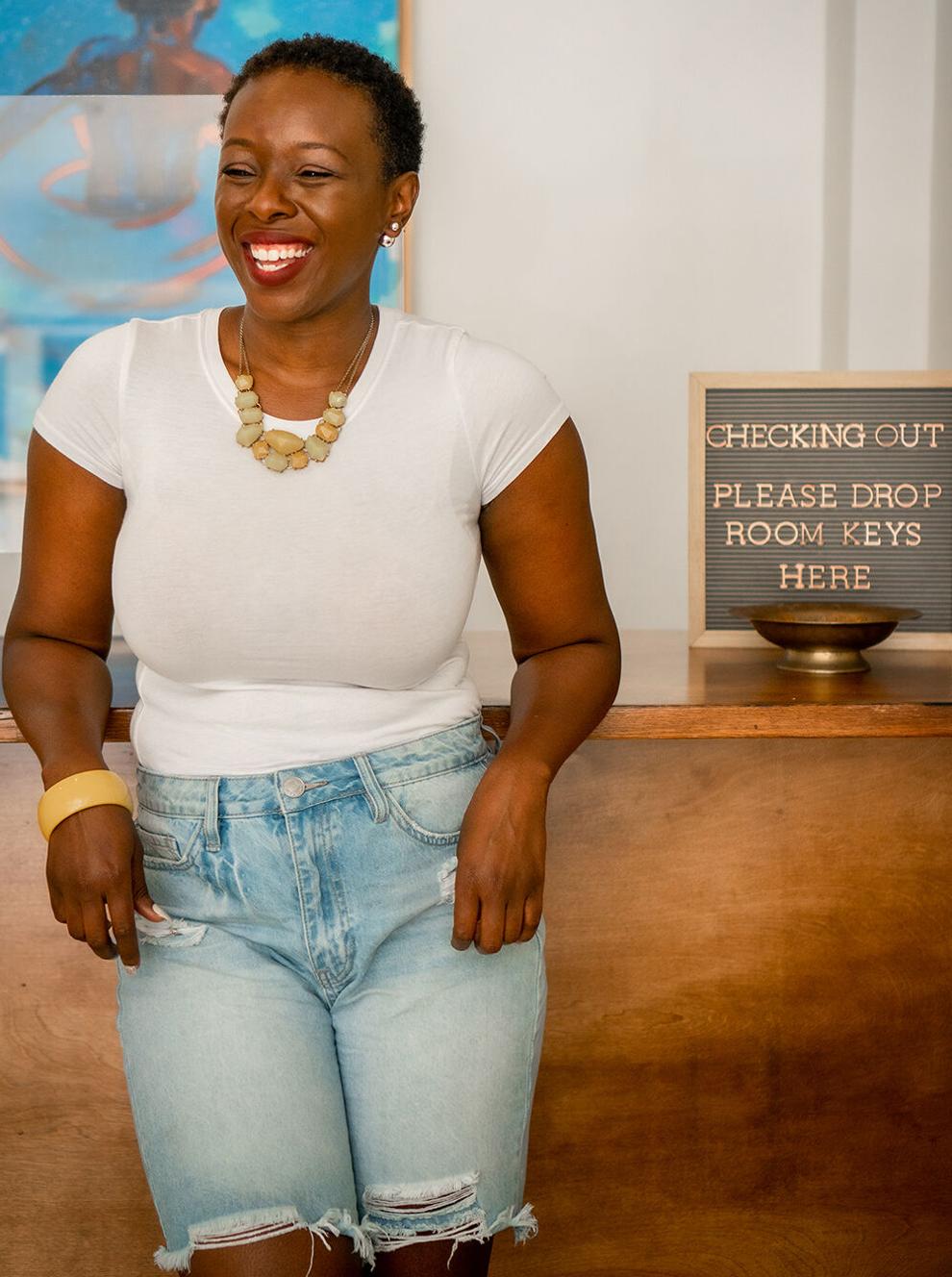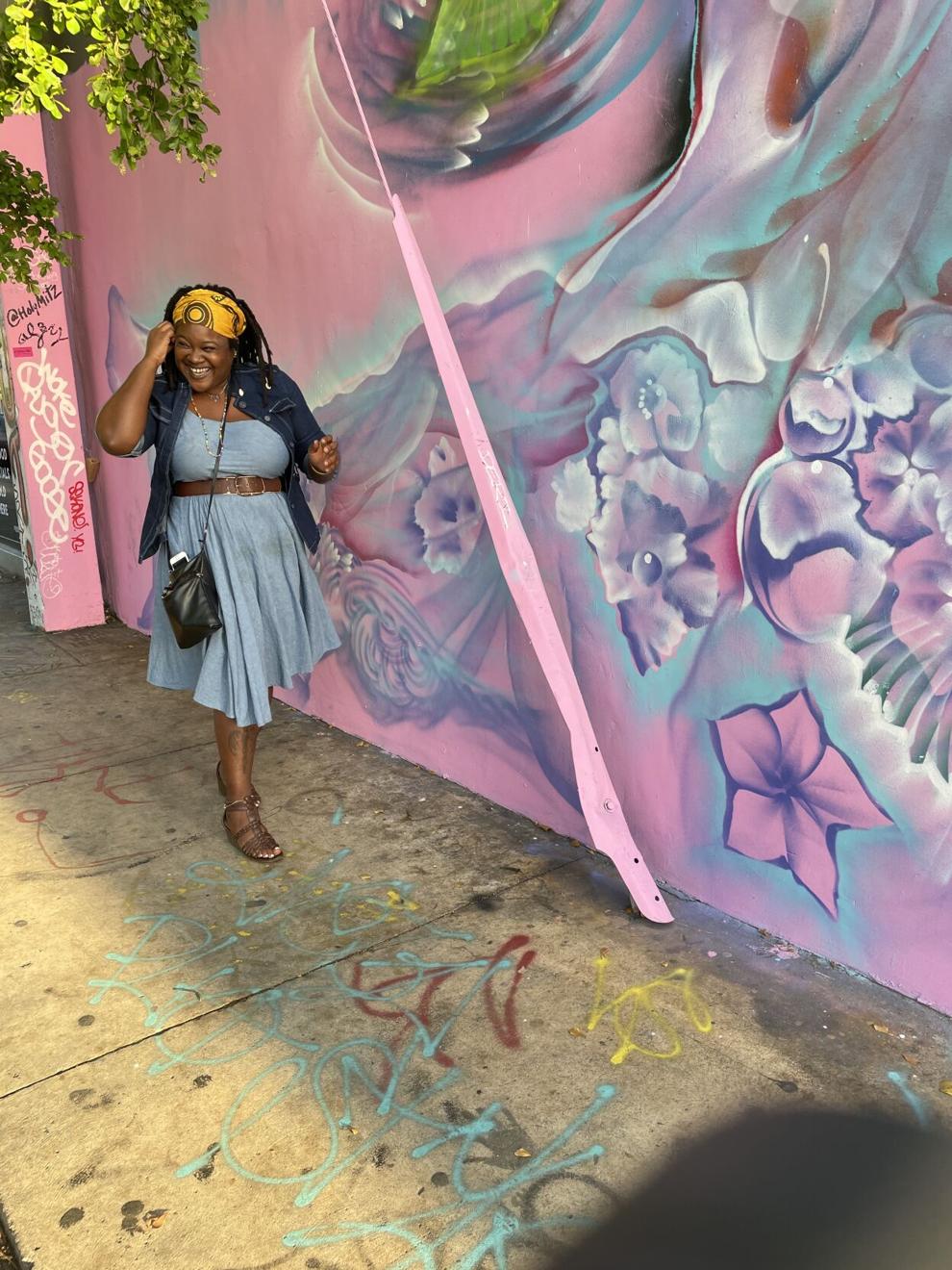 Since travel restrictions were imposed during the pandemic and shifts were being made to remote spaces, Key2MIA owner Keymia Sharpe had to bring the tours she was conducting for tourists and locals to a halt.
Her destination management business – whose name plays off her own – was created to provide personalized tours and experiences, featuring three signature jaunts in Wynwood, Little Havana and Overtown.
Prior to its establishment, Sharpe had a rough year in 2019, juggling the toll of a job loss in advertising and being a single parent. Speaking with her mother during that time is what inspired her to create Key2MIA.
"My mom and I were having a conversation, just trying to take my mind off things, and she mentioned that some family and friends were needing recommendations because they'd be coming down," said Sharpe. "That's how the idea kind of sparked."
Sharpe is now continuing to conduct physical tours, which she resumed in June.
"I'm expecting to see a bit of a change now because so many people are ready to be out," she said. "And with so many restrictions on international travel, it should be interesting to see the amount of domestic clients that come and get the experience."
The one positive thing resulting from COVID-19 was innovation. To stay afloat, businesses had to adapt to changes and find new approaches to their operating models – which many plan to continue in the future.
Support for local businesses
The Greater Miami Convention & Visitors Bureau has supported these local businesses throughout the years via financial contributions, partnerships and training. An initiative led by the GMCVB's multicultural tourism and development department, called the Tourism Business Enhancement Program, has been focusing on small businesses in multicultural communities impacted by the pandemic by offering workshops, marketing and other opportunities to boost business.
Relying solely on outings prior to the onset of COVID-19, Key2MIA branched out to virtual tours and culinary experiences.
"To remain relevant, just to kind of keep my name on the forefront, I got the idea of doing virtual experiences," Sharpe said. "I shifted some of the traditional walking tours into a virtual model and I also added on some new things. One that was very popular was Taste of Miami."
Taste of Miami is a virtual cooking experience hosted by a chef that partners with Sharpe and walks viewers through a dish from start to finish, naming techniques and culinary terms.
And although Sharpe has continued to give physical tours, the virtual model is still available.
"The pandemic was a huge turning point for the business because I look at it as an opportunity to see what worked in 2019 and enhance it for 2021," she said.
Fresh starts & new revenue streams
In response to the pandemic, Ross and West created Rosie's, an outdoor pop-up breakfast restaurant right next to the Copper Door. Initially, it was to-go spot only, but it opened to the public when in-dining seating became allowable again.
"We took what we knew, what we do well and what we love to do and really tapped into that," Ross said. "Just the idea of creating Rosie's was a catch in the dark. It was like, let's see how this goes. And thankfully, it worked out really well."
At Lil Greenhouse Grill, innovation meant shifting focus to digital marketing.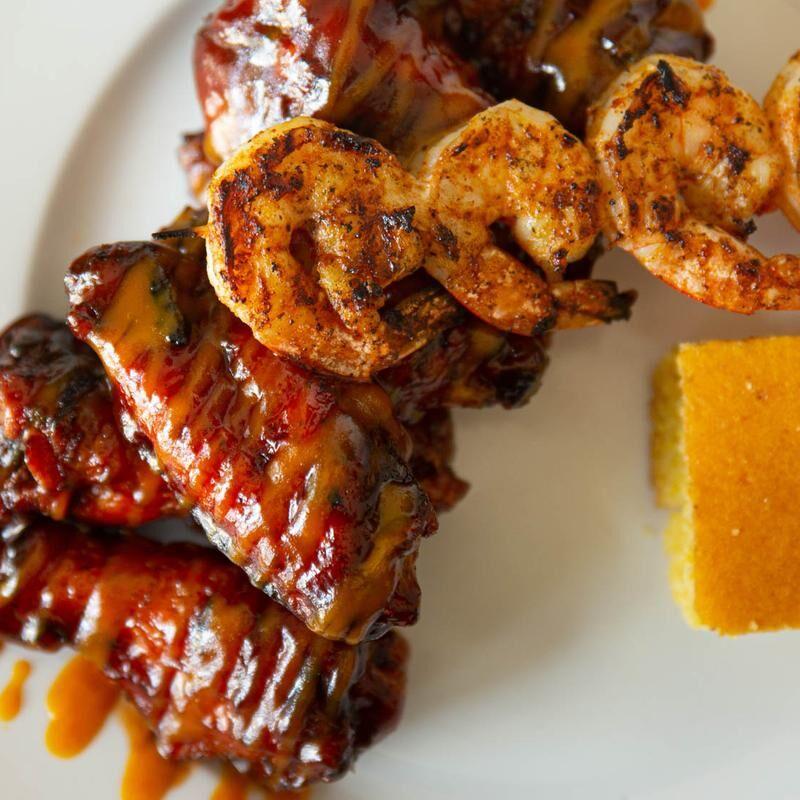 "What we immediately had to do was the word that everyone's been using since the pandemic – pivot – and put a lot of pressure on our website, our social media and making our restaurant more accessible to people from home, because that's where everybody was at that point," Gates said.
She saw a rise in the delivery service and curbside pickup at the restaurant, with many new customers acquired through food delivery applications like Uber Eats and Postmates.
"People who were at home didn't even know that we existed, so they were able to find us on the delivery (apps) or through social media as a dining option," said Gates. "We created a brand new plethora of customers through that situation, so it turned out to be a very good thing for us."
Harris said organizers of the Miami Carnival are working on streaming this year's celebration through a virtual format, similar to last year's festivities.
"We know that not everybody is going to come or be able to come," she said. "We want to make sure we have something for them to see as well."