Miami's unique population and location – paired with a rising interest to buy Black – has bred distinct opportunities for Black entrepreneurs.
Hoping to meet the demands of a digital and consumer-driven society, two such visionaries brainstormed and executed a business plan to satisfy communities that prefer convenience when it comes to getting their cocktails.
Meet QuikLiq, the first and only Black-owned liquor delivery service in Miami.
The brainchild of Clark Atlanta University classmates and fraternity brothers Mikáel Pyles and Navarr Grevious, the concept was born out of a desire to provide adult beverages at reasonable prices and cater to social scenes associated with the party culture among college students and young adults, while promoting drinking responsibly.
It would take nine years of hard work for QuikLiq to receive the exposure the two business partners needed. During that time, Pyles and Grevious learned the ins and outs of the liquor sales business and brought on Aaron Carter – who has an extensive background in the alcohol industry – as the company's chief operating officer.
"You are not legally able to deliver alcohol in some territories across America," said Pyles, QuikLiq's president and chief strategy officer. "Navarr lived in Miami Beach at the time and he provided insight into how it became legal in Florida."
Drizly was the first company to take advantage of that when it created an app introducing its alcohol delivery service across several states. It remains one of QuikLiq's main competitors.
"With Miami being a melting pot, it was one of the primary reasons why we selected it as a place to launch," said Grevious. "There's not a lot of Black people in tech and in the last couple of years, Miami has grown in Black tech. We needed a city that would accept us as we move forward in the industry."
QuikLiq partners with premier retailers to deliver adult beverages to consumers in local communities. Delivery service is available daily from 3 p.m. – 3 a.m. throughout Miami-Dade County, and is orchestrated from the company's Miami Beach headquarters.
Pyles explained that their business differs from its competitors in that QuikLiq wants to connect to the community in person as well as virtually, unlike other delivery services that are solely online. Grevious and Carter have made a few deliveries in person to establish that connection, and have also hosted wine-tasting events to become more familiar with the people in the communities they serve.
"We wanted to personally deliver those delicious spirits," said Carter. "We deliver to office spaces, homes, events … [we want] to make the world of adult beverages more convenient and safe for our customers."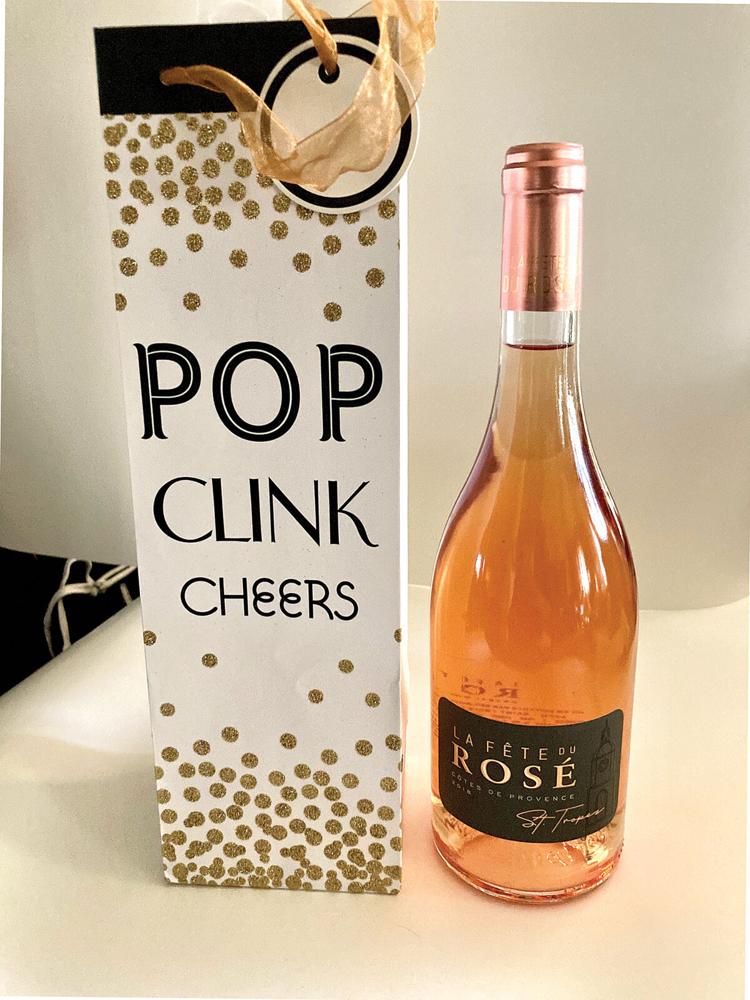 Legal restrictions require identification from all customers to verify identity and whether they are of legal age for consumption. For that reason, QuikLiq cannot leave any beverages at doorsteps or unattended. Upon delivery, IDs are checked using a manual scanner.
The company is currently working on establishing a partnership with a third-party rideshare company to create a more efficient process to fulfill orders. Currently, there is a fulfillment price of $7.50 for all orders placed before 10:30 p.m. and $15 for anything after that.
Orders can be made on the GetQuikLiq.com website or through a revamped mobile application scheduled to be released within a few weeks. The mobile app will allow consumers to use other payment methods while retailers can use it to track inventory, engagement and sales. Live orders can be made by calling 305.395.4555.
As the holidays approach, the founders are encouraging the use of their bottlegram option or participating in their Friendsgiving campaign that allows people to send off a customizable liquor bottle to a friend or loved one. The bottlegram option functions much like the candygrams that are commonly distributed on Valentine's Day, except the gift is alcoholic. Customers provide the name of the recipient and address where the 'gram will be delivered, and ensure the recipient will be available to receive it in person.
Ultimately, QuikLiq intends to give back to minority communities through scholarships, internships and other opportunities. As the trio continues to grow their business across the city, they're relying on investors and community support to expand to other areas, including Tampa and Atlanta.