Julie Mansfield's infectious smile is the first thing that greets you when you arrive at Upper Buena Vista. Then, when you look past her, you see a Tiki hut, wooden benches and whimsical art dotting the landscape, there as if by accident but a knowing eye sees the carefully placed curation.
People leisurely stroll in an out of stores, touching this, buying that. Some of the entrepreneurs had chosen to leave early as evidenced by the darkened stories. No wonder. That steamy Friday, the rains had just left, giving way to Miami's heat wrapped in thick, unmoving air. Mansfield skips along in fancy goulashes and tiny khaki shorts, eyes glistening with pride as she explains the place she manages.
"Isn't it amazing," she gushes, half question, half statement.
It is an enclave of local artisans and eateries that make up a village-like commune called Upper Buena Vista. There you will find about 21 small shops that speak to the mind, body and home.
For the mind and body you can come for yoga and meditation; food, clothing, cryotherapy and tattoos; for the home, there are spaces filled with contemporary African art, antique lighting, rugs and art.
Located at 184 NE 50th Terrace, in Miami, partners Michal Aviv and David Lahmy said they came up with the concept of the micro boutiques while working on projects in cities such as TelAviv, London and Paris.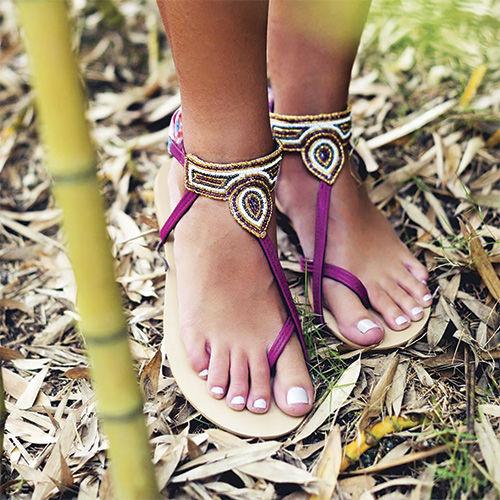 It's an innovative way for retailers to showcase their craft in a space that is cozy for consumers," they said about the micro-boutique concept.
The idea that people could spend the day the shopping among old Banyan trees and then relax under a Tiki Hut was untapped, they said.
"We recognized it was something new to Miami, no one else was offering the unique lifestyle experience like we have at Upper Buena Vista."
The owners are on site every day though Mansfield mans day to day operations.
Mansfield considers Upper Buena Vista a blueprint for Miami's Heritage neighborhoods. The less-than-one-acre village, opened in 2017, sits south of Little Haiti and north of the Design District in the Buena Vista neighborhood, which dates back to the 1920s. The area is getting a facelift, with chic restaurants dotting the Northeast Second Avenue corridor. The area is bordered by Little Haiti, Morningside, Allapattah, Upper East Side, Liberty City, Design District, Edgewater, Midtown, and Wynwood.
"Upper Buena Vista is like a mirage. You're in the middle of Miami, and yet you feel like you're on an island, on vacation," Mansfield said.
Mansfield is the life partner of chef Claude Postel, co-founder of Buena Vista Bistro, now closed, and Buena Vista Deli, which he sold. Postel has brought an outpost of his newest venture, North Miami's Café Crème, to Upper Buena Vista, which literally translates from Spanish to be Upper Good View.