It was a rapt audience that stared back at retired NBA great Chris Bosh as he stood at the podium at Broward College's Bailey Hall last week.
"We all have a dream we want to accomplish," the former Miami Heat player said that day. "We shouldn't put constraints on our dreams. I think the biggest challenge we all face is making our dreams a reality. I want the students to know they can accomplish anything."
Bosh delivered this advice and much more last week as part of the college's Entrepreneurship Experience (BCEx) speaker series. It was its first in-person event since COVID, held at its central campus in Davie, Fla. The goal was to inspire students to be successful, even when plan A doesn't work out.
"Bosh's message today is 'What would I tell a younger version of me how to be successful beyond my natural talent?' Our students need to understand that natural talent can get you so far, but the other skills can make you successful in life," said Carlos Parra, Broward College senior director of student engagement.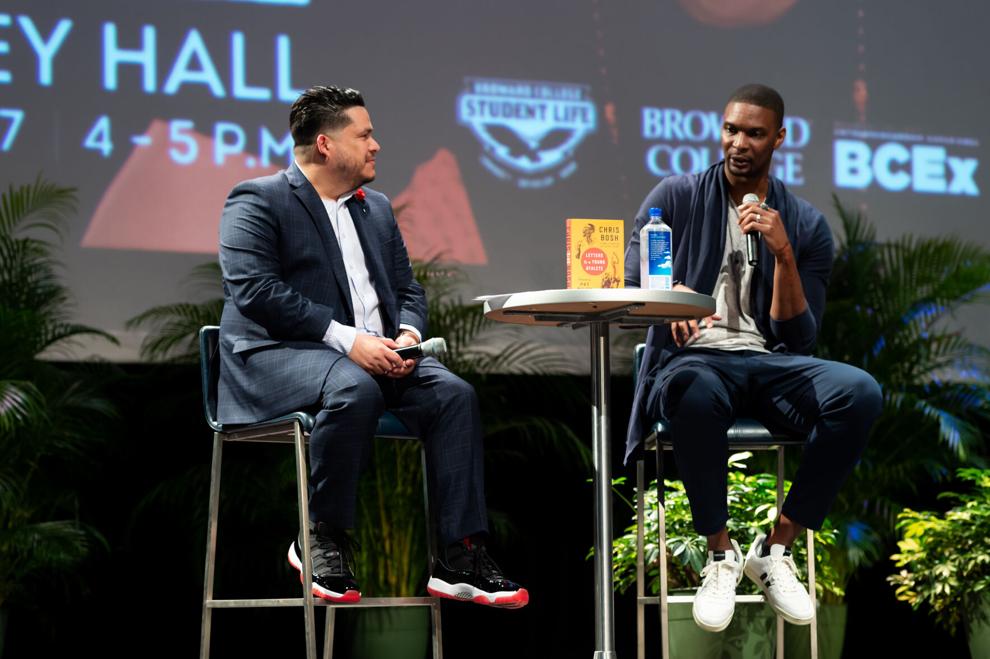 Bosh played 13 seasons in the NBA as a center and power forward for the Toronto Raptors and the Miami Heat. He, Dwyane Wade and LeBron James together earned two NBA Championships for the Heat. Bosh had to retire from the league due to blood clots in the 2016-2017 season, ending his career much earlier than he had planned, at the age of 31.
Now fatherhood is more of a full-time job and COVID provided the isolation he needed to finish writing his first book, "Letters to a Young Athlete," which was published last year.
"Taking the time to be more with my children has allowed me to learn from them. I embrace being in the house and diving more (in) to be(ing) a family man. During quarantine, I accomplished releasing my book," said Bosh.
Bosh's speech was about dreams and working on them every day to make them real. Using material from his book to elaborate, he explained how he had defined himself as a basketball player. His early departure from the league made him feel like a student who had yet to find his path, and he shared how he had to find himself again and see who he was without basketball.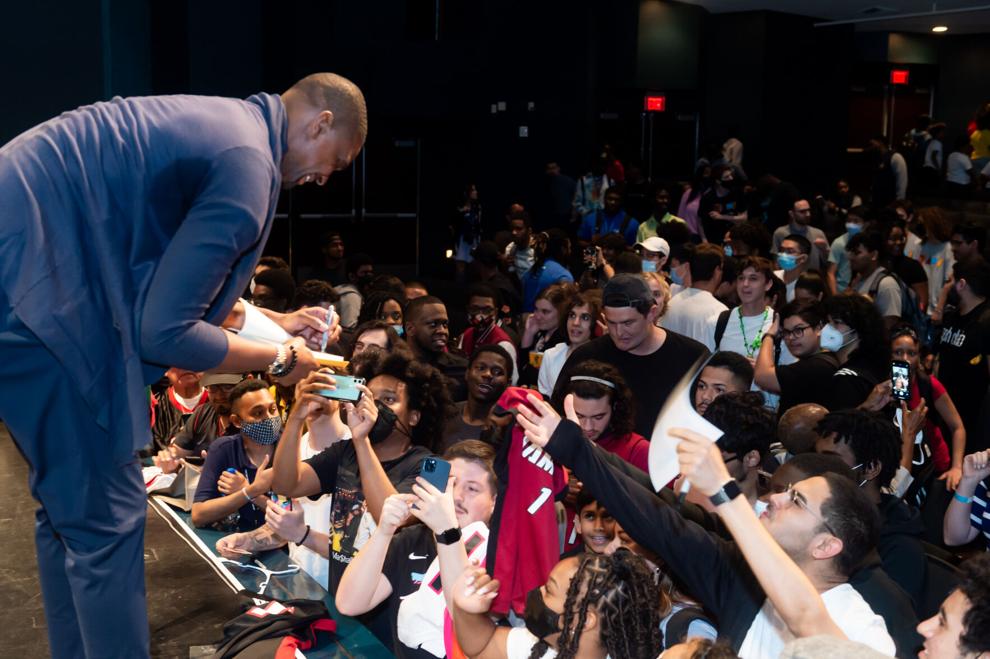 "Chris Bosh is very humble. I got a side of him I didn't know. I learned from this event that he is a regular guy like everyone else," said David Okoro, a Broward college student in the BCEx program.
In the latter half of his speech, Bosh spoke about coding. He used to code at one point in his life, but basketball superseded that interest. He explained how coding is just a language ready to be deciphered and how it can provide many students with a promising career path.
"It feels reassuring to know Chris Bosh is an amateur coder. It shows that he isn't perfect at everything, it feels relatable," said Carmen Estela, a dual enrollment student in the BCEx program.
Bosh concluded his speech by addressing how success is achieved not by one person, but that it takes many people to achieve great things. He encouraged students to find a group or team they can join so that, together, everyone can reach their goals. The call to leadership, he said, will hopefully happen within the team.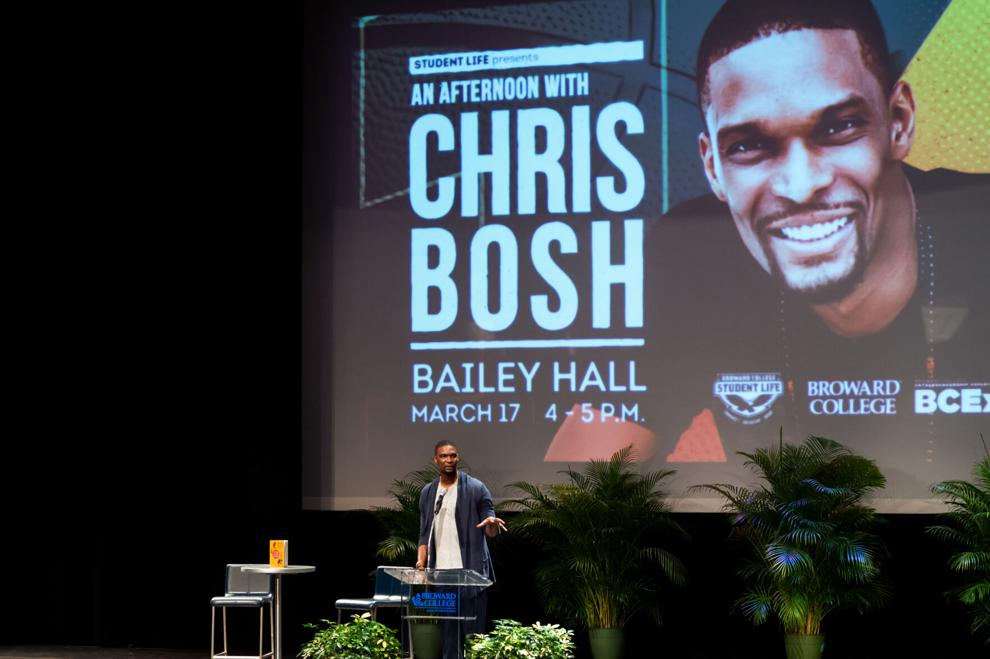 "I was a leader on the court, it was a different aspect. I am trying to translate those aspects I learned into everyday life. Before you can lead, you need to be a part of a team. I want people to find their team. It is a beautiful thing when you do," said Bosh.
The speech left students inspired. And while the audience enjoyed hearing about Bosh's on-the-court memories, what some students enjoyed even more was learning how to recoup when plan A fails and a plan B needs to be developed.
"When you can't participate in an activity the way you want, it doesn't mean you have to drop it altogether. Seeing him talk about his life and his feelings made me realize he is much more than a celebrity, he is human," said Estela.