Three Haitian American small-business owners who have struggled throughout the pandemic received a bit of relief in the form of $2,000 checks, after participating in the Miami Small Business Boot Camp sponsored by Bank of America in collaboration with Florida International University's StartUP program.
Rose Jean owns T-Shirt Mayhem Corp, which customizes apparel printing; Natacha Metayer owns JNCY, a custom jewelry shop; and Jeremie Etienne of InSeason LLC is a wellness service provider.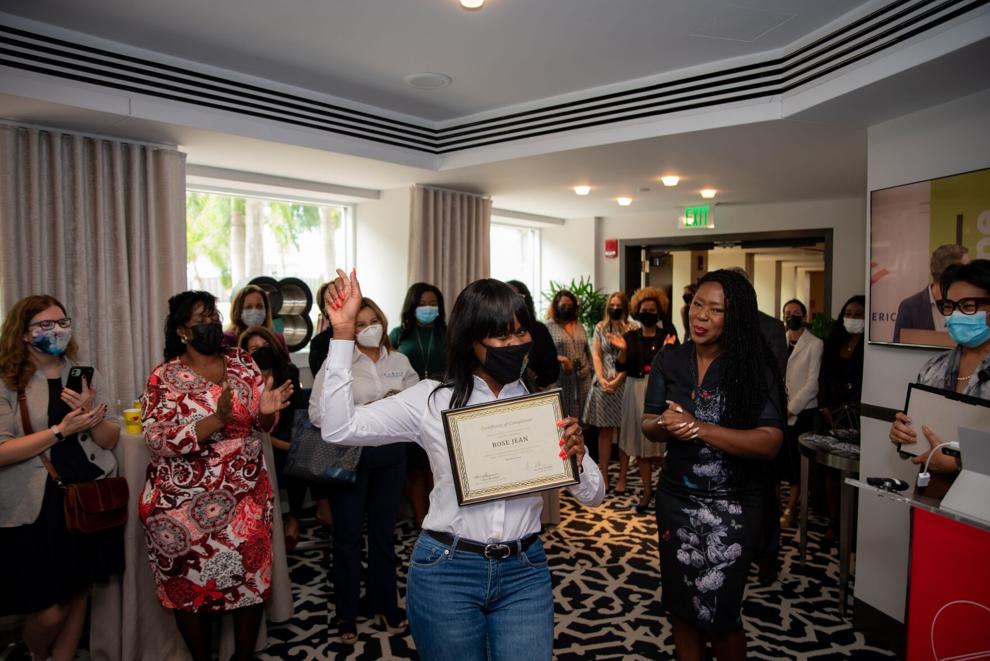 Jean and Metayer are the first in their families to build a business and become entrepreneurs. Their businesses incorporate family through their company names and the dedication they have in growing their businesses.
A total of 10 winners received checks and were recognized at a recent inaugural ceremony at the Adrienne Arsht Center for the Performing Arts of Miami-Dade County.
Prior to being selected, the winners participated in a small business boot camp at StartUP FIU, alongside 30 other local entrepreneurs. The two-week program aimed to strengthen participants' skills in a variety of subjects, from team building and leadership development to raising capital and navigating the supply chain system.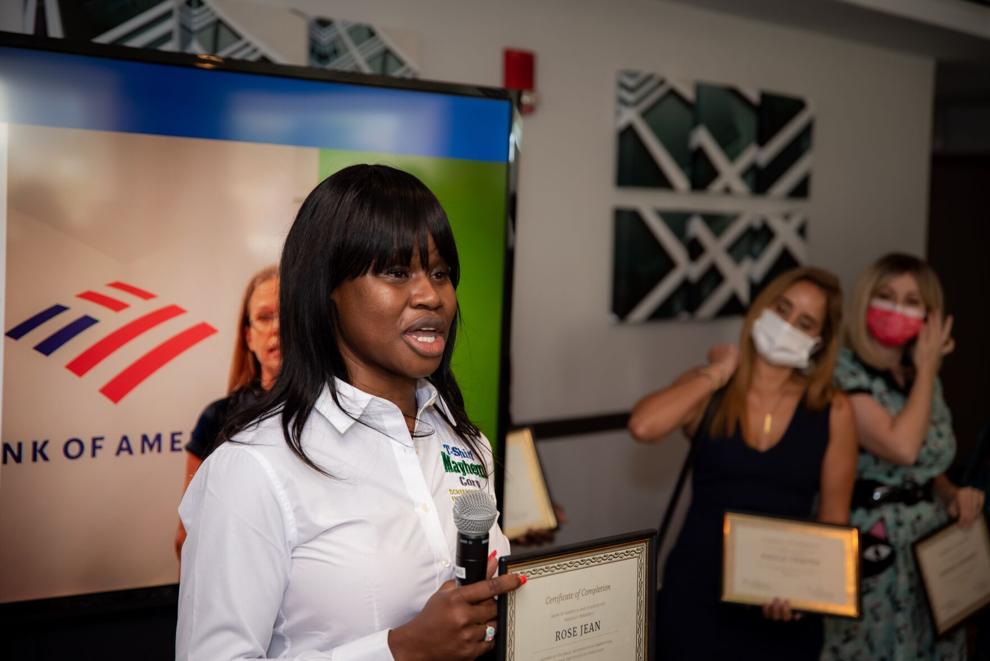 At the end of each week, boot campers were given the opportunity to pitch their business to a panel of judges, including representatives from FIU, Bank of America, The Underline, Black Angels Miami and Whole Foods.The 10 winners were selected based on a variety of criteria, including unique value proposition, economic feasibility, marketing and growth strategy, entrepreneurial spirit and overall presentation.
"We know empowering small businesses with the right tools will help make a direct impact on our local community and economy,'' said Gene Schaefer, Bank of America Miami president. "The focus of this collaborative effort is to drive positive impact where it is needed most, inspire Miami's entrepreneurial spirit and accelerate sustainable growth."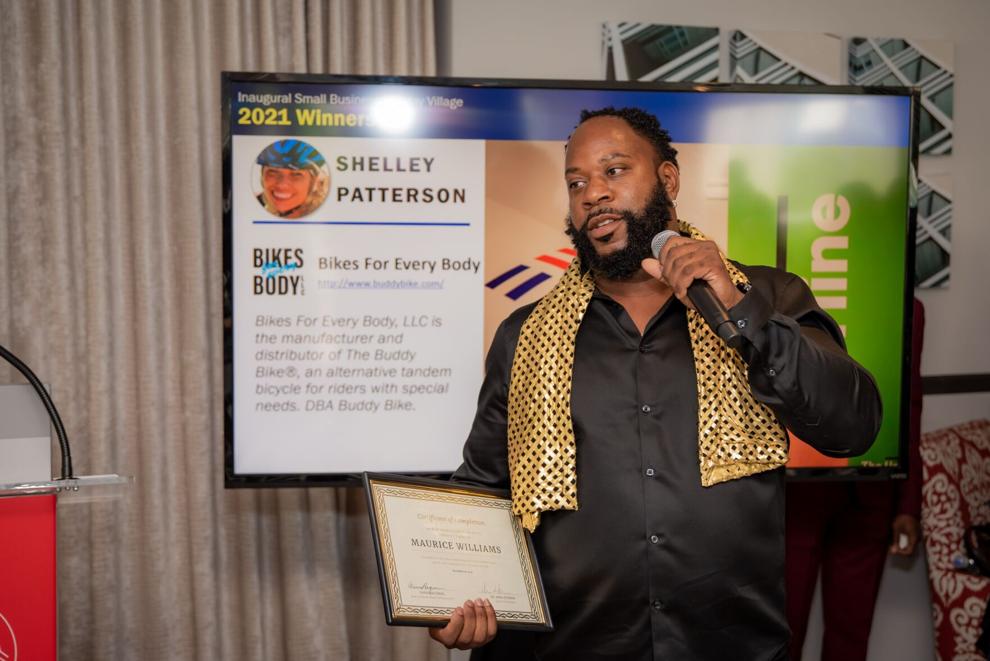 StartUP FIU is a universitywide innovation hub that fosters and develops entrepreneurship and innovation to help students, researchers and community connect, contribute to and thrive in today's fast-changing business world. Programming within its three pillars – research commercialization, student entrepreneurship and economic development – work with individuals to ideate, launch and scale their businesses.