The North American relaunch of Payless turned up in the unlikeliest of places – North Miami. The new flagship store has taken up residence at 850 NE 125th St. and a corporate headquarters will follow this summer.
The discount shoe retailer left a major void for cost-conscious shoppers when it filed for Chapter 11 bankruptcy protection in 2019, less than two years after it emerged from a previous filing. The company was plagued with too much debt, too many stores and was unprepared for the shift to online shopping. It shocked shoppers when it closed all of its 2,000 stores in the United States and Canada and laid off 16,000 employees.
Since then, more than 400 Payless stores in the Caribbean, and Latin and Central America have continued to operate. Some of the company's largest markets are in South America, with 75 stores in Colombia, 49 in Ecuador and 31 in Panama. In the Caribbean, there are 34 stores in the Dominican Republic, 23 in Trinidad and 16 in Jamaica.
Retail has changed a great deal since 2019, and the economic devastation caused by the COVID-19 pandemic has forced many retailers large and small to close locations or cease operations altogether across the country, including Sears, Pier 1 Imports, J.C. Penney, Bed Bath & Beyond, Godiva and Macy's.
The North Miami landscape is one that's familiar to new Payless CEO Jared Margolis, who is native son and North Miami Beach High School graduate. He's well aware of the risks involved in launching during a pandemic, but believes providing value couldn't come at a more critical time, when so many are struggling financially.
 "Miami is the perfect hub; we had great success with the Florida stores," he said. "Our focus design to amaze, create a good narrative and sell at a good price."
Shoppers can expect a new Payless experience. During a recent visit to its flagship store, The Miami Times couldn't miss the store's exterior mural, designed by local artist Amaranta Martinez – aka Superama – which highlights Miami's diverse community and culture. Inside, the store boasts a bright, very colorful and contemporary design with a top 40 playlist streaming in the background. There are interactive touchscreen walls and an augmented reality foot measurement chart, Zappar, which enables children to measure their feet at home or in-store with the use of a mobile device.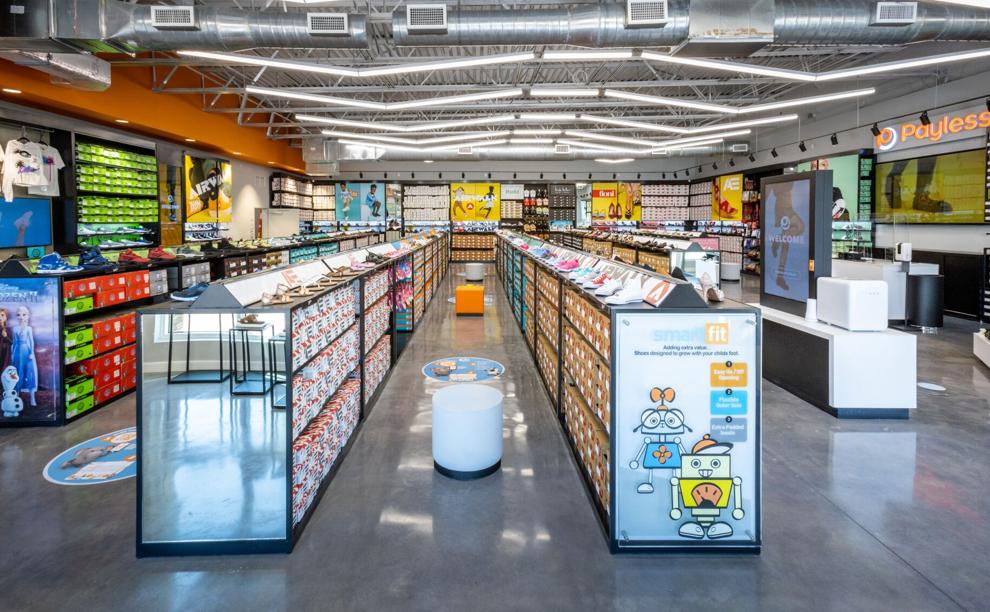 In addition to footwear, Payless also now offers apparel. On a recent Friday evening, there was a steady stream of customers making their way inside the store.
"People are super excited we are back," said store manager Allan Howell, who rejoined Payless with the opening of the North Miami location. "They tell me they couldn't find shoes anywhere. Fridays, Saturdays and Mondays are our busiest days. I've been with the company for 18 years, and when they closed, I knew there was a big void."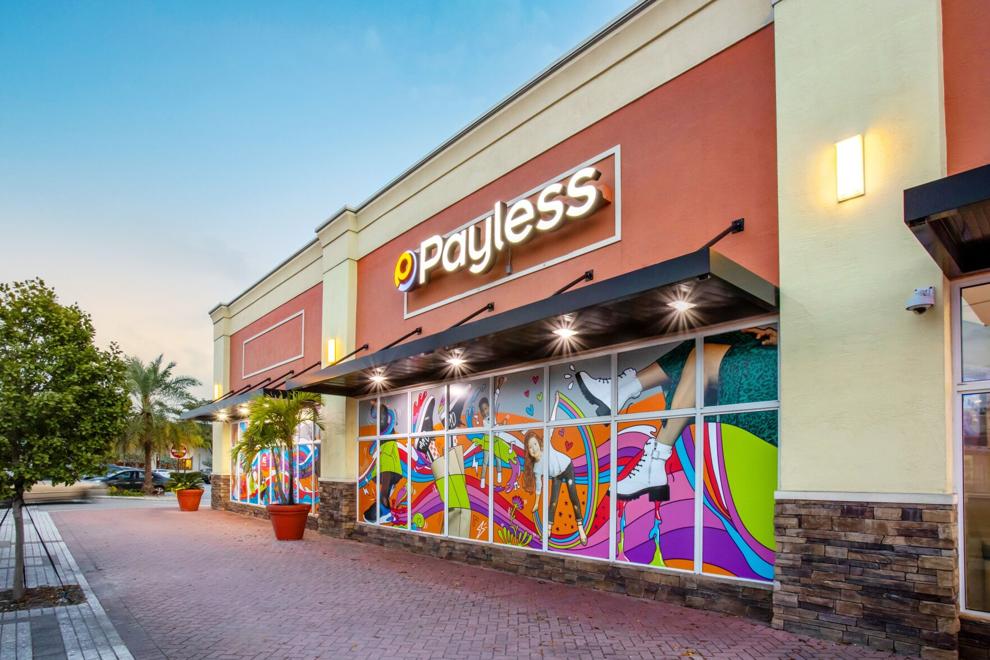 Among the brands Payless now offers are Mudd's, Nicole Miller, American Eagle, FISLL by former NBA superstar Allan Houston, K-Swiss, Nickelodeon and an exclusive LA Gear collaboration with designer Alexander-John.
"Every collaboration we do has to be authentic, organic. Alexander has done collaborations with Nike, Jay-Z, Beyoncé, but he grew up with Payless. I think it's really important to share the story about the brands we carry," said Margolis.
Providing jobs in the community is a major priority for the new CEO. The North Miami store has 20-plus employees now, and with plans to set up its North Miami corporate headquarters by July or August, dozens more will be hired. 
"We're looking to create a lot of jobs here; we are optimistic to open more stores. The appetite is there, from Miami Gardens and Doral to Hialeah," said Margolis. "We want to open in smaller neighborhoods, be involved in the community and [open] in neighborhoods that don't get national attention.
"We're looking to develop people and empower people to grow. That's the culture we're trying to inject. We're excited and honored to be back in the U.S., especially North Miami. We're excited to share our offerings [to] our old Payless family."