YWCA South Florida has received a historic $2 million contribution from billionaire philanthropist MacKenzie Scott, ex-wife of Amazon founder Jeff Bezos.
The donation comes at a pivotal time for the 100-year-old organization in South Florida, whose mission is to eliminate racism, empower women and promote peace, justice, freedom and dignity for all. Having recently expanded programs and services to meet evolving community challenges across both Miami-Dade and Broward counties, YWCA South Florida will use the funding to fuel necessary growth to meet increased demand and operational support in accelerating its social impact.
"This generous donation will boost YWCA South Florida's efforts to continue the critical social justice work our community needs and ultimately help more people, as we innovate to address inequities and complex issues facing those we serve," said Kelly-Ann Cartwright, the organization's board chair.
Planning is underway to deploy the funds most effectively. The gift coincides with YWCA South Florida's growth capital campaign to raise $11 million to support critical investments in human capital, program and service expansion, research, financial security, racial justice work and the redevelopment of the organization's footprint in Overtown.
This gift is part of Scott's announcement of $4.15 billion in contributions to 384 organizations in all 50 states, Puerto Rico and Washington, D.C.
"This pandemic has been a wrecking ball in the lives of Americans already struggling," Scott wrote in a social media post announcing the donations. "Economic losses and health outcomes alike have been worse for women, for people of color, and for people living in poverty. Meanwhile, it has substantially increased the wealth of billionaires."
Starting with a roster of 6,490 organizations, Scott worked with a team of advisors and hundreds of experts to identify communities facing hunger, a high measure of racial inequality, high local poverty rates and low access to philanthropic funding. They took a data-driven approach to identify the final recipient organizations, which all possess strong leadership teams and results outcomes and directly help marginalized groups and those who have been hit hardest by the pandemic.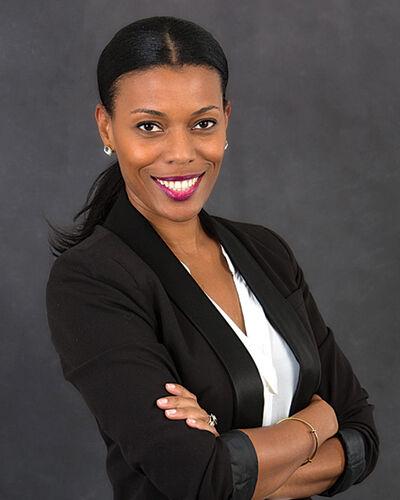 "What an amazing act! MacKenzie Scott's gift is a vote of her confidence in the nonprofit sector, YWCA South Florida's work and the strategic use of the resources to propel sustained change," said Kerry-Ann Royes, CEO and president of YWCA South Florida. "We are proud to be recognized as one of the nation's organizations demonstrating high potential for impact and hope that her generosity inspires others to join in this expansive, critical work."
In addition to YWCA South Florida, four other South Florida-based organizations received support: United Way of Miami-Dade County, United Way of Broward County, Easter Seals of South Florida and Meals on Wheels of South Florida. Tens of millions of dollars also were awarded to historically black universities in other parts of the country.
According to Forbes magazine, Scott is the third-richest woman in the world. Her worth is estimated at more than $55 billion after her most recent donations. It's believed that, in total, Scott gave away $6 billion in 2020, which may be the most funding ever given directly to charities in a single year by a living donor.