Miami-Dade County Public Schools recently honored teachers from its roster of over 18,000 teachers.
Ashley Crystal Renee Vangates, a double graduate of the University of Florida, was recognized as one of the four finalists for the 2021 Francisco R. Walker Miami-Dade County Teacher of the Year award.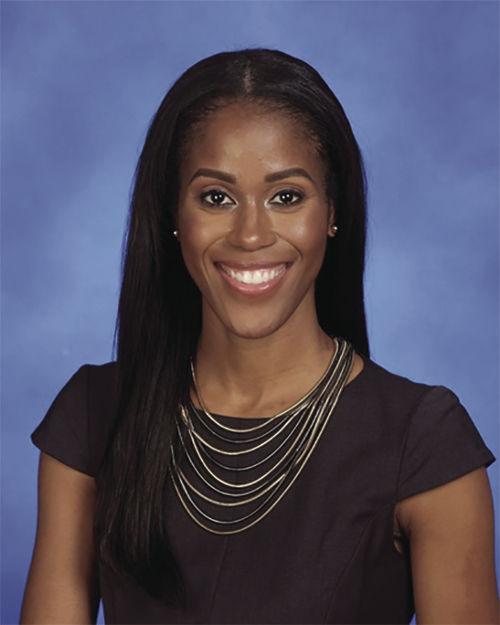 Vangates, a third generation graduate of Miami Northwestern Senior High School and a 4th-grade instructional leader at George Washington Carver Elementary School, was recognized for her commitment to help her students who have challenges ranging from poverty, race, class, fragmented family structures, violence and a belief system that they are "underachievers."
Ashley Vangates is the daughter of Ronda A. Vangates and the late Mr. David J. McGruder. She decided to become a teacher when she was in the 5th grade, and notes that "my classroom is undergirded by the intentional creation of an environment wherein 'my students' are vigorously challenged and undeniably supported to such a degree that one can visibly notice and sense the rhythmic purpose and passion that is driven solely by my commitment to provide a transformative educational experience."
Vangates attributes the success of her students to her review of student data. Once she has observed the educational landscape of her classroom participants, she develops and implements innovative lesson plans. Students who were easily distracted or deemed to have disciplinary problems are now excited about the next activity because he/she has now mastered the underlying concept.
The interior of Vangates' classroom has no "traditional chairs." Instead, each student is assigned an exercise ball. Why, because students have to concentrate and focus in order to remain balanced on the athletic apparatus. The same concept is applied when teaching and learning occurs. At two "blinged-out" microphones, students can stand and respond to the questions posed with self-assurance and a sense of confidence.
Her students are engaging in educational theater wherein they are using music and videos as a means of mastering the premise of a story or understanding the difference between a subject and a verb.
Ari Odzer of NBC6 noted after visiting Vangates' classroom: "If you walk into Ashley Vangates' classroom at George Washington Carver Elementary School in Coral Gables, you'd better be ready for the tidal wave of energy to hit you. The mood is contagious."
After noticing that the young ladies in her classroom, especially minority girls between the ages of 6-14, were more reluctant to "lean-in" and engage in the teaching and learning process, Vangates, in 2016, partnered with the Miami-Biscayne Bay Chapter of The Links Inc., the local chapter of an internationally recognized not-for-profit organization with a three-fold aim of civic, educational and cultural activities. With the support of Patricia Fairclough, principal of George Washington Carver Elementary, Vantages created "The Butter F.L.Y. Girls Mentoring Program" (First Love Yourself). The ultimate goal of this mentoring program is to instill in each participant the desire of self-discovery and to appreciate their own uniqueness. Vangates parlayed her personal and professional relationships with women from across Miami-Dade County to meet, mentor, and mold the young minds.
In 2019, during Carver's Promotional Ceremony, each FLY Girl was recognized for her dedication to the program and successfully completing the metamorphosis process of growth and development.
On Jan. 30, Vanessa M. Valle, an English Language Arts teacher at Hialeah Gardens Senior High School, was named the 2021 Francisco R. Walker Miami-Dade County Teacher of the Year at a ceremony at the DoubleTree by Hilton Miami Airport & Convention Center. The runner-up is Stephen M. Pereira Jr. from School for Advanced Studies – Wolfson Campus. Lisa Y. Jones of C.O.P.E. Center North and Vangates were the other educators in contention.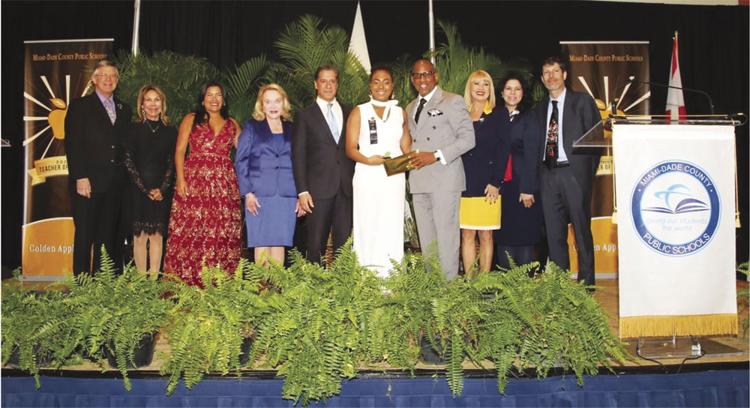 The top rookie teachers were also recognized at the event. Kalyn Lee, a teacher at Miami Carol City Senior High School, is the 2021 Rookie Teacher of the Year and Alexander Chumbley from MAST @ Homestead is the runner-up.