There is no shortage of picture books for young readers about pets and animals, or the relationship between pets and their humans. What makes "My Dog Romeo" unique is the book's protagonist, a little Black boy with dreadlocks who we can imagine represents the author, Ziggy Marley, as a child.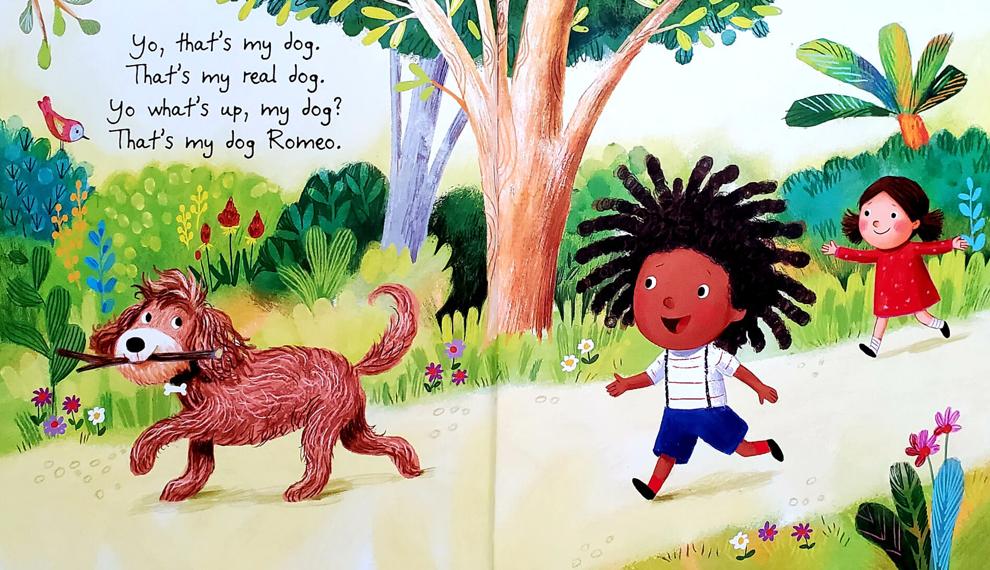 "My Dog Romeo" is Marley's ode to his own four-legged friend, a delightful picture book with vibrant illustrations that will tickle young readers and dog lovers of any race, but is particularly meaningful for Black children who rarely see themselves on the pages of books.
The story charmingly follows child and dog throughout their days at home, in parks and along city streets, playfully opening with street slang to set up the tale: "Yo, that's my dog. That's my real dog. Yo what's up, my dog? That's my dog Romeo."
But one of the best passages is a rhyme several pages in.
"I like to smell the flowers. He likes to smell the floors. He is really fast for just twelve weeks old."
Similar Illustrations by Ag Jatkowska also appear in "I Love You Too" and "Music is Everything," two other children's books written by Marley.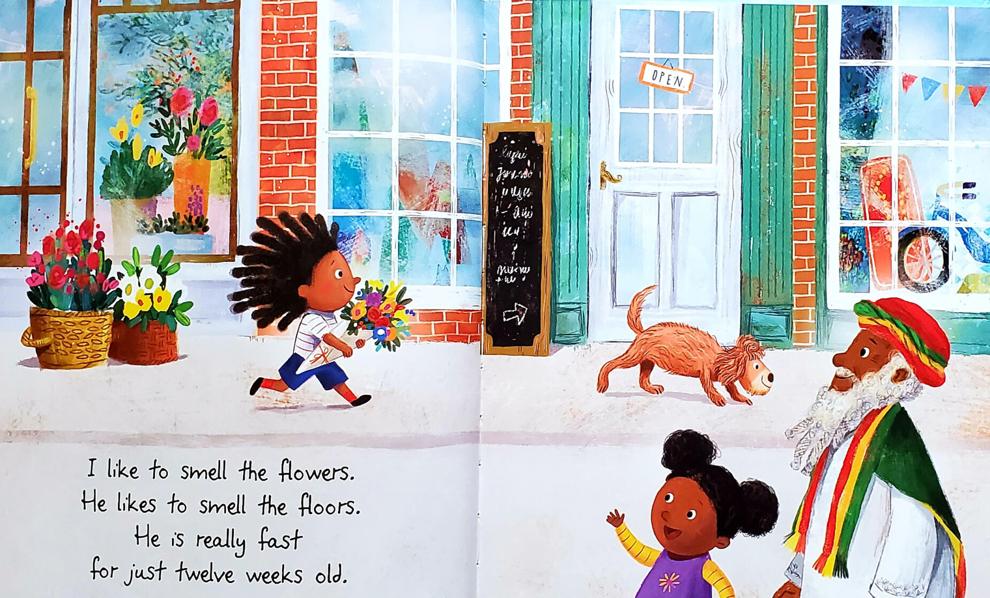 For music lovers, "My Dog Romeo" also happens to be a single on Marley's Grammy Award-winning "More Family Time," a children's music album released in 2020.
The book is recommended for children ages 2-7, but give something more challenging to the older children in that age range and reserve "My Dog Romeo" as a "cuddle" book for the pre-reading set. It's sure to inspire a love of books, and warm and loving storytime bonding between you and your child.