"Field of Possibilities" was held in Miami Gardens June 10-11 with a goal of introducing talented Black high school athletes to Historically Black Colleges and Universities (HBCUs).
The event at the Betty T. Ferguson Recreational Complex included athletic and scholastic portions to give students a well-rounded perspective on the opportunities available to them in higher learning institutions. It also allowed students to become exposed to and meet with schools and coaches to smooth their transition to postsecondary education.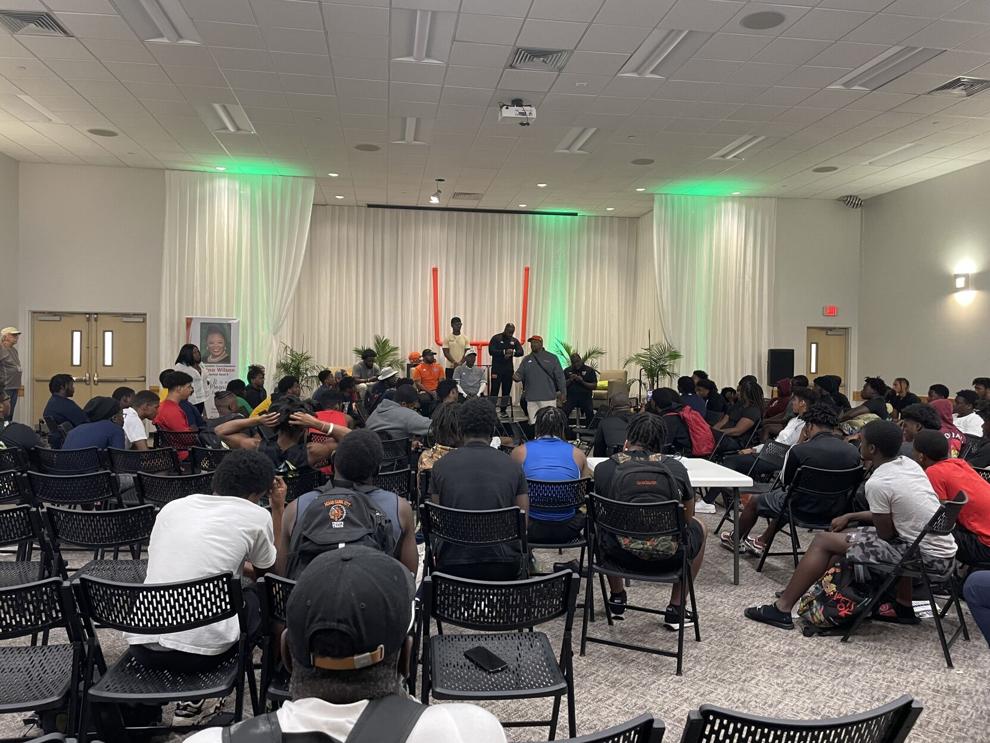 Students engaged in a series of workshops and exercises over the course of two days in order to best display their talents and positions. Recruiters from some local HBCUs and other colleges met with them in groups as well as one-on-one to explain their programs and expectations.
Several Miami-Dade County high schools participated, including Miami Central, Miami Carol City, Booker T. Washington and Miami Jackson, among others. The Miami Dolphins  franchise provided students in attendance with lunch both days; uniforms for the event's athletic portion were provided by Fly Supply Company.
During Friday's scholastic portion, a panel of football coaches from local schools provided students tips on how to be successful college athletes.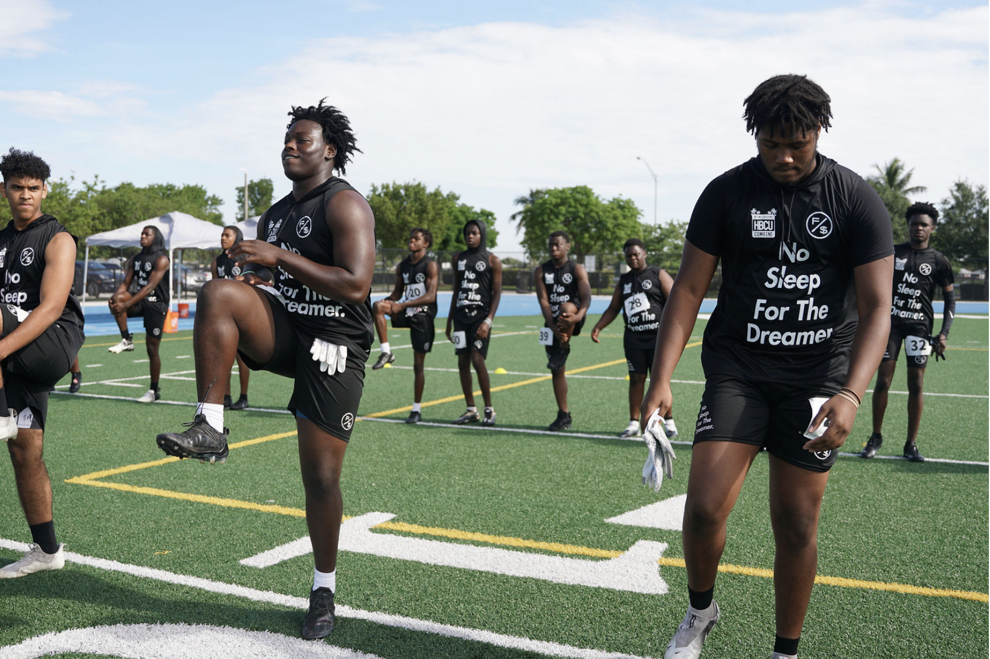 Arvis Lawson, Families and Neighbors Improving Talent (FAN IT) CEO and mentor, was a guest speaker and shared how students can to uplift each other, focus energy on their goals and not allow setbacks to keep them down. He feels it's important to not only tell, but show students that one can be successful regardless of race or background – and that's what HBCUs are doing.
Bobby Rome II, head football coach at Florida Memorial University (FMU), encouraged students to maintain a daily routine, go to sleep and wake up early, practice on their own, be prepared and on time, and always take advantage of the opportunities presented to them.
"Opportunities don't go away; they go to other people," he told the crowd.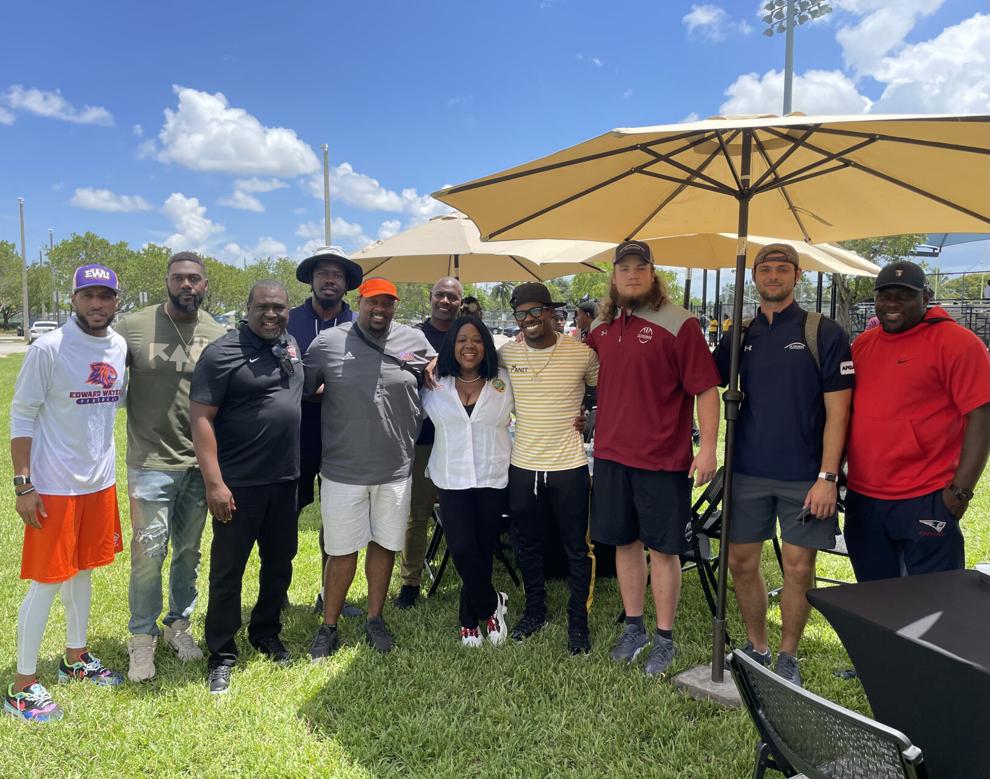 Rome hoped to convey what FMU is all about as well as what kind of talent is currently at the school, and to recruit some young players early on. Making students understand the significance and history of HBCUs and what it means to attend one was also a goal.
Knowing that at one time schools were segregated makes attending an HBCU even more special, says Tamika Johnson, mother of Nisaiah Cason, a senior at Hialeah-Miami Lakes Senior High School.
Miami Gardens Councilwoman Katrina Wilson said she wanted students to be prepared, not distracted by their phones and social media. She hopes participants left the event with a better understanding of what's needed, not just to play college football but also how to get there, which includes succeeding academically.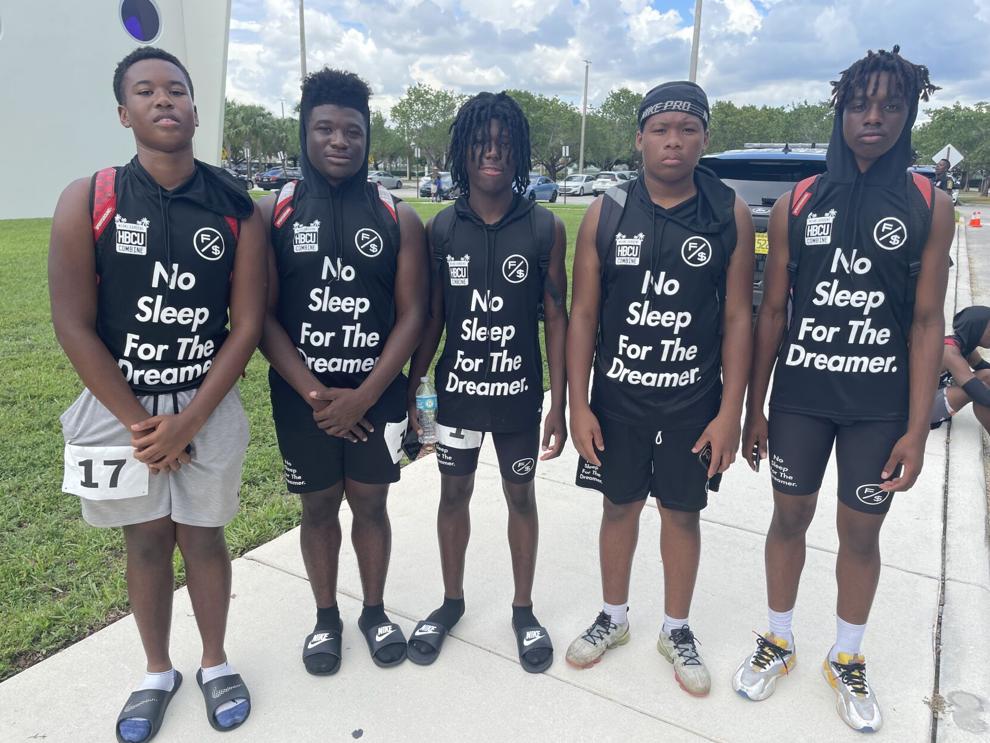 "I'd like for them to walk away with the idea that football isn't the end game. It very well can just be practice for your larger life purpose," she said. "If you play football, then it helps you to move into what your life's purpose is, and that could very well be a teacher, a father, a firefighter."
Many attending students, parents and leaders alike shared the sentiment that HBCUs have tight-knit communities and offer unique opportunities for students of color.
American Senior High School sophomore Dylan Robinson hopes to attend an HBCU because of the environment they create for Black students. He says they're filled with Black talent, teachers who care and, of course, have great bands.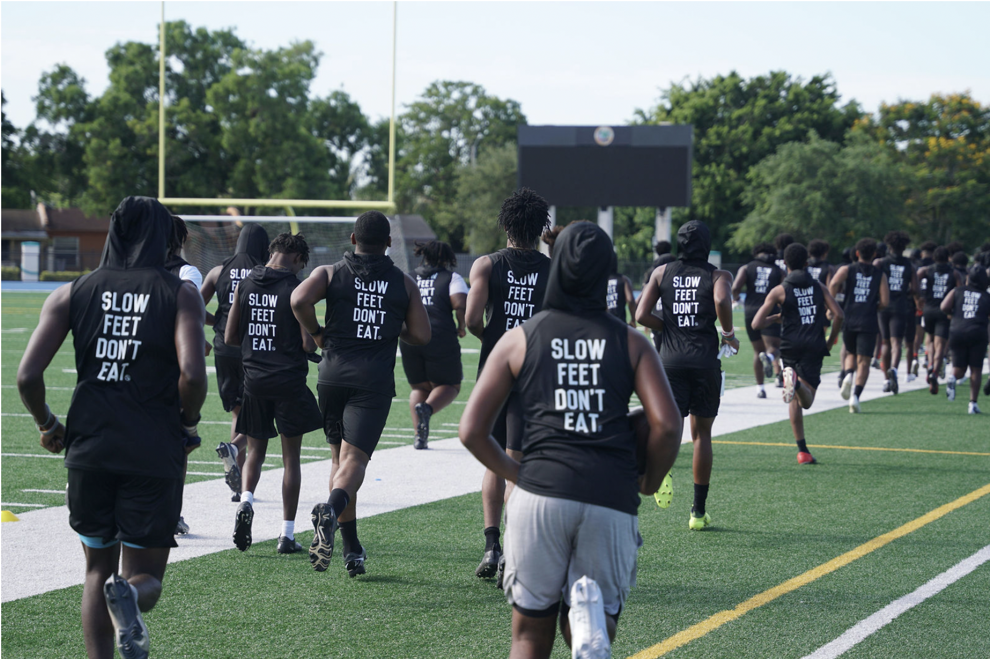 Clayton Bellamy, another student-athlete at American, attended the event to gain exposure because he says an HBCU may be his only chance at college.
Cason, who is hoping to land a scholarship from Bethune-Cookman University, says HBCUs are more welcoming to Black students than "regular" schools. For this reason, he says he'd be interested in joining Greek life to immerse himself in the HBCU culture.
HBCUs are a great opportunity for these students, who may be overlooked by larger universities if they're not a big-time player says Miami Jackson Senior High School football coach Wayne Jackson. At an HBCU, Jackson says, you get an education and a family that accepts you.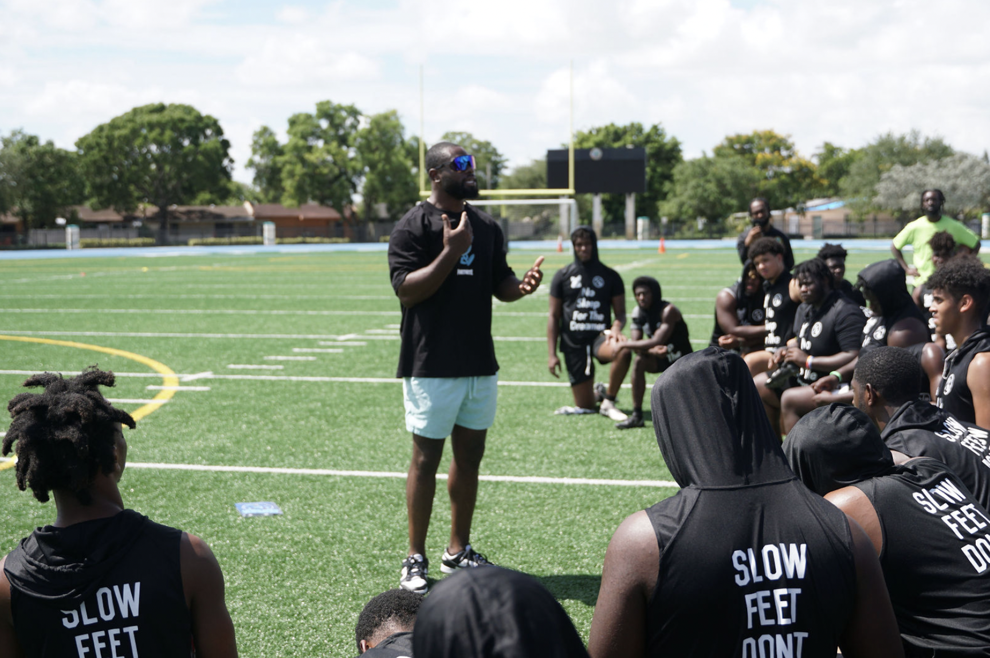 Miami Edison Senior High School's Jeffrey Bonica, a senior, says he wants to attend FMU because it's a small school with a strong community.
Bonica's mother, Daline Ornecipe, wants him to attend an HBCU because she feels he'll be less likely to "fall through the cracks." She says it's been difficult to find a school that will take care of him both athletically and academically, and believes that at FMU her son will be able to get the help he needs in the classroom and on the field.
A graduate of FMU, Wilson says HBCUs have an uncanny way of helping students discover who they are and who they want to be. The college experience is often the first time they become centered as individuals and discover themselves, she notes.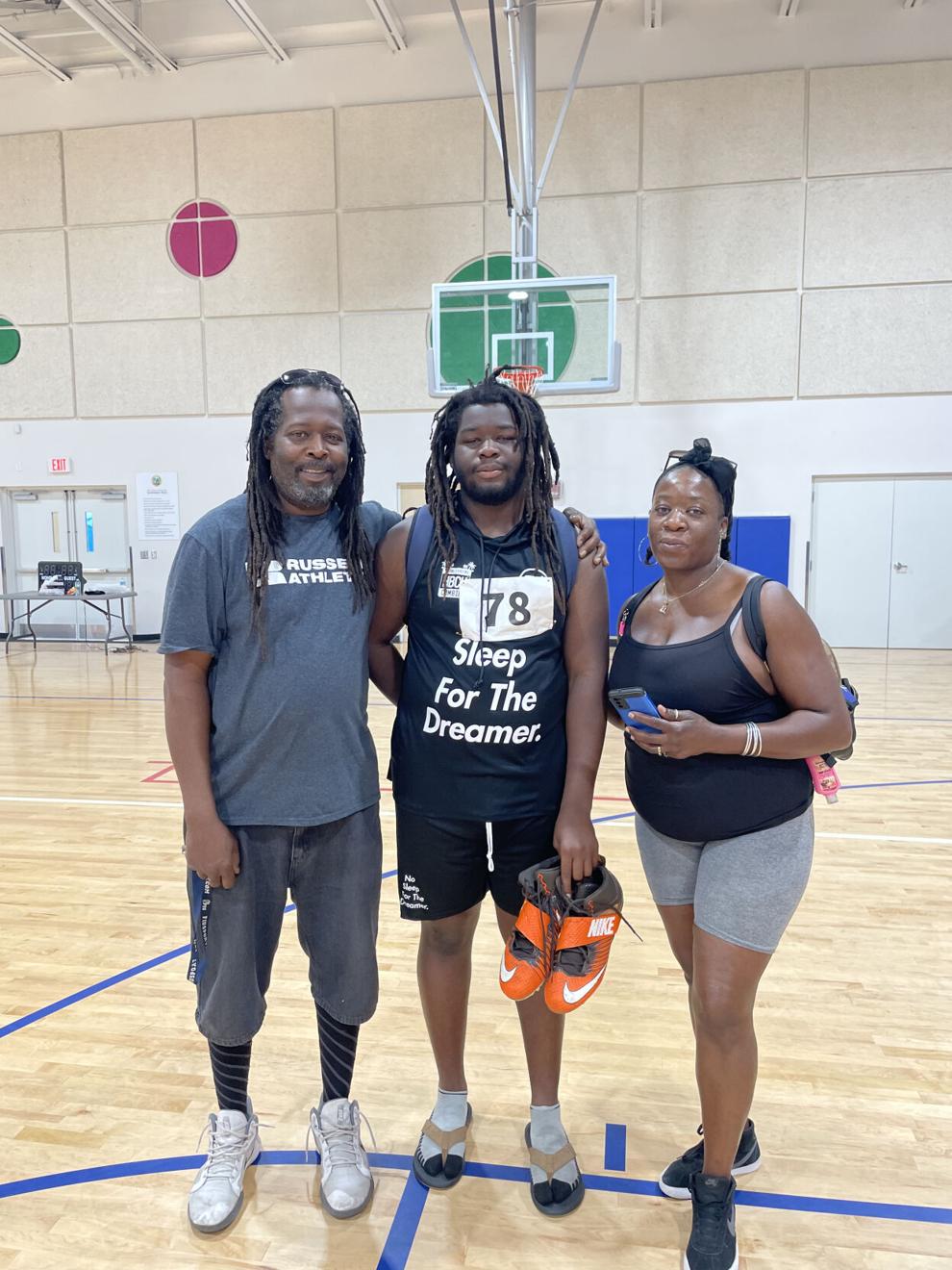 Some students also shared that they'd feel more at ease at an HBCU over a traditional college.
"When you get there, you look at people that remind you of yourself, so it makes it a lot more comfortable," said Lawson, who graduated from Alabama State University, and mentioned that HBCUs often have minority students that come from poverty.
With the current racial strife in America, Miami Norland Senior High School student Jamari Holloiman says he'd feel safer attending an HBCU.
Kevin Lewis, father of Cuban Jamaican Kingston Lewis, 16, says he'd feel much more comfortable with his son attending an HBCU for cultural and historical reasons, and says that there, he'll be able to learn who he is as a Black man.
Kingston's mother, Regla Lewis, agrees, as she feels that HBCUs give students of color an "opportunity to get an education without an agenda" and "learn their true culture without trying to wash it down."
Through the event, young Black athletes were given a unique opportunity to speak openly and engage with coaches, community leaders and other student-athletes from various Miami high schools. Wilson said the event's purpose was for students to leave with focus and direction about the decisions they're making and how they affect their future.
"I want them to know that we care about them as a community. We want to take our time and talk to them," said Wilson. "They'll be handed over to people that care about them [at an HBCU] and that will continue the development and growth of these young men, because I don't want to see them dead."