The Miami Alliance of Black Educators (MABSE) honored some of Miami's top educators at its inaugural Legacy of Excellence in Education: Yesterday, Today, and Tomorrow Awards Dinner and Celebration.
MABSE, an affiliate of the National Alliance of Black School Educators, pays close attention to the needs and interests of students, particularly Black students and communities.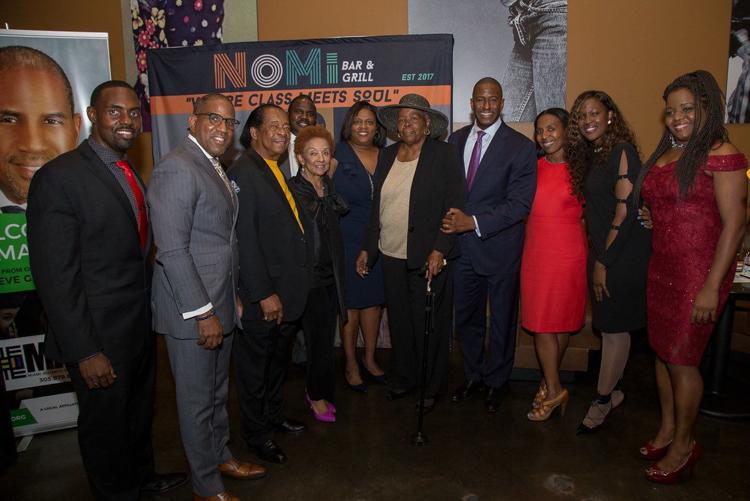 The crowd of nearly 200 gathered last Thursday, Sept. 6 at NoMi's Bar and Grill in North Miami to pay homage to retired and present-day educators. Those honored include: Solomon Stinson, former school board member and chair; Geneva Woodard, retired associate superintendent; Johnnie Perry Baptist, retired Miami Northwestern Senior High teacher; Valtena Brown, deputy superintendent and highest ranking Black administrator in Miami-Dade County Public Schools; Derrick McKoy, first Black president of Dade Association of School Administrators and first Black principal of MAST Academy on Key Biscayne; Bernadette Toussaint Pierre, president of the Association of Haitian Educators of Dade; Cisely Scott, principal of Olinda Elementary and 2017 M-DCPS Assistant Principal of the Year; Derek Negron, principal of Carol City Middle and 2018 M-DCPS Assistant Principal of the Year; and Tawana Akins, curriculum coach.
One of the highlights at the end of the evening was the surprise entrance of Democratic gubernatorial nominee Tallahassee Mayor Andrew Gillum.
For more information about the Miami Alliance of Black School Educators, visit www.mabse.org or contact Vanessa Woodard Byers at 305-879-6442.