Religious leaders in Jackson, Miss., have proven to be firm allies in a battle against the capital city's ongoing water crisis.
Michael Regan, administrator of the U.S. Environmental Protection Agency, met on Monday with about two dozen of Jackson's pastors to discuss solutions to a problem decades in the making – exacerbated last month when flooding from the neighboring Pearl River caused failures at the O.B. Curtis Water Plant.
The complications resulted in a loss of pressure and running water that for some lasted as long as three weeks. At the onset of the crisis, the city was already under a monthlong, state-imposed boil water notice, which continued for more than a week after tap water was restored.
During Monday's meeting, Pastor Jerry Young called on religious leaders of all sects to represent the community and demand political cooperation in solving the underlying issues that plague Jackson's infrastructure.
Young leads New Hope Baptist Church, which hosted the event that had Mayor Chokwe Antar Lumumba and other city staffers in attendance.
Both Lumumba and Gov. Tate Reeves have been accused of provoking one another throughout the crisis, causing dissension among political parties. Earlier this month, Reeves, a Republican, criticized Lumumba's self-proclaimed radical agenda and insisted that the Democratic mayor focus his energy on prioritizing basic services like water instead.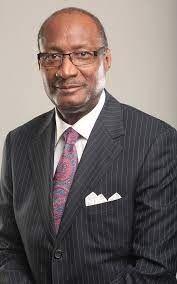 "It's all divisiveness," Young said. "It's us against them. It's Republicans against Democrats. It's Black people against white people. It's white people against Black people. It's males against females. That's what it is. And the truth of the matter is, that in the final analysis, if we do not come together as a community to deal with these issues ... and if we can't find leaders who can lead us at that level, I fear the outcome."
Young, who also is president of the National Baptist Convention, believes it is the church that can restore "moral authority" in Jackson and across Mississippi. He plans to host a series of meetings with worshippers and politicians to devise a comprehensive plan in the coming months.
In the meantime, churches throughout the city stand proudly knowing they've done their due diligence to help those in immediate need. Places of worship across denominations became sites for water distributions at the height of the crisis, when schools were shut down and faucets didn't work.
Jennifer Biard, lead pastor of Jackson Revival Center Church, took the extra step to hand-deliver cases of water to residents at their doorsteps. Reginald M. Buckley, pastor of Cade Chapel Missionary Baptist Church and president of the General Missionary Baptist State Convention of Mississippi (GMBSC), is working on creating a reserve of supplies for the next time the city loses water – a recurrence that many are betting on.
The city of 160,000 people – 80% of whom are Black – still faces the possibility of bursting pipes and lead exposure in its future. As of this week, the U.S. Department of Justice is prepared to file an action against the city under the Safe Drinking Water Act if negotiations on their own don't lead to a tangible solution.