Visit the Adrienne Arsht Center for the Performing Arts and, depending on where you're standing, you'll notice photos of Black children and youth representing numerous schools and nonprofits in the community. It's all part of the Good Miami Project. 
The photo exhibition by Greg Clark includes 60 images now on display in the lobbies of the Arsht's Knight Concert Hall and Ziff Ballet Opera House, marking the largest showing of Clark's work. The passion project was inspired by his volunteer experience with Overtown Music Project and Miami Waterkeeper. 
"Through my photography, I aim to capture the diversity of experiences and perspectives that make Miami a unique and vibrant place," said Clark. "My work is characterized by a deep respect for the people and places I document. I hope the Good Miami Project inspires others to look more closely at the world around them and find the good in their communities."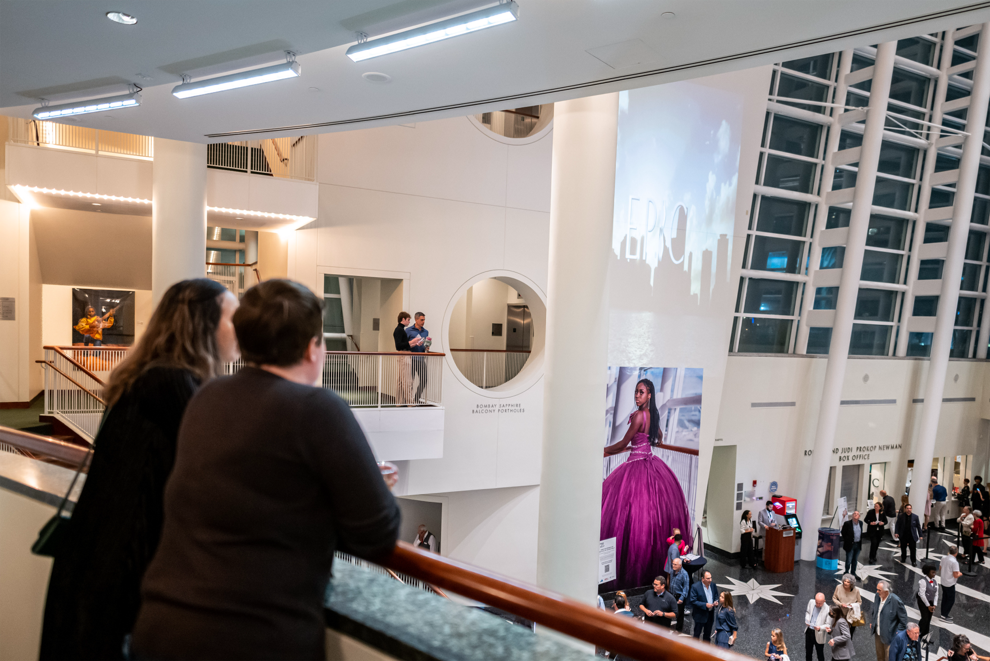 The exhibition is on display now through June, and each image will be donated to the respective partner organization once the show closes, serving as a lasting tribute to the work being done by these nonprofits. 
Clark said he hopes the project inspires more people to volunteer and support the work being done by the organizations he highlights in his photographs. 
"We are honored to showcase the work of Greg Clark as part of our mission to connect our community to not just the performing arts, but to all arts," said Jairo Ontiveros, vice president of arts education and community engagement at the Arsht.