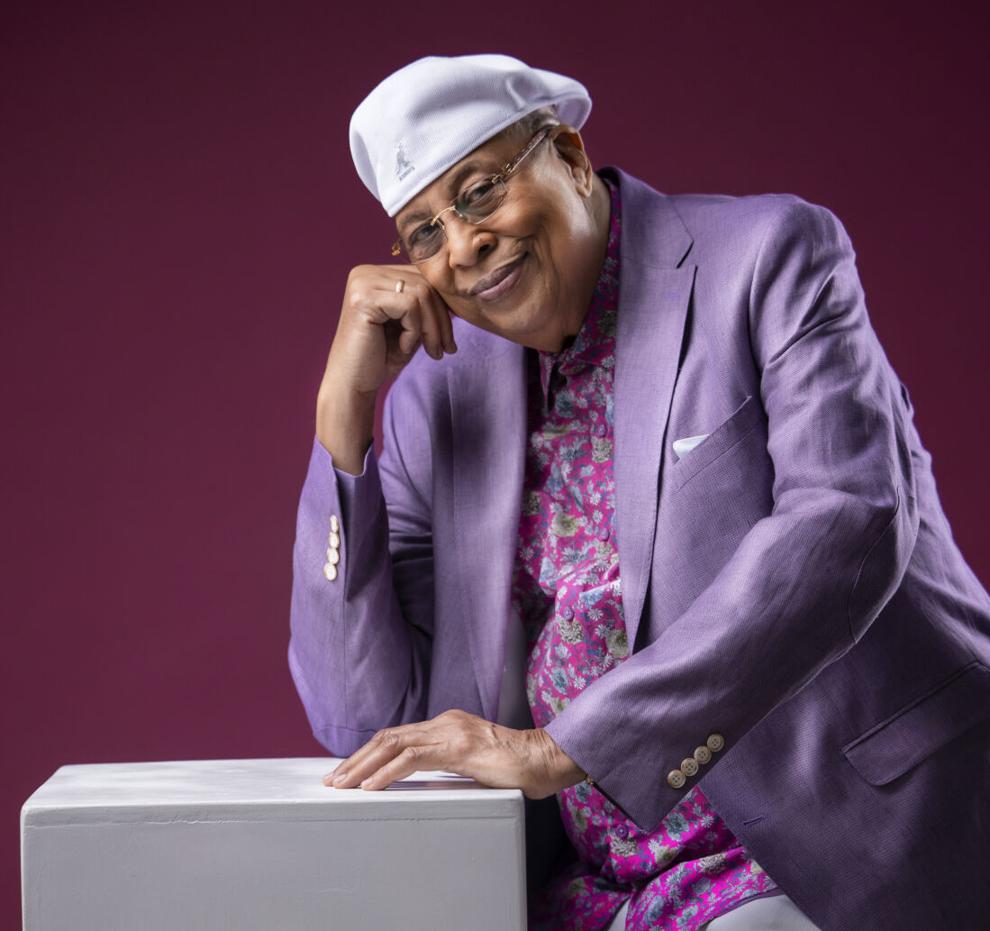 Born in and raised by a family of musicians, today Cuban pianist and composer Chucho Valdés, 80, is one of the most prominent figures in contemporary Afro-Cuban jazz.
Throughout his career, he has stepped outside the boundaries of Latin music by combining elements of traditional Afro-Cuban music with classical music, jazz, pop and rock, leading to six Grammys and four Latin Grammy awards.
Valdés began playing the piano by ear at age 3. His father, Bebo Valdés – a giant in his own right on the Cuban music scene – started teaching him professionally a short time later.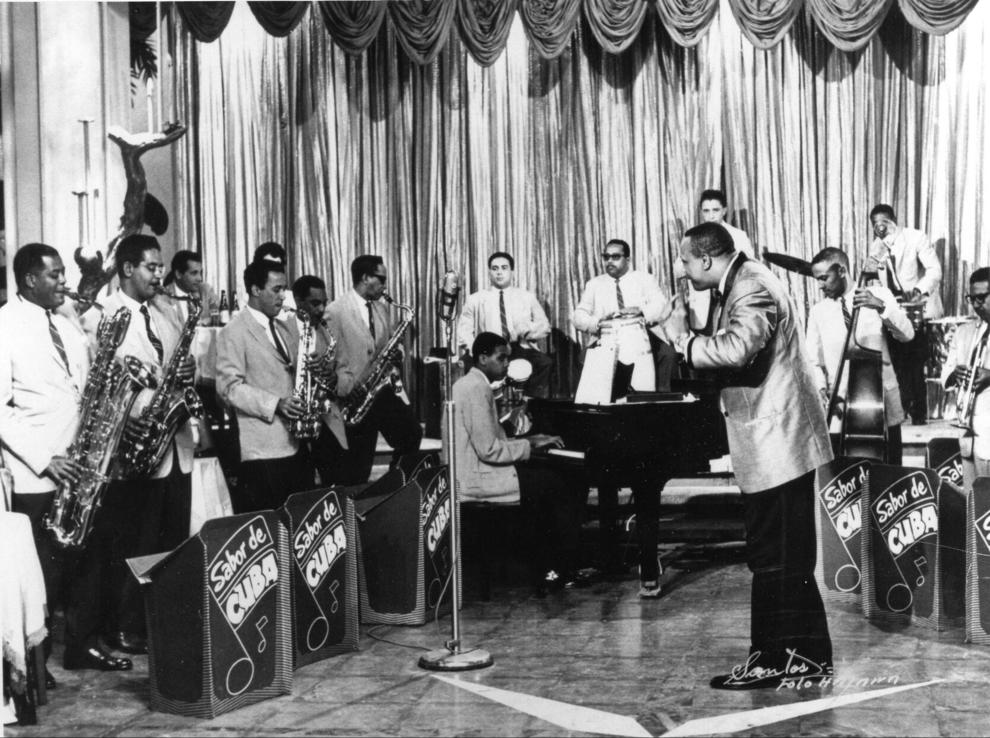 The younger Valdés made his professional debut in 1959 with the band Sabor de Cuba (Taste of Cuba), led by his father. In 1973 he formed the band Irakere, which fused Afro-Cuban ceremonial music with Cuban dance and other musical elements, representing a turning point for Latin jazz. Valdés worked with Irakere until 2006, performing as a solo artist in between the band's projects.
Upon leaving Irakere, Valdés earned Grammys for "Juntos para siempre" ("Together Always"), a duet recording with his father. He described it as the most meaningful award he has ever earned because it is the only time he and his father had ever recorded together.
"Without my dad, I wouldn't be who I am today," said Valdés. "I hope to follow in his footsteps."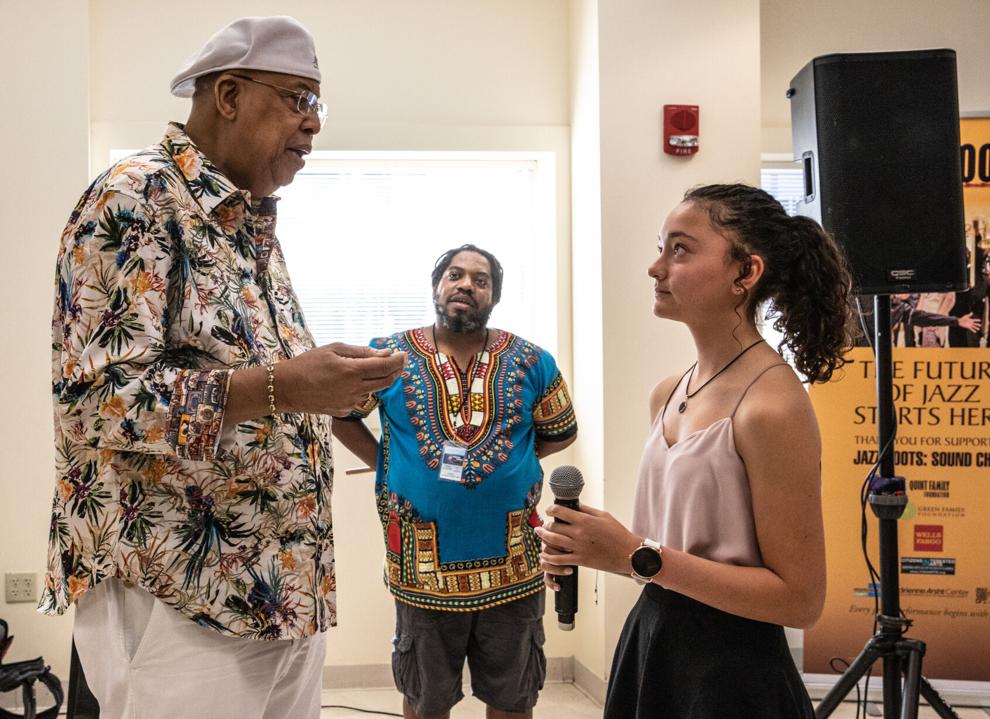 Shortly after that, Valdés introduced his new band, The Afro-Cuban Messengers, inspired by Art Blakey and The Jazz Messengers. His sister, Mayra Caridad Valdés, whom he says was the most important Latin jazz singer Cuba has ever had, was the vocalist for the group. He credits working alongside his father and sister throughout his career as having contributed greatly to his artistry.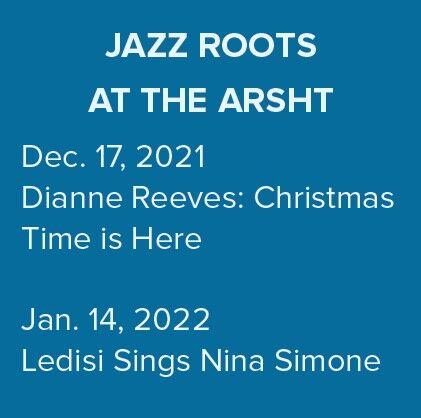 Next month on Nov. 5, Valdés and the Yoruban Orchestra – formed for this production with selected students of the University of Miami Frost School of Music Henry Mancini Institute Big Band – begin their world tour of "La creación" ("The Creation") at the Adrienne Arsht Center for the Performing Arts in Miami, in collaboration with musical directors Hilario Durán and John Beasley. The concert was commissioned by the Arsht and opens the venue's annual Jazz Roots series.
Although he has been playing and composing for almost 80 years and has won numerous awards, Valdés considers "La creación" to be his masterpiece – the most important musical composition of his career. He describes it as a combination of everything he has seen and learned and is "still learning" about music, Nigeria, Yoruba and Santería – the religion he practices, which is an amalgamation of the traditional Yoruba religion of West Africa and Catholicism.
"La creación," which explores the story of creation in Santería, is a fusion of Afro-Cuban, African American and Yoruban music traditions, creating a new, different style.
"La creación" is timeless," said Valdés.
He explained that he includes all of these influences in his music because as an Afro-Cuban, his roots are African and European. He has taken much inspiration from the rhythms and melodies of West Africa and Europe, particularly Spain, because its musical tradition was influenced by the Moors of North Africa.
Valdés also said studying classical music and jazz helped him to merge many genres into one to create a new form with a unique style. He did a lot of that with Irakere, but now he said it's like "taking it to the max" because he's infusing all races and genres, including folklore.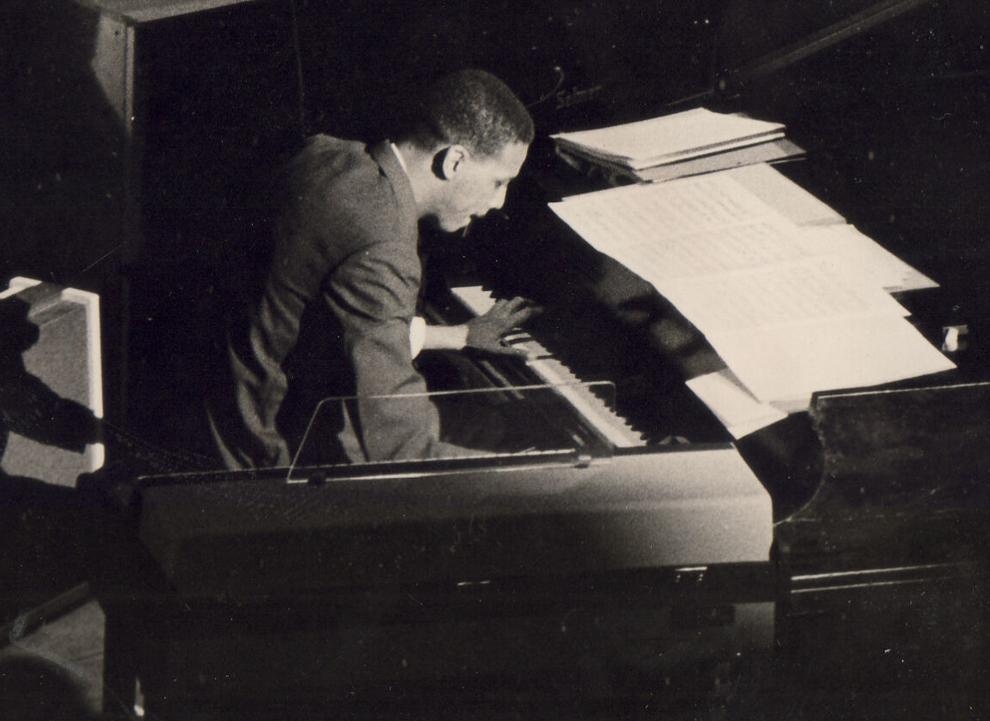 Without broadening the scope and developing different styles, Valdés said jazz would not have evolved and taken the form it possesses today. He compares the evolution of music to that of medicine, in that unexpected innovations emerge on a daily basis.
While Valdés considers "La creación" to be his masterpiece, he strongly encourages people to listen to Irakere, which he believes was the most important band in Cuban music during the 1970s and '80s, and one of the most inclusive in terms of musical innovations worldwide. Doing so, he says, will help listeners understand and appreciate how he seamlessly blends aspects of several genres. He said performing with Irakere was the biggest life lesson for him and the four different generations of musicians who passed through the band.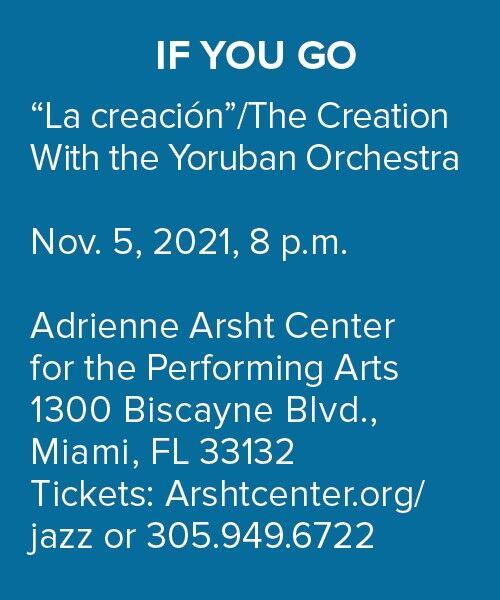 Although Valdés was not able to perform live in 2020 because of pandemic, he said it gave him the time he needed to mature and improve "La creación." Now he's excited to launch this world tour and looks forward to working with Dianne Reeves, whom he considers to be one of the best jazz singers around. He says he enjoys learning from the younger generations of jazz musicians.
"I'm transmitting all of my experiences through the years but at the same time, I'm receiving the experiences of a new, young generation. So, we are doing a relay of knowledge. It's good for all of us," said Valdés. "What we are doing is precious … I am in a world of many distinct things but at the same time they help me to continue developing."
And although he just turned 80, Valdés is nowhere near winding down. While he wouldn't give specifics, he said he is currently working on another innovative project that is very different from "La creación."
"Music is eternal, just like art," said Valdés. "It is an eternal spiral that is always evolving. It has no end."