As anticipation builds around Art Basel Miami's return next week after its last bow in 2019, local and visiting art enthusiasts and partygoers will be deciding which of the many planned events are worth attending. The Miami Times has curated a list that highlights presenting Black creatives who explore art through different mediums, including fashion, technology and music. Take a look to get inspired.
Aku World

"Aku World: Miami" is a three-day series of immersive futuristic experiences which will be unveiled in the Wynwood Arts District at Wynwood Arts 29 Dec. 2-4. Collaborators across fashion, art, music and technology will step outside their realities and into the world of digital NFT (nonfungible token) explorer Aku. Conceptualized by artist and former MLB star Micah Johnson, Aku was created in answer to a young boy who questioned whether or not it was possible for astronauts to be Black. The series offers curated exhibitions, life-size interactive installations, exclusive and limited-edition merchandise with VIP collaborators – including Pusha-T, Jerome LaMaar and Aleali May – a 4D-scanning avatar NFT minting room, and intimate panel discussions with leaders in art, fashion and music. Musical artist Kehlani will also perform. Learn more and get tickets at Aku.World.
Josephine Baker tribute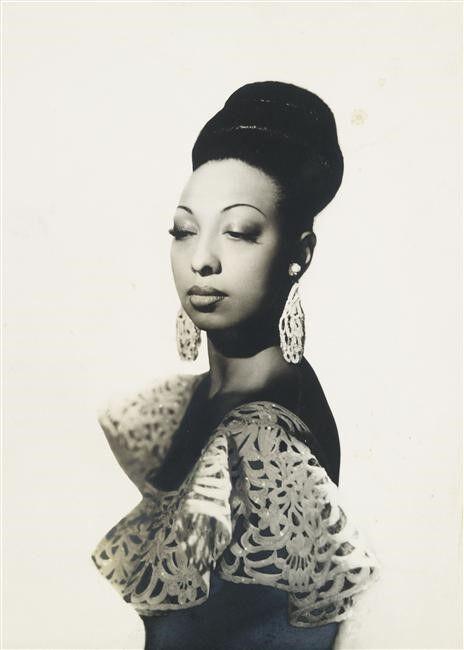 Nov. 28 will be declared "Josephine Baker Day" by Miami Beach, and fans and advocates are invited to stop by National Hotel Miami Beach on that date between 6:30-11:30 p.m. to pay tribute to the iconic performer and civil rights advocate. Baker's refusal to perform for a segregated audience in 1951 at the Copa City Club in Miami Beach led to the club's integration and mixed audiences elsewhere.
The event at the hotel will debut a permanent installation in honor of Baker, made possible through a partnership between the city and the Consulate General of France in Miami. "From Paris with Love," a painting by Black artist Addonis Parker, will be unveiled as part of the event, where guests can enjoy a special evening featuring a piano bar VIP session, a celebration of the proclamation with a video montage by the American Black Film Festival Miami, and a musical and dance celebration by Bianca Rosario and The Josephine Jazz Sextet. Learn more at NationalHotel.com/events.
Soul Basel
The Southeast Overtown/ Park West Community Redevelopment Agency presents Soul Basel, a four-day showcase of Black art from emerging and world-renowned artists, including the Florida Highwaymen Art Show Dec. 1 from 4  to 11 p.m. at the Dunn's Josephine Hotel in historic Overtown. The Highwaymen were a late-1950s group of primarily self-taught Black artists devoted to capturing Florida's natural landscapes; this exhibition features work from the group's leader, Alfred Hair, as well as that of Roy McClendon, John Maynard and James Gipson, to name a few. More than 60 pieces will be exhibited, with some available for purchase. Admission to the show is free; learn more and see the full schedule of events at ExperienceOvertown.com/soulbasel.
Unstaged with Lizzo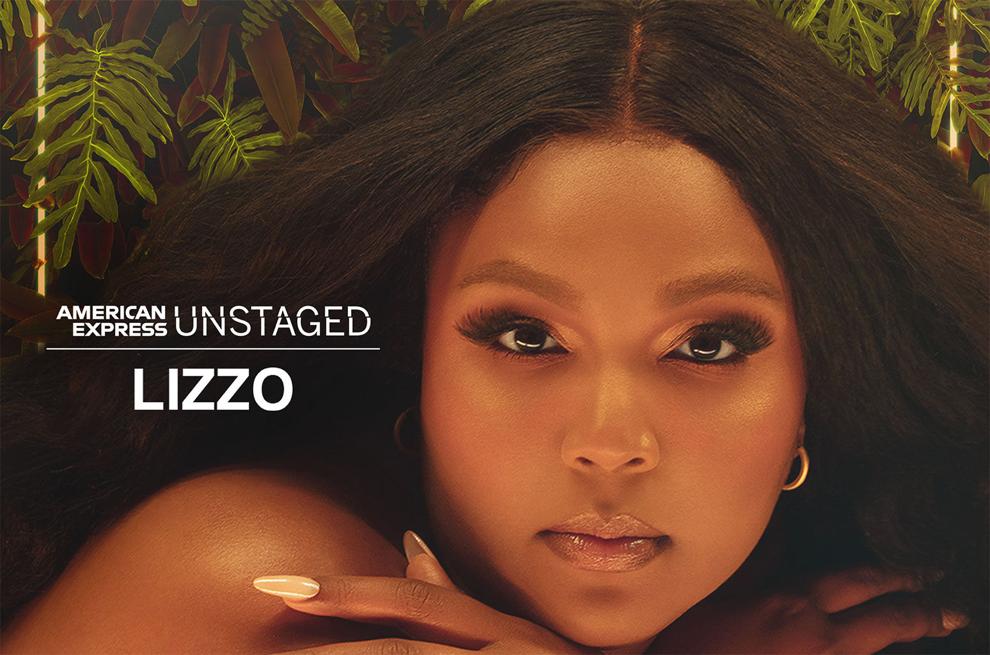 American Express Unstaged presents a live performance by three-time Grammy Award-winning superstar Lizzo, Dec. 4 at 9 p.m. at the Platinum Studio, located at the Miami Beach Edition Hotel. An interactive and shoppable exhibition featuring more than 20 diverse contemporary artists will be presented in tandem through a partnership with Artsy. Limited tickets will be available exclusively for AMEX platinum card members; the performance will be livestreamed globally on LIVENow for AMEX cardmembers – who will have access to exclusive packages while available – and fans. Learn more and get tickets at Live-Now.com/lizzo.
Jefferey Deitch X Shattered Glass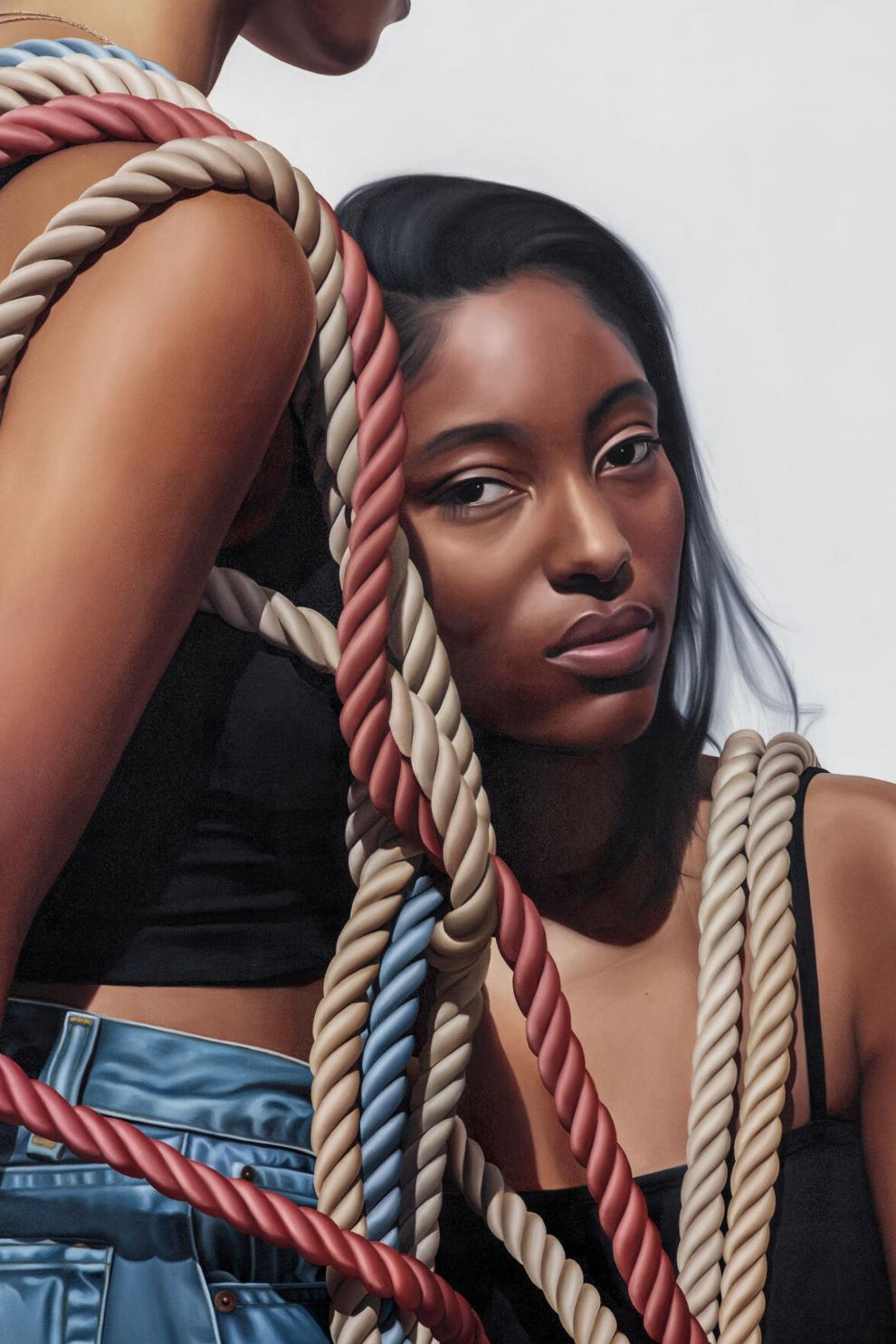 "Jefferey Deitch X Shattered Glass" will showcase the work of 15 emerging artists of color at the Moore Building in the Design District Nov. 29 – Dec. 5. The paintings, sculptures and photographic works in the exhibition are all figurative, and the subject matter is often the artists' community, life, family and friends. The collection represents a remarkable new generation that connects with a unique art audience. Learn more at MiamiDesignDistrict.net/listing/960.
Brand events
A-list celebrities flock to town to take part in Art Basel Miami festivities, just as locals do. Although many of the events they attend are private, these high-profile individuals will be spending time enjoying Miami's distinct culture. Miami streetwear brand UNKNWN founders LeBron James and Frankie Walker Jr. will host a Dolphin Collab Launch party on Nov. 30 at the store, while Louis Vuitton creative director and designer Virgil Abloh will unveil a showing of his Spring-Summer 2022 Men's collection on the same date. Cardi B will be "making money moves" during a party celebrating the launch of Whipshots, her new line of vodka-infused whipped creams, Dec. 4.