FAMU's Marching 100 dazzled in style when it performed in Paris this past week at a Louis Vuitton men's fashion show in the main courtyard of the Louvre museum. The Marching 100 brought 35 members of the band and 10 of its staffers to accompany them on an all-expenses paid trip to entertain spectators at the famed fashion show.
It's been 33 years since the Florida A&M University marching band was in the City of Light. FAMU last represented the United States in 1989 at France's Bastille Day celebration marking the French Revolution.
"We brought Tallahassee, we brought Florida A&M, we brought the incomparable Marching 100 to Paris by performing all the highlights we perform at Bragg Memorial Stadium and traveling on the road. That made it special," said FAMU band director and music professor Shelby R. Chipman, Ph.D., who himself performed as a band member in that 1989 Bastille Day parade.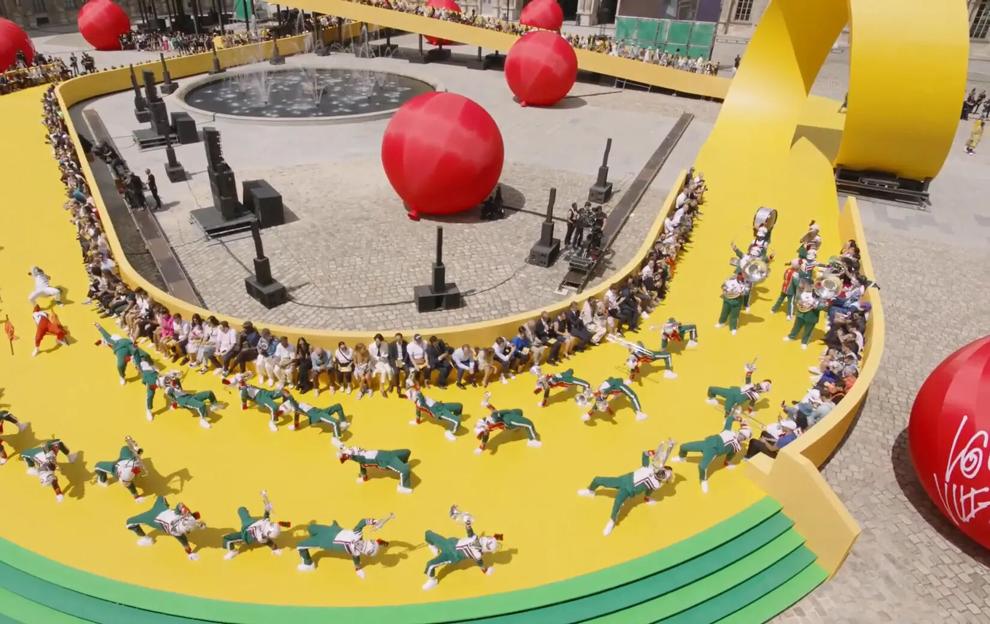 Anticipating such hits such as "Get up for the Rattlers" and "FAMU S.O.S (Sounds of Success)," you can't help but look forward to seeing the band perform these songs at this year's Orange Blossom Classic Labor Day weekend at Hard Rock Stadium in September.
FAMU drum major Jadon Roberts told ABC News "Good Morning America" in a report that he was more than excited to be a part of it all.
"This has been one of the most amazing experiences I've ever had in my life," said Roberts.
The idea for a marching band performance in the men's fashion show was a vision of Virgil Abloh, the late Louis Vuitton creative director who died last November at the age of 41. Abloh was the first Black American to take on the role of artistic director at a French luxury fashion house. The Marching 100 was selected by show producers to perform at the label's first spring-summer show since Abloh's death.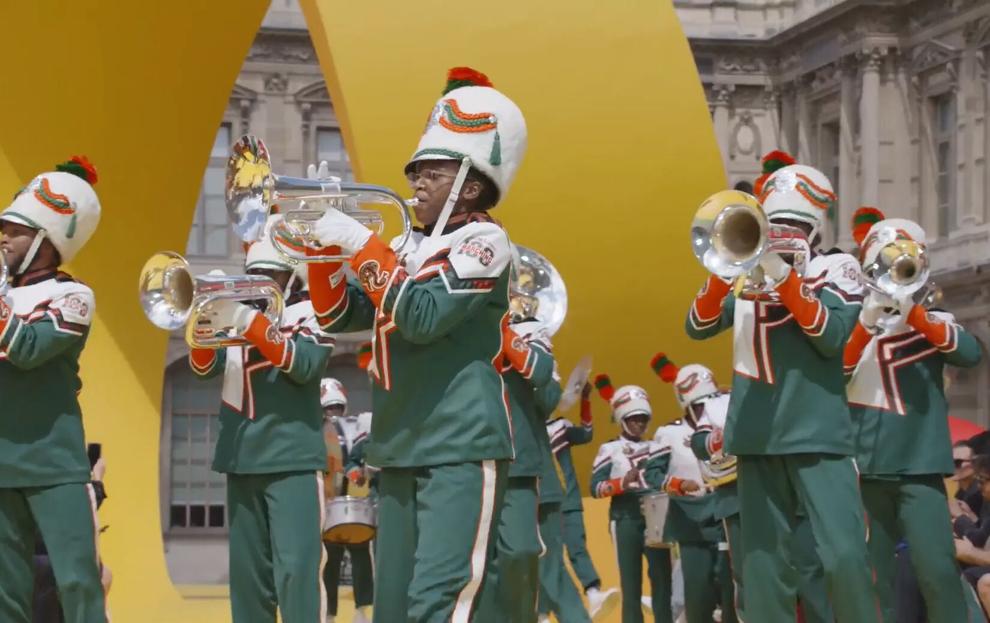 The Marching 100 performed in front of guests like supermodel Naomi Campbell and rapper Kendrick Lamar, who also performed hit songs from his latest album, "Mr. Morale & the Big Steppers." The performance can be viewed online on YouTube and the Louis Vuitton website.
A global presence for FAMU is what its late president, Frederick S. Humphries, Ph.D., wanted for the university. Opportunities such as these to expand university outreach opens the eyes of the world to HBCUs and Black culture in general.