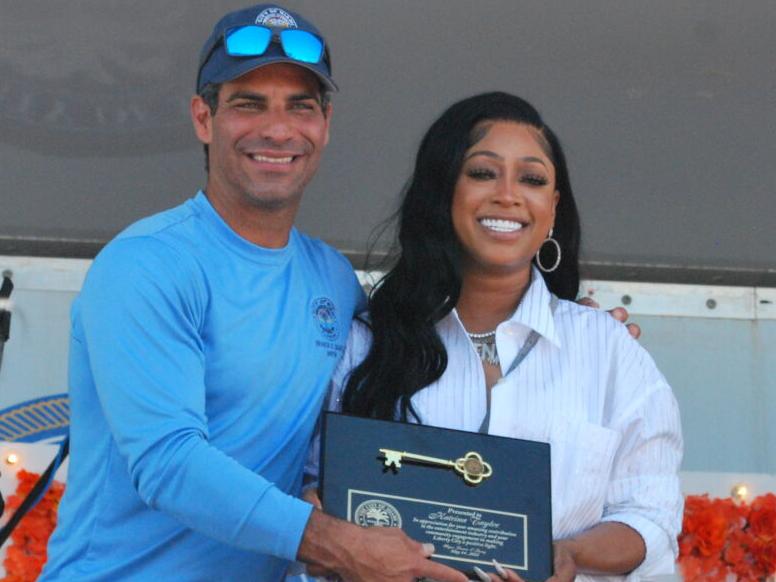 Liberty City's own Trina held a family-friendly street festival this past weekend to give back to the community that raised her.
On Saturday, May 14, the rapper reserved NW 15th Avenue in Liberty City from 62nd Terrace to NW 65th Street hold a concert, shower festivalgoers with giveaways and provide local vendors a space to sell their wares at the inaugural Trina Day. Also on hand were a bounce house and an arcade for children, while the crowd at large enjoyed performances by Larry Dog & Grind Mode, Yendi Songbird, The Northwestern Bulls marching band and a junkanoo band.
The rapper's nonprofit, Diamond Doll Foundation, joined with Black-owned businesses to hold a raffle with prizes that included remote-controlled cars, tablets and a 55-inch high-definition television set. There was even a dance contest in which everyone received a prize.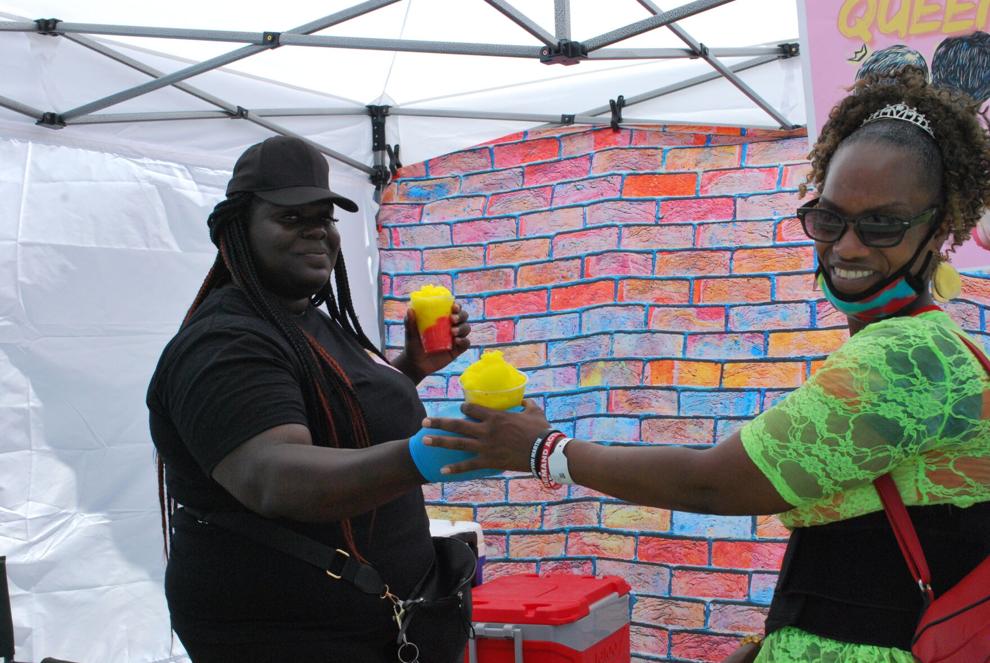 "This day would not have happened without all of you guys supporting for over twentysomething years and some of you have known me my whole life," said Trina, born Katrina Laverne Taylor. "I am beyond grateful ... honored to give back, to support, to help, our women, our children, our families."
Miami Mayor Francis X. Suarez awarded Trina a key to the city and presented her mother with a posthumous plaque for contributions in Trina's life.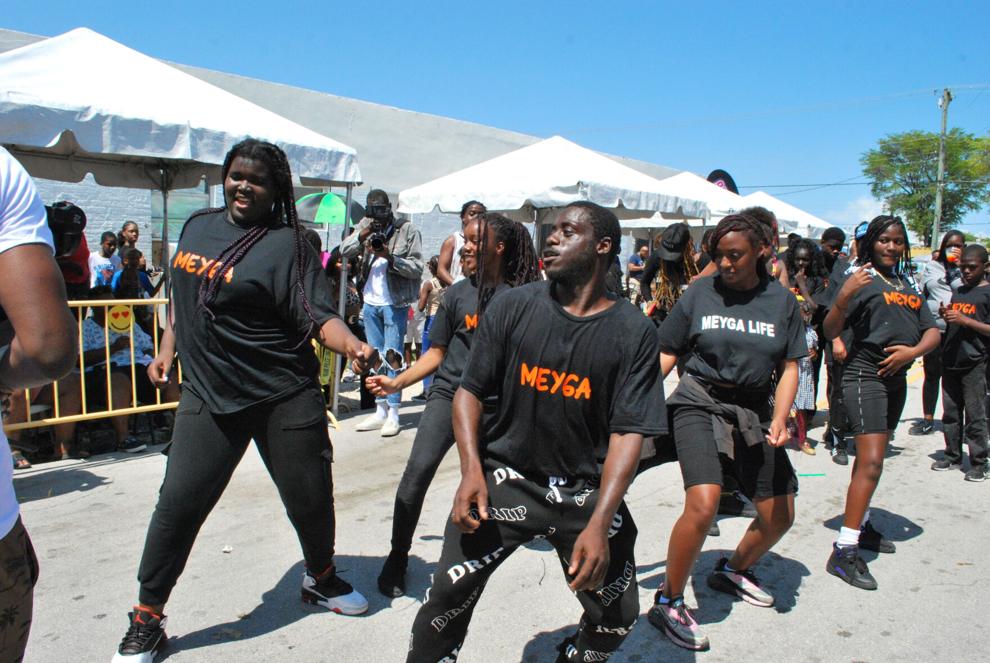 "There are not enough words in the vocabulary to express our deep appreciation for everything you've done for this community," Suarez told the rapper before a cheering crowd. "It wouldn't be proper to recognize you without recognizing [your mother] and the contributions she made in your life and … to our community. This is in loving memory of Vernessa 'Nessa' Taylor."
Keon Hardemon, Miami-Dade County commissioner for District 3, awarded Trina a key to Miami-Dade County, making her the first person to be awarded keys to both the city and county.
"We pay homage to her and the work. She continues in our community so together we'll get much more done," he said.
Trina bestowed Community Culture Awards during the event to people also known for their contributions to the city. Awards were presented to Josh Burke; Ted Lucas; Cindy Doucet, music producer and 99 Jamz DJ Supa Cindy; Elric "E-Class" Prince, owner of Finga Licking and Po' Boy Records; Valerie Dixon and Byron Trice.
Christine King, commissioner for Miami's District 5, praised Trina for continuing to give back to her community.
"For me to recognize another woman of excellence, I'm always for that," King said. "We're all role models."
Dorothy Bendross-Mindingall, school board member for District 2, spoke about the need for these types of events.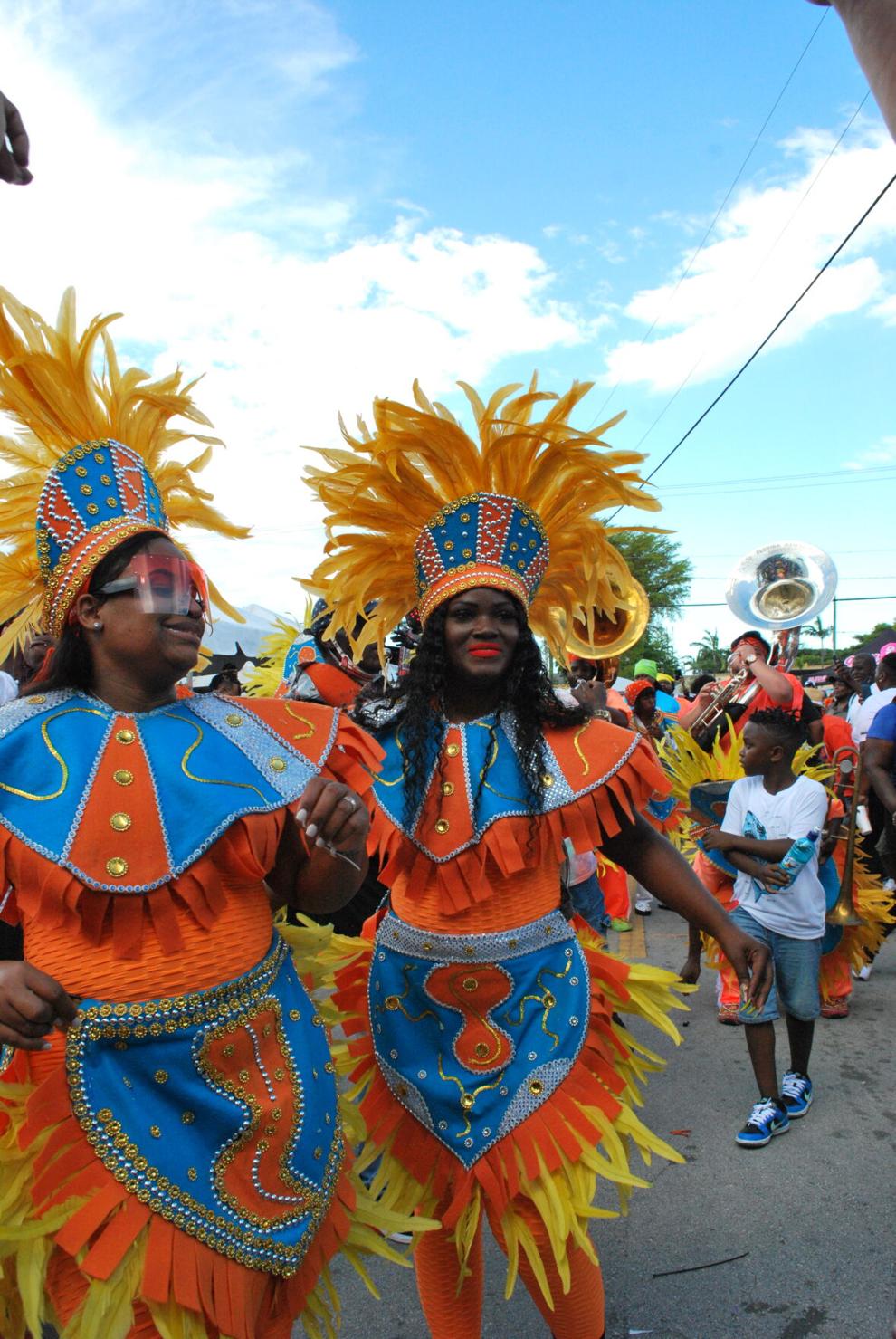 "Our children have been locked up for years," Mindingall said, referring to neighborhood crime that compels children to remain indoors. "So for them to come out to see Trina who made it, today is a special day, it's an awesome day. I am delighted to be here to support it."
Milton Smith, 31, a dance instructor from MEYGA Learning Center, said he grew up listening to Trina.
"It's nice to see somebody come back to the community and rebuild what was destroyed," Smith said. "The population destroyed by all the violence and killing and all the buildings shut down."
Felicia West Campbell, a local activist who advocates through Moms Demand Action, Bullets 4 Life, and the Positive People Network for survivors of HIV/AIDS, said she supports Trina and believes the event was also a message to young people to stay out of trouble and access the help that exists within their own community.
"I would love to see more events like this that would bring the Black community together," said Campbell.