Thirty vivid portraits of health care workers, from medical professionals to custodial staff, now line the white walls of the Mount Sinai Medical Center Skolnick Surgical Tower lobby.
Titled "On the Frontline," the series of artworks is a tribute to the employees on the frontlines of the COVID-19 pandemic that treat patients and keep the hospital running. In order to recognize these essential yet woefully undervalued workers, Mount Sinai Medical Center collaborated with Oolite Arts to create the exhibition, which is running through Feb. 12 of next year.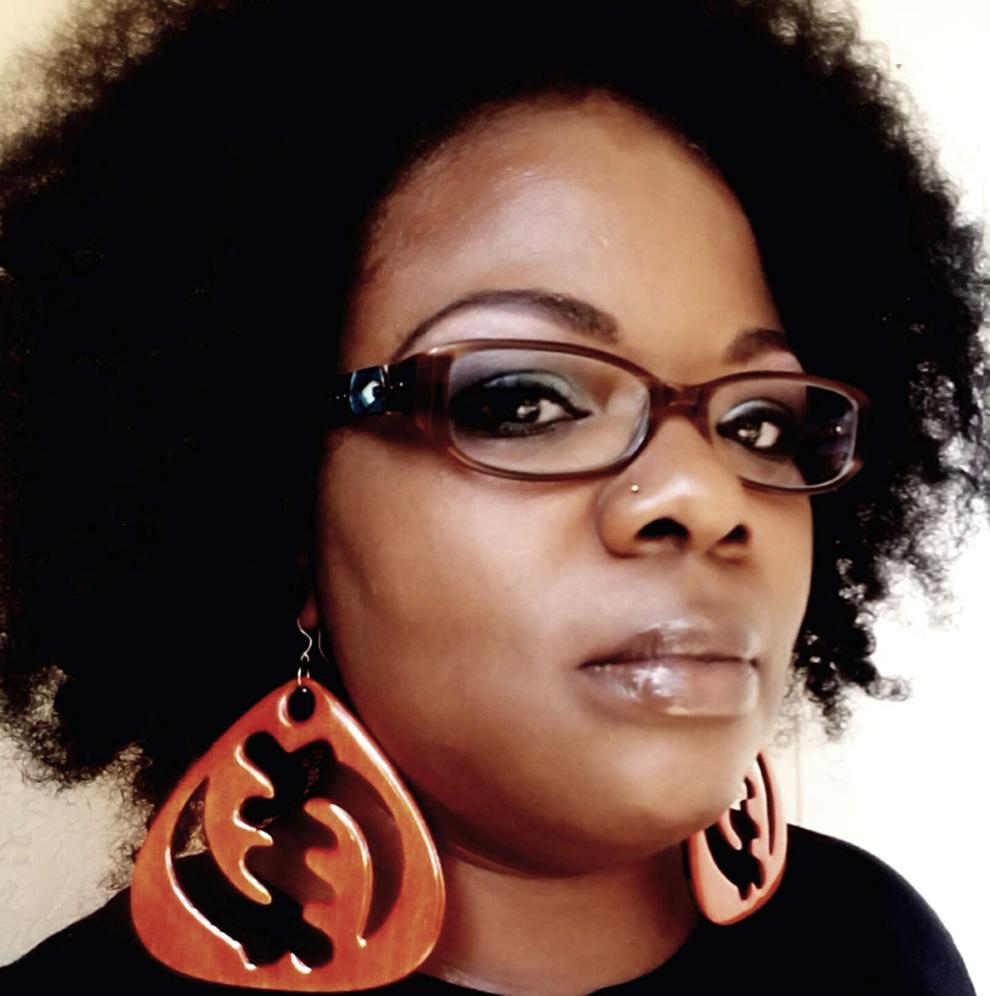 "We relied heavily and we're still relying heavily upon health care workers during this pandemic, like they never got a break," said artist Chire Regans. "They still have to save lives and help people, despite the choices made by people. That isn't lost on me."
Regans, also known as "VantaBlack," is one of the five Miami-based artists commissioned to be a part of the exhibition. Each artist was given six photographs of hospital staff they had never met and got to work on their pieces.
"Whenever I approach a portrait, if I'm fortunate enough to know the person, I create with that knowledge of this person, but since I hadn't met these people I had to create with the knowledge of what they do," Regans said. "But I love to tell people's stories through their faces."
Despite not knowing the workers personally, her creations also rose from her own experiences. Her mother, a retired nurse, reactivated her license and returned to work to help others in the midst of the pandemic.
"Her impact on my life, her being a caregiver and her being my mother, I personally experienced her sacrifices so I know a little bit about what these health care workers have been going through," Regans said.
Mark Fleuridor, another exhibition artist, likes to touch on themes of community and family in his work. For his "Frontline" portraits, he connected to his family members that also work in health care.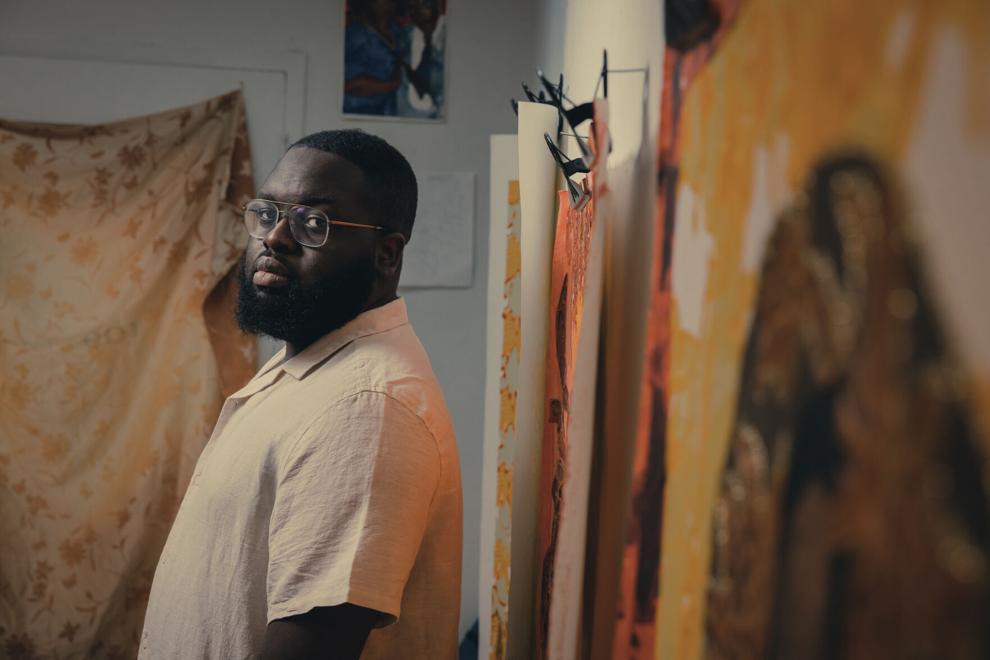 "While making the portraits, I thought about the sacrifices that I heard [from them] and thought about how important health care workers are to the community," he said. "I believe that even before the pandemic this exhibition would have been important and needed to honor people who make sacrifices within the hospital."
Creating the portraits in the same style as his usual art, Fleuridor used paper as a medium and painted mango tree leaves, which he feels captures the essence of Miami since the fruit can be found anywhere during the summer months.
"I reference mango leaves as my symbolism for appreciation for people in life," he said. "And the mango leaves are in the backgrounds of all my portraits and also in front of people, so I tried my best to create a safe environment in these artworks."
Regans typically works on paper but used acrylic paint on canvas for the series. The photographs she used as inspiration for the pieces appeared to be taken in the hospital itself. As a result, she incorporated the same blue backgrounds into her paintings because she felt the workplace was important to highlight for people to see.
Other local artists featured in the exhibition include Stephen Arboite, Morel Doucet and William Osorio. "On the Frontline" is on display for hospitalgoers to view, but the lobby is not currently open to the general public due to COVID-19 restrictions.
"It would be great if other people could see it, but as long as the health care workers can see that they're honored, that's what's most important," Fleuridor said.