"When I came back home [from college] I realized there was just something missing in this neighborhood, especially for us," said Jasmine Anderson. "I wanted to help revitalize and bring that culture back to my hometown."
That thought is what led Anderson and her partners to launch The Black Market MIA, a new outdoor market in Richmond Heights that opened in October and will take place once a month at the corner of Lincoln Boulevard and Dunbar Drive.
The market currently includes 18-20 food and craft vendors that organizers hope will swell to 50, as well as a DJ. Social distancing and masks are required. Event organizers said the first two markets, held Oct. 31 and Nov. 28, were a huge success, with dozens of people trickling in throughout the day.
Hosted by The Hue Collective MIA, a nonprofit made up of three Miami natives, the market's aim is to feature local Black-owned businesses and bring some life back to the Richmond Heights area.
"I enjoy helping others and doing things for the community. That's pretty much how the collective started," said Sydra Withers, the organization's CEO.
Withers grew up in Richmond Heights and was always looking for ways to help out in the neighborhood. She developed the idea for the collective while working from home during the coronavirus lockdown.
"The Hue Collective's mission is to bring multifaceted individuals together to collaborate and create these really critical experiences for communities of color, specifically in South Miami-Dade, because we don't have anything like that down here," Withers said.
After pitching the idea of a collective to her friends and loved ones, two decided to join her in the endeavor. Her partners, Anderson and Frederick Porter, handle event coordination and community outreach. The group wanted its first event to highlight entrepreneurs, because they're a cornerstone of every community. That led to The Black Market MIA.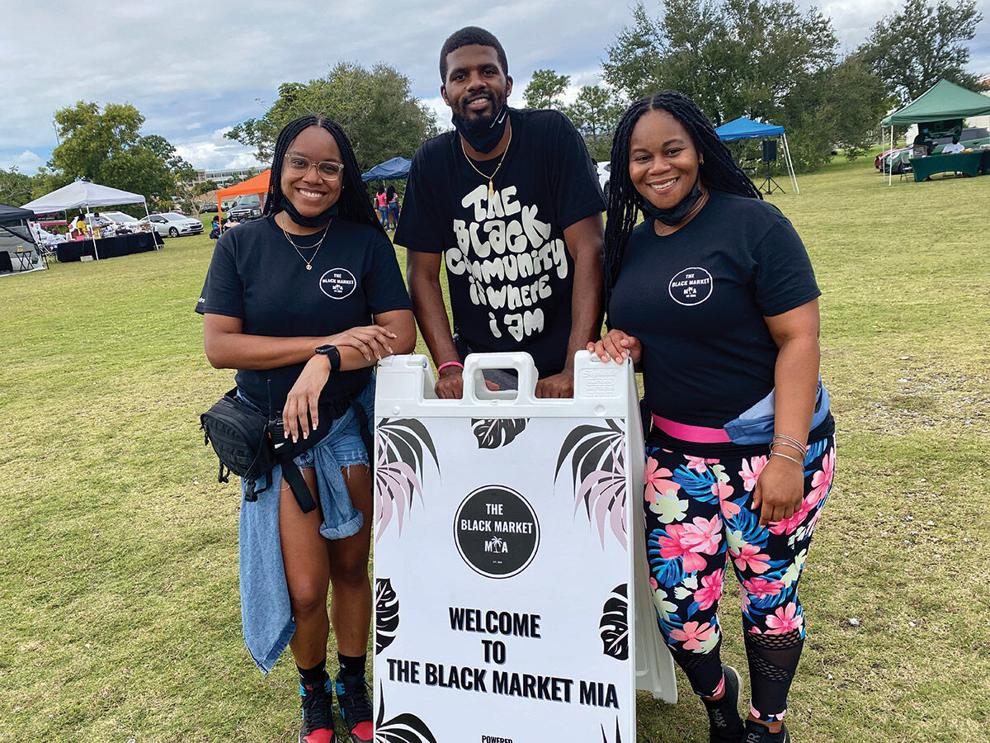 "I created a small business of my own in college, and was able to attend markets like this one," said Anderson, who attended FAMU.
The market has already proved a boon to several participating vendors.
"We've seen a lot of good things come about from this, because we have certain stipulations in place in order for these vendors to sell their goods," Withers said.
Participants must be registered with the state. This has prompted several local entrepreneurs to legitimize their businesses, according to Withers. Others have reaped a different type of benefit.
AJ's SinnaBuns, a husband-and-wife duo that sells various flavors of homemade cinnamon buns, gained significant popularity after taking part in the first market.
"I kind of put off the idea of doing a pop-up or a market," said Aaron Jean-Pierre, co-owner of AJ's SinnaBuns. "But when we finally did, it blew up."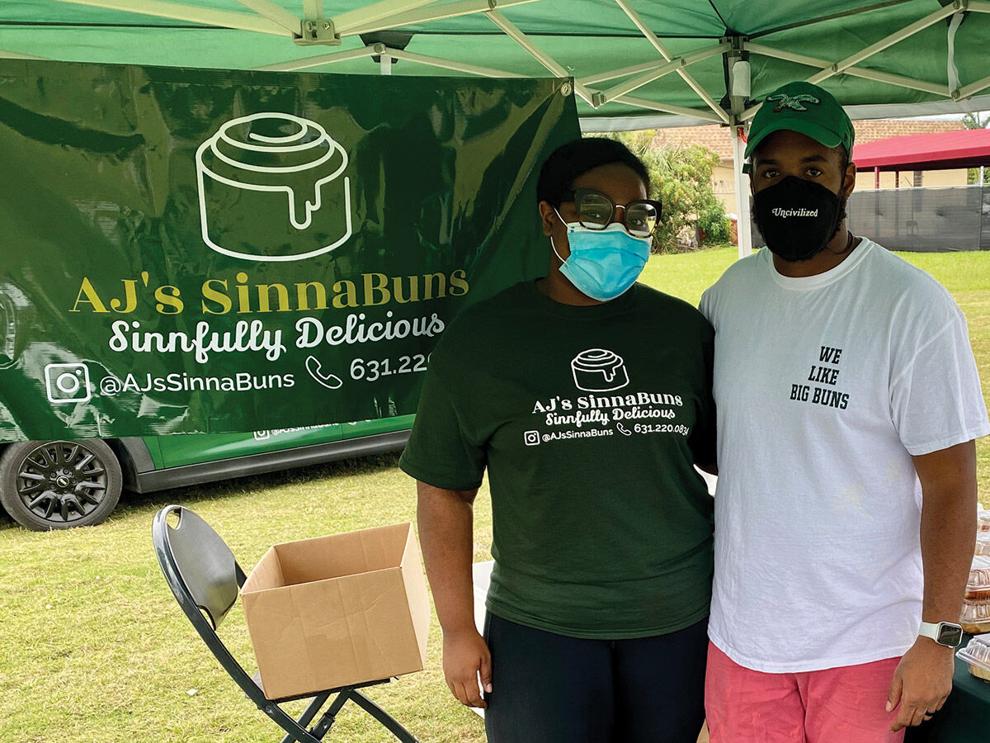 After gaining new followers on social media and receiving an increase in orders, the duo decided to participate in other farmers markets as well.
"The business is just growing," Jean-Pierre said. "Cooking is a passion of mine, and I've worked on these recipes for the past three years, so for it to finally come together is something I'm really happy about."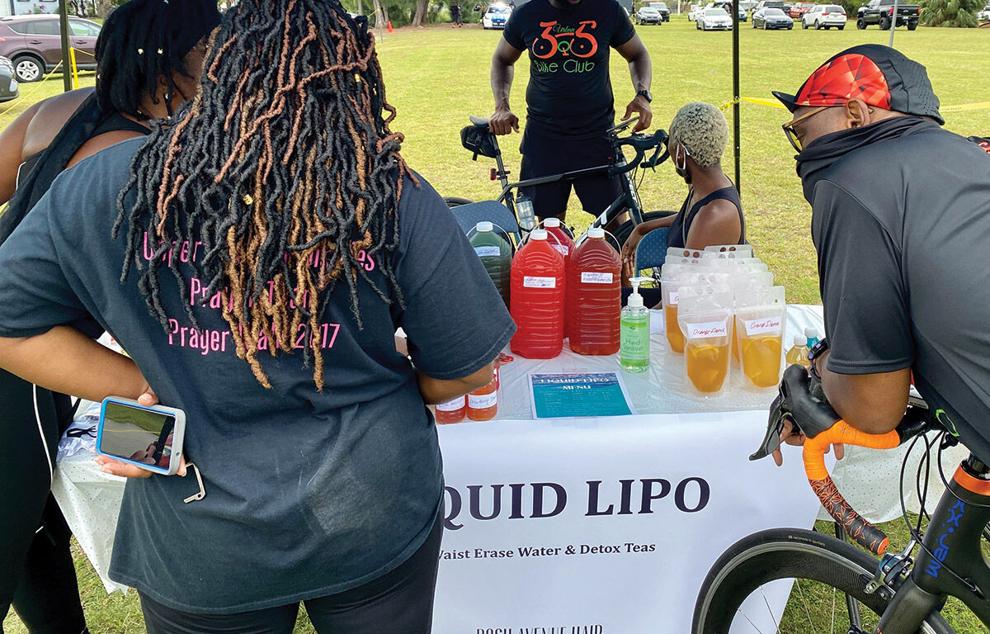 Another entrepreneur who's happy with the turnout of the market is Victoria Cardona, owner of the Cardona's Kitchen food truck.
"We were here at the first market and it was a great success," she said. "I definitely wanted to come back, support and be a part of this wonderful culture."
Cardona is a former kitchen manager of a restaurant in Charleston, South Carolina. When the COVID-19 pandemic hit the restaurant shut down.
"I had to come up with a Plan B quick," she said.
Cardona moved back down to her hometown of South Florida and started selling plates of food. Eventually, it turned into a full-blown business, one to which she ultimately decided to fully commit.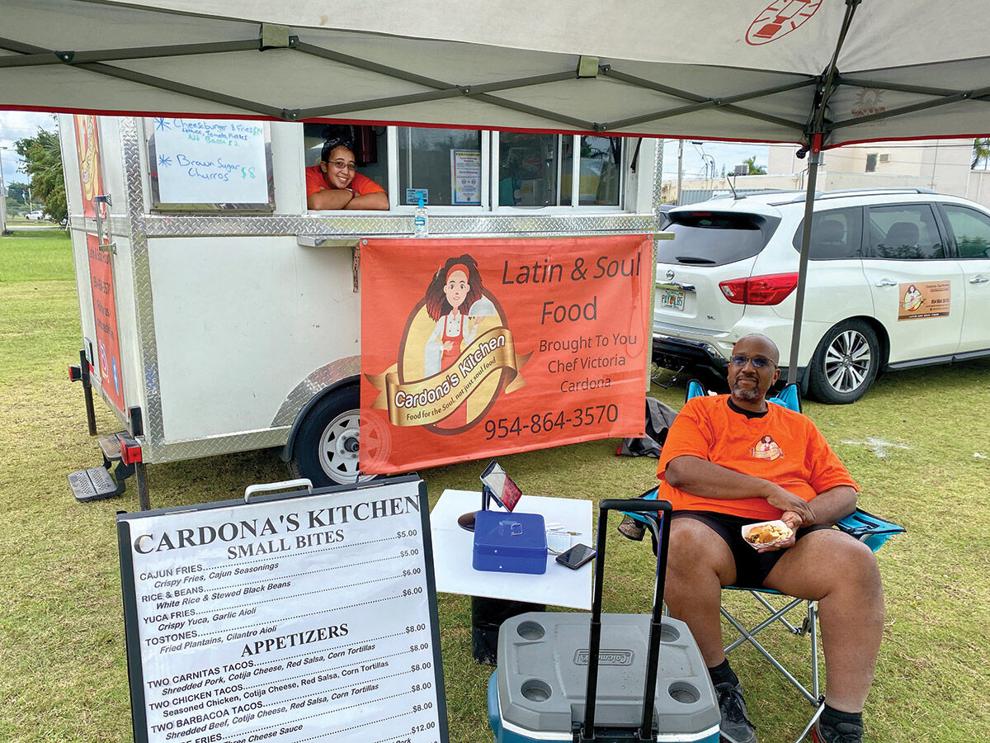 "When I finally got the call to go back to my old job, I said 'Nope. I'm gonna stay down here and open up a business,'" she said. "It has been the best decision I have ever made."
The Hue Collective has many plans for the future.
Gentrification is an issue the group hopes to address through finance and homeownership workshops later on. Hue also hopes to host entrepreneurship workshops.
"We're just getting started," said an enthusiastic Anderson. "We want to grow and keep moving forward."
The next market will be held Dec. 19. For more information, visit thehuecollectivemia.org.