From Harriet Tubman to Black Lives Matter movement founders, Black women have been on the front lines of a centurieslong fight to eradicate injustice and empower communities to reclaim their rights.
Their involvement in this fight spans across different industries, ranging from health care, education and even spreading to male-dominated fields like government and politics. In the female-dominated nonprofit sector, where nearly 75% of American employees are women, recent studies reveal an uptick in women earning seats at the decision-making table as more pursue careers related to social justice.
Candid reported that the number of women holding CEO positions in philanthropy has steadily increased to 57% total among small nonprofits in the country; organizations with bigger operating budgets have seen a 10% jump since 2005.
That increase is reflected in Miami-Dade County's more than 10,000 nonprofits with an economic impact totaling $23.7 billion, according to a report produced by the Greater Miami Chamber of Commerce Nonprofit Business Committee.
"We see so many disparities in our community and I think it's imperative for children and girls of color to see people that look like them that are leading … and also thinking of ways to pay it forward," said Tina Brown, Honey Shine CEO and executive director of Overtown Youth Center.
For most women steering the ship of their respective nonprofits, the passion for change and the mission of their organizations supersede any obstacles that come with the territory.
"When we invest in women, families benefit instantly," said Marleine Bastien, executive director of the Family Action Network Movement. "They are the catalyzers and backbones of the family. When you're able to empower them and see that investment, all the sacrifices made become worth it."
When asked why women were migrating to this line of work, Belafonte TACOLCY CEO Shownda Pagan said, "This is truly a woman's work. We're detail-oriented, passionate, know how to lead and handle things with diplomacy and care, which is what this work requires. We've always been there behind the scenes and know what tugs at the heart of our community."
Because women are clearly carrying the torch on behalf of children and families in Miami-Dade, The Miami Times is featuring 10 Black women-led nonprofits with operating budgets between $370,000 – $5,000,000 in honor of women's history month.
These women are change agents in their communities who prioritize programs that benefit Black and brown communities, often having to pull from their own resources and sacrifice their time for the greater good.
The list was compiled with help from The Children's Trust, a major financial contributor and supporter of nonprofits led by Black women.
Tina Brown
Honey Shine CEO
Mourning Family Foundation CEO
Overtown Youth Center Executive Director
Savannah State University graduate Tina Brown never thought she would be heading Honey Shine, a girls mentorship program founded by Tracy Mourning in 2002, serving roughly 300 girls age 8-18. Brown graduated with bachelor's and master's degrees in business with a concentration in accounting. With previous work experience at Royal Caribbean and Paranova, she was sure her career would lead her to a position at a certified public accountant firm. That is, until she found herself at Honey Shine as accounting director.
Brown soon fell in love with the organization's mission to inspire young girls to pursue educational avenues and other initiatives that boost their self-esteem. Seeing the impact of its summer camp program, workshops, field trips and the Girl Speak: You Matter empowerment series discussing relevant topics around race and girlhood, she was reminded of her own childhood in Overtown, where she received support to pursue education and other opportunities that played a role in her success.
A willingness to pay it forward and a commitment to supporting youth in the inner-city led Brown to accept positions as CEO of Honey Shine, executive director at Overtown Youth Center and CEO of the Mourning Family Foundation, meaning she carries not one, but three leadership positions that she uses to foster growth in one of Miami's most vulnerable communities – Overtown.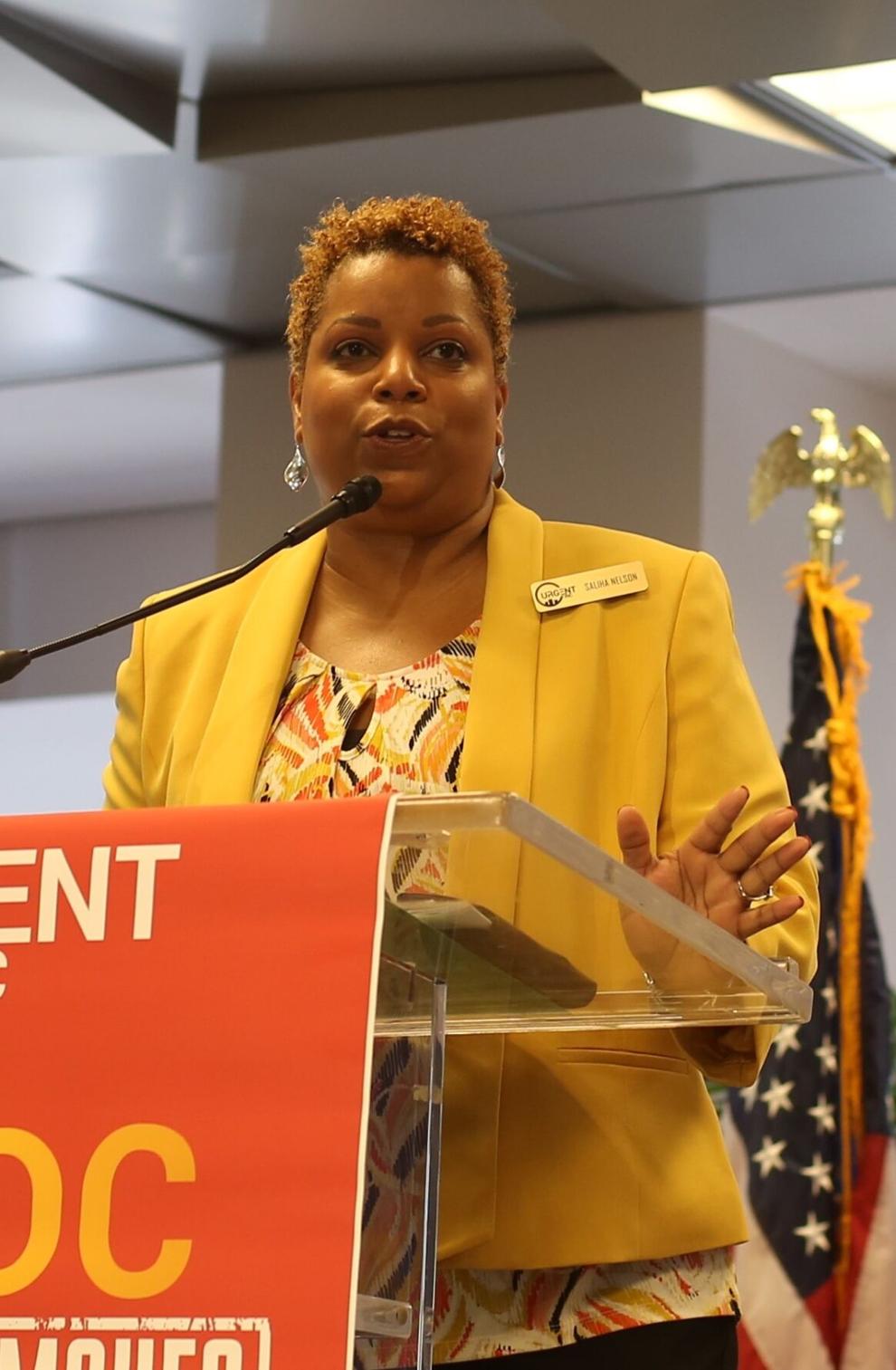 Saliha Nelson
Urgent Inc. CEO
Saliha Nelson knows a thing or two about being dedicated to a cause. It was 21 years ago that she volunteered with Urgent Inc. – a youth and community development organization founded in 1994 – and she's never looked back. Nelson was one of few volunteers who helped craft Urgent's direct service program back in 2000 to provide an after-school program at Booker T. Washington Senior High School. She moved up the ranks to paid staff member, program coordinator, vice president and finally, CEO, a title she earned two years ago.
Holding a bachelor's degree in education from Northwestern University, Nelson's values align with the organization's mission to empower young minds and provide all the economic, education and social resources necessary for them to thrive. The organization's impact footprint reaches Overtown, Little Haiti, Liberty City and parts of Goulds. In the past, its professional development experiences for Miami's teens brought 500 people together for a networking event including young people, industry professionals and entrepreneurs.
As CEO, Nelson plans to strengthen the organization's core programs to be used as a platform that elevates the voices and issues of today's youth through the arts. Her passion is to support the people in her community and be continually responsive to what goes on there.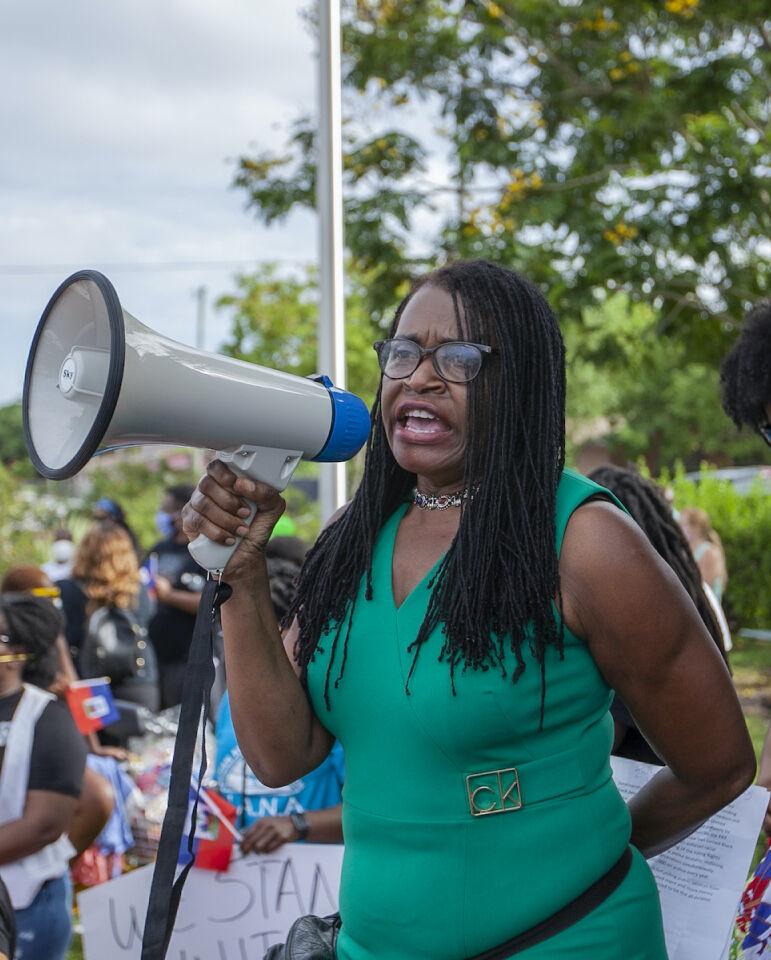 Marleine Bastien
FANM CEO
Marleine Bastien is a familiar face to many residents in Miami-Dade County. Since migrating to Miami in 1981, she has been a persistent advocate for the city's immigrant communities and families. Her keen sense for social activism dates back to her early childhood in Haiti, where she watched her father juggle work as a farmer and the village's resident physician, often opening up their home to the injured or sick. He also opened the first school in the area and passed down a sense of responsibility to his eight kids, with Bastien being a product of that mindset.
In America, Bastien found herself landing headfirst into social service roles as a volunteer, interpreter and paralegal at the Haitian Refugee Center at the onset of the Haitian refugee crisis in the early 1990s, before transitioning to social worker at Jackson Memorial Hospital after getting her master's. She originally felt she might have made the greatest impact practicing medicine, but was quietly discouraged by a white advisor at Miami Dade College, who apologized years later. Bastien instead ultimately merged her social work experience with health education to start an HIV support group for women and families. Her activism pushed her to create the Family Action Network Movement (FANM), formerly known as Fanm Ayisyen Nan Miyami, in 1991. Since then she's been responsible for leading campaigns in favor of extending Temporary Protected Status for Miami's immigrant population, the passage of the Dream Act and Living Wage and Human Rights Ordinances.
FANM's advocacy work allowed the late Desiline Victor, a then 102-year-old Haitian woman, to participate in electing Barack Obama her first time voting. Not only does FANM provide an array of social services to low-income communities, but it also creates a base of empowered residents who organize around immigration, housing, human rights and health access issues. With its strong families equals strong communities motto, it serves more than 6,000 families per year through mental health resources, domestic violence intervention, after school programs and economic development.
Bastien, who most assuredly made her father proud, does not plan to stop anytime soon, recently announced plans to launch wealth-building programs in the Black community to encourage investment mindsets.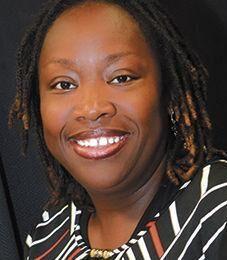 Shownda Pagan
Belafonte TACOLCY CEO
Like Nelson, Shownda Pagan also entered the nonprofit sector from a corporate background – she previously worked in sales for Norwegian Cruise Line. But Pagan longed to interact with her community and effect change at the local level, so she left her job and went on a hiatus. It was during that time that she discovered an interest in community impact work. Pagan then got involved with the Miami Children's Initiative (MCI) as a consultant. From there she became MCI's program director and interim CEO, working hand-in-hand with other like-minded organizations including Belafonte TACOLCY, where her passion for the community's vulnerable populations of senior citizens, women and children drew her to the CEO position less than a year ago.
TACOLCY was founded in 1966 in Liberty City by Frances Henderson during a period of racial tensions. The goal was to provide enrichment programs for children and families through literacy, civic leadership, community wellness and intervention efforts. Pagan, who had experience leading socioeconomic programs, writing grants and securing awards from various funders, faced challenges other CEOs did not have to encounter in their first year on the job. She was forced to maneuver through the height of the pandemic, keeping in mind the organization's mission and limited funding. She's held her ground and – working with funders and her team – has reinvested resources to keep families safe and supported during a difficult year, in part through food and PPE distribution events.
Outside of her role at TACOLCY, Pagan is the founder of the Empowered Women Summit, a virtual platform that encourages women to reach their full potential. What keeps her going is her belief that when someone does something they love, it's not considered work.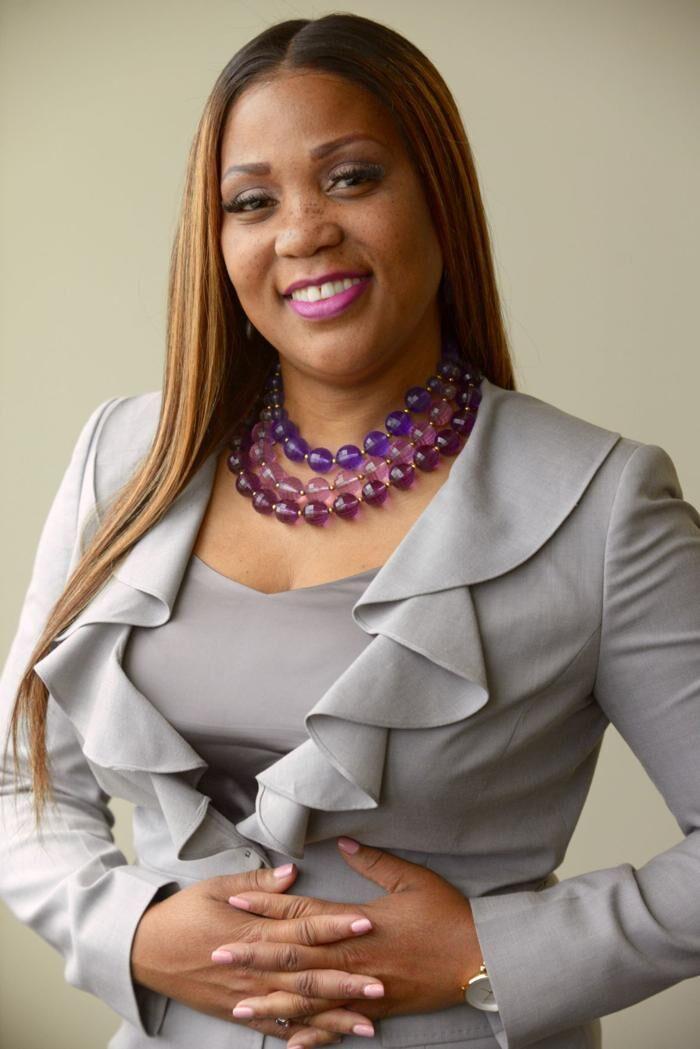 LaTousha Daniels
Miami Children's Initiative President & CEO
LaTousha Daniels has years of government and community service under her belt. She is a former grant administrator with Miami-Dade County Parks, Recreation and Open Spaces. She was a legislative aide to the late Arthur Teele and worked as assistant executive director of the Greater North Miami Chamber of Commerce. Her bachelor's in business administration from Florida Memorial University and grant specialist certificate helped earn her a spot as CEO of Miami Children's Initiative.
The organization is known for breaking the cycle of poverty among Liberty City's youth through its work with schools and faith-based institutions. With early education programs, parenting classes, summer programs, vegetable gardens and community-building events, MCI has made a significant mark on the community since its inception in 2006. Daniels actively engages with the community through monthly radio shows with co-host Cedric Dawkins, annual toy drives and other events directly impacting Liberty City families. On top of that, she is the associate minister of Friendship Missionary Baptist Church and manages LD Consulting, a firm providing grant writing and nonprofit program development.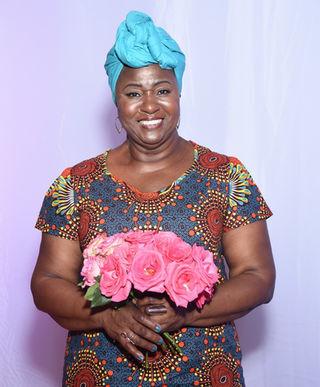 Thema Campbell
Girl Power Rocks CEO, President & Founder
Hattie Skinner Bacon left an impressionable mark on her community when she opened her home to children and families who needed a safe haven decades ago. Her granddaughter, Thema Campbell, continued that tradition through her Girl Power Rocks organization, which she founded in 2000. It serves as a prevention and intervention social change program that promotes positive behavior among girls age 11-17.
Through the organization, girls can tap into workshops and materials about substance abuse and ways to improve self-esteem. The programs offered there include an after-school program that focuses on academic and personal achievement, a girls' choir group, therapy services and an alternative to outdoor suspension program.
Campbell directs the organization's mission to meet people in the community where they live and to provide healthy alternatives to life's problems in challenged neighborhoods. As a co-chair of the Juvenile Justice Board and a member of the Miami-Dade Youth Crime Task Force, she's watched young girls go down a wrong path without the resources or support needed to steer them in the right direction. The desire to intervene on behalf of girls led her to be intentional about creating a nonprofit that truly caters to the plight of young Black girls.
One of the most notable aspects of the program is the attention placed on girls trapped in a cycle of poverty and crime. The intervention program provides resources to those 17 and under who were arrested for nonviolent offenses, giving them access to an educational component that addresses character development, health and wellness, counseling and life skills training.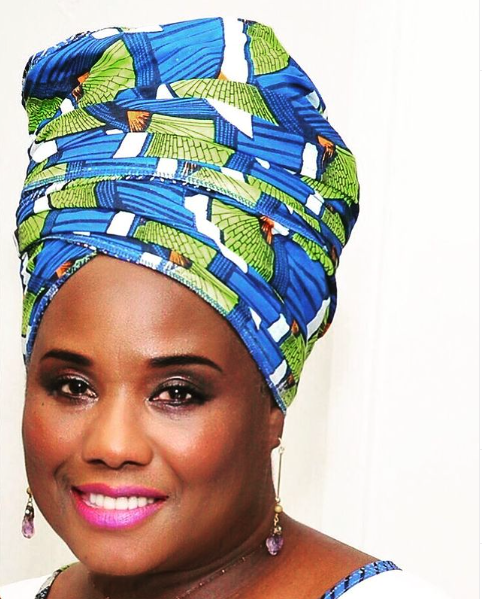 Carolyn Nesbitt
Concerned African Women CEO & Founder
For 32 years, Carolyn Nesbitt has been at the helm of Concerned African Women, a family-oriented organization dedicated to increasing knowledge of history and heritage among people of African descent. Founded in 1989, the mission of the organization is to unify people through the artistic, educational and social needs of children and families. Based in Miami Gardens, the organization provides a variety of services, like after-school, summer and family empowerment programs. Literacy is a cornerstone of all its programming.
The organization works primarily with children in the school system who are referred because they are reading two or more grade levels behind. Other major referral sources include the Department of Juvenile Justice Community Control Division and Miami-Dade County Delinquency Prevention Services. Together with DJJ, Concerned African Women operates an eight-week behavior improvement course for youth called the Improving Quality Control Program. Under Nesbitt's leadership, nearly 2,000 youth considered high-risk for ending up in the juvenile justice system successfully completed the program.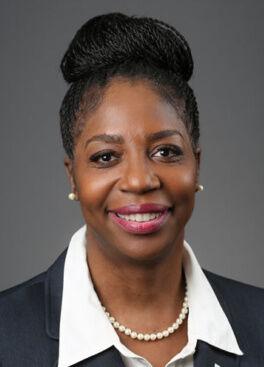 Dorcas Wilcox
Miami Bridge Youth & Family Services CEO
Growing up in Liberty City, Dorcas Wilcox recognized the disparities in her community. After graduating from Florida International University, she served in the U.S. Army for two years and in the U.S. Army National Guard for six. Wilcox holds a master's degree in social work from SUNY Stony Brook and a Ph.D. in educational leadership from Barry University. She worked as a clinical social worker in various states before returning to Miami where she was first inspired to help the disenfranchised.
Wilcox worked at Miami-Dade County Public Schools for 10 years before ascending into her role as CEO of Miami Bridge Youth & Family Services. Since that time she's played an integral part in increasing community awareness, restructuring the work of the organization and improving its fiscal standing. Its mission is to promote youth development and support for families through counseling, mental health, mentoring and case management services.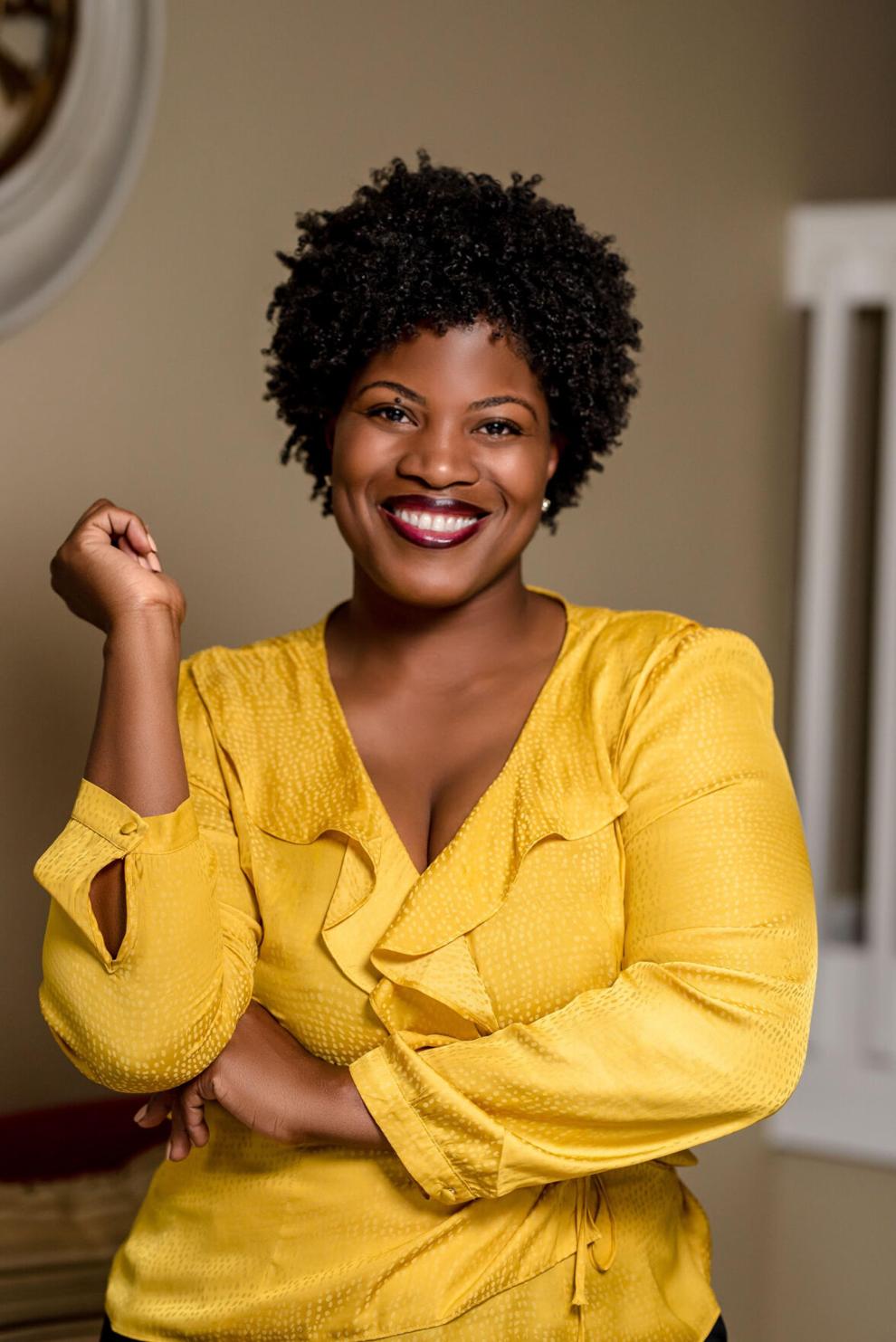 Anike Sakariyawo
S.E.E.K Foundation Executive Director & Founder
Anike Sakariyawo was an educator for 15 years before retiring from Miami Dade County Public Schools to dedicate her time and resources to Seeking Education Empowers Knowledge (S.E.E.K), a nonprofit organization she founded in 2012.
As a teacher, Sakariyawo had noticed that Title 1 schools lacked the proper funding to support STEM studies, and that the lack of funding resulted in minimal technology and hands-on learning experiences for her students. When she began teaching science to 6th graders in 2010, she was intimidated by the idea of making science interesting and fun for her students, and found some difficulty doing so with limited resources. Inspired to bridge the digital and STEM divide, she felt empowered to implement programs at different schools using her experience as a science instructor.
In 2016, Sakariyawo launched the first Robotics program at Miami Norland Senior High School and received a grant from Best Buy to send its students to state and national competitions. S.E.E.K later launched an all-girls STEM summer camp where its participants could choose from specialties like drones, farming business, agriculture, and hydroponics. The foundation provides opportunities for community involvement, health and fitness education, and coding.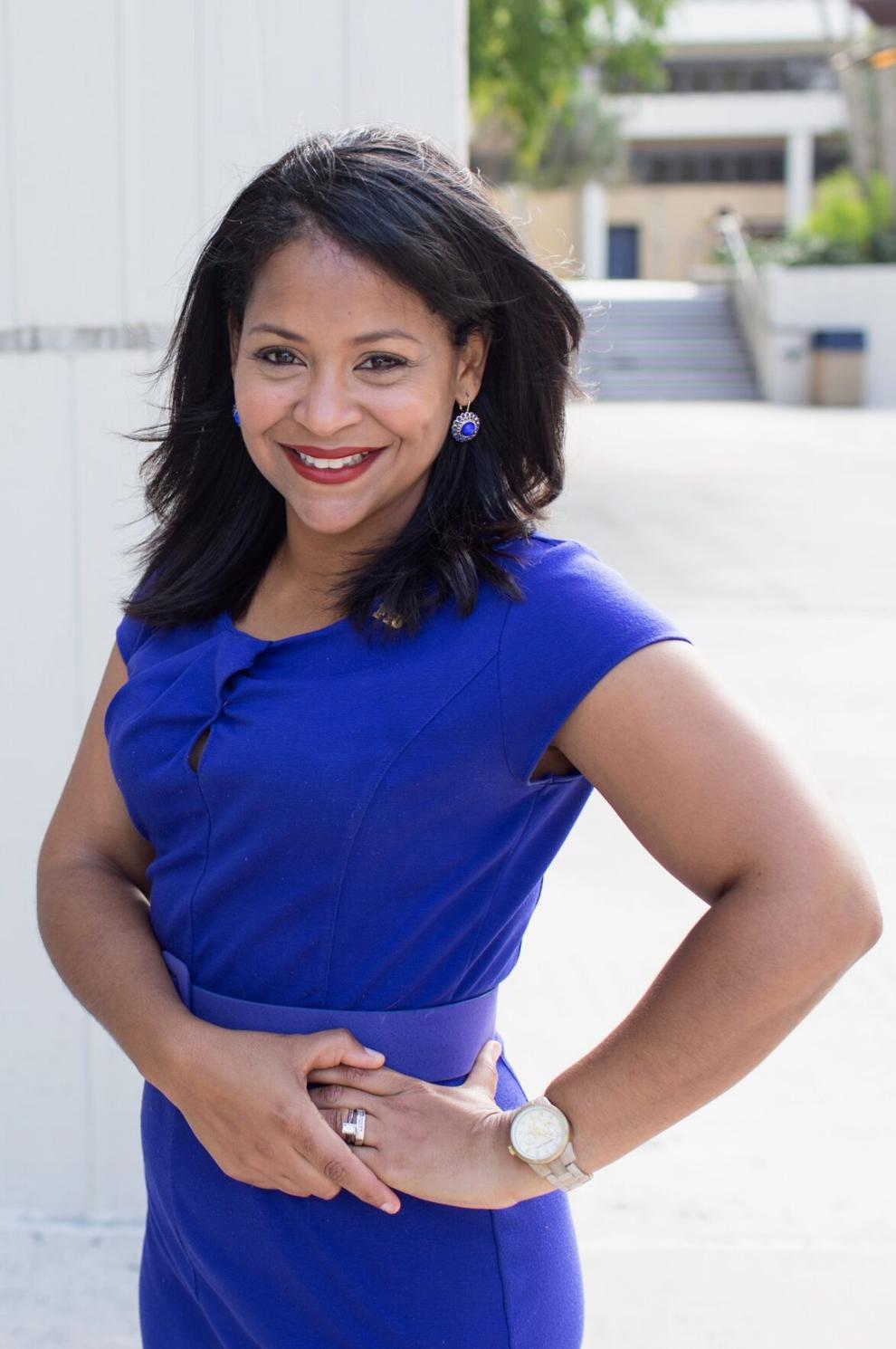 Lori-Ann Cox
Breakthrough Miami CEO
Jamaica native Lori-Ann Cox was named CEO of Breakthrough Miami in 2018, after more than 20 years working in education management. After receiving her master's degree in business administration from Florida International University, she worked in director roles for FIU's alumni advocacy, community and corporate relations, and new prospect development programs.
Cox's life of service has been rooted in the power of education and at Breakthrough, she's worked to enforce social enrichment programs and close educational barriers for the 1,300 students the nonprofit serves. It is known for its students-teaching-students model. Through the organization's programming, underserved children in grades 5-12 gain access to high school enrollment opportunities, scholarships and other resources that help them transition to higher education.
The students participate on Saturdays throughout the school year or during summer; teaching fellows design instruction for elective or core courses with guidance from program directors. The program is offered across six sites at public and private schools. About 96% of participants are at risk of failing to enter or complete college because of economic and social issues tied to their race or ethnicity.
Cox has steered the program into being recognized as the best summer learning program by the National Summer Learning Association, and was recently named the winner of the Innovation in Distance Learning Award by the Florida Education Foundation for extending the program's reach through a digital setting during the pandemic.