There's much more to New York than its five boroughs, namely Buffalo, the second-largest city in the state, with a population of 278,349.
Located in western New York, Buffalo, known as the "Friendly City" and "Queen City," is a big city with a small-town feel. It's also rich in Black history dating back to the 1800s with the Underground Railroad, abolitionist movement, Jazz Age, civil rights movement and present-day social justice movement. Buffalo also is bursting with entrepreneurs, from restaurants to cultural tours and everything in between.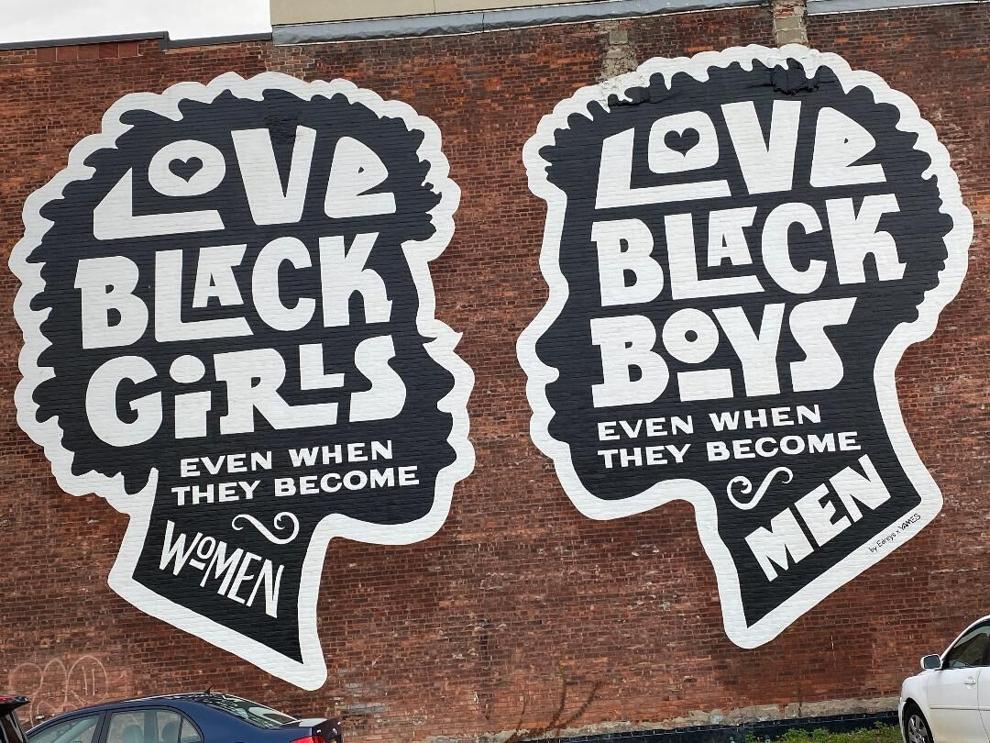 If you're looking to travel to Buffalo from South Florida, you'll need to depart from Miami International Airport and take Frontier Airlines, the only carrier flying directly into Buffalo Niagara International Airport. The airport is mid-sized and easy to navigate, and about 20 minutes from downtown Buffalo.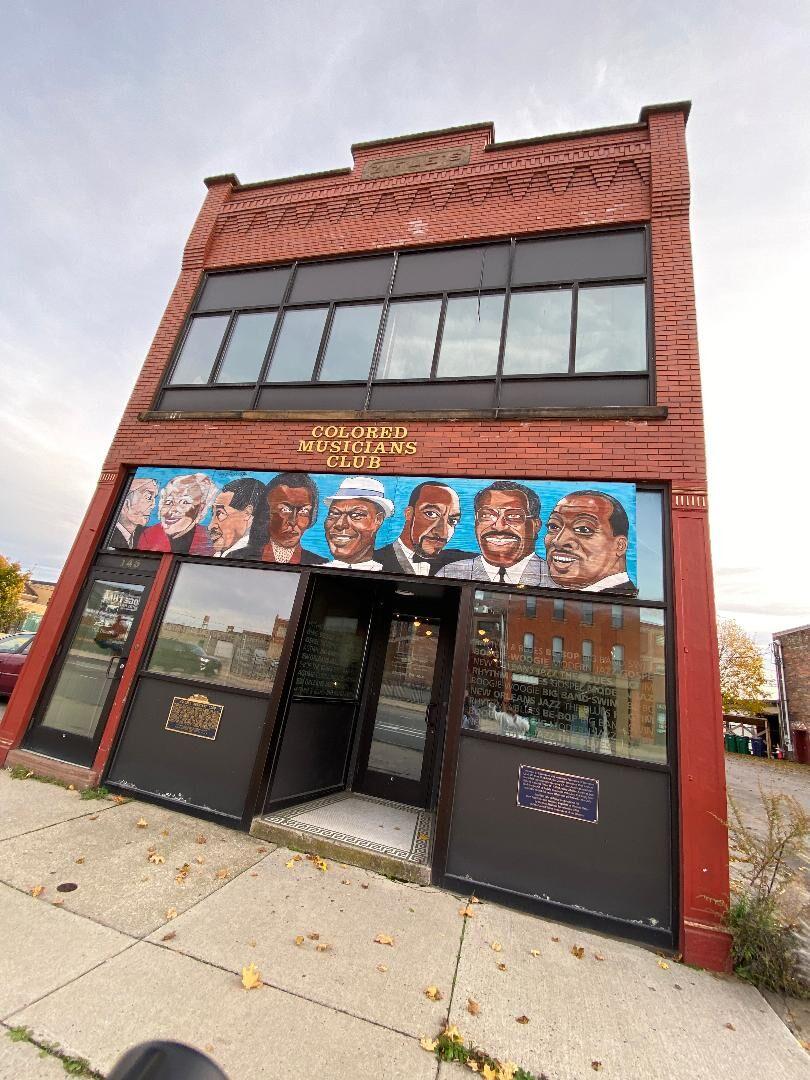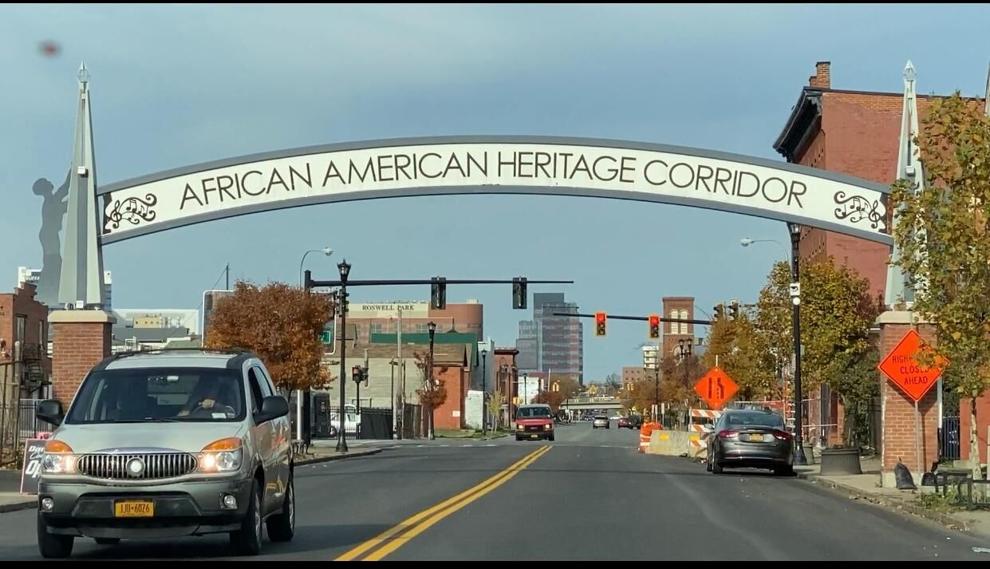 The first stop was to check in at our hotel the Buffalo Marriott Lecom Harborcenter, located along the waterfront and across from Canalside, an event and dining venue. After settling in, it was time to head to the West Side Bazaar for lunch. Buffalo's first world marketplace, the West Side Bazaar is a small business incubator where primarily refugees and immigrants learn how to successfully open and run a business. From textiles and handcrafts to food, the Bazaar is a diverse, multicultural mecca. You have your choice of Ethiopian, Thai, Japanese, Sudanese and other global delicacies to choose from. The Bazaar provides authentic tastings from around the world.
After lunch it was time to head to The Colored Musicians Club, located along the Michigan Street African American Heritage Corridor. Opened in 1934 by a group of Black musicians from the Buffalo Local 533 union, during the 1930s and '40s this was the placewhere jazz performers stopped by and jammed. All the greats – including Ella Fitzgerald, Duke Ellington, Miles Davis, Billie Holiday and Dizzy Gillespie – graced its stage.In 2018itwas designatedas a National Historic Site and is the only remaining African American club of its kind in the United States. Today, it operates as a club and jazz museum.Leading the tour was the club's president, George Scott. A musician in his own right, he's the bandleader for The George Scott Big Band and chairman of the Michigan Street African American Heritage Corridor Commission.
If you're looking for public art, Buffalo has vibrant displays throughout the city including along the Corridor. There are two pieces that stood out to me: "The Freedom Wall" and "Love Black." The first is a mural of 28 individuals who played significant roles in the national and local Buffalo history of civil rights. The second is a powerful piece which asks society to love Black boys and Black girls in the same way as they become Black men and Black women.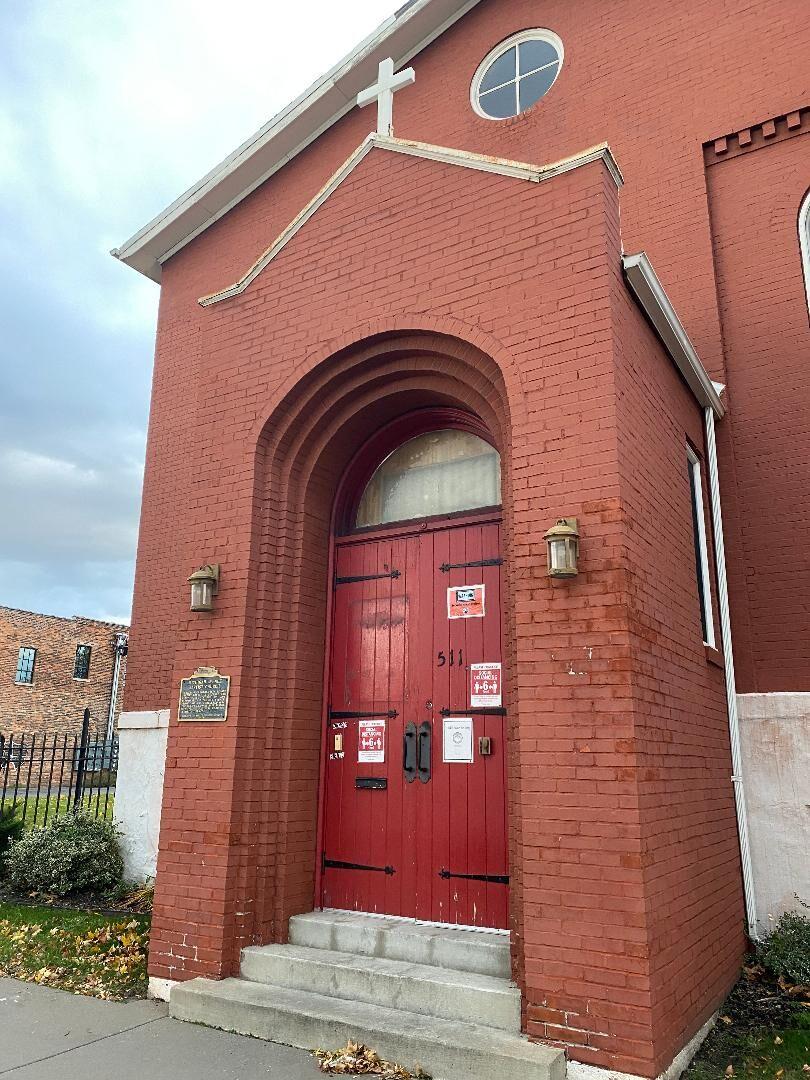 Day 1 in Buffalo was full of history, art and culture. Day 2 included more stops along the Corridor, including the Nash House Museum, the former residence of Rev. J. Edward Nash Sr., who was the pastor of the Michigan Street/Avenue Baptist Church for 61 consecutive years. Not only a clergyman, Nash also was a powerful local and national leader who was instrumental in bringing branches of the NAACP and the Urban League to Buffalo. Walking into the Nash residence is like stepping back in time, with furniture, clothing, appliances and instruments all preserved from a bygone era. There are even lifelike wax figures of Nash and his wife, Frances, located in different rooms of the house.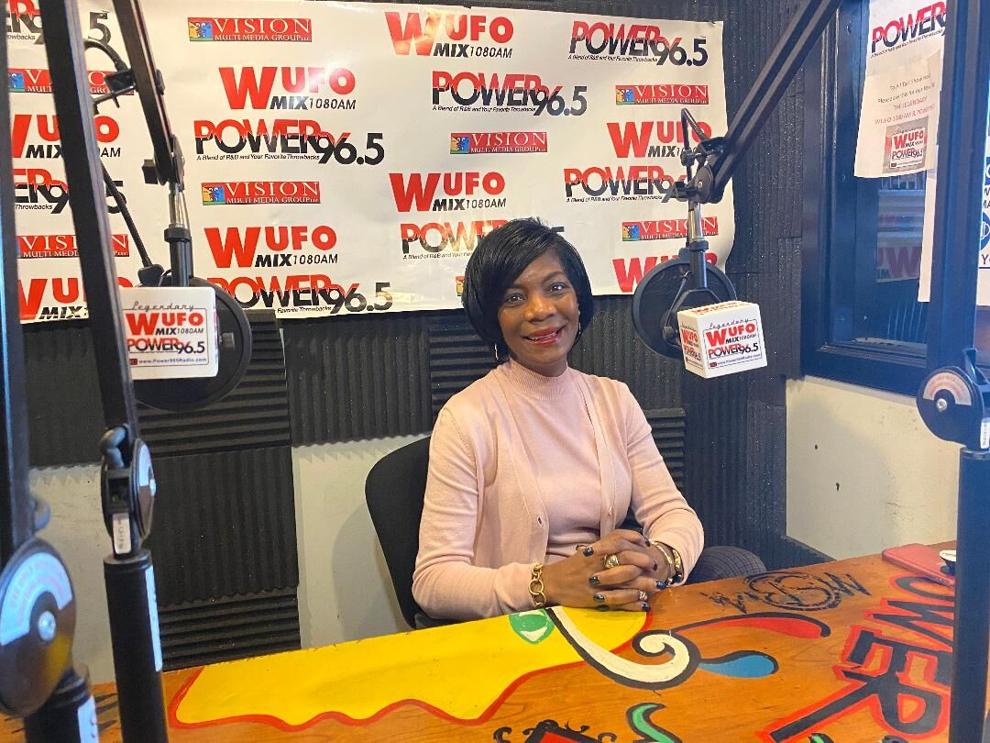 Another stop was local radio station WUFO. It is here that I met the dynamic Sheila L. Brown, the first Black woman owner of a radio station in western New York and one of a handful of Black women who own radio stations in the U.S.
Brown's story is a movie of the week waiting to be filmed. She began her career in entry-level sales at WUFO and moved up to sales manager. She left the station in 1998 after a decade and a half, after differing views with new management.
"I waved at the building and said, 'Don't worry baby, I'm gonna come back and buy you,'" shared Brown.
And that she did, purchasing WUFO (Mix 1080 AM) in 2013, with her purchase of 96.5 (Power 96) four years later.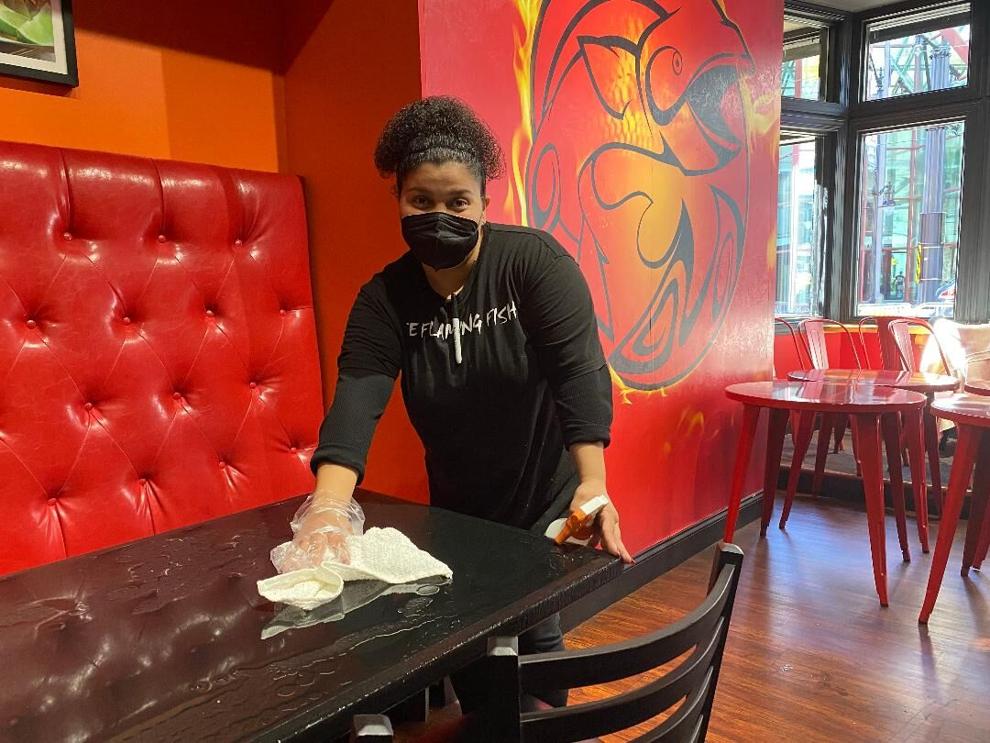 For lunch I left the Corridor and headed to Main Street for The Flaming Fish, a family-owned and operated restaurant that began as a food truck in 2014 before moving to its brick-and-mortar spot last December. Known for its fresh seafood dishes, the restaurant's top seller and the winner of "Best Seafood Item" in Taste of Buffalo 2019 is the shrimp po'boy.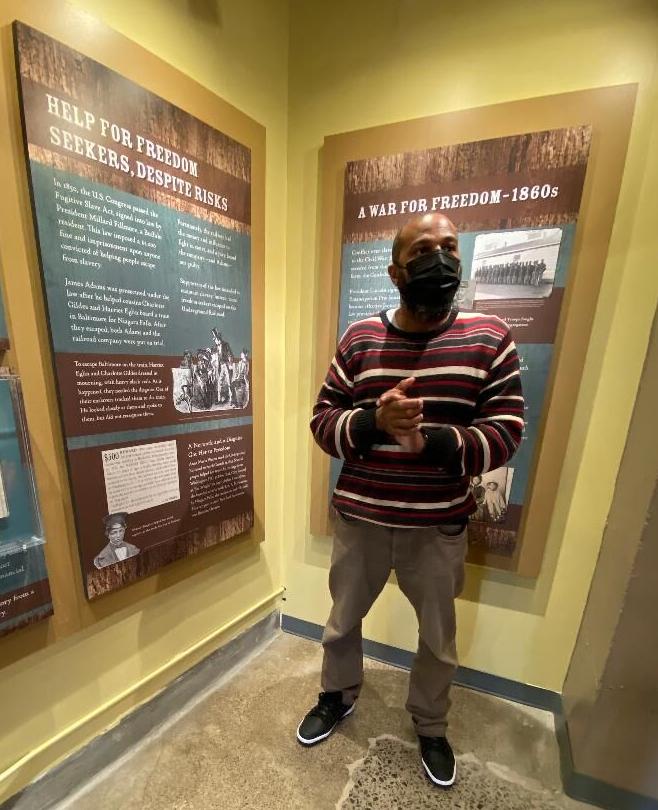 "We follow traditional recipes and put our own spin on it," said owner Deanna Johnson.
Then it was onward to Michigan Street Baptist Church, the site of an Underground Railroad station. Members built the church between 1845-1849 and provided escaped slaves shelter before they crossed the border to freedom in Canada. The church was the epicenter for national leaders, including Frederick Douglas and Adam Clayton Powell Sr., who delivered powerful messages on freedom and equality from the pulpit.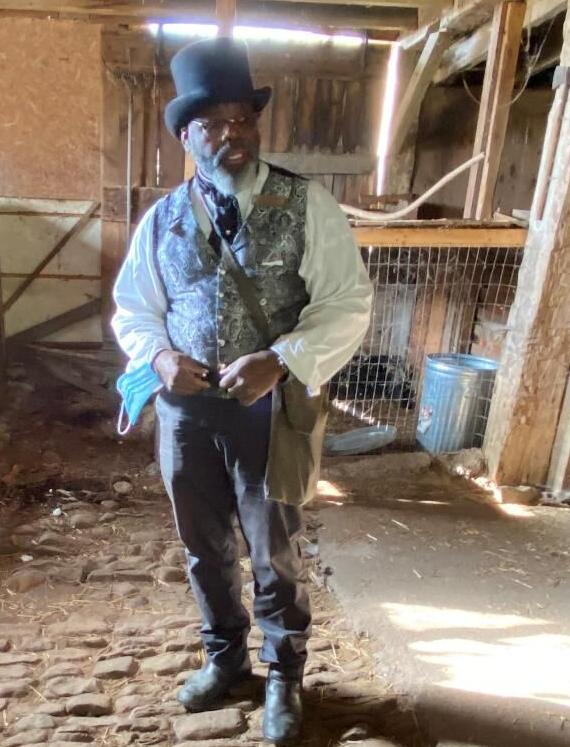 Day 3 was spent in Niagara Falls, about a 30-minute ride from downtown Buffalo. The first stop would be the Niagara Falls Underground Railroad Heritage Center, where real stories of freedom fighters and abolitionists are shared in an interactive format. You learn about Black waiters who served as secret agents, for one, as well as the many stories of escaped slaves and the complicated freedom of African Canadians.
We continued our journey of learning about the Underground Railroad with Motherland Connextions. The mobile tour is about two hours and takes you back to the 19th century. We visited sites and locations that played a crucial role in freeing tens of thousands of slaves, including Lockport (the location of the Eerie Canal), Lewiston (Freedom Crossing Monument), First Presbyterian Church, Murphy Orchards and more. Highlights of the tour included a stop at the Freedom Crossing Monument and seeing the Niagara River, the actual body of water escaped slaves crossed by rowboat to enter Canada, known then as "the promised land."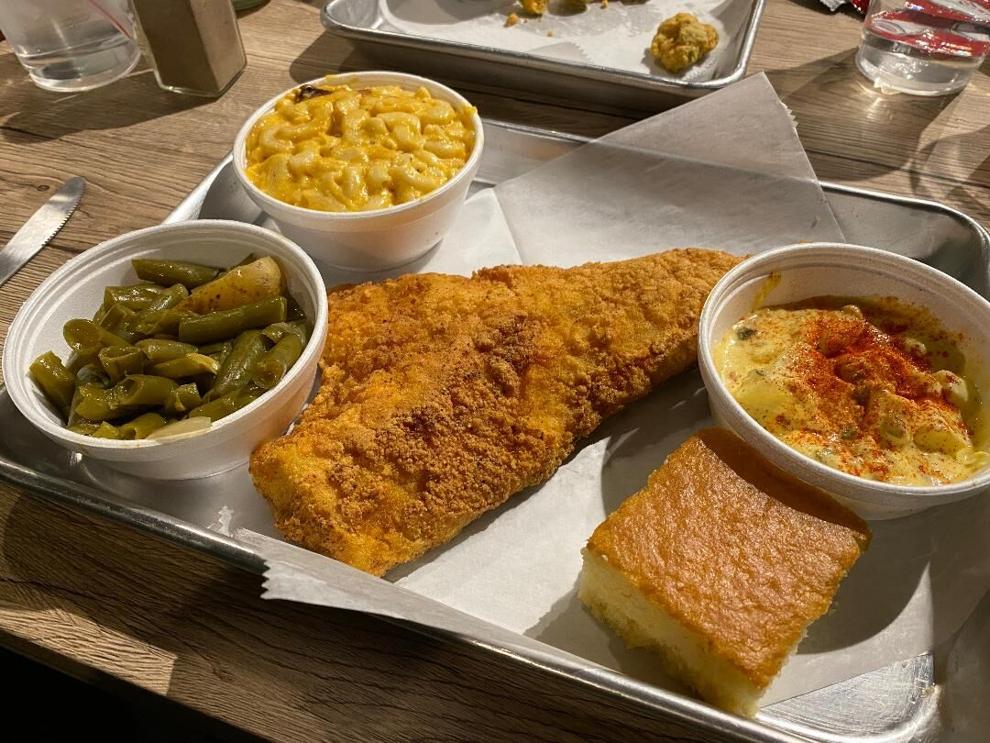 To provide an authentic feel, Kevin Cottrell, owner of Motherland Connextions, dresses in period clothing. It adds to the experience as he brings history to life and shares his vast knowledge of the American and Canadian experience for slaves, former slaves, abolitionists, freedom seekers and more.
The last stop was Niagara Falls State Park. I've visited Niagara Falls before on the Canadian side, so seeing it from the states was a different experience. I'd say the Canadian side has more of a theme-park feel, while the U.S. side is more laid-back.
After a full day, it was time to head back to Buffalo for our final dinner at Park Vue Soul Food Bar and Restaurant, located on the east side of town in the Schiller Park neighborhood. Mother-daughter owners Schenita Williams and Harrita Travis West have mastered comfort food in a welcoming setting. The fried okra was a tasty appetizer and the fried haddock, a regional fish that Buffalonians love, was so light and crispy. After trying it for the first time, I am now a fan.
As a first-time visitor to Buffalo, I was impressed and surprised by the arts, culture and history. You'll find no shortage of things to do and see. It's a welcoming, progressive city that preserves the old while embracing the new.