Imagine walking into your doctor's office and feeling a sense of comfort and happiness.
This is the environment that Dr. Chad Hines, 34, helps create for his Medicare-eligible patients at one of the 12 Chen Senior Medical Centers transforming primary care for seniors, many of whom are living with multiple and major chronic health challenges. Board certified in internal medicine, geriatric medicine, as well as hospice and palliative care medicine, Dr. Hines is especially well equipped to help seniors stay as active and as healthy as possible for as long as possible.
Before joining ChenMed, which soon will be operating nearly 80 Chen, dedicated and JenCare Senior Medical Centers in 10 states, Hines trained and practiced for about a decade in Washington, D.C., New York, Ohio and his homeland, Jamaica. Friendly and good natured, this doctor has an uncanny ability to create the highly relevant individualized care plans needed for his patients to thrive as they age.
Hines said that providing comfort for his patients and being relatable creates a successful healthcare experience. "A lot of patients come to the office very anxious because going to the physician tends to be an anxiety-filled experience. So, what I try to do is relax patients by being very pleasant. When appropriate, I use compliments and humor to help patients feel really comfortable at each visit," Hines explained.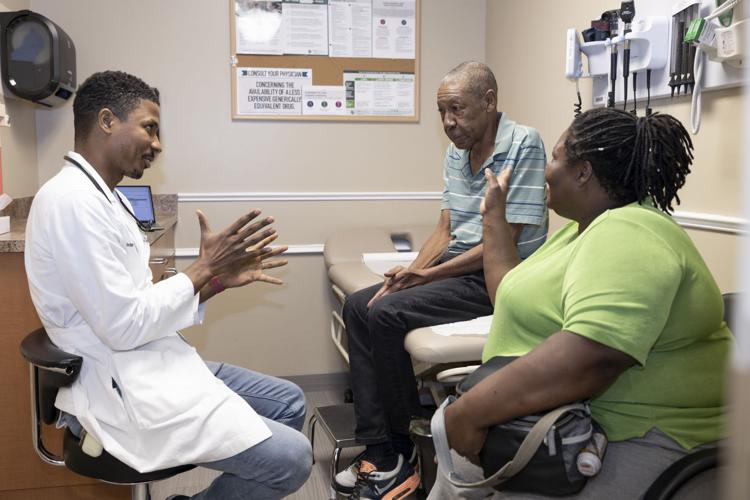 "We talk about traveling, sports and other things in which they are most interested," the doctor said. "We have light conversations that seem to end up being humorous and end with us sharing laughs."
"One person who is an 85-year-old male or female could be out playing tennis. Another the same age could be in a nursing home with dementia," Hines added. "So, not all older people are the same, and I think it's important for geriatricians to individualize the care of each patient."
Hines joined ChenMed as Chen Senior Medical Center primary care physician because he greatly appreciates the physician-led company's values. He is grateful for ChenMed's special value-based care approach that allows him to invest substantively more time with his patients.
Research shows that ChenMed primary care physicians (PCPs) see their clients more often than most physicians do nationally. Plus, ChenMed patients benefit from an average of 210 minutes of yearly face-time with their PCP. That's about 10 times more patient face-time with doctor than the national average of just 20.4 minutes yearly.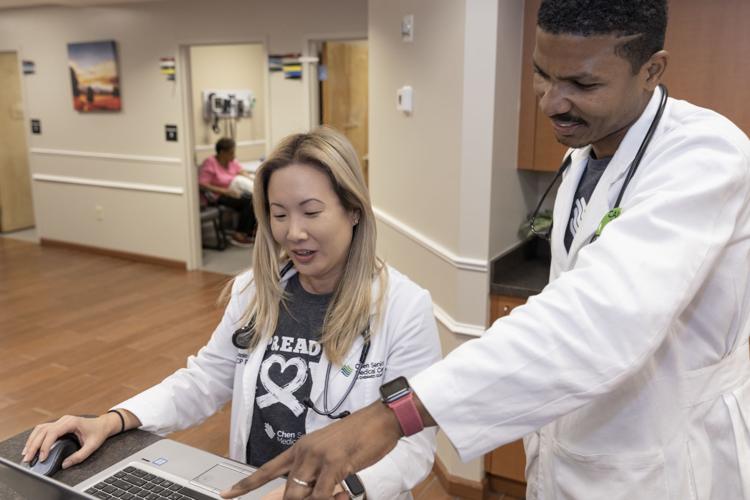 Roydell Gammon said Hines, his primary care physician, is always there when he needs his assistance. When Gammon was diagnosed with prostate cancer, Hines was by his side and doing everything he could to help him.
"He found the right [specialists] to beat the cancer," Gammon noted. "The cancer is decreasing. It is going down."
According to Gammon, before giving any prognosis or diagnosis Hines finds out how Gammon is feeling, which is important to him. Although they have a doctor-patient relationship, Gammon sees Hines as more.
"To me he is my friend," he said.