Stand-up comedian Fuquan Johnson was among three people who died of a suspected overdose at a Los Angeles party over Labor Day weekend.
Three people were declared dead at the scene in the Venice neighborhood early Saturday morning and a fourth was taken to a hospital in critical condition, who TMZ reports was fellow comedian and model Kate Quigley.
The dead were Johnson, 43, of Los Angeles; Enrico Colangeli, 48, of Medford, Mass.; and Natalie Williamson, 33, of Los Angeles, the Los Angeles County coroner's office said.
A preliminary investigation found that the three died from an overdose, but the official cause of death will be released after autopsies are performed.
Reports indicate that Johnson and the other victims are believed to have unknowingly used cocaine laced with fentanyl while attending a party Friday night.
Johnson had been a popular regular for years at Southern California comedy clubs, and wrote for the online show "Comedy Parlour Live: Quarantine Edition."
Fellow comedians were paying tribute to him on social media as word spread of his death.
"Your energy would light up a room," Damien Dante Wayans said on Instagram. "Everybody loved Fu!"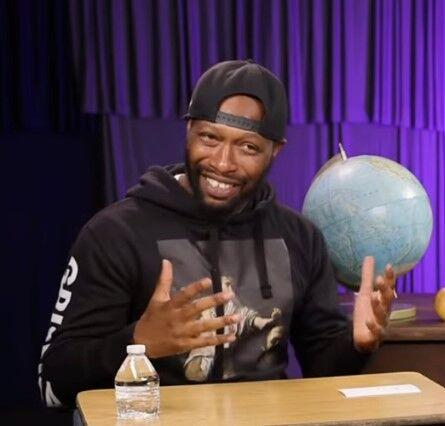 Other comedians also posted tributes to the comedian, along with messages on the danger of fentanyl.
"Hey everybody, please stop doing cocaine. Please," comedian Johnny Taylor Jr. wrote. "All it takes is the wrong batch or the wrong night or any combination of either. RIP Fuquan Johnson and really pulling for Kate Quigley to pull through."
Fentanyl, which is reportedly 80-100 times stronger than morphine, was involved in Mac Miller and Prince's deaths. Additionally, Irv Gotti previously speculated that DMX died as a result of fentanyl-laced crack. Fentanyl was also involved in the death of Shock G, known for his "Humpty Hump" alter-ego while with Digital Underground, earlier this year.
On Thursday, Johnson ironically tweeted about his drug use saying, "I'm so HIGH I just TRIED to SHAMPOO my body."