Florida A&M University next football game isn't until Sunday, Sept. 6th 2020, so we still have to wait a while to see the 2019 Black College Football National Champions take the field in 2020 against the Albany State Golden Rams in the Orange Blossom Classic at the Hard Rock Stadium in Miami Gardens. We also can't wait to see the Florida A&M University Marching 100 band to perform at halftime at that game as well.
For those who would like to hear the Marching 100 live in person instead of surfing the web watching halftime performances,  the band will perform at the annual Fort Lauderdale Martin Luther King Jr. Day Parade & Festival. 
The band also will perform as a special attraction at the end of the Battle of the Bands Competition featuring some of the local high school bands. The battle will be held on Sunday, Jan. 19 from 5-8 p.m. at the PAL Stadium in Plantation, 1000 NW 70th Ave., Plantation, the home field for Plantation High School.
The parade on Jan. 20, begins at 9 a.m. and continues until 2:30 p.m. This event is free.
The parade route starts at Lincoln Park, located at 600 NW 19th Ave., Fort Lauderdale, heads east on Sistrunk Boulevard to Northwest Seventh Avenue (Avenue of the Arts) then south to Southwest Second Street to where it ends at Esplanade Park, 400 SW Second St., Fort Lauderdale.
This performance comes one year after the Marching 100 performed in the 2019 Pasadena Tournament of Roses Parade in Pasadena, California.
THE MAN BEHIND THE BAND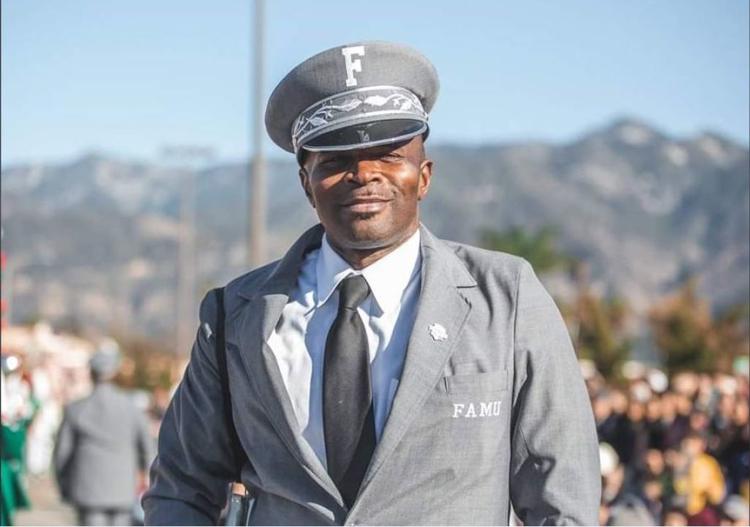 Shelby R. Chipman is an associate professor and director of Marching and Pep Bands at Florida A&M University.  His responsibilities in the Department of Music include teaching instrumental music, conducting and coordinating recitals and music interns.  Additionally, he assists with administration of the marching, symphonic, and pep bands.
Chipman is a native of Miami, where he graduated from Miami Northwestern Senior High.  He received Bachelor of Science degrees in Computer Science and Music Education from Florida A&M University, where he was conducting student of professors William P. Foster and Julian E. White.  Professor Chipman completed his master's in Music Education from the University of Illinois, where he studied conducting with James Keene and received his Ph.D. degree from Florida State University School of Music in Music Education, where studied with Bentley Shellahamer.
Prior to his appointment at Florida A&M University, he taught band in the Miami-Dade County Public School system for 10 years.  His band program at Miami Central Senior High School developed into one of the finest band programs in the country.
As an educator, Chipman believes that all students can learn.  He believes there are obstacles that create barriers, but through faith, guidance, and love anything can be accomplished.
The cost to attend the Battle of the Bands on Sunday will be $20 and $25 at the gate. For more information please contact: 954-296-8655.
If unable to attend the events this weekend, the next opportunity to see the "Incomparable Marching 100" will be at the Honda Battle of the Bands in Atlanta on Jan. 25.