Zahirah Calloway and Myeshia Bryant believe that students need lessons that reflect their own experiences in the classroom.
Through the Mino Learning Collaborative, an initiative founded by the two educators during the pandemic, the women are reimagining a more equitable future for Black and brown students throughout Miami by revising the way they teach and engage with histories of BIPOC (Black, Indigenous and people of color).
"The Mino Learning Collaborative really came out of a need to harness the power of educators and what they're already doing in their schools and communities," Bryant said. "Sharing ideas, owning our own professional development and owning our own curriculum, so that we can empower our students to change the world. That is what we do."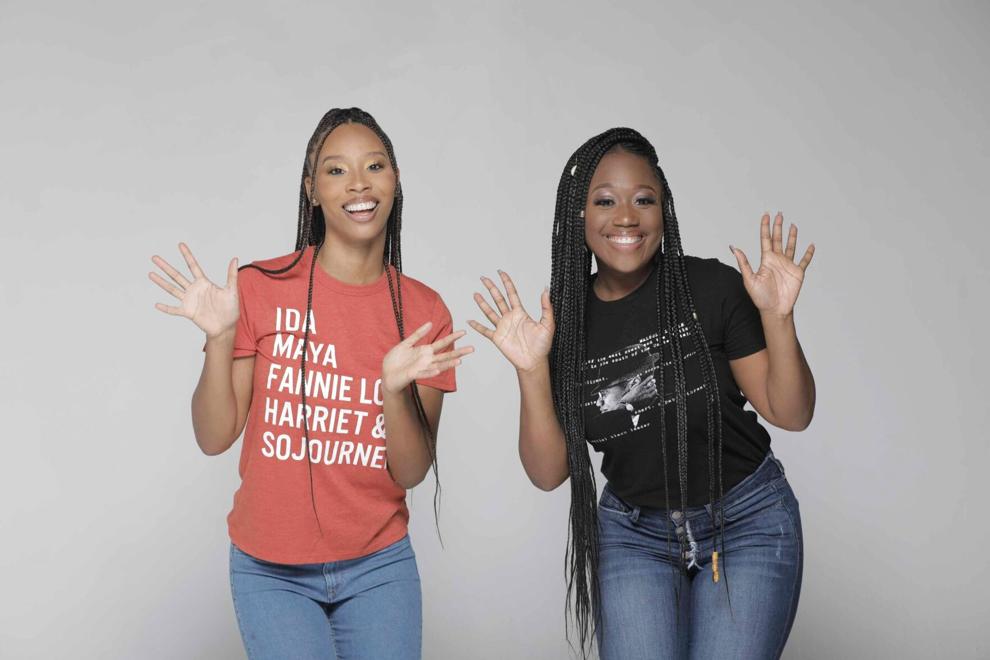 Calloway, who teaches 11th and 12th grade English at Miami Edison Senior High School, and Bryant, a 7th grade social studies teacher at KIPP Liberty Academy – she'll soon step in as the school's assistant principal – met years ago at a school in Liberty City. The two immediately connected over their shared desire to build a curriculum where every student of color can find themselves, their families and their communities reflected and valued in the classroom.
With that in mind the Mino Learning Collaborative was launched in August. Plans for the initiative began a month prior in Calloway's living room, when she and Bryant turned to each other in agreement that it was the right time to set their vision in motion.
"At the time, our country was literally having a racial reckoning," said Bryant. "There were protests in the street, there were talks about how this pandemic is going to affect education and the trajectory of our students, there were questions about whether or not schools were going to open. Here we were, like most teachers in our country, really upset – because I know how historically disenfranchised so many of our schools already are – and we just knew this was going to be exacerbated."
Named after the Mino women of Benin, an all-female military regiment of the Kingdom of Dahomey in West Africa who were the inspiration behind the warriors of Disney's "Black Panther," the collaborative seeks to teach stories like the one that inspired its moniker.
"The reason we picked [the Mino] is not only because of their incredible feat as being female leaders of the time, but also because of the fact that it's another story not being told to our students," Calloway said. "We wanted to expand past Martin Luther King and Barack Obama speeches; our students deserve more than that."
"Black people are more than slavery, more than civil rights. There are other stories that are dynamic that [students] should know about," she added.
Within their own classrooms, the educators tried to create lessons that were standard aligned, but included people that looked like them.
"You get to a point where you're trying to figure out how to use your collective power as teachers to really impact the system and see the type of curriculum our students deserve," Bryant said.
Last month, Mino hosted a Black History Month Day of Service in partnership with the Green Haven Project, which brought educators, students, former students, community activists and military members together to address food insecurity in Overtown by promoting locally grown harvests.
Through Mino, Calloway and Bryant are endeavoring to meet students' needs by creating spaces for all educators – BIPOC and non-BIPOC – so that they can steer their own professional development.
"Even if you're not a teacher of color, there's so much identity work that goes into teaching students of color," Bryant said.
A book club where educators from South Florida and other states, as well as anyone who may be interested in participating, is a monthly activity. Authors make appearances to directly engage with teachers and increase topic impact.
When discussing the book "Cultivating Genius: An Equity Framework for Culturally and Historically Responsive Literacy," for example, author Gholdy Muhammad joined the conversation on creating and sustaining equitable learning standards in schools.
"Radical Reflections" is another Mino effort, where a range of impactful topics and how they can be brought into the classroom – including financial literacy among Black youth, LGBTQ+ protections and what's expected of administrators and teachers in a pandemic – are discussed.
These virtual events are opportunities for those interested in collaborating and creating culturally responsive lessons they're excited about, and that their students can get excited about too. Bryant and Calloway go live on Mino's Instagram (@MinoLearning) with attendees and post the videos to YouTube after broadcast.
"Our goal," said Calloway, "is to continue creating programs for teachers, by teachers."