Although step started as a way for historically Black organizations to express themselves, it is now a multicultural phenomenon known by people nationwide. This art form has clearly come a long way, but how exactly did that happen? That's what the latest episode of an artistic series aimed to answer last week.
The Heritage Project, a six-part virtual production presented by the Adrienne Arsht Center for the Performing Arts, dives deep into some of the issues facing the Black community today, in hopes of promoting social change and advancement.
The salon gatherings of the Harlem Renaissance inspired the series concept. In the 1920s, some of the nation's most gifted Black American thinkers and creatives came together in social settings – "salons" – to discuss issues facing their communities. From racial identity to integration to politics, no topic was off-limits for these intellectuals. The Heritage Project set out to recreate these environments of collaboration and debate in a modern way.
Monthly episodes feature panel discussions that tackle subjects such as the Black Lives Matter movement, street art and the Afro-Latino experience. The project's latest installment, "Black Greek Step and Marching Band Tradition," explored the roots of step and how it's evolved into what it is today.
Panelists included Mfoniso Akpan, artistic director of Step Afrika!; Richard Beckford, director of university bands at Florida Memorial University; Chad Norton, band program and music director for Miami Northwestern High School; and other experts on the topic.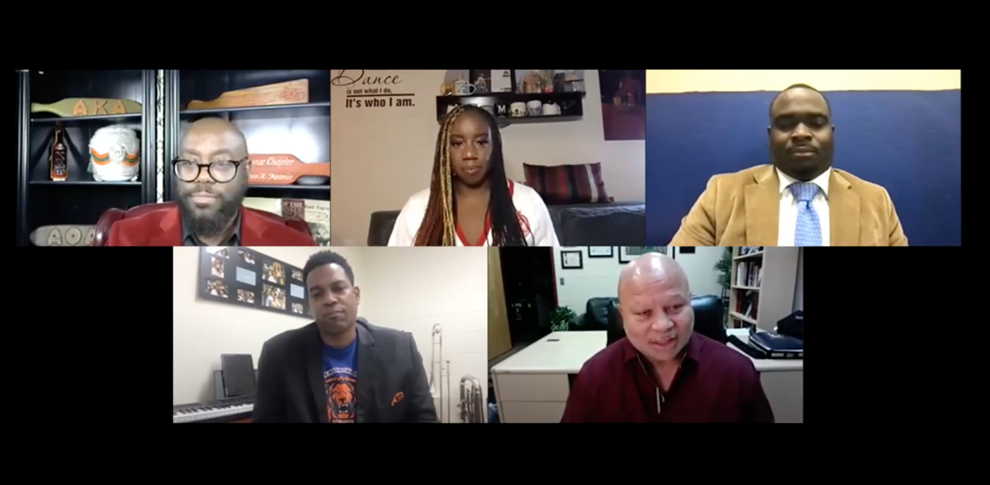 "Stepping, of course, did not start out in the form that we see and know it as today," Akpan said.
Stepping began in the late 1940s when members of the Divine Nine, a group of historically Black fraternities and sororities, would sing a cappella and mimic the dance moves of popular groups like The Temptations. Eventually, the dancing was combined with aspects of marching band culture, including standing in line, displaying symbols of group identity and chanting.
African influence can also be seen in stepping. Traditional African footwork was added to step routines in the 1970s. Historians say this may have been in response to the second Black Renaissance and Black Power movements, when Black Americans were encouraged to embrace their cultural roots. Recent additions to step performances include tap-dancing moves and gymnastics.
Akpan noted that it's important to look at why these organizations started in the first place.
"Finally, when Black people were allowed to attend school, they found that there was the need to have a support system," she said. "Stepping is a community event. It's bringing people together. It's having a good time. It's supporting each other."
Step has sparked some controversy about who owns and should be allowed to participate in it. The term "cultural appropriation" has come up in discussions about other groups taking part in this historically Black practice.
The annual Sprite Step Off Competition is one of the biggest step tournaments in the country. The competition provides members of the Divine Nine and other organizations a chance to compete against one another and claim rights as the best step team of the year. The event is usually mid-profile, only drawing the attention of step fans and the teams' loyal supporters. However, the 2010 tournament drew national attention after an all-white fraternity won first place over the Black organizations. The decision was later overturned, and first place was awarded to both Zeta Tau Alpha and Alpha Kappa Alpha, Divine Nine members and two of the oldest historically Black sororities.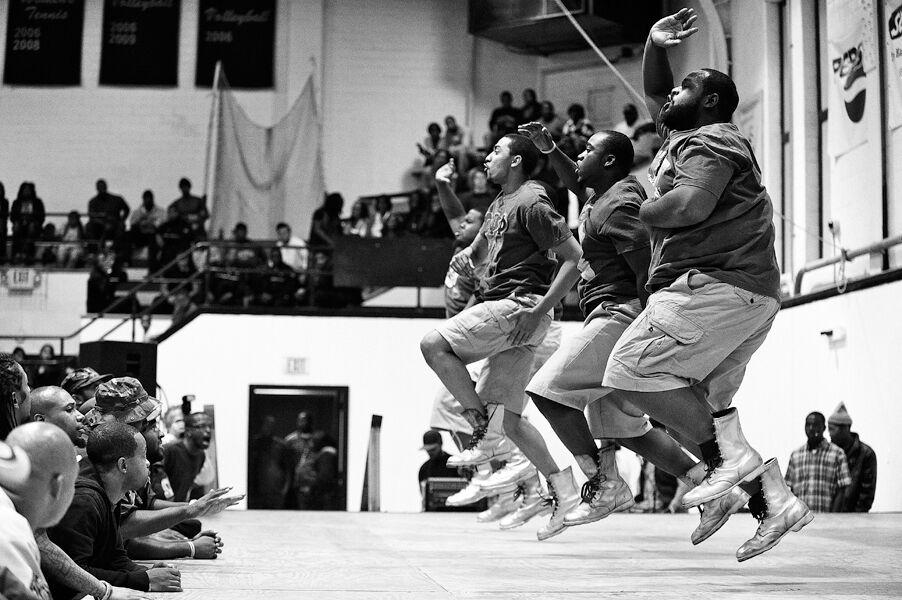 Many questions arose after the competition's controversy. Should a white organization been allowed to take part? Is it appropriate for other cultures to practice this art form? Who does step belong to?
Panelist Donovan Wells, director of college bands at Bethune-Cookman University, an HBCU located in Daytona Beach, wants to distinguish predominantly white institutions from their counterparts.
"When you look at PWI [predominantly white institution] bands, those bands are made up of predominantly white students and [their routines] reflect their culture," he said.
He compared other groups practicing step to people performing stand-up comedy routines.
"Black comedians and white comedians can be both be funny, but they're going to resonate differently," Wells said.
Debates about the evolution of step extend far past the panel of experts at the Arsht event.
"I believe step is for everyone," said Michael Woods, one of the founders and coaches of Norland High School's Dynasty Steppers.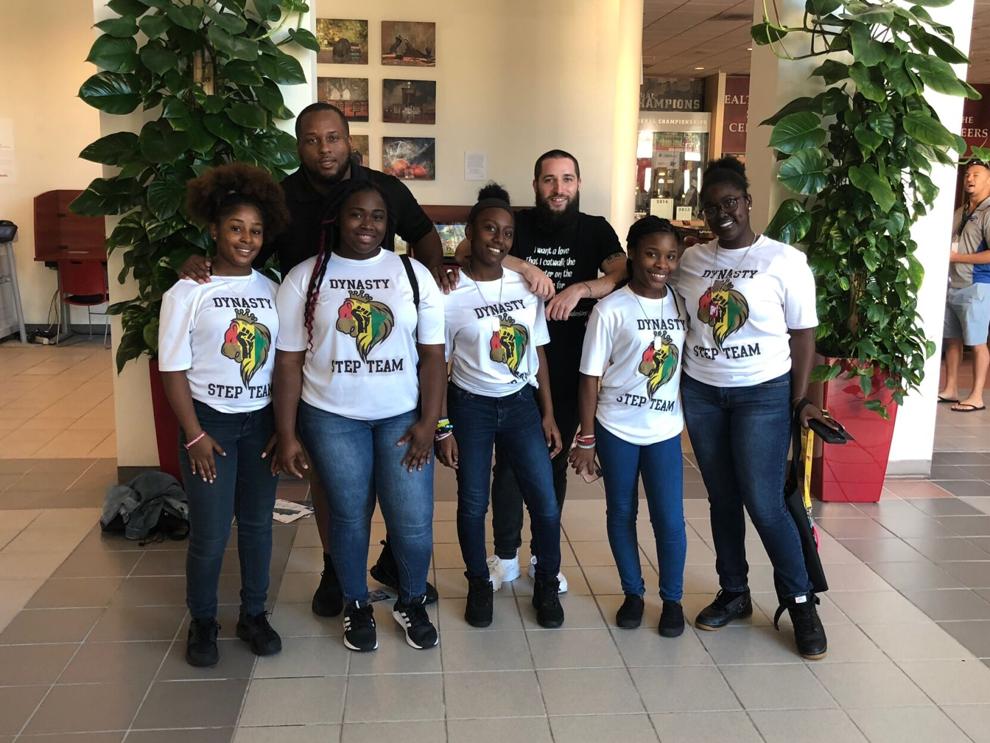 Woods is a social studies teacher with a self-proclaimed passion for step. He attended the University of Florida and joined the Phi Beta Sigma fraternity, where he stepped both competitively and for fun. After graduating and joining the Miami-Dade County Public School system, it was "only natural" for him to begin coaching.
"Step helped me develop discipline, integrity and a lot of confidence in myself," he said. "I wanted kids to know that there are other ways to express yourself. In high school, you don't just have to play sports."
The Dynasty Steppers have won several awards and become locally renowned. Some of Woods' favorite moments were when the team performed with Step Afrika! and at a Heat game's halftime break. The team also has won twice in the countywide Young Talent Big Dreams competition produced by Actors' Playhouse and presented by The Children's Trust.
But Woods didn't establish this team alone. Steven Valentine, his co-founder and fellow coach, also played an integral role.
Valentine is of Irish descent and was introduced to step later in his life. While attending the University of Albany in New York, he joined a step team full of people from diverse backgrounds.
"The large majority of the individuals who started the group were Asian," he said. "That type of diversity allowed me to see that step doesn't have a face."
According to him, the sport's effect on individuals and the community is far more important than race.
"This universal sport can really impact a bunch of different people in different ways," he said. "Being able to see the kids visibly have this moment of feeling accomplished is amazing. You never know what they're going through."
Members of the panel gave credence to that thought.
Said event moderator Timothy Barber, executive director of the Black Archives Historic Lyric Theater: "The band saved my life."
You can watch all Heritage Project's episodes on the Arsht Center's YouTube channel at youtube.com/arshtcenter.