Emmy awarding-winning filmmaker Sam Pollard's "MLK/FBI" joins a list of noteworthy films debuting Jan. 15 in select theaters and on-demand.
Pollard's résumé in the film industry highlights frequent edits for Spike Lee films and a reputation for deftly chronicling Black life on screen.
"MLK/FBI" examines the FBI's surveillance and harassment of Martin Luther King Jr., driven by an unhealthy and racism-fueled obsession the agency's former director, J. Edgar Hoover, had with sabotaging the icon. The story spews out details of King's extramarital affairs and insight into the FBI's operation, which was meant to foil the plans King had to eliminate racism in America.
The documentary debuts just in time for the MLK holiday weekend and follows "One Night in Miami," another film about the struggle for civil rights in America premiering on Amazon Prime Video Friday.
Remembered as an American icon and rebel-hero, King became a great unifier of people and politics, earning him the title of "the most dangerous Negro" by the head of FBI's domestic intelligence division. The threat lay in his complete disregard for the status quo and eloquent speech – rooted in his career as a preacher – that drove many white allies to join the cause.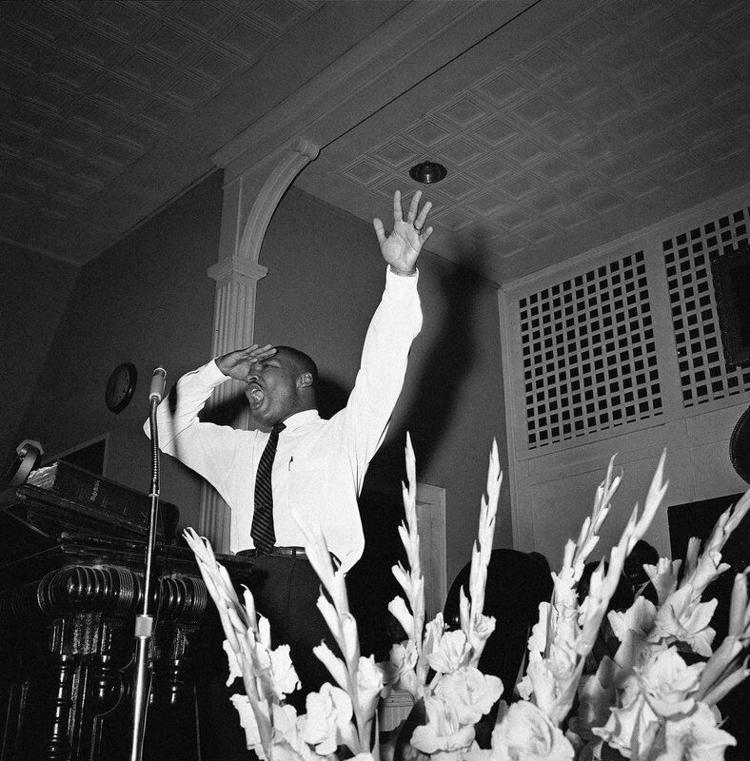 Pollard expressed feeling a sense of responsibility as a filmmaker to explore all aspects of King's life in an attempt to further humanize his story. His argument is that life and the human experience are not just in black and white, but contain complexities that must be examined.
"MLK/FBI" is the first film of its kind to unveil the extent of the agency's surveillance, which is here brought to light through declassified files, restored footage and unsealed documents by the National Archives. Pollard also extracted historical information from David Garrow's 1981 book "The FBI and Martin Luther King, Jr.: From 'Solo' to Memphis" to compile a singular piece that embodies significant events following King's legacy leading up to his death.
The film plays on an archaic view of the FBI as a powerful group of government officials working to take down gangsters, only to reveal a long history of operations targeting Black activists to discredit leaders of the civil rights movement.
An infamous memo referred to as the "suicide letter" was just one of many instances where the FBI threatened to release yearslong recordings and documents that proved infidelity unless the central figure of the movement refrained from seeking racial justice. The fight was much bigger than King's personal life and evolved into the liberation of many people despite the agency distributing copies of surveillance tapes to his church leaders and major media outlets.
The tapes are currently in a vault under seal in the National Archives until 2027 and were not used in the making of the film.
"MLK/FBI," which presents a stark contrast between the current and past operations of the FBI and vivid detailing of King's highs and lows, is set to release on Netflix and Amazon Prime Video; a release date has yet to be announced. It will premiere locally at the Coral Gables Art Cinema, located at 260 Aragon Avenue in Coral Gables, at 2:30 p.m. Friday, with later showtimes scheduled immediately after. Tickets must be purchased online at gablescinema.com.