Putting aside a day to give thanks for one's blessings remains a noble idea hundreds of years after the first "Thanksgiving," even if the origin story – where "Indians and pilgrims" shared a meal together in peace and harmony – is a total myth. No matter! Immigrants from all over the world have infused Thanksgiving with their own cultural culinary traditions since forever, and nowhere is that time-honored practice more visible than in South Florida.
Ham with collard greens and a side of mac 'n' cheese? Yes, please! Turkey with rice and beans? Load up the plate. And if there's a pork roast somewhere on the table, give me some of that, too. But in light of their health – whether it's going to be a meal for two or 22 – be thoughtful about all of your guests so the menu is an enjoyable experience for everyone.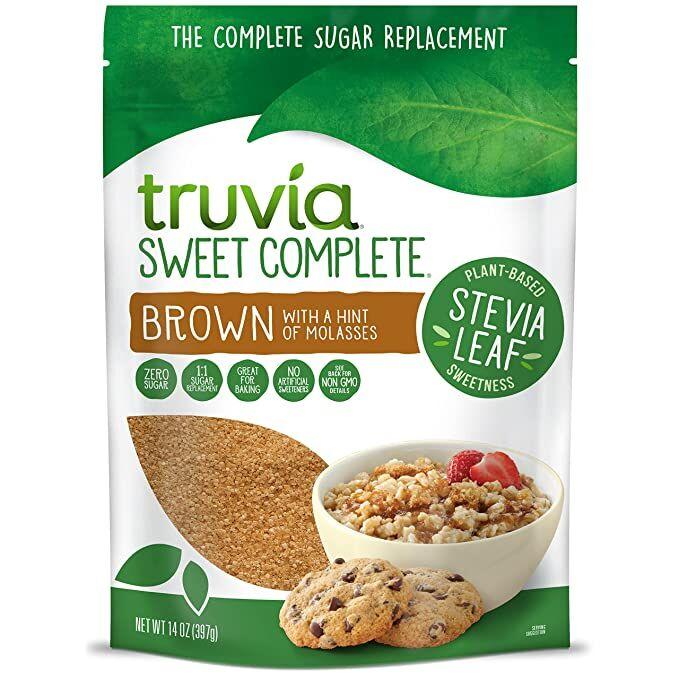 Here are a few tips I've picked up after years of Thanksgiving menu planning.
Less sugar, just as sweet
Cutting back on sugar when prepping your Thanksgiving dishes is something your diabetic guests will appreciate. Replace regular brown sugar in your recipes with substitutes like Truvia Sweet Complete Brown, Organic Brown Coconut Sugar or Splenda Brown Sugar Blend (a blend of Splenda and real brown sugar).
There are similar substitutes for white granulated sugar that can be used in your desserts; I've been doing it for years. (I use the Philadelphia 3-Step Pumpkin Cheesecake recipe; find it online.)
Some folks will decline dessert or pass on a sweet potato casserole without telling you why, but if you let everyone (especially the diabetic guest) know you've made a wise sugar substitute, you'll be surprised how many more people dig in.
Move veggies into the limelight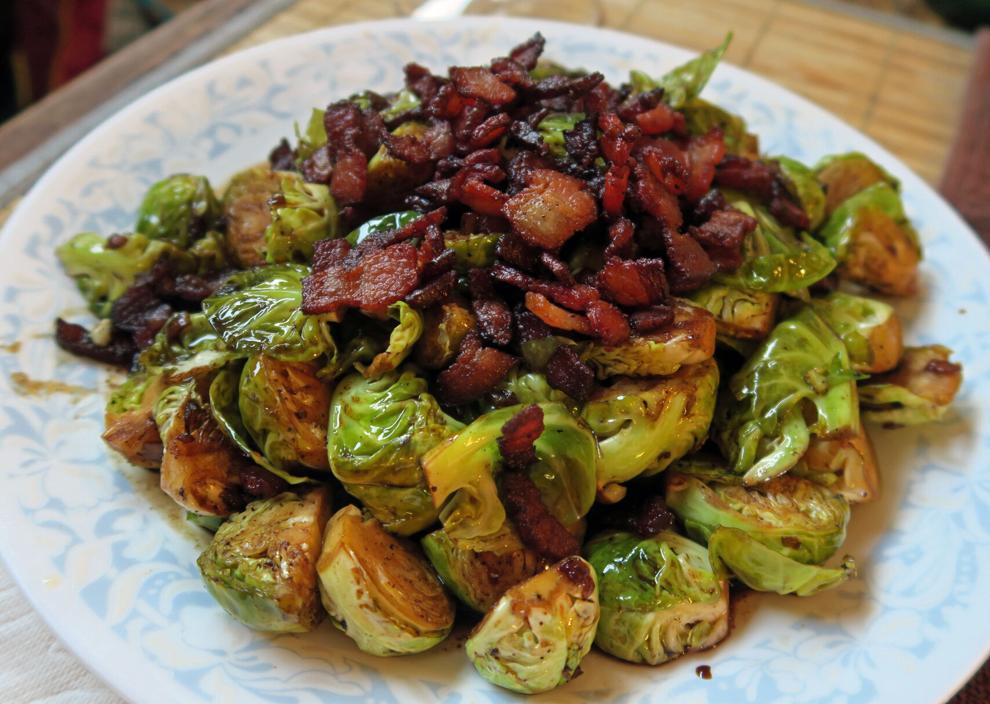 Vegetables aren't an afterthought. You can use them to create an important balance of flavors on your plate and for some they're the main event. So, for the vegetarian or the vegan at your table, put just as much love into how you prepare your veggies as you do the main course.
It's a nice gesture to prepare something special just for vegetarians or vegans to substitute for the turkey, like a stuffed portobello mushroom. Portobellos are the largest and "meatiest" of the species; stuffing them makes for a great main course. My favorite recipe is a Tuscan-inspired version on thekitchn.com. Add basil for extra flavor, omit the goat cheese and swap out Parmesan cheese for vegan parm if you expect guests who don't consume dairy. Pine nuts and/or sliced Kalamata olives are also nice additions.
Garlic-herbed butternut squash, grilled Brussels sprouts with a balsamic glaze and roasted beets are delicious side dishes, and there are plenty of recipes on the internet. Think savory, not sweet.
The stuffing
Making stuffing right takes patience. Besides the often too-dry or too-wet consistency, between the pre-seasoned dried bread cubes and canned chicken stock most people use, it can get too salty in a flash.
Buy bagged, unseasoned bread cubes instead and season them yourself with fresh herbs (sage, rosemary, thyme), onions, celery and spices. Throw in chopped apple, dried cranberries and toasted pecans if you're adventurous.
As a reminder to be considerate of your vegetarian and vegan guests, use vegetable broth when preparing your stuffing. If that's not a concern of those invited to your table, be kind to everyone's heart and use low-sodium chicken or turkey broth.
About the bird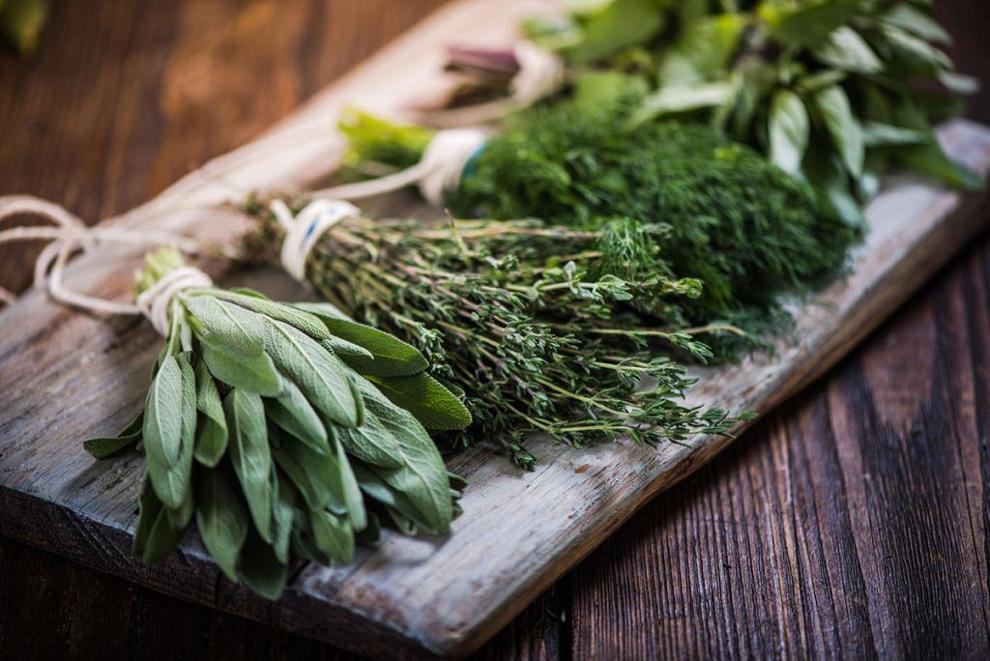 I love dark meat, but I'm over laboring over a turkey all day. For small families like mine, baking a large turkey breast is enough, but a few years ago I went looking for a more elegant option and came across a Food Channel recipe for Turkey 'n' Stuffing Rollups. It makes a beautiful presentation, like a sliced dessert yule log, and bakes in 30 minutes. It's now a family favorite.
Hunt down the largest turkey breast on the bone that you can find at the supermarket and ask the in-house butcher to fillet it for you, making sure to take the carcass for a turkey soup. You'll have to flatten the breast out a bit with the help of a meat mallet and carefully slice it here and there to create a rough rectangle for stuffing and rolling. Search YouTube for "How to stuff and roll turkey breast fillet" for tips.
Once layered with whatever stuffing you prefer, roll up the breast, tie it up with string and bake it (fold side down). Once cooked to perfection, slice it in rolls then drizzle it lightly with gravy. Yum!
Being grateful
Once dinner is served, enjoy everyone's company, even if it's just your own! Count your blessings; you have them. Think about all the people who lost their homes and businesses to Hurricane Ian and how lucky you are to still have a roof over your head. Think about all the people who lost their lives to COVID-19 and you're still standing. Lastly, don't talk politics at the table … unless everyone belongs to the same party. If that's the case, toast, have a swig and have at it.
CITRUS-HERB ROASTED BEETS
INGREDIENTS
·     4 teaspoons extra-virgin olive oil or canola oil
·     2 tablespoons chopped fresh or 2 teaspoons dried herbs, such as marjoram, tarragon, rosemary, basil or cilantro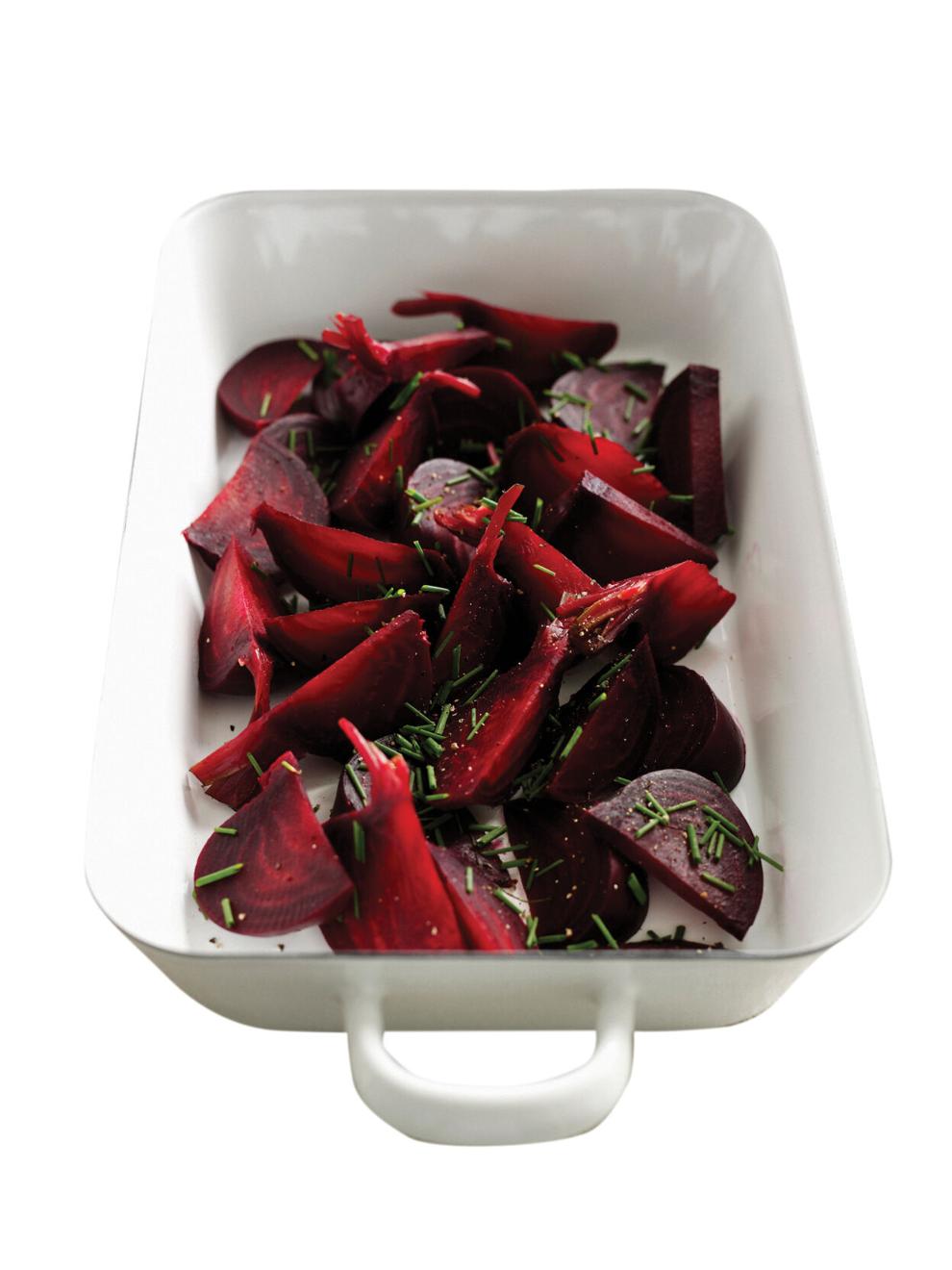 ·     1 teaspoon freshly grated lemon or orange zest
·     1/2 teaspoon salt
·     1/4 teaspoon freshly ground pepper
·     1 1/2 pounds golden or red beets, trimmed and cut into 1-inch pieces or wedges
·     1 tablespoon fresh-squeezed lemon or orange juice
PREPARATION
·     Position rack in lower third of oven; preheat to 450º F.
·     Combine oil, herbs, lemon zest, salt and pepper in large bowl; add beets and toss to coat with seasoning mixture.
·     Spread beets evenly on rimmed baking sheet lined with parchment paper.
·     Roast, stirring once or twice, until beets are tender and browned, 20 to 25 minutes.
·     Remove from oven and place in bowl, tossing roasted vegetables with either lemon or orange juice before serving.
Note: Do not mix your citrus. If you choose lemon zest, toss vegetables with lemon juice. Do not use zest from one citrus and the juice of another. Lemon and orange have distinctly different flavors. Decide which one to use based on your personal preference or to balance out other flavors on your menu.