There's a place tucked in the City of North Miami that offers 250,000 feet of fun, virtual reality, trampoline thrills, games and now go-karts, catering to the adrenaline-fueled desires of the young and the young-at-heart. Karting Miami is the latest addition to the massive all-in-one entertainment district owned by developer Michael Dezer called Dezerland Park.
With 80,000-square-feet of all things racing, Karting Miami features fully electric karts that race on staff-monitored adult and junior tracks. The new building is complete with racing simulators, bumper cars, arcades and party rooms for birthdays and other family functions.
Single race tickets start at $15 to $20, depending on the track.
Karting Miami is expected to become the centerpiece of Dezerland Park, which is the largest indoor theme park in Miami-Dade County.
"I look forward to families and groups enjoying Dezerland Park Miami for years to come in South Florida," said Dezer.
Close to 60 people anxiously waited for the grand opening of Karting Miami Friday morning, some of them waited since the early hours of the morning.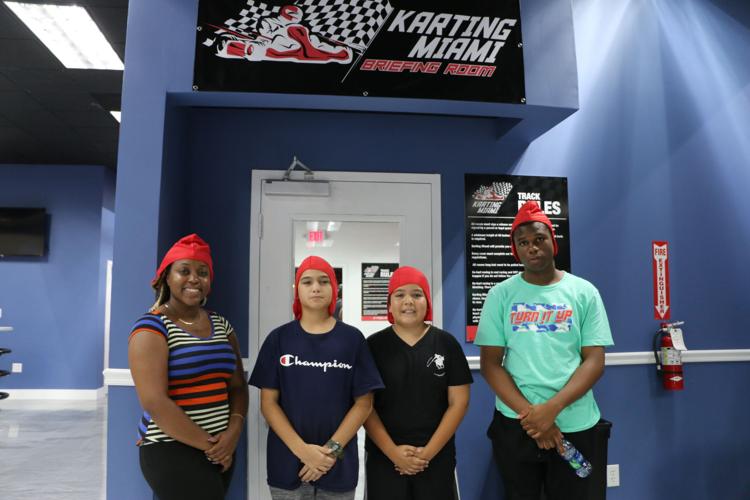 "We woke up at 5:15 a.m to get a chance to go-kart," said Damiana Jean, a North Miami resident, who was there with her two children. "They have never done it before," she said.
Drivers wear helmets and are briefed on the rules of the track before racing away. Drivers cannot bump each other and are encouraged to let others drive by as the race is against the clock and not by finishing position.
"It was like real driving," said Jean's son, Bryan "but you can't speed because you have people behind you," he said.
The family expects to come back to race track often, Jean said.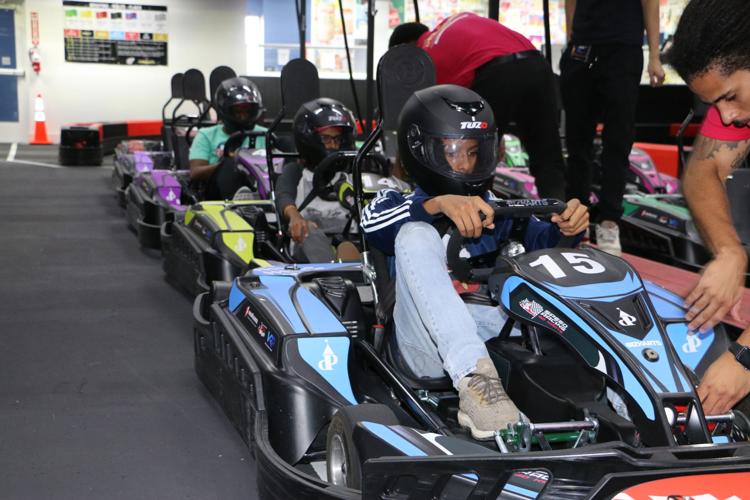 Many go-kart aficionados brought their own helmets to the track.
"For someone that likes to race and is very competitive it is a good track," said Sterling Perkins. Though he prefers gas-powered karts, the electric powered karts were fast and he enjoyed the experience, he said.
"It's different from gas but the pick up on them is pretty good when everyone is driving well," Perkins said.
Karting Miami is located at 2000 NE 146 St., in North Miami.