The Joint Commission, the American Heart Association and the American Stroke Association awarded a local medical center with the Thrombectomy-Capable Stroke Center Certification.
North Shore Medical Center, at 1100 NW 95th St., is the first health care center in Miami-Dade County to receive the award, the hospital said in a statement. The three national health organizations agreed North Shore met the standards needed to perform mechanical endovascular thrombectomy, a surgery which removes blood clots in the brain built up during ischemic – the most common type – strokes.
"This award is the direct result of our stroke team's relentless focus on strengthening our neurointerventional program at the hospital, for the benefit of our community and beyond," Mark Racicot, CEO of North Shore Medical Center, in a prepared statement. "We are pleased to continue providing this excellent standard of care our patients have come to expect."
North Shore hired experts in stroke program building to employ best practices, and dedicated the resources necessary to attain the advanced stroke certification.
A review took place on May 21 and May 22 to determine whether North Shore Medical Center is compliant with the requirements of a Thrombectomy-Capable Stroke Center.
The hospital was required to meet guidelines, including performing endovascular thrombectomies for at least 15 patients throughout the previous year, or 30 patients throughout two years. North Shore was also required to be able to perform endovascular thrombectomies - the imaging, tests and procedures - whenever a patient needed one. Guidelines also include providing patients with physical, occupational and speech rehabilitation while in the hospital; assigning patients to case managers and social workers; and providing followup calls from the care team. The hospital should make followup calls seven, 30, and 90 days post-discharge.
Endovascular is a surgical method that is less invasive but still requires incisions near each hip to reach blood vessels and treat what ails the patient. Thrombectomy is the procedure to remove a blood clot from a blood vessel.
The doctors who perform emergency mechanical thrombectomies are called neurointerventionists; they also had to meet standards of subspecialty training for North Shore Medical Center to receive the certification from the Joint Commission, the American Heart Association and the American Stroke Association. All primary neurointerventionists at a facility seeking certification or recertification must be certified by the Committee for Advanced Subspecialty Training or meet all of the other criteria.The neurointerventionists had to complete an Accreditation Council for Graduate Medical Education-accredited program or similar residency in neurosurgery, neurology, or radiology. Neurologists completed a stroke or neurocritical care fellowships. Radiologists completed neuroradiology subspecialty fellowships. The stroke response team also completed neuroendovascular procedure training.
In March 2018, North Shore Medical Center also received certification as a comprehensive stroke center.
The upgrade involved new equipment, staff education on specific skill sets and the development of a closer relationship with Emergency Medical Service providers.
In 2017, North Shore admitted 272 stroke patients but 25 were transferred to Palmetto General or the Florida Medical Center in Fort Lauderdale for further care. Since the reconfiguration, North Shore's comprehensive stroke center has received patients from evaluation to treatment to secondary stroke prevention.
Nearly 795,000 people have a stroke each year according to a 2016 report from the American Heart Association. Nationally strokes are the fifth leading cause of death in the U.S.; strokes were third in Miami-Dade in 2017, according to the Florida Department of Health.
In Miami-Dade in 2017, strokes caused deaths to following groups accordingly: 1,231, white people; 971, Hispanics; 959 women; 628 men; and 322 Black people.
However, the U.S. Centers for Disease Control and Prevention state death rates from strokes are higher for Black people than white people, "even at younger ages."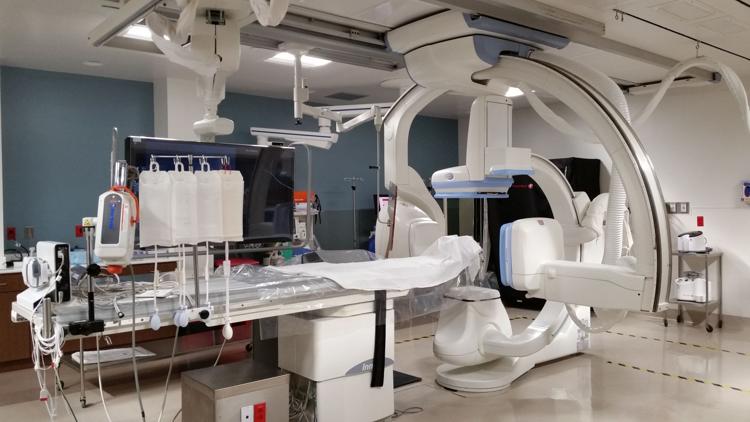 The stroke count has steadily risen among white and Black people since 1998 to 2017 - from 804 to 1,231 and 180 to 322, respectively. Though nearly three-quarters of all strokes occur in people 65 and over, and the risk doubles every decade after 55, strokes can and do happen to people under 65. One fourth of all strokes occur in people under 65.
To prevent a stroke the CDC recommends visiting health care providers to treat high cholesterol, blood pressure, diabetes and heart disease. The CDC also recommends maintaining a healthy diet, healthy weight, being physically active, not smoking or quitting and limiting alcohol intake.
Nationally, over 87 percent of cases are ischemic strokes caused by a clot that cuts off blood flow to a part of the brain.
"These types of strokes are largely treatable if a patient gets to a hospital that can provide the right treatment in time," the North Shore press release reads.