Blacks represent almost half of new HIV diagnosis yet they are often the least to receive the most in funding. Those statistics are further inflated when the focus turns to Black transgender women and one South Florida transwoman is at the forefront of change.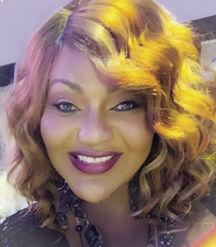 Tatianna Williams is co-founder and executive director of TransInclusive Group, an organization that is part of a network of 32 organizations throughout the South supported by the $100 million COMPASS initiative that is focused on combatting HIV/AIDS in the Southern United States.
"I am a Black transwoman born and raised in Liberty City, and as a former sex worker, I have experienced discrimination and lack of access to healthcare," said Williams who, in 2016, founded the organization Transinclusive Group. "As a member of a marginalized community it is my mission to decrease barriers to healthcare, social and racial disparities. Currently, I work in public health and serving as co-chair on various HIV planning bodies for the Florida Department of Health."
National Black HIV/AIDS Awareness was recognized Friday, Feb. 7 to acknowledge the significant challenges facing the Black community – 13% of the U.S. population – in accessing comprehensive healthcare for people with HIV and dispelling myths and stigmas.
The first National Black HIV/AIDS Awareness Day (NBHAAD) was marked in 1999 as a grassroots-education effort to raise awareness about HIV and AIDS prevention, care and treatment in communities of color.
This observance is an opportunity to increase HIV education, testing, community involvement, and treatment among Black communities. The Strategic Leadership Council both plans and leads the annual observance. The 2020 theme is "We're in This, Together."
According to Williams, Transinclusive Group has dedicated the past four years to eliminating HIV in the Black community. In 2019, the organization distributed hundreds of in-home HIV testing kits and conducted dozens of HIV tests.
The organization facilitates community engagement and work with many people affected by HIV/AIDS regardless of race, ethnicity or gender identity. We additionally host a weekly support group for transgender and gender non-conforming individuals to meet and be their authentic selves.
"One thing we realized early on was that we couldn't do this on our own," said Williams. "The COMPASS Initiative through Gilead Sciences Inc. provided [Transinclusive Group] funding to improve organizational infrastructure that will maximize our service delivery. In addition, we will recruit and train other Black leaders to be more effective and better advocates for HIV causes." 
Beyond the thematic, "We're in This Together," Williams is mindful to share with audiences that a stigma continues to exist that creates barriers to testing, diagnosis and treatment.
"I'm still shocked by the amount of disinformation that is out there, which leads to unsafe sexual practices and transmission of HIV," said Williams. "We cannot end the HIV epidemic by only thinking about the virus. We must factor in socio-economic status, barriers to healthcare, homelessness, unemployment and racial disparities. To accomplish this, we need to unite regardless of our differences and work together."
HIV/AIDS U.S. Centers for Disease Control and Prevention statistics (2019)
• More than half (58%, 10,223) of Black Americans who received an HIV diagnosis were gay or bisexual men.
• Among Black gay and bisexual men who received an HIV diagnosis, 39% (3,993) were young men aged 25 to 34.
• Forty-seven percent (8,501) of those who received an AIDS diagnosis in the United States were Black.
• From 2011 to 2015, HIV diagnoses fell 8% among Black Americans overall.
• The HIV diagnosis rate for Black women remains 16 times as high as that of white women, and almost five times that of Hispanic women.
• Black men accounted for almost one-third (33 percent) of all HIV diagnoses in 2015. The rate of HIV diagnoses for Black men was nearly eight times as high as the rate among white men, and more than twice that of Hispanic men.