Firefighters have one of the most extreme occupations anyone can pursue. Not only do you have to be a professional in fire safety, but you also must be well versed in medical procedures.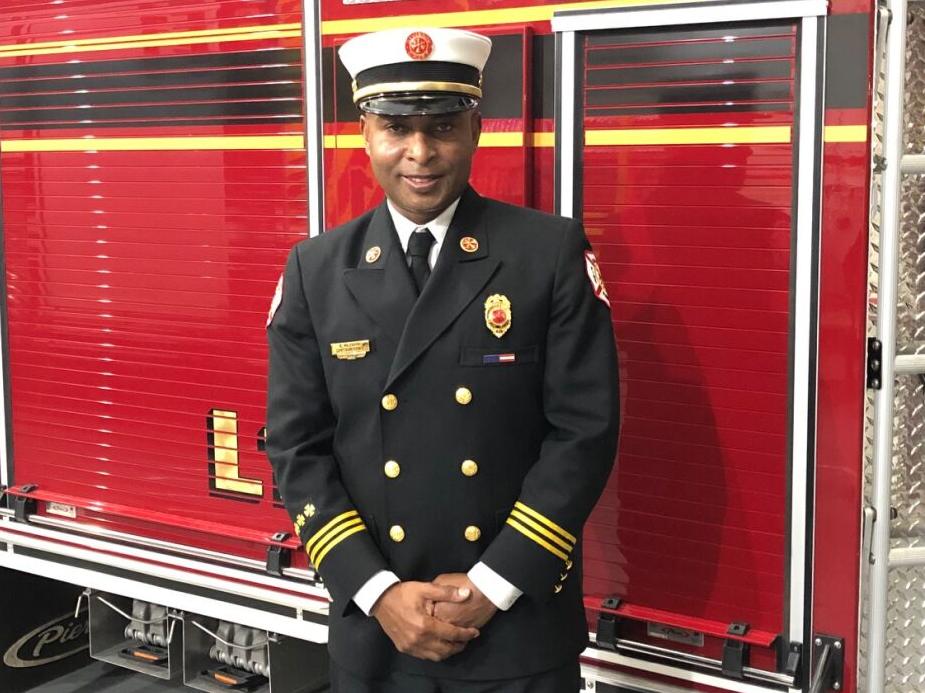 Two men were recently rewarded for having those skills and more. Emmanuel Louis and Edward Altidor became division fire chiefs of the Hialeah Fire Department – the first Black chiefs in the history of the organization. Hialeah was incorporated in 1925.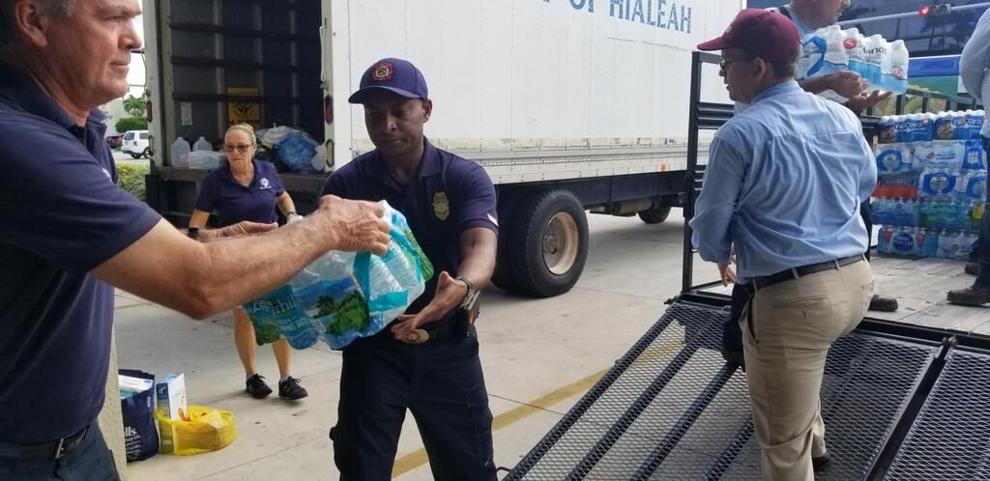 "Their education and experience made them the best candidates for the job. Eddie has been on for almost 25 years and Emmanuel has been on for almost 17 years. They have education in the field and not just generic education," said Willians Guerra, Hialeah fire chief.
With their promotion, Louis and Altidor plan to be role models for the entire department, to ensure they are not the last Black firefighters to reach their new rank.
"We want to open the door for those coming after us," said Altidor, division fire chief of professional standards and compliance. "Chief Louis and I are striving to move the department forward. We want to show those who are under us in rank, especially African Americans, the way to be successful within the fire department."
Altidor and Louis have been operating in their roles since the spring of 2021. An official ceremony was held for them, along with graduates of the fire academy, in October.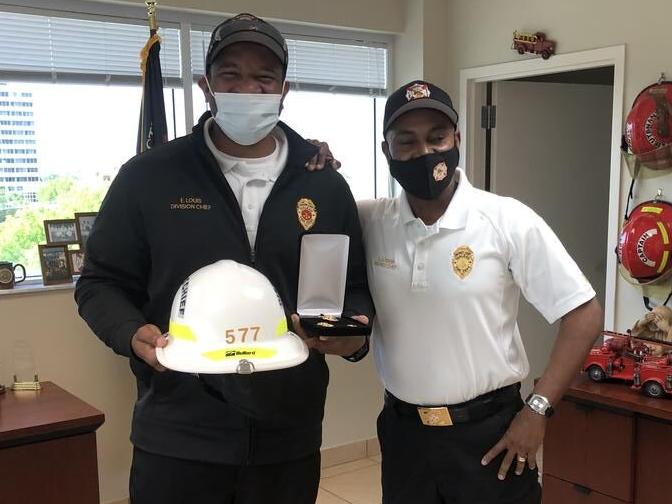 Altidor's role involves managing staff that ensures all licenses and certifications in the fire department are up to date with the state of Florida. Louis' position manages staff who provide emergency medical treatment to the public and transportation to emergency rooms. Both duties are essential for a fire department to operate.
Earning the rank is not an easy feat. One portion of their test involved being questioned by an audience of fire chiefs from different cities on scenarios in the field. This portion challenged their management and decision-making skills.
"We took six to eight months to study for this exam. It feels good to get the results we worked hard for," said Louis, division fire chief of medical services. "This is a celebration not only for us, but for our families. With all the time we had to spend away from them, it was like they put in the hard work with us."
What makes their promotion so exceptional is Altidor and Louis scored first and second in their class. Testing to reach division chief solidified their place.
According to Altidor, lieutenants who get promoted to division chief are usually appointed. Sometimes they do not take the test and have to study their predecessor while learning within the role.
"Their scores legitimized them. Candidates getting appointed is usually how it goes. Testing to get the rank of a chief is a tremendous accomplishment for them and the entire department," said Ivan Ivanov, Hialeah Fire department captain.
Altidor joined the department in October 1998; Louis joined in August 2004. One person who impacted their tenure in the organization was Michael Wright, the first Black firefighter in the department.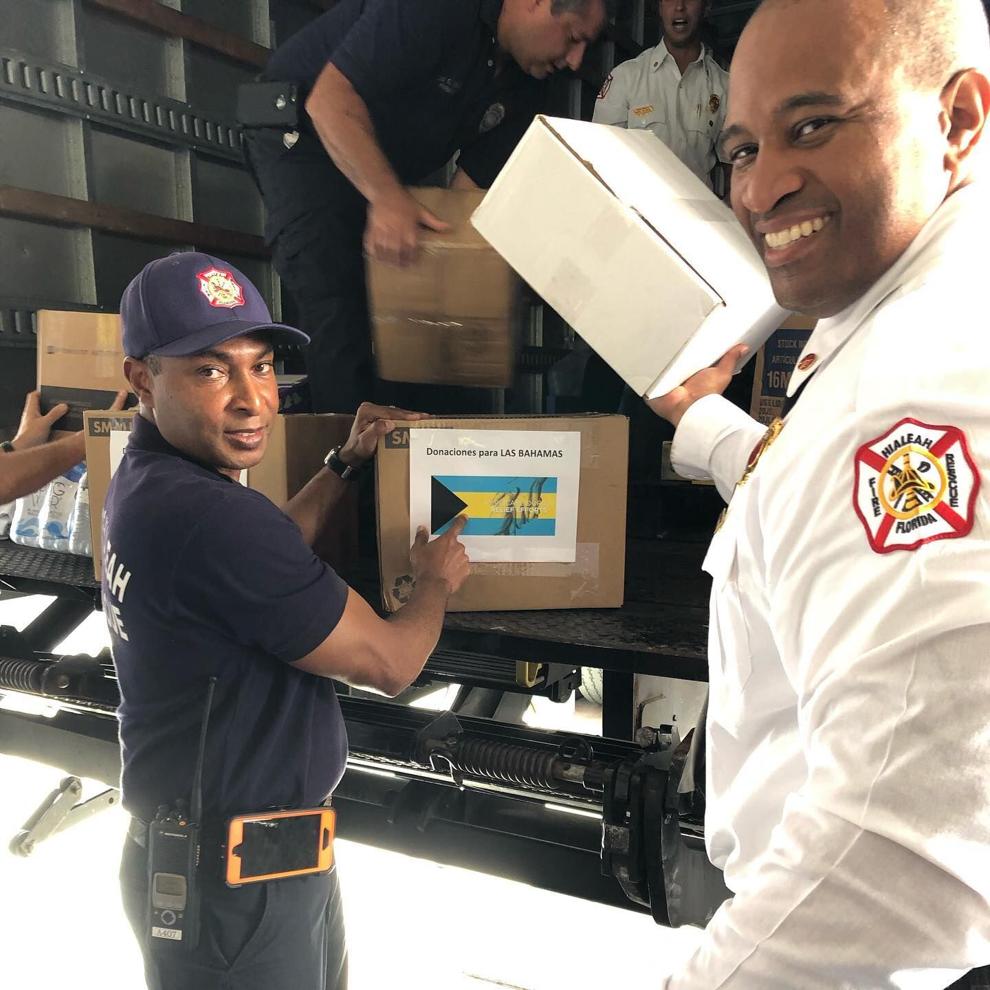 "I probably wouldn't be here if it wasn't for him," said Louis. "One time in the fire academy, he saw me slacking on my pushups. He called me out and made me do them properly in front of the class. I didn't like him at first, but throughout (my time at) the academy my mentality changed. He was pushing me to make sure I was ready for the job. After the academy he became one of my biggest supporters."
Wright, who was lieutenant of the hazmat unit, joined the department Sept. 8, 1986, and served for 25 years. He ultimately could have reached the rank of chief but his time was cut short because of cancer. Wright died Dec. 12, 2016.
"Michael Wright is extremely important. He always had a smile and always had a positive attitude," said Altidor. "In my head, I could still see his smile. I want to be an excellent mentor like him to the people that are coming after me."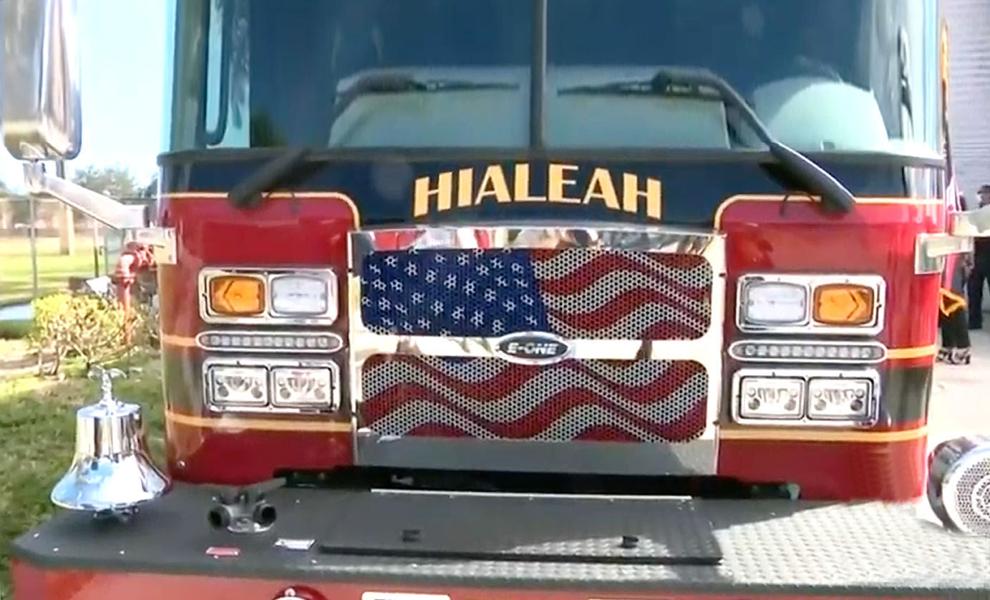 Wright's legacy is still being honored. In June 2017, Hialeah named W 25th street Michael Wright Way, and the department created the Michael Wright Perseverance Award – an honor given by his mother every year to graduates of the fire academy who are hired to join the department.
Next for the duo is continuing to save lives in Hialeah. Both division chiefs will prioritize guiding and directing the next batch of cadets who want to join the city's firefighting ranks.
"My focus for the next few years is to broaden the communication between us and people in my communities," said Louis. "I want to show them this is a way to chase the American dream."