The 16th annual Jazz In The Gardens festival brought thousands of exuberant music lovers to South Florida's Hard Rock Stadium to see a star-studded lineup, hosted by comedian Deon Cole.
JITG began as a parking lot concert started by former Miami Gardens Mayor Shirley Gibson, who sought to bring stellar jazz and R&B performances to her city. Since then the event has evolved into an internationally recognized music festival featuring genres and cuisine from across the African diaspora.
Mike Phillips, a contemporary jazz saxophonist performing during JITG's second day, highlighted the importance of jazz as part of the festival and the community.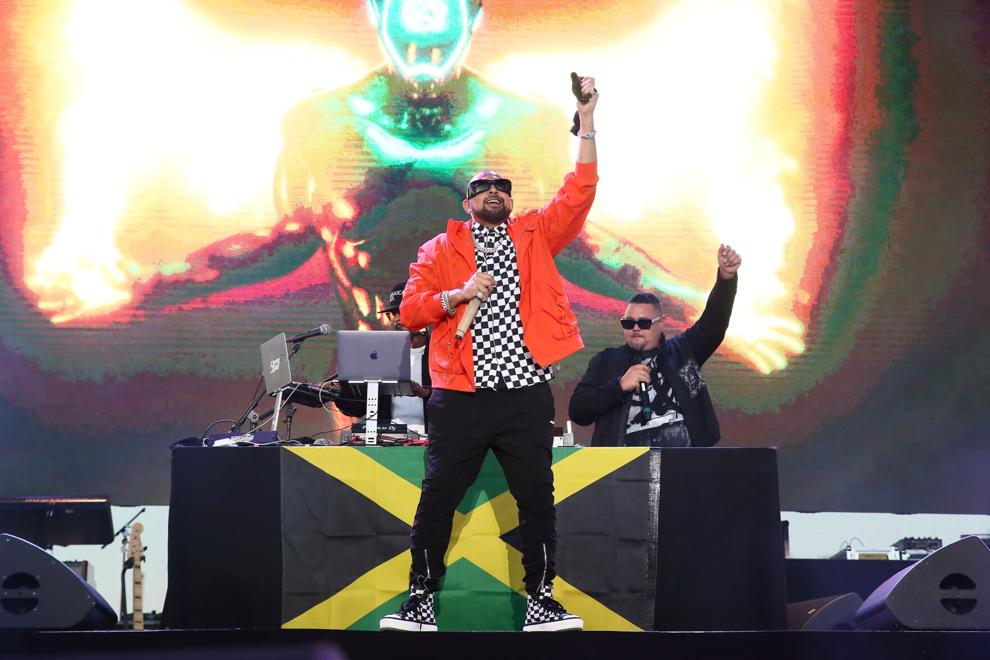 "I think jazz is important because it connects you culturally back to the foundation, so as a culture, we have to know who Charlie Parker, Coleman Farrow and Nancy Wilson are," said Phillips. "Jazz really started what the culture of music is now. It's a celebration of our culture that started from the root of jazz."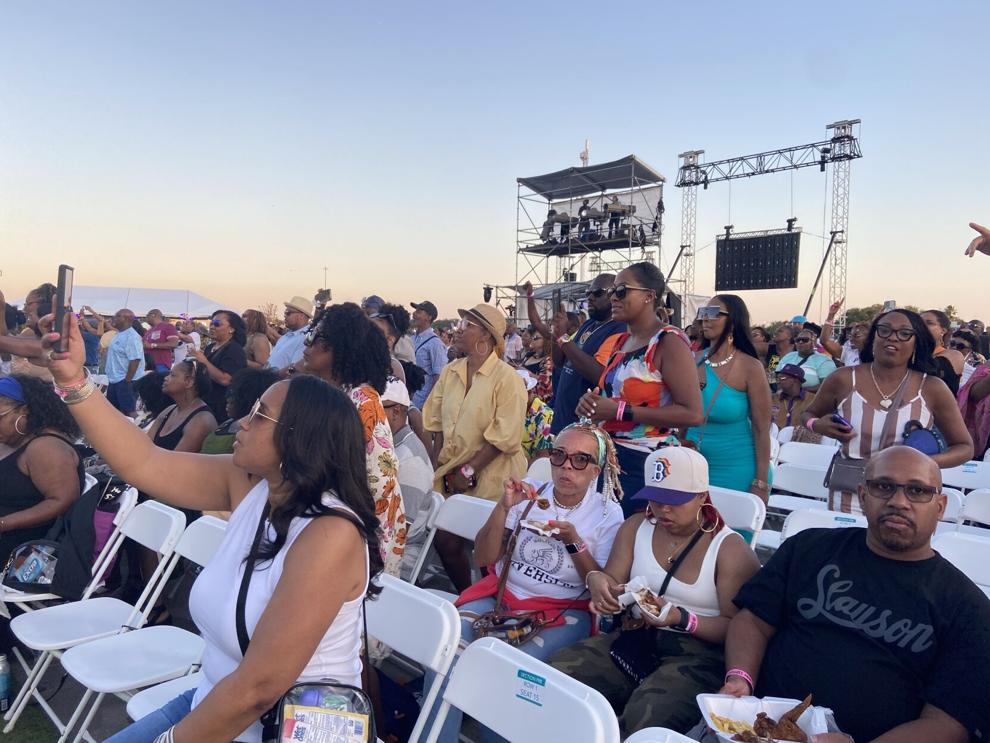 JITG each year offers an opportunity for a relaxed and family-friendly experience with powerful performances from A-list artists. Festivalgoers enjoyed food and drinks from various local vendors, offering everything from oxtail to elephant ears.
"I'd never been to Jazz In The Gardens, but my mother always goes, so I was jealous and finally decided to come and get the experience of the diverse lineup," said Precious Lawson.
That lineup included Jill Scott, Jodeci, Ari Lennox, El DeBarge, and Adam Blackstone & The Legacy Experience on Saturday. Sunday's schedule featured Erykah Badu, Charlie "Uncle Charlie" Wilson, Sean Paul, Keyshia Cole and Phillips.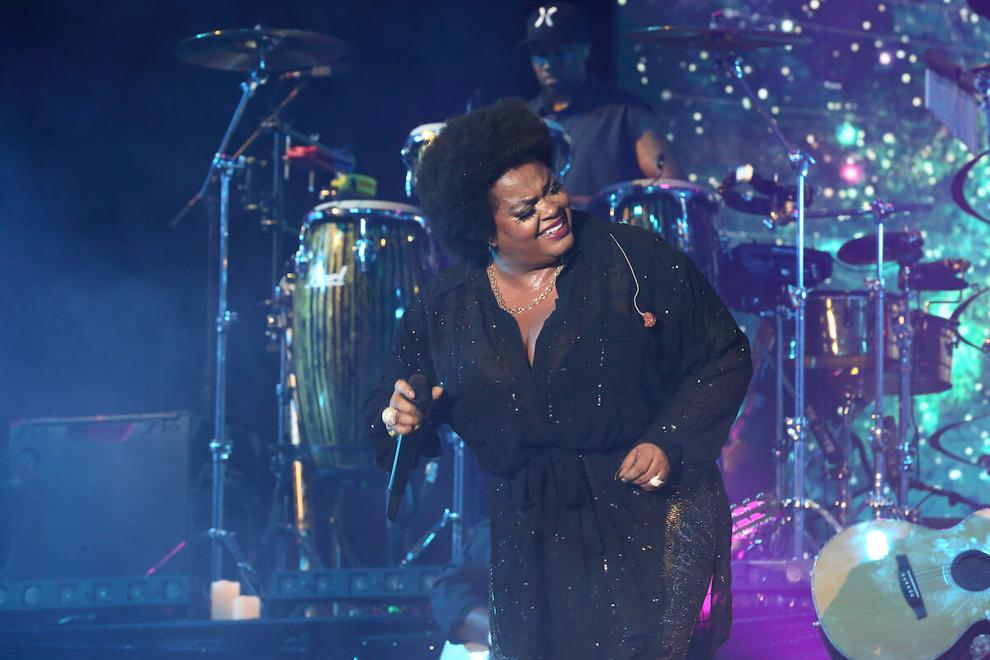 The gospel lineup included Chandler Moore and Kierra Sheard; a planned appearance by Pastor Mike Jr. was canceled.
Day Two of the festival opened with the smooth sounds of Phillips, who became involved with jazz as a young child when he picked up a saxophone. Phillips' Sunday performance was his third with JITG – and he says he'll keep coming back as long as he's asked to.
"I absolutely love Jazz In The Gardens ... we're going to keep going, so whenever they want, I'm coming back and doing it," he said.
Phillips' invigorating presence on the stage encouraged the crowd to get up and dance as he set the tone for the afternoon. He performed remixed classics honoring artists such as Michael Jackson, Stevie Wonder and Prince. He ended his set off stage, serenading who he called the "sexiest people."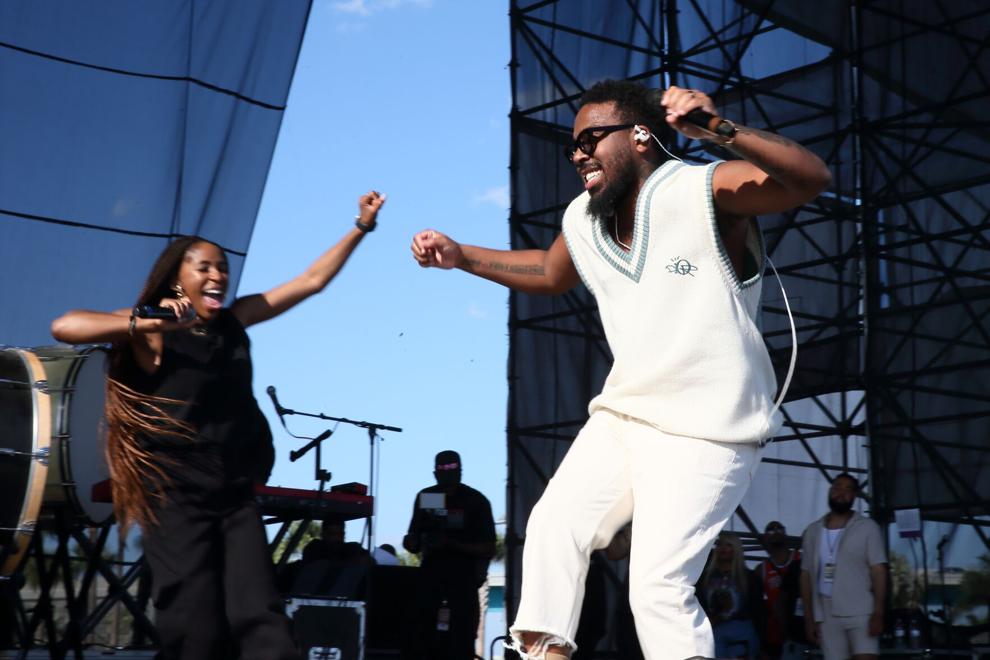 The musician also expressed gratitude toward Miami Gardens for its interest in youth music education.
"When you look at Miami Gardens, they're making an investment in bringing music here, and making that investment in schools will ensure that we will always have great musicians coming out," he said.
The Sunday afternoon acts continued with Grammy Award-winning gospel artist and worship leader Moore, who took the crowd to church during his performance as he asked the audience to praise God along with him.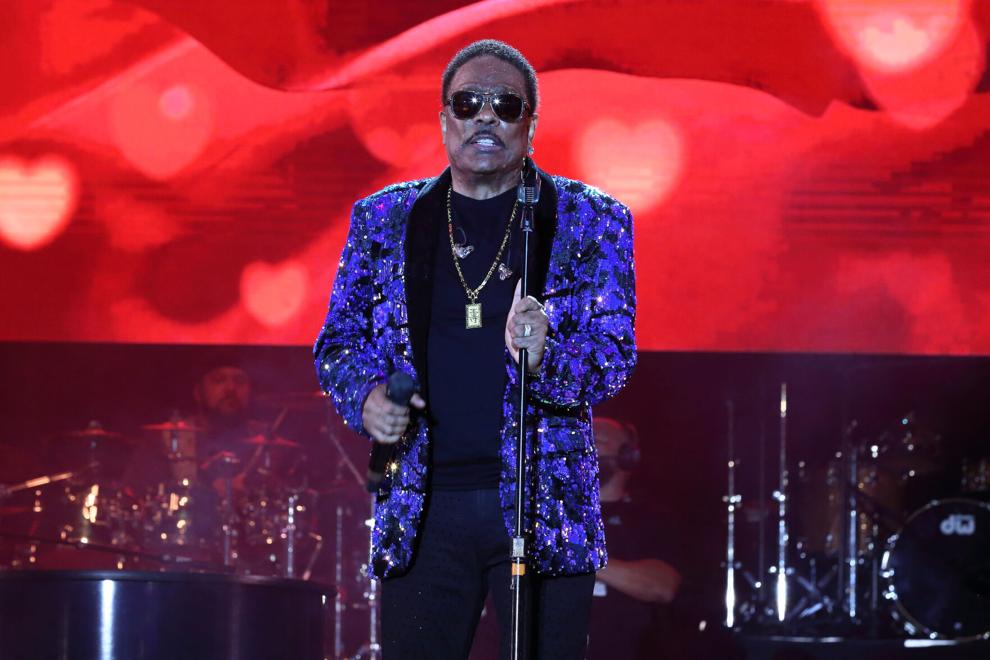 "I have a strong belief that God was already here before I got here. God is love and is in all of this, so I'm glad to bring another side of his presence," said Moore. "God is everywhere, and when you call him into a space, he'll show up with his power and everything you need."
Moore partnered with Maverick City Music, an Atlanta collective of contemporary worshippers, in 2020, where most of Moore's fans know of him and his music.
"It's crazy since it's hot out here that I was expecting people to get tired, but they got with it, and we enjoyed the praise for God together," said Moore. "They've been our fans when Maverick City first got started and blew up, so they're our ride-or-dies."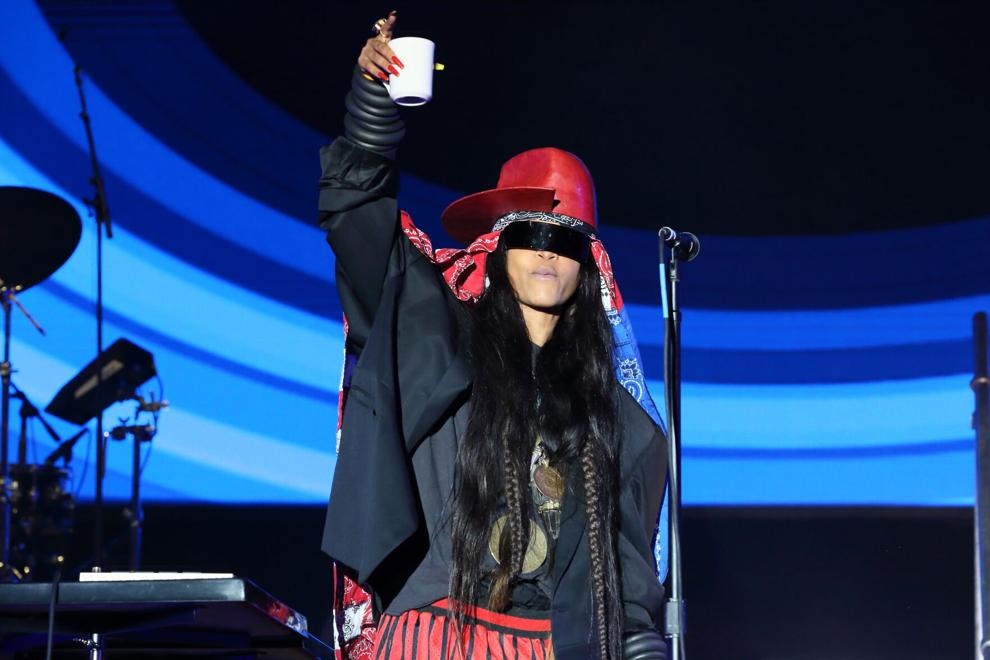 Moore's fans supported him and his soulful message as they jumped and danced throughout his time on stage.
"I love the Christian lineup and I love Chandler Moore," said Kiyah Hyatt, who came to JITG for the first time to celebrate coming out of the military. "This is my second time seeing him … I knew I had to make it on Sunday."
Moore shared his excitement for how far gospel music has come, and recognizes that the genre is en route to becoming part of mainstream pop culture.
"Gospel music is coming back, and it's taking the forefront," he said. "A lot of people came before us who paved the way and let people like me be able to do this, so I'm grateful."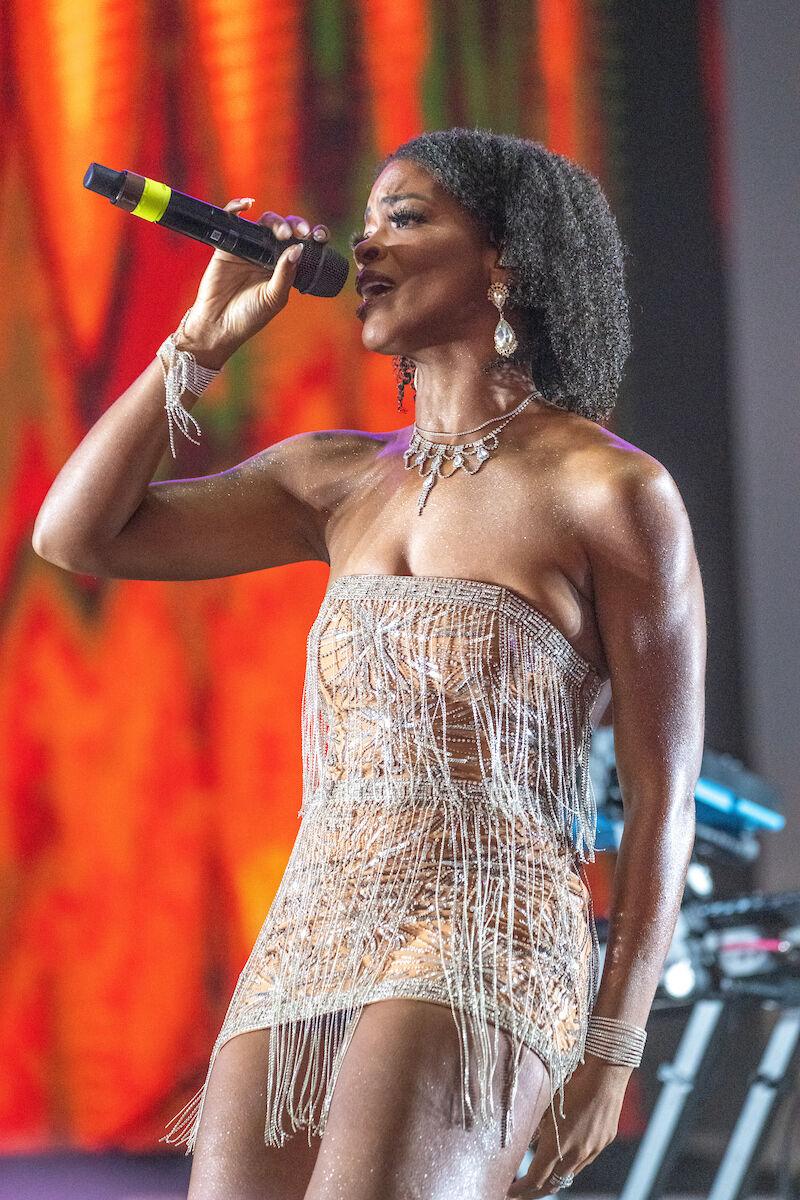 Fans like Hyatt agree gospel music is becoming popular, especially among young people.
"We're coming up on a revival for gospel music, and it's definitely needed for us young people in our twenties and (thirties), because everything is spirituality and crystals but you can't praise the creations if you don't know the creators," said Hyatt.
South Florida artists Raquel, LaVie and Ronnie the VOP joined the festival on its second stage, opening for the headliners and building up energy throughout the crowd despite the harsh sun and lack of shade. All have performed at JITG before – Raquel and LaVie in 2016, and Ronnie in 2018.
As the day segued into night, Cole, Paul and Wilson took the stage in the runup to Badu's weekend-closing performance.
"I've always wanted to come to Jazz In The Gardens since I was a little girl and I would see my mom and dad getting ready to come over here," said Ashley Brown, a West Palm Beach resident. "And since Charlie Wilson was performing, I thought this was the perfect time to come."