School Board member Steve Gallon wants to level the playing field – and bring the district more state trophies.  Due to changing demographics and what appears to be lax oversight, some Miami-Dade Public Schools have fallen out of their sports class as set by the Florida High School Athletic Association (FHSAA). 
After pressure from Gallon's initiative to review the county's athletic programs' classifications, the FHSAA released an updated football classifications for the 2019-2020 seasons on Friday. 
Three Miami-Dade County powerhouses, in a competitive district have been split, potentially improving each school's chances of winning a state championship.  
Miami Northwestern, Miami Central, and Miami Carol City senior high schools, currently wrongly classified, will now play in different divisions. 
Earlier this week, Gallon called for the review and realignment of the FHSAA classification bylaws. 
"Most recently, there's been a clear recognition and a continuous discussion around how many of our programs may be incorrectly classified," Gallon said, "as a result, it is having an unintended consequence of precluding certain schools and programs to compete."
The new football classifications come following Gallon's request to review the county's athletic programs to see if they comply with the association's guidelines. 
"Their actions confirmed what I said," Gallon said. I am pleased but our work in reviewing this process will continue, he said. 
Previously, these schools were classified using student enrollment figures from 2014. The FHSAA uses student population data to determine in which divisions the different athletic programs will play. Each school has to self-report student population numbers to the FHSAA.
Since the 2014 classification, the student population in many schools has shifted up or down, Gallon said, but their classification stayed the same. Gallon believes the inconsistent reporting of class changes may deprive athletes the opportunity to compete beyond the district level.
Though schools are tasked to report student full-time enrollment figures to the FHSAA, the association failed to properly update the classifications based on current student population. The oversight promoted competitive cannibalism, diminishing chances of the football programs throughout the county from competing beyond the district level.
Under the 2014 classification for football programs, to be part of the FHSAA 6A classification, a school must have 1,593 to 1,938 students enrolled, according to the association's website. 
Only Miami Central meets this criterion, with a student population of 1,648, according to 2018-2019 enrollment numbers.
Properly classified, Northwestern and Carol City would play in different divisions. 
Northwestern, with 1,499 students enrolled, would play in the 5A division, for schools with enrollment between 1,115 to 1,592 students. 
Carol City's current student population of 959, would send it to play in the 4A division, reserved for schools with 681 to 1,114 students.
The new football classifications means Miami Central will play in the 6A classification, while Northwestern and Carol City will move to 5A and 4A classifications, respectively. 
The three schools consistently make the playoffs and have won state championships. However, under the old classification, these top-tier schools eliminate each other, only allowing one of them to compete at the state level. 
This year's district champ, Carol City, beat both Northwestern and Central during the regular season. However, Central would end up knocking Carol City out of the playoffs, while Northwestern would beat Central to advance to the state championship game. 
"We are the top three schools in the state in football for public schools," said Xavier McCray, athletic director at Carol City. "Us being in the same district hurts us. We have been beating on each other for a long time," he said, "having three of the best teams in the same district is tough." 
The new classification may potentially allow these three powerhouses to compete for different divisional state championships simultaneously. 
"This is something that we need to look at across the district," Gallon said.
Gallon's initiative will seek to realign all athletic programs to the proper FHSAA classifications.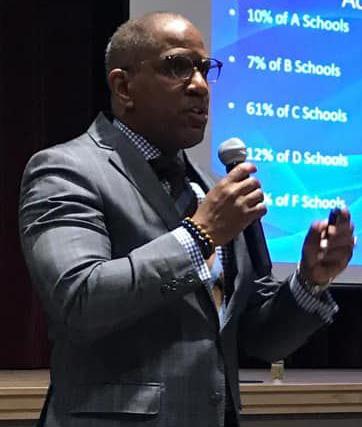 FHSAA is expected to release updated classification for all sports in the coming months. 
"… Potentially, we could have had three to four schools from Miami-Dade County Public Schools competing for a state title versus only one," Gallon said at a Personnel, Student, School, and Community Support committee meeting on Wednesday. 
The incorrect classification of these three powerhouses is an example of what Gallon referred to as "competitive cannibalism."
The item seeks to evaluate the school's current student population and ensure athletic programs are properly aligned to the correct classification, said Steffond Cone, assistant superintendent of school operations. "Currently we have some schools that are in different levels and they are all concentrated to one district," Cone said, as is the case with the 6A division of Northwestern, Central and Carol City high schools. 
"When you have [schools] concentrated in one district, what happens is that those schools cannibalize each other," Cone said. "This item would spread that out based on actual enrollment. If you play within enrollment, then it gives us a greater opportunity to have more teams competing for a state title in all sports."   
For the new school year, FHSAA classifications based on enrollment figures will be reviewed every two years, said Valtena G. Brown, deputy superintendent for school operations. 
"This is a very timely item," Brown said of Gallon's initiative.   
This is not an issue that was on the radar, said schools Superintendent Alberto Carvalho. Carvalho said different schools have the student talent and ability to compete simultaneously for different division state championships if they were classified according to current student enrollment figures. 
"What's fair is fair. I think this allows our kids to fairly compete at a greater level around the state and around the country," Carvalho said.
The item, if approved, will "square the classifications of high school athletic programs with current enrollment levels pursuant to FHSAA policies and related bylaws," Gallon said. "It may be the first step in eliminating competitive cannibalism among numerous district athletics programs and increase the number of schools eligible to pursue state titles."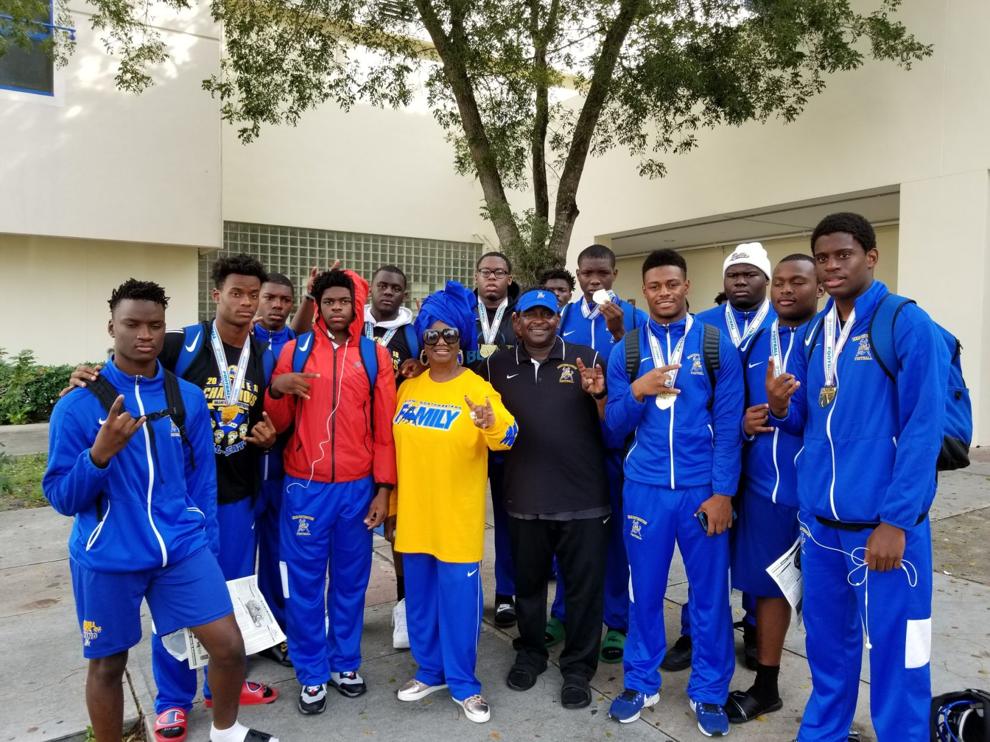 The item received unanimous support from the board members during the committee meeting and will be presented at the school board meeting on Dec. 19.