In honor of Black History Month, an Overtown resident aims to educate the community in a "fun and unique" way.
Cecilia Stewart, a local community advocate, has created a calendar that features historic locations across Overtown. Her goal is to teach others about moments in Black American history that took place right in their backyards.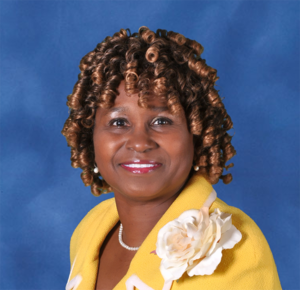 "This calendar tells the story about Miami's rich African American history," Stewart said. "We treasure what we have here in Overtown, and that's what I want to show."
The calendar features photos and facts about famed churches, houses, businesses, schools and entertainment establishments in the city. Included among them is the D.A. Dorsey House, home to Miami's first Black millionaire. The Historic Hampton House, previously covered in The Miami Times, also is included. When scanned by a smartphone, the QR code on the back of the calendar takes viewers to a webpage with a virtual tour of the historic sites.
Stewart was born and raised in Overtown and is a graduate of Howard University. Her community involvements include being a member of the City of Miami Community Advisory Board, an organizer for the Overtown Neighbors for Environmental Health and Safety, and chair of the Miami-Dade County Historic Preservation Board.
The calendar project started off as a way to bring Stewart's two loves, photography and history, together. Her mentor, historian Enid C. Pinkney, inspired her to make the project more impactful.
"She's the one that motivated me to get involved with historic preservation," Stewart said.
Stewart's goal is education. That's why she's teamed up with Urban Health Partnerships, a nonprofit dedicated to equitable health solutions, to make the calendar free and accessible for everyone. It will be the first of many, as she plans to continue this new tradition.
"We need to recognize the Overtown community," she said. "I want us to continue to emphasize and not forget our African American roots throughout the year."
A PDF version of the calendar is available for download at goingovertown.org/historic-overtown-calendar. Paper versions of the calendar are also available upon request via the website.