The International African American Museum (IAAM) set to open in March 2022 in South Carolina has received a commitment from Sony Corporation of America (SCA) to provide a $1.7 million product donation. The museum is being built at the former Gadsden's Wharf in Charleston, where historians estimate nearly half of all African captives brought to America arrived upon disembarking from slave ships.
"One silver lining of the pandemic is that museums have been challenged to re-imagine the visitor experience," said Elijah Heyward III, chief operating officer of the museum. "Not only will we create more virtual options to learn and inspire, but we will also make use of the extraordinary new technology so generously contributed by Sony inside the museum."
The donation, which is being made through Sony's Global Social Justice Fund, will be used to outfit the "Atlantic Worlds" gallery – a centerpiece of the museum – and to support additional environments throughout the space. The gallery, which is the largest in the museum, is especially impactful as its windows look out onto the path slave ships took to arrive at the wharf.
"Diversity is built into Sony's DNA," said Mark Khalil, president of SCA. "It is one of our company's values, and this donation translates that vision into action. We are thrilled with this partnership and look forward to working with the museum on this incredible project."
"This donation is part of Sony's ongoing commitment to social justice and diversity," said Karen Kelso, senior director of corporate social responsibility at SCA. "This new museum promises to educate millions of people as to the atrocities endured by Africans in this country."
The IAAM will feature a number of state-of-the-art Sony products, including North America's first public deployment of the company's new Crystal LED display series, in a 32-foot wide, 7-foot high configuration; 3LCD and SXRD laser projectors; 4K HDR professional BRAVIA displays; and wireless microphones.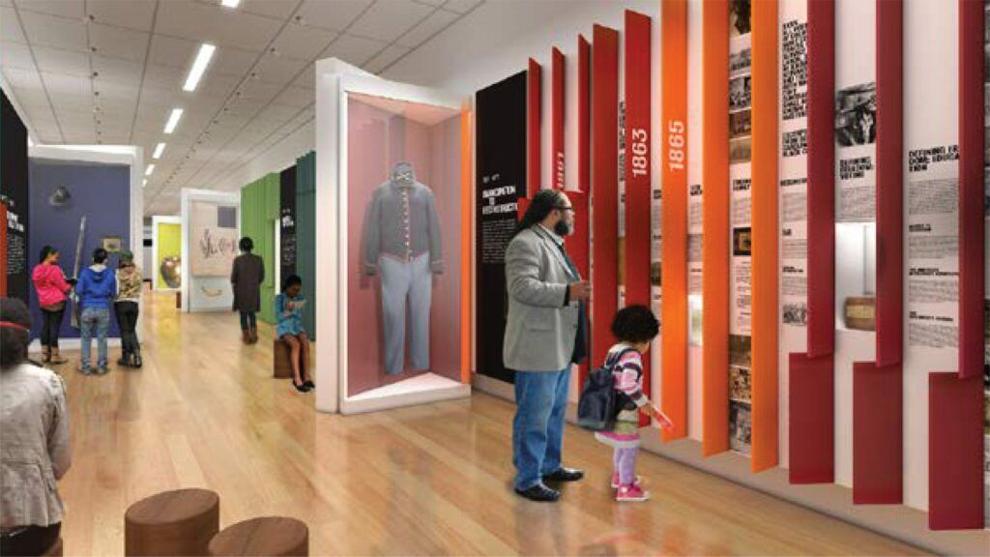 "We are pleased to be working with the International African American Museum to bring their vision of education and inclusiveness to light," said Mike Fasulo, president and COO of Sony Electronics. "These innovative products are the pinnacle of acuity and resolution, helping to create fully immersive exhibits that bring important history to life for millions of museum visitors."
Numerous other sponsors have signed on as well. In November 2020 the museum announced a $1.25 million grant from The Duke Endowment, one of the largest private philanthropic trusts in the Southeast. The grant includes $1 million for the museum's endowment and $250,000 to be used to meet its greatest needs between now and its opening.
Construction of IAAM is underway, and exhibitions and programming are in the final stages of development.
"The Duke Endowment understands the importance of unrestricted donations," said Joe Riley, former Charleston mayor and a lifetime member of the museum's board. "The $250,000 grant gives us the flexibility to use the funds to continue to build our leadership team, hire experts to help develop programming, create a comprehensive marketing program and more."
In 2019, $1 million was donated by the city of North Charleston, to insure that its Black history will be featured within the museum. The municipality was particularly interested in making sure the history of Liberty Hill, South Carolina's oldest free Black community, would be showcased.
Liberty Hill's beginnings date back to 1864, as the Civil War raged on. Paul and Harriett Trescot, free people of color, purchased 112 acres of farmland north of the city of Charleston, in what is now North Charleston, a still-vibrant Black community today.
Also in 2019, British Petroleum (BP) announced a major financial commitment of $1 million to IAAM. That donation has supported museum construction, along with programs and education.
"BP is humbled and honored to be part of such an important project, not only for Charleston, but also for the world," said John Harvey, manager of BP's Cooper River facility. "We hope this donation will help the museum grow to become a premier attraction, research center and lasting memorial for generations to come."
Built in 1978 on land that once housed two plantations, the remnants of bricks and kilns can be seen at the Cooper River plant, where enslaved Africans were once used for labor.
When the museum opens, visitors will engage with dynamic exhibits featuring historic figures, events and experiences from slavery through the 20th-century civil rights movement and into the present.
A memorial garden honoring African ancestors will be a place to reflect and experience botanic gardens, artistic installations, a huge infinity fountain on the edge of the original wharf, a soundscape that explores diverse African languages, performances, programs and more. The garden will be free and open to the public.
The Center for Family History will serve as a groundbreaking resource for the study and advancement of African American genealogy, with connections to Africa and the African diaspora. Staff will provide guidance to novice and advanced genealogists to learn more about family history using the center's unique collection of primary sources, documents and texts. Workshops and educational programming will be offered.
And a K-12 educational curriculum is being developed, as are faith-based programs to present untold stories about the central role of faith, spirituality and religion in African and Black American communities.
"When our doors open," enthused Heyward, "visitors will experience the journey of African Americans in a way that has never been seen or felt before."