An Opa-locka native is among three cooks who will face their final challenge on Wednesday's episode of Fox's "MasterChef."
Former schoolteacher Ashley Mincey will be competing to win a quarter of a million dollars and the title of MasterChef on the two-hour finale, which airs Sept. 19 at 8 p.m. on Channel 7.
"This is my moment in time that I've been waiting for," said Mincey.
Just a month after quitting her job as a teacher in Bradenton, Mincey walked into a MasterChef casting in Miami with a Cuban-inspired mojo pork dish with Chinese pancakes and Vietnamese pickled vegetables served with cilantro sauce.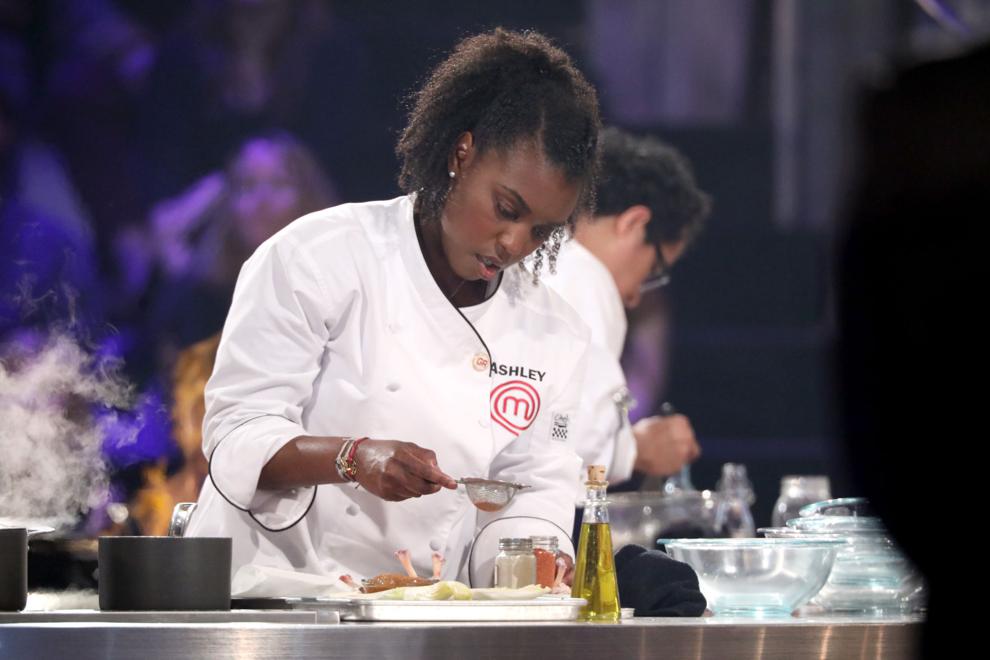 "I went all out," said Mincey.
In the FOX TV series "MasterChef," famous chefs pick teams of cooks who go head-to-head to get a white apron, which signifies their place in the competition. Chefs Gordon Ramsay and Aarón Sánchez and restaurateur Joe Bastianich star in the show. The professional chefs mentor their cooks and put them through a series of challenging elimination rounds. The winner who makes it to the end will claim the title and a $250,000 grand prize.
Mincey who was born and raised in Opa-locka, starting teaching after finishing grad school at the University of North Carolina at Charlotte at Charolette. But she could not get away from the urge to be in the kitchen.
Mincey would enter into local and national cooking competitions that she found online. One of them landed her in an international cook-off.
The self-taught chef said she got "a lot of slack" from chefs in the industry.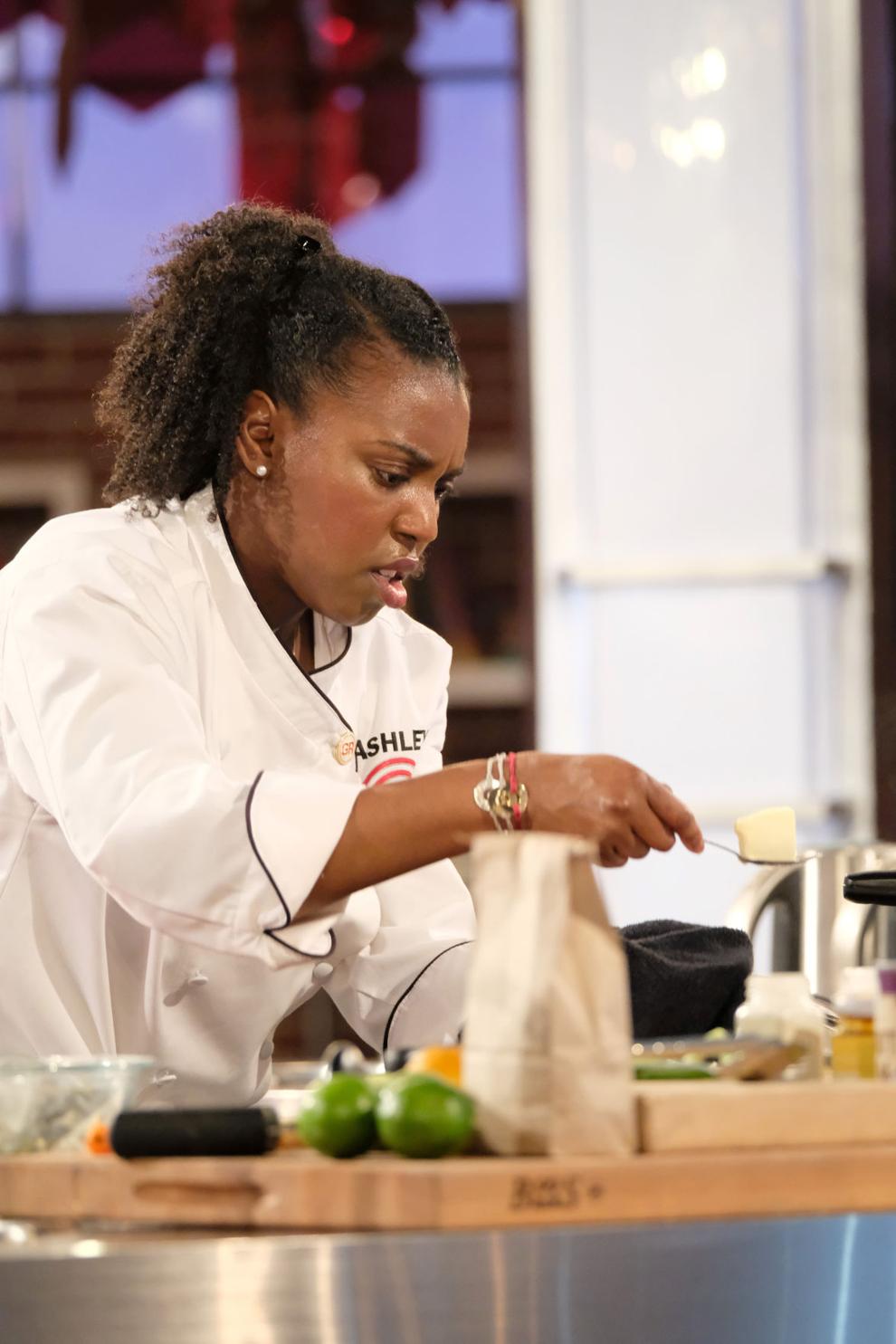 "'Who is this woman, who thinks she can enter my world, and what do you do?"' Mincey recalled being asked.
The teacher-turned-cook also got raised eyebrows from her parents. But eventually, they started to come around.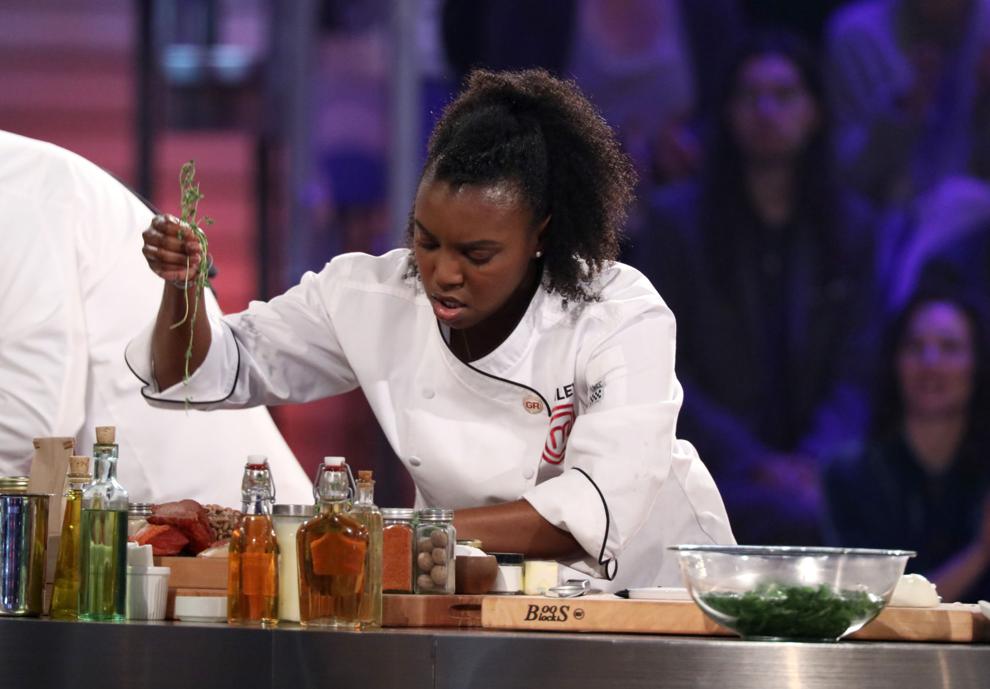 Mincey's father, Henry Mincey, appeared on an episode of "MasterChef," when she was asked to prepare a meal inspired by him.
She made brined and grilled pork chops with sweet potato and buttermilk biscuits. 
Henry wrote his daughter a letter before making the surprise appearance on the show.
"We are so proud of you for following your passion. Now is the time to dig down deep inside, so you can achieve your ultimate goal and make your dreams come true," he wrote.
The cook first discovered her culinary "passion" at 8 years old. It later grew into a love of cooking for others. 
While at Davidson College, Ashley Mincey said she prepared salmon and baked cakes and left them out in the dorm for others to enjoy. She didn't shy away from the undergrad staple, Ramen noodles, but made it with a twist, of course.
"It was not just a plain pack of Ramen noodles; everyone knew I would take them to the next level," said Mincey.
Mincey has made it to the last leg of "MasterChef" by representing Miami all the way. She said that it was important to specify that she is from Opa-locka because it is a pivotal part of who she is. Her family goes back five generations in Miami-Dade County, from as far south as Overtown to as far north as Miami Gardens and east to North Miami.
Her food is an illustration of her Miami roots.
"I grew up around island and Latin people, and I use that as a cross-reference in my food," said Mincey. The cook uses ingredients such as scotch bonnet pepper and cilantro in her dishes.
For the finale, Mincey plans to prepare a three-course menu of French cuisine that will showcase her Southern heritage. Expect to see Mincey and her mentor Ramsay in familiar surroundings as he visits with her in South Florida on Wednesday's episode.
Chef Sanchez said that Mincey is a good student, and she is tenacious, hard-working and resourceful.
"She bounced back really well when she fell short, and I believe her resilience along with her humility and ability to keep learning along the way that is ultimately led her to the finale," said Sanchez.
Mincey will be competing against Louisville, Kentucky home cook Gerron Hurt and Houston, Texas teacher Cesar Cano. 
"You're going to see my growth [on the show] in terms of time management," said Mincey. "I really plan to take the audience on a journey."
Win or lose, Mincey plans to take her cooking talent on the road with Camp MasterChef, a culinary experience for children 8 to 16. She also plans to host pop-up events with Eatwith MasterChef, a specialized dining platform for the contestants.
"MasterChef" is casting for its next show in Dallas, Chicago, Los Angeles, New York, Boston, Atlanta, Charleston and Minneapolis. Interested cooks should pre-register by visiting MasterChefCasting.com. Mincey said she encourages Miami cooks who can't travel to submit a video online.
"I would love to see more Miami people on the show," she said.