On a warm Sunday afternoon, Holy Ghost Assembly of the Apostolic Faith church culminated its 51st annual women's conference. The spirit of the Lord was moving all up and through the place. At one point, I totally forgot I was there for a news story. I looked around and found myself worshipping and praising, through song. Everyone else there was too. They were churchin' up in there.
Myra Taylor is back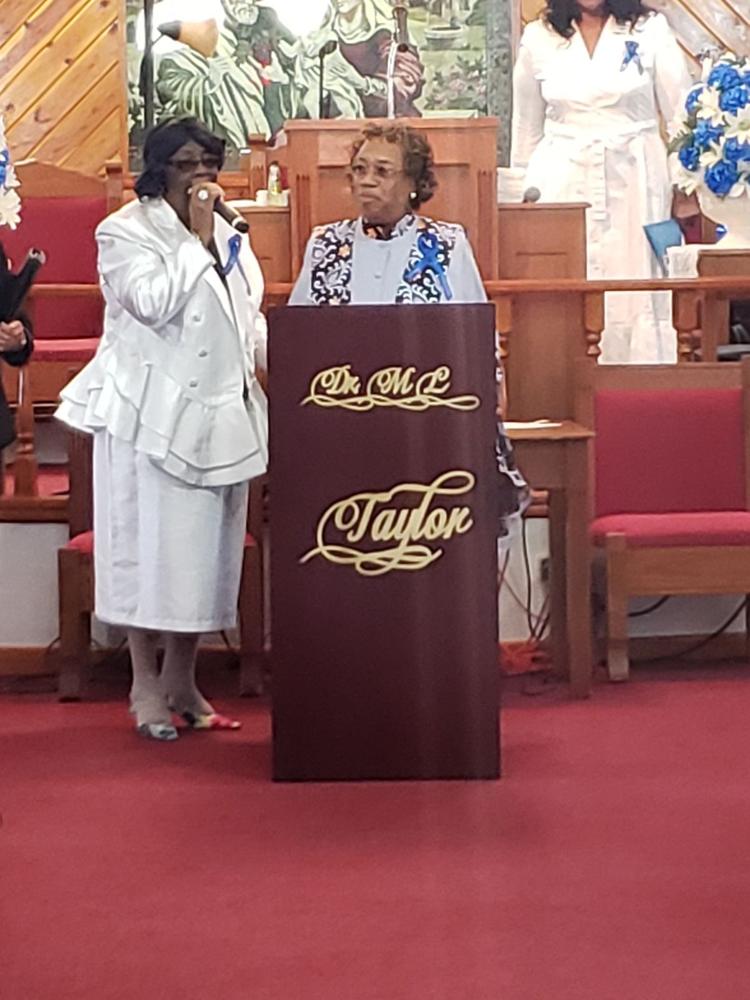 Even though it was the first service of the day for Holy Ghost Assembly of the Apostolic Faith church, some people who were there visiting said it was their second service for the day. Lavern Williamson, pastor of 59th Street Pentecostal Church was one of them.
"I've been in church since early this morning. I came out to support the women's conference," Williamson said. Myra Taylor, former mayor of Opa-locka was there. She was the guest speaker.
"I've known Myra Taylor for years. She got me started on the organ when I was a little girl," Williamson said.
Taylor was there with her husband, four of eight children and a personalized pop-up lectern, which was fully engraved with her name and initials on it. I didn't even know they made those. When Taylor approached the lectern, with her loosely curled hair, long robe and high heels she proclaimed, "God brought a change in her life." She recalled famous men and women inventors in history who made contributions to society. Then Taylor went into her sermon entitled "Change me from the inside out." During Taylor's sermon, she said, "Women are the backbone of the church." The congregation agreed unanimously. Taylor was extended many hugs and kisses. In her full-page bio, Taylor describes herself as "an ambassador of Christ." If you're looking to catch up with Taylor, according to her itinerary, she'll be at Lily of the Valley Outreach Ministries later this month. She goes by the name Dr. M. L. Taylor now.
Black History Month kick off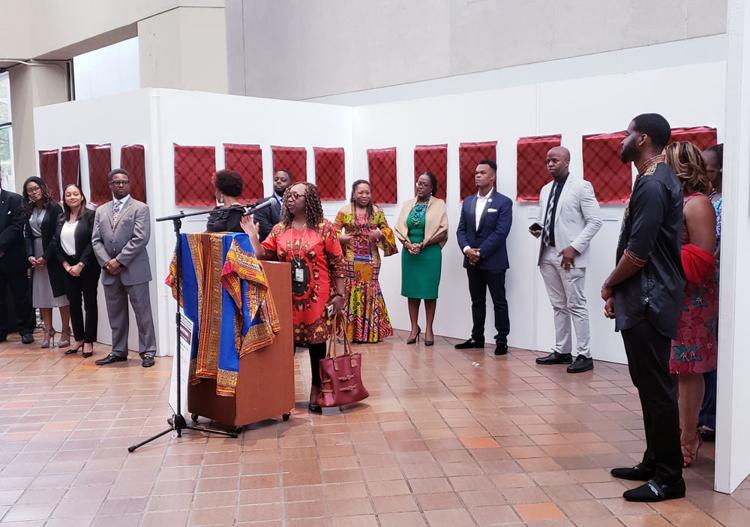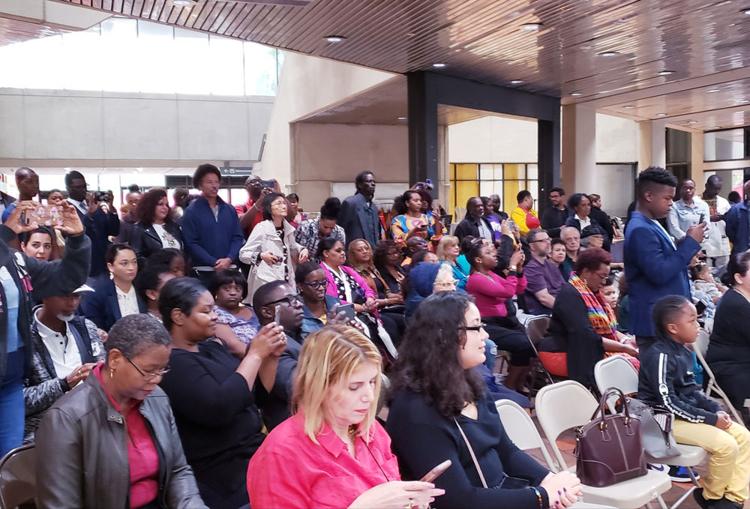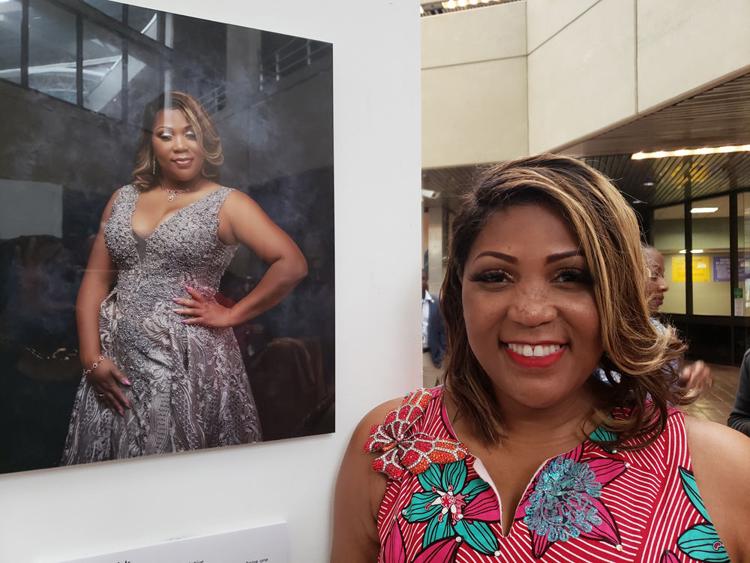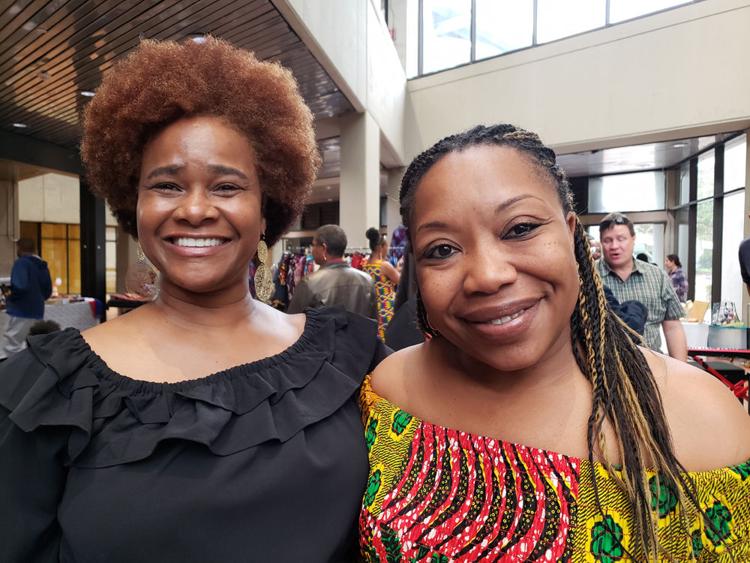 The Black Affairs Advisory Board kicked off its annual Black history event last week. It was phenomenal. And despite the weather being bad, unexpected traffic delays, and the event taking place during working hours, people still showed up in large numbers on Feb. 7. Some of everybody was there, including Miami-Dade County Deputy Mayor Maurice Kemp and previous advisory board honoree and Commissioner Jean Monestime. All the seats in the lobby of the Stephen P. Clark Center were filled. It was a big difference from the sparsely attended State of Black Miami forum, another annual event put on by the advisory board – held in the same building though inside commission chambers. In response to the attendance at the forum, Kemp said, "The bottom line is people must participate."
The director of the advisory board Retha Boone-Fye said they didn't use different marketing strategies for Black history than the state of Miami events.
"The difference between the two events is the timing. The kickoff event is our signature event. And the people who we honor, help to bring in the crowd," Boone-Fye said. The advisory board may want to think about honoring some people at the forum to draw a crowd there, too.
This year, the advisory board honored 22 people for their good works. The honorees for 2020 include: Rodney Baltimore; Stephanie Van Vark; Nicole Gates; Dexter Bridgeman; Danny Felton; Crystal Wagner; Rashad Thomas; Jason Jenkins; Gregg L. Mason; Horace Roberts; Petra Brennan; Kechi Okpala; Germany Dixon; Loreal Arscott; LaTousha Daniels; Delphine Gervais; Davia Hudson-Holness; Xenia Castillo-Alvarez; Freeman T. Wyche Sr.; McKenzie Fleurimond; Judge Julie Harris Nelson; and Brandon Okpalobi.
"The advisory board always recognizes and honors the right people," said Kemp. Their pictures will be on display throughout the month of February in the lobby of the Stephen P. Clark Center. Honorees are selected based on 10 percent talk and 90 percent action, Boone-Fye said.
"They must be doing things that are beneficial with a focus towards the Black community," Boone-Fye said.
I'll just have to take their word about the selection process for honorees since the last meeting minutes posted on the Black Affairs Advisory board website dated May 2019, show no reference.
After the ceremony concluded, all honorees who were in attendance unveiled their picture followed by a chain of poses for the photographer's camera. Later we went upstairs for refreshments. It wasn't the kind of refreshments you'd think you would have at a Black history event. They had tasty finger sandwiches, tortilla chips, cheese, cornucopias, fruit and miniature desserts. Those who stuck around for the refreshments didn't think they would be going up to the 18th floor for finger foods. I know I didn't. "We don't have a budget for food. Last year we had a sponsor so we were able to have collard greens, chicken, cornbread and more," Boone-Fye said. Congratulations to all the honorees. We look forward to seeing each and every one of you in the community and at the upcoming State of Black Miami forum. For more information about the advisory board, visit: www.miamidade.gov/baab.
Happy birthday, Mr. Reeves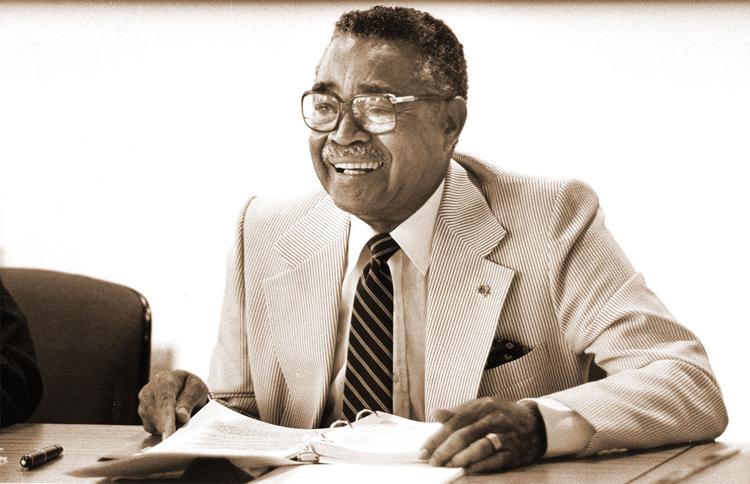 Speaking of kicking off Black History Month, the late Garth Coleridge Reeves Sr. would have turned 101 years old on Feb.12. His birthday falls on the day the NAACP was founded. Mr. Reeves ran The Miami Times from about 1968 - 1992, all the time advocating for fairness and change for Black people. When the word got out that Garth Reeves died Nov. 25, 2019, mourners came together to pay their respects – from near and far. At the memorial service and funeral, many people recalled the memories they shared with Mr. Reeves, his family and the newspaper his father founded. Friends, though Garth Reeves is no longer with us, let us continue to help his memory live on. Support, buy and, most importantly, read The Miami Times. Subscribe today!
Sante Fe College selects first Black president
Paul Broadie is the new president of Sante Fe College in Gainesville. After being unanimously selected by the college's board of trustees, Broadie not only becomes Sante Fe's fifth president, but the first Black to ever hold the position. Broadie, who grew up in New York, is no stranger to higher education, hard work or the South. Last year, Broadie was a finalist for president at Miami Dade College, but the search committee decided not to move forward with Broadie or anyone else. If Broadie was selected, he would have been Miami-Dade College's first Black president. Might have been too soon for them. But certainly not soon enough for Sante Fe, it took them 55 years to do so. For the position at Sante Fe, Broadie beat out 61 other applicants, six semifinalists and ended up being chosen over the other finalist. That's quite an accomplishment. Broadie started in his new role as president on Feb. 1. He delivered his inaugural presidential address at Sante Fe three days later. During his inaugural address, Broadie casted his vision for the college promising to "listen, learn and lead" by building upon the foundation of the college's previous presidents. Congratulations Paul Broadie!